North African Rice Dates & Olives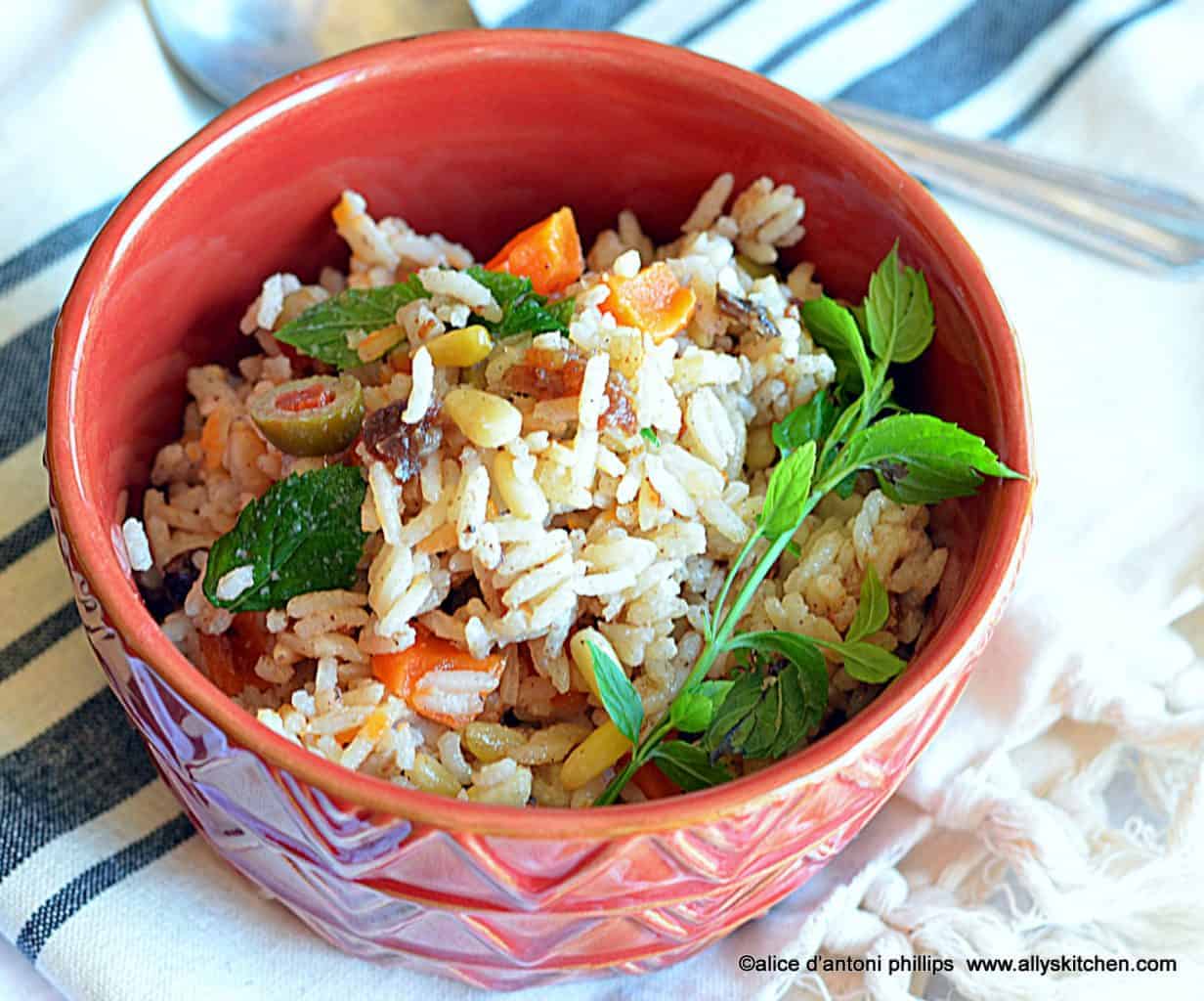 Make North African Rice Dates & Olives for a sweet and tangy dinner that everyone will love. Get the recipe now!
Moroccan Rice with Dates
The Moroccan rice with dates is a perfect get going rice recipe that will amuse your taste buds, because when the dates are mixed in the rice with some North African chicken stew and added with a pinch of salt, some bay leaves, garlic and cook for a minute, all you will get at the end is a perfectly cooked meal that just satisfies your taste buds, and to add miracle to your rice recipe why don't you squeeze some lemon and have a citrusy taste.
Chicken with Dates and Olives
The chicken with dates and olives mixed up with the North African spiced beef ribeye wraps is full of flavours, it is easy to make for the family gathering you are going to have next Saturday. You can make different types of lettuce wraps because it can get hold of the fillings inside, also one thing you can add on is to chop some pistachios for that nutty flavour you are craving.
Moroccan Rice Bowl
Today when you go in the kitchen try making the Moroccan rice bowl that has the North African lamb loin chops in it, the lambs give you a delicacy that no other ingredient will and you can just season them with fresh herbs to make it look more beautiful and delicious. The spices when blended in with the lamb chops and cooked in a hot skillet for four minutes, will see how simple it is to make it and how tasty it is to have it.
Moroccan Rice Vegetarian
The Napa Beef wraps are another dish that can go with your Moroccan rice because adding beef to some of the other dishes is your cravings and what can be more delicious is to wrap it up in a wrap. Spicy beef is an easy, tasty and balanced lunch option you can ever have, have a heart meal and enjoy the tiniest of things. Plus you can roast the beef before making the wraps for a crunchier and better taste.
Moroccan Rice Recipe
Another Moroccan cuisine, the Tagine of pork and greens is a perfect dish that will give you the most biblical, devoted and enormous flavours. The tagine is a slow cooker that will help you cook the perfect rice ever. As you are cooking the Moroccan rice and greens has to be a part of it then why not try the mango and mint flavour. So just have a list of complete ingredients and be the Masterchef of your own.
North African Dishes
Every bite of the north African dishes will take you towards an inexpensive and delicious taste. So if you are making the Easy harissa shakshuka today, then you must know that it is generally a seasoning you will do to the tomatoes and when these are cooked until thickened, the eggs are added to it, the dish is healthy and full of nutrients. So, it's a win-win for all.
North African Rice Dish
If you are making a very tasty North African rice dish then Harissa chicken and vegetables are a must in it. So for making your harissa recipe easy just have a few ingredients in your pantry and have the technique to make the dish perfectly. The dish is so simple that even the first-timer can make it. The mixture of ketchup, harrisa is a staple and you can have the chicken and vegetables in your soups, stews, sips and with anything.
African Rice
There are certain ways to make African rice and it depends on what you are having it with either you are having stews or soups or any other mixture. The African rice is intensely flavoured with tastes that taste heavenly and you have the choice to make it, then be it the oven-baked rice or the yellow rice, it's all up to you, make it anywhere because the ingredients can be store-bought easily.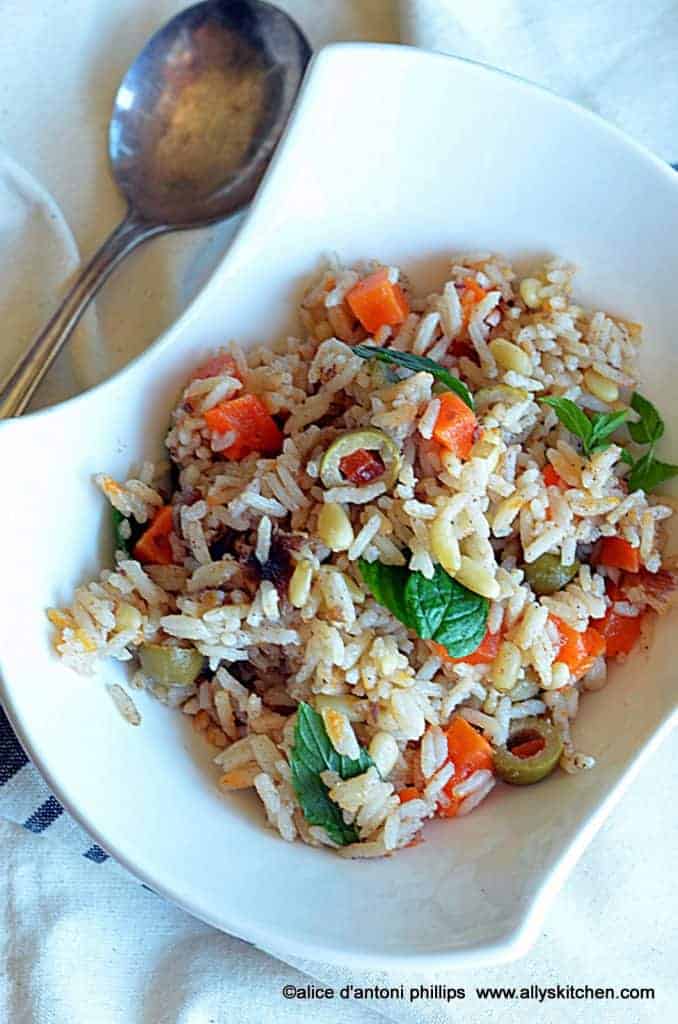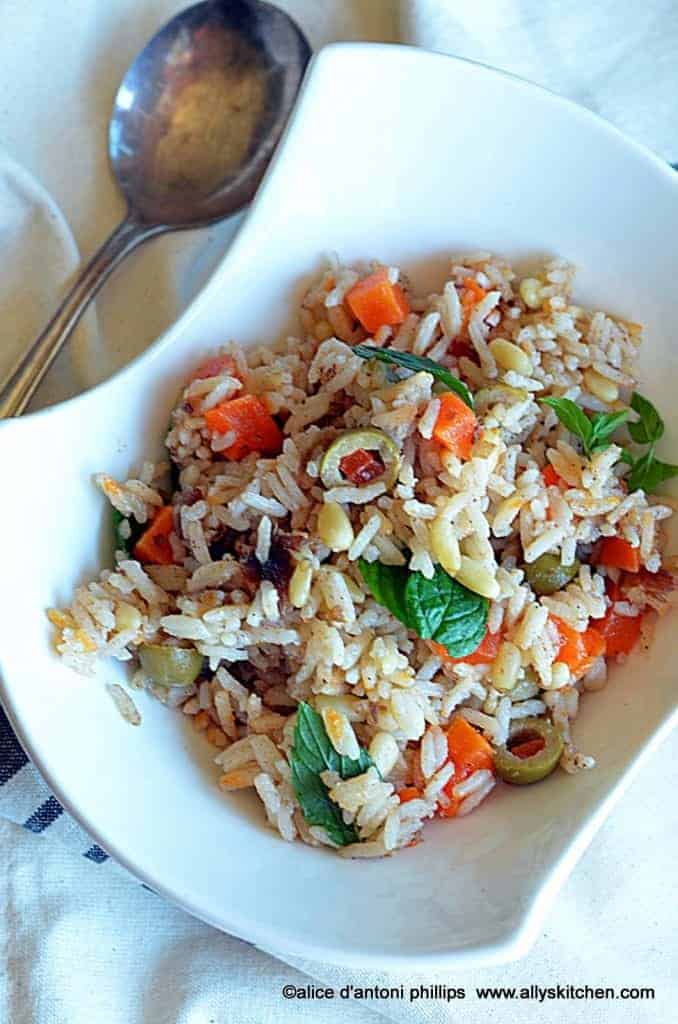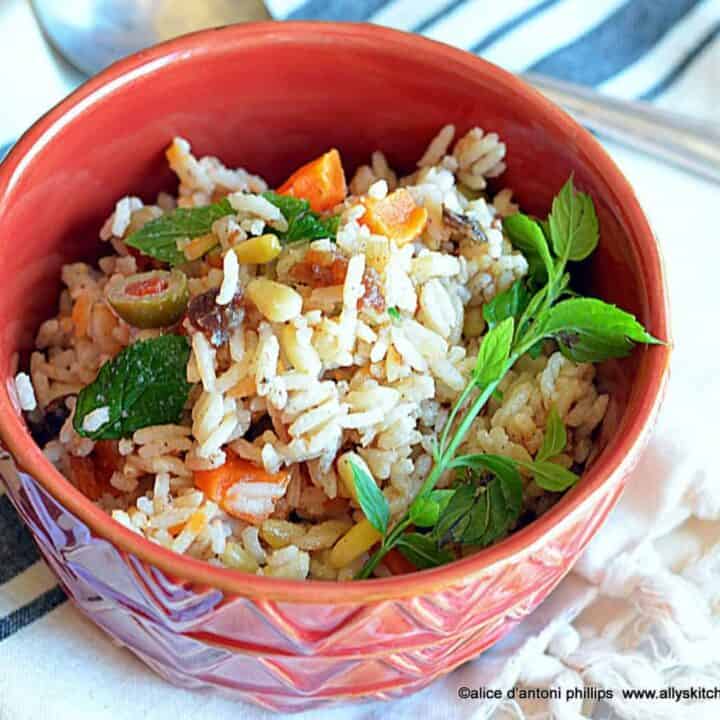 North African Rice Dates & Olives
Make North African Rice Dates & Olives for a tangy and sweet dinner recipe that everyone will love.
Ingredients
1 cup jasmine rice (prepared to package directions—best to use chicken broth for richness and more nutritional value)
1/3 cup green olives, sliced in halves
¼ cup dried mango pieces, bite size
¼ cup Dole Packaged Foods dates, chopped
¼ cup pine nuts
½ cup coconut milk, thick creamy type (I used Native Forest unsweetened organic classic coconut milk)
½ tsp. ground allspice
¼ tsp. sea salt
2 Tbl. fresh mint, chopped
Instructions
Prepare rice according to package directions using chicken broth. Once the rice is done, remove from the heat, stir and mix using a fork to separate the grains.

Add the olives, mango, dates, pine nuts and blend. Cover with a lid and let this sit 10 minutes.

Add the coconut milk, allspice and salt and blend well with a fork. Cover with a lid and let the rice sit another 10 minutes. Ready to serve. Rice can be heated up on very low heat or in a microwave.