The 30-Day Healthy Skin Challenge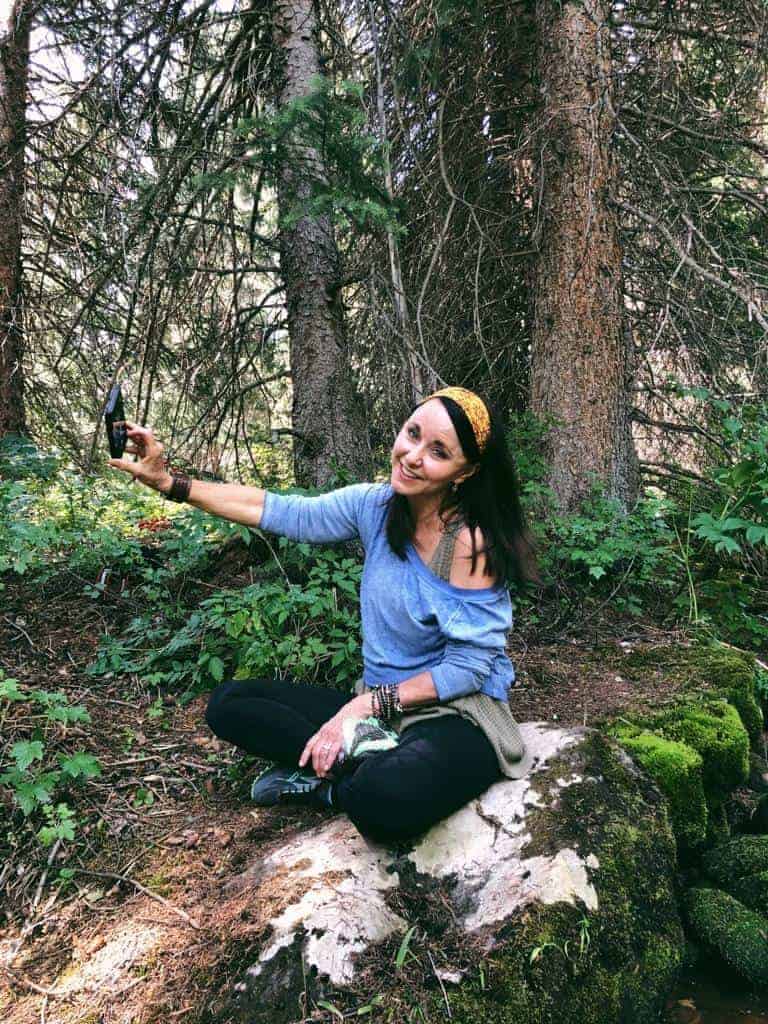 A 30-day healthy skin challenge that's more than just your face and neck! We're talking skin health and protecting your body's largest organ!
A few housekeeping points:
Mark your calendar! We start 9 JANUARY 2023!
But, here's the deal. Don't fret if you can't start on that date. The big thing will be to follow our challenge steps/plans for 30 days. That means you can start whenever you wish.
It's all up to you to be accountable to yourself. Also, it's all up to you to decide what you can and can't do reasonably within your own body, budget and life. No pressure. Hey, anything you do will be a plus!
And, remember, the 21/90 Rule from Love Wellness:
What is the 21/90™ rule? Basically, we believe that it takes 21 days to create a habit and 90 days to make it part of your lifestyle. After you complete the 90 days, the habit will be as much a part of your daily lifestyle as brushing your teeth.
Please come back to this post at least weekly because I could be shifting, editing, adding, subtracting things as time goes along with each WEEK as outlined below. Just a good way to keep you in the loop.
And, if you haven't signed up for my newsletter, please do. I'll be sending information that way too over the next 30 days. You can sign up at the HOME PAGE where it says, 'Join the Tribe'!
As you participate in this challenge, please share your baby steps, progress, and more on your Instagram feed. TAG me @allyskitchen. And, be sure to use our hashtag, #AllysSkinHealthChallenge
Good things should be shared! Hey, we're all in this together. We lift each other, Cheer for each other. Make each other better. Inspire each other. So, please, share and show your support for your fellow peeps!
How Can I Make my Skin Look Healthier
Can we have better skin. You're darn tootin' we can!
Healthy skin is more than just your face and neck. It's your body's largest organ, and we can do things to preserve our skin's glow, vibrancy, elasticity, and more!
Does Eating Better Make Your Skin Look Better
Skincare is not just what you do on the outside, but what goes inside your body makes huge differences.
During this 30-day challenge we're going to be looking at skin healthy foods.
We'll be talking about skin healthy vitamins and supplements.
Best Practices for Healthy Skin
Part of the 30-day challenge will also include bringing in experts. Folks that I know who are experts in their fields.
For instance, what impact does menopause have on skin health. How do hormones affect skin health. Yes, while I don't have all the expertise, knowledge and answers, I have access to some pretty impressive experts who will share with us their knowledge.
Skincare Tips and Tricks
There are things that we'll do daily during this 30-day healthy skin challenge. And, we'll build on these daily things. Each week or every few days, we'll add new things to do.
I don't want it to be overwhelming for you. Do what you can. Do what makes you comfortable. Just remember, Rome wasn't built in a day, and it takes time for the body to adjust to and show improvements when starting new practices.
Best Foods for Skin
Foods are essential to beautiful skin. That's the bottom line. And, we'll learn which foods we need to be snacking on, eating, infusing in our diets.
Healthy Skin Tips for Face
I'm a huge proponent of good skincare products. And, my skincare routine is pretty simple and easy. However, it's based on science, not hype and marketing.
For more about my morning and evening skincare routines and the products that I use, yes, that I know make a huge difference in my skin texture, glow, radiance, pores, elasticity and more, check out these posts:
The Best Bedtime Skincare Routine
The Best Morning Skincare Routine
Tips to Keep Face Healthy and Glowing
Besides a healthy diet, top-notch skincare products, and other factors that help to keep your face healthy and glowing, we can't overlook the impact of stress in our worlds. Grabbing the harness of stressors is going to be big in overall health and in your skin's health.
Healthy Skin Diet
So what's our 30-day challenge like? Well, here's the outline of the next four weeks or 30 days. Hey, it's subject to change. Nothing's cast in stone.
And, please remember, you can start anytime. Just make that commitment to go the distance! Share with your peeps. It's all a matter of incorporating into our lifestyles as many of these healthy habits as we can!
We're all in this together. I put out an 'APB' of sorts on IG Stories about doing this 30-day healthy skin challenge for 2023, and ya'll responded unequivocally, YES, let's do it! I'm in! I know because you all sent me emails via my Contact here at the website!
Disclaimer#1:
Please please please remember, everyone has their own issues with health, ailments, conditions and foods, so if you're part of this challenge and can't do something because of these factors, then don't! And, remember, I'm not a nutritionist, skin care expert, medical anything. I'm relying upon other experts, plus my own best practices for nearly 73 years now.
Disclaimer #2:
My goal is to do one IG Live weekly for our tribe of skin health warriors! Please check your IG Stories and my IG feed for updates. Sometimes I have to be a 'pantser' which means I fly by the seat of my pants. That's because i have so many spinning plates in my life. Sorry, but at 73, it is what it is and I'll do my best to give you advance notice.
Week 1:
Let's incorporate known basics daily into our routine that are associated with good health and skin health.
Here's what I'm suggesting you do. These are things that I practice. And, if you miss a day, don't beat yourself up. Jump back on the soul train the next day.
Drink at least 4-8 (8 ounce) glasses of water daily.
Sip one 8 ounce cup of bone broth daily.
Use code ALLYSKITCHEN at checkout for 20% off the best bone broth out there!
Sip one 8 ounce cup of organic green tea daily. Not sure which green tea to try, check some of my suggestions at my Amazon Storefront. Sweeten with honey, maple syrup, coconut sugar or nothing.
Try to incorporate about one-quarter cup of nuts/seeds into your daily 'snacking' They's full of Omega 3 fatty acids and BFFs for our skin (and hair!),
Incorporate one ounce (that's a little less than about 1/4 cup) of nuts/seeds into your daily diet (almonds, Brazil nuts, cashews, pistachios, pumpkin seeds, sunflower seeds, flax seeds, walnuts, pecans). Roasting vs. raw nuts? Check out this article from Healthline. Low temperature and short time roasting is preferred and if using an oil, use coconut oil.
If you smoke, 'try' to stop.
Start doing at least 15-30 minutes of exercise/day, walking, biking, swimming, hiking, climbing steps, yoga, just whatever you can do based upon your own unique physical conditions.
Sleep. So important to restorative health and your skin. 7-9 hours nightly. I stick by this rule. Yes, very important to get your 'beauty sleep'!
Please know that each week builds on the other. You'll continue to do Week 1 activities through the 30-day challenge, then add on week 2 through challenge, etc. etc. Make sense?
Remember you can email me [email protected] if you have questions.
Week 2:
OK, time to ramp up and increase your exercise time! Try to get at least 30 minutes/4-5 times weekly! Don't forget 'incidental' exercise like taking the steps instead of an escalator or elevator (if you can!), parking a few extra steps from the entrance to wherever you're going (focus on safety!). Look for those small things because collectively these incidentals add up!
We'll be talking about foods that are known to be good for skin health. Foods that you need to incorporate into your diets weekly.
If you can't ingest certain foods/ingredients, then you modify and adapt. It's much like a yoga class, you do what your body can do. You improvise!
Here are the foods that make the A+ list!
Eggs
Salmon
Tuna
Berries
Red Grapes
Broccoli
Kiwi
Chocolate (70%+ cacao)
Cantaloupe
Carrots
Mango
Sardines
Watermelon
Greek Yogurt
Pomegranate
Beans
Tofu
Fatty Fish
Soy
Sweet Potatoes
Bell Peppers
Tomatoes
Sweet Potatoes
Avocados
Olive Oil
Leafy Green Vegetables
Whole Grains
So, in week 2, we're adding something to our daily eating. Raw veggies and fruits! You may already be doing this. Kudos to you!
Yes, about 1/3 to 1/2 cup daily. Veggies that are great for our skin health: carrots, bell peppers, tomatoes (I like the cherry tomatoes), cantaloupe, watermelon, mango, broccoli, red grapes, berries, avocados.
The second thing we'll do in week 2, increase our activity to about 30 minutes at least several days a week! If you can do something every day, or say 6/days/week, then I'm super impressed!!
Remember that you'll continue this through the balance of the 30 days along with what we've started in week one! I know, I know, lots of remember!!
TIP: At the beginning of the week, chop/prepare a bag of veggies/fruits, put in a container, store in your refrigerator's crisper, then pull out and put your about half cup in a bowl and munch on throughout the day!
Week 3:
We'll be talking about vitamins and supplements for skin health. You can get these important nutrients via food and also with add ons.
A few that I use that support my skin health are from PaleoValley:
Again, every body is unique and different. You do your own research and due diligence regarding supplements, vitamins.
Week 4:
Factors that can negatively affect your skin health.
Is 'beauty sleep' a myth?
The crucial importance of movement and exercise!
Watch our IG Lives
View this post on Instagram
View this post on Instagram