Tandoori Coconut Jasmine Rice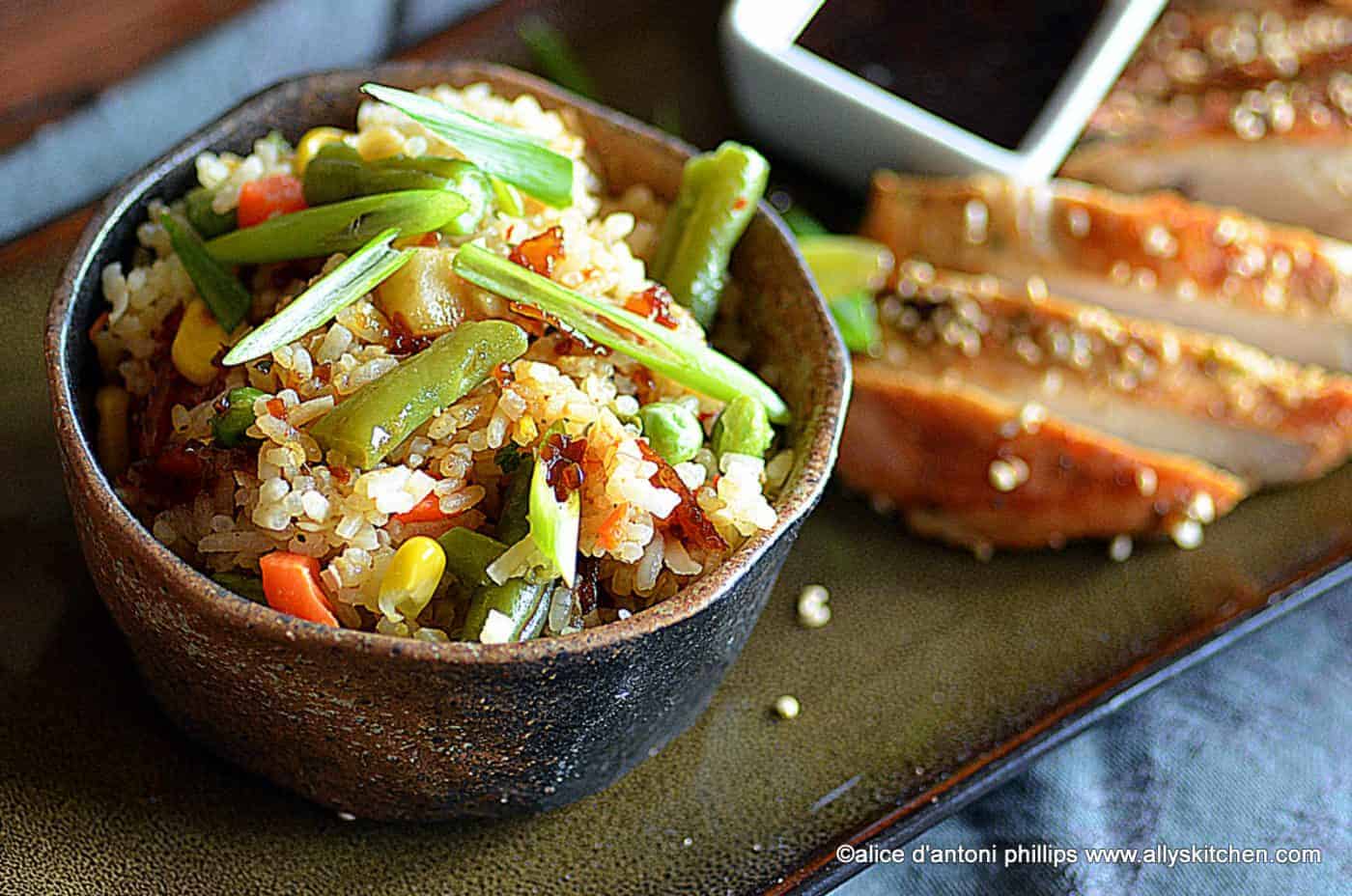 If you love rice, then this tandoori coconut jasmine rice can be an entire meal or just add a piece of grilled meat and you're totally complete.
Cook Rice in the Microwave
Whenever you think of Asian food, what is the first thing that hits your mind? The mixture of herbs and spices enriched with flavors right? And that is why we present to you the very tasty and healthy Easy Asian fried rice recipe that is enriched with multiple spices and gives you a finger-licking taste. Just take the perfectly cooked non-sticky rice in a pan and put on the number of ingredients required, cook it for some time and you are all set to eat.
Come watch me make easy microwave rice! So spectacular!
Coconut Rice
So, if you are looking to serve coconut rice with the Asian curried fried rice and chicken for your friends at the dinner table then why not as it is the most loved dish by all and who in the world tosses down the bite of chicken. All you need is to combine the rice, water, chicken and oil in a large bowl and put it in the microwave for like 18 minutes, when pulled out squeeze a lemon and you are all set to have it.
Rice with Coconut Milk
The rice when served with coconut milk along with North African rice dates and olives is a heavenly combination, one thing about this dish is that it is versatile and can be eaten timelessly. So now if you want you can add some meat or seafood or you can just get some sliced roasted chicken to get along with it, you can make the dish when you want to have a tangy and sweet dinner recipe that everyone will surely love.
Jasmine Coconut Rice
Jasmine coconut rice when served with the Red curry chicken skewers require ingredients like jasmine rice, chicken broth, mixed veggies, garlic, tandoori for seasoning and more. However, all these ingredients are easy to find and easier to make and tastier to have. All you need to do is just combine the ingredients in a heavy pot and low heat it for like 15 to 20 minutes, afterwards when done you can add on the seasoning or serve sauce for some drizzle.
Coconut Creamed Rice
When you want the Perfect braised pork ribs that fall off the bones then this recipe might be the right one for you. Braising is when the meat is browned in the oil and cooked in broth or some other liquid and the process, the fat ribs fall off from the bones. Pork ribs should be cooked in a slow heat because that will surely make your meat tender and tasty to eat.
Tandoori Rice Recipe
Camping dutch oven garlic chicken will surely be one of your favourites because camping is all about having friends together enjoying food and drinks, so when you have the dutch oven it will act as a pan for you and you will surely enjoy making the meat in it. So, for the easy camping meals to enjoy your heart out you can go for the tandoori rice recipe along with some stews or chicken.
Tandoori Rice Vegetarian
Italian chicken gravy is one of those dinners that give you comfort and you will feel wrapped up in love for a long time. So, if you also want to have the popular chicken gravy then serving it with tandoori rice is a good choice. You can serve the Italian chicken gravy with some buttery grilled parmesan cheese in a slice of bread for a more heavenly taste.
Tandoori Jasmine Rice Recipe
Combine the rich with water, chicken and butter along with some oil and add peppers in a large bowl. Make sure to blend the ingredients well together and keep them in the microwave for 15 minutes. Afterwards, add your required ingredients and let it sit for another 10 minutes. Now add some veggies, when the rice is ready to be served add seasoning like chilli flakes, pepper, onions and more.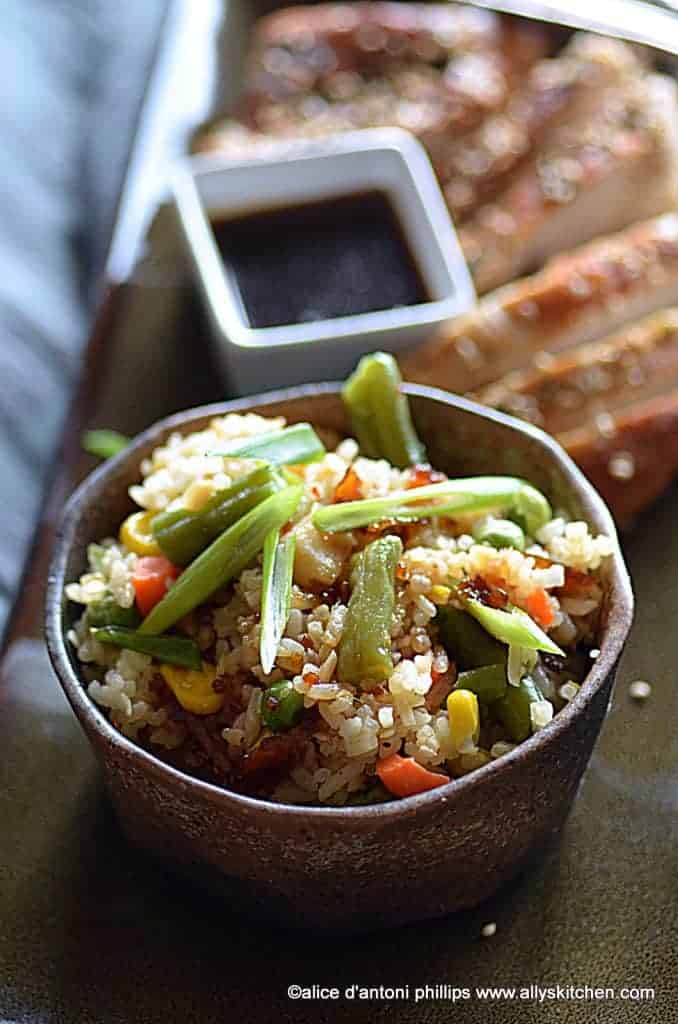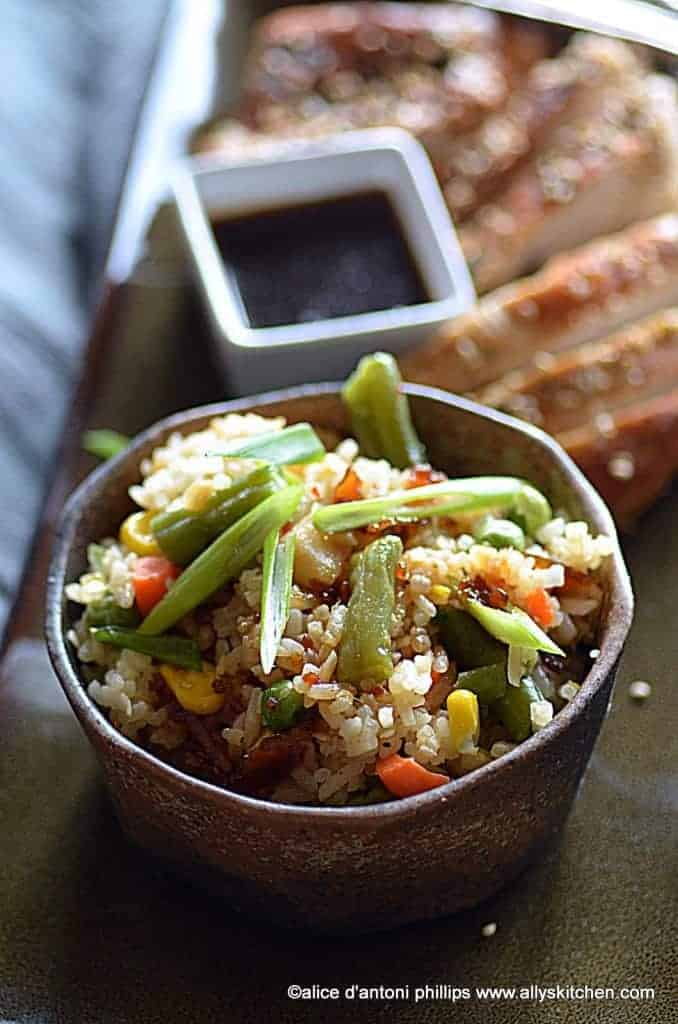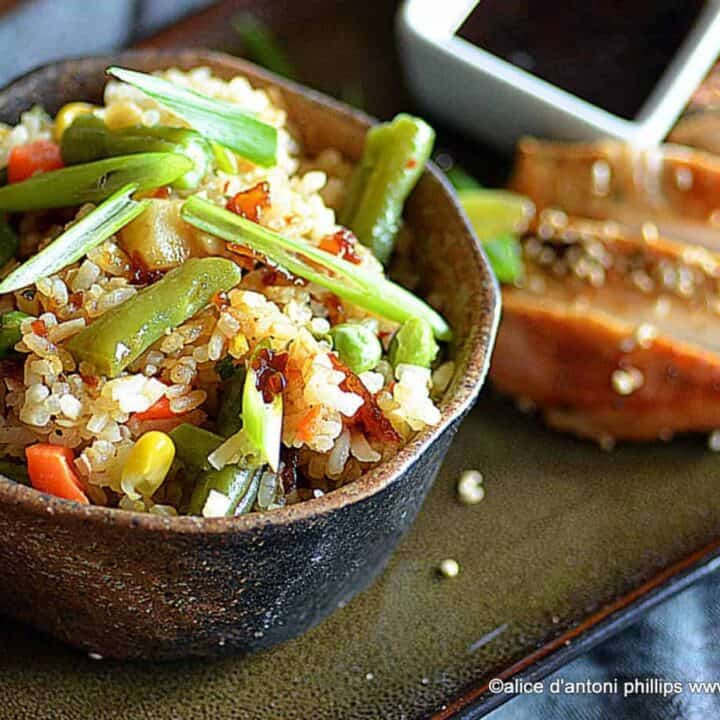 Tandoori Coconut Jasmine Rice
Yield: 6+ healthy eating folks

If you love rice, then this tandoori coconut jasmine rice can be an entire meal or just add a piece of grilled meat and you're totally complete.
Ingredients
2 cups jasmine rice
2 cups water
1 cup chicken broth
2 Tbl. butter
4 Tbl. sesame oil (divided)
2 tsp. tandoori seasoning
2 tsp. lemon pepper
1 cup water chestnuts, roughly chopped
1 Tbl. fresh ginger
2 tsp. garlic, minced
1 Tbl. dried minced onions
½ cup shredded sweet coconut
3 cups frozen mixed vegetables
½ tsp. red chili flakes
2 green onions, chiffenade cut with greens
SAUCE:
2 tsp. garlic, minced
1/3 cup soy sauce
¾ cup honey
1/3 cup orange marmelade
1 tsp. sriracha
2 Tbl. butter
Instructions
Combine the rice, water, chicken broth, butter, 2 tablespoons of sesame oil, tandoori and lemon pepper in a microwavable large bowl. Make sure all is blend well together. Cover with a plate and microwave on high for 18 minutes. Remove and fluff the rice with a fork. Cover and let it sit 5 minutes.

Add the water chestnuts, ginger, garlic, onion and coconut and blend well. Recover and let the rice sit another 15 minutes. Add the frozen mixed vegetables. Toss gently blending in the vegetables and separating the grains. Cover and keep warm. When ready to serve, sprinkle on top the red chili flakes, green onions and then drizzle with 2 tablespoons of sesame oil, sprinkle on the red chili flakes and garnish with the green onions.

SAUCE: Combine all the ingredients in a heavy pot, put on medium low, bring to a simmer boil for about 15-18 minutes. Remove and let sit. Serve as a sauce for drizzling on rice (optional).