Traditional Bábovka is kind of alike a coffee cake, rich with eggs and chopped blanched almonds and baked in a round pan with a hole in the center. This feather-light delicacy is served with hot coffee for the Easter Sunday feast in Czechoslovakia.  I have a wonderful friend, Natasa, who has shared with me so much about this delicious cake~~she says this:
Ally, the basics of those recipes is the ratio flour:sugar:eggs:oil:milk. And you can add any ingredients to get the flavor whatever you imagine. But, always ensure so that the dough had the consistence like the basic ingredients together. If needed, add some liquid.

The dough needn't be too dense, neither too liquid. Just to be able to be poured slowly.
A simple translation of Bábovka  pound cake, but this cake is not really like what we think of a pound cake.  This cake is light and fluffy not as dense as pound cake, but both are moist.  Typically prepared for the holidays, the cake is popular in Slovakia and other Eastern European countries and is traditional at Easter, Christmas and for weddings.   Of course, I've boho'd Bábovka making it in a springform pan, using Greek yogurt in it and with walnuts rather than almonds~~this is my second kind of Bábovka~~make sure you check out my other Bábovka.  It's yummmy lemon and coconut!
This is one cake that lends itself well to being baked in and served from a cast iron skillet!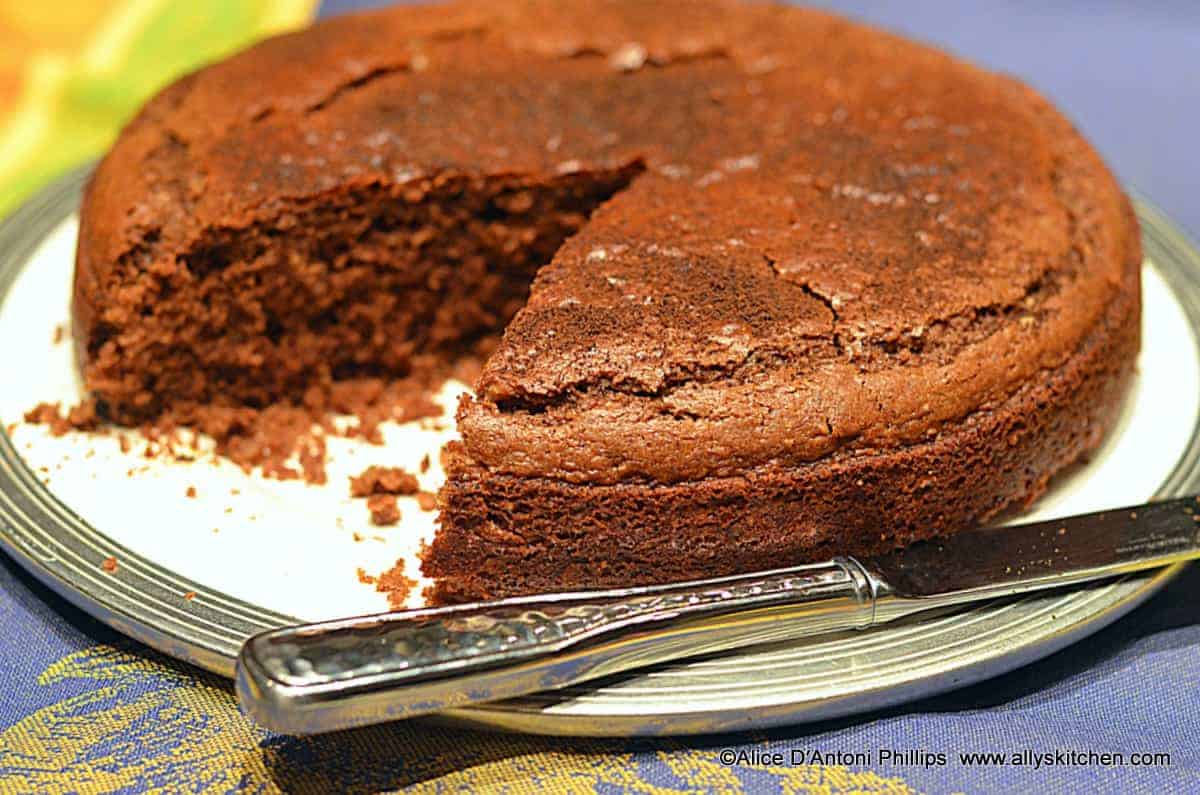 Ingredients
Preheat oven to 350
1 1/2 cups flour
3 tsp. baking powder
1/4 tsp. sea salt
1/4 cup unsweetened cocoa
3 Tbl. instant espresso coffee (divided)
1 cup sugar
2 beaten eggs
1/3 cup Greek plain yogurt
1 cup milk (whole)
1/2 cup ground walnuts
Powdered sugar for dusting (optional)
Instructions
Use a large mixing bowl.  Sift in the flour, baking powder, salt, cocoa, and 2 tablespoons of coffee.  
Add the sugar and blend all together.  Add the beaten eggs, yogurt and blend.  Add in the milk and blend then fold in the ground walnuts mixing all together.
Pour into a greased baking springform pan. Dust on top half of the remaining espresso coffee. Bake in a preheated 350 oven about 30-35 minutes or until a toothpick comes out clean from the center.  
Remove and immediately dust on the rest of the espresso coffee.  Let the cake cool about an hour then remove from the pan.
Dust with powdered sugar if desired.
https://allyskitchen.com/cocoa-espresso-babovka/
©ally's kitchen intellectual property