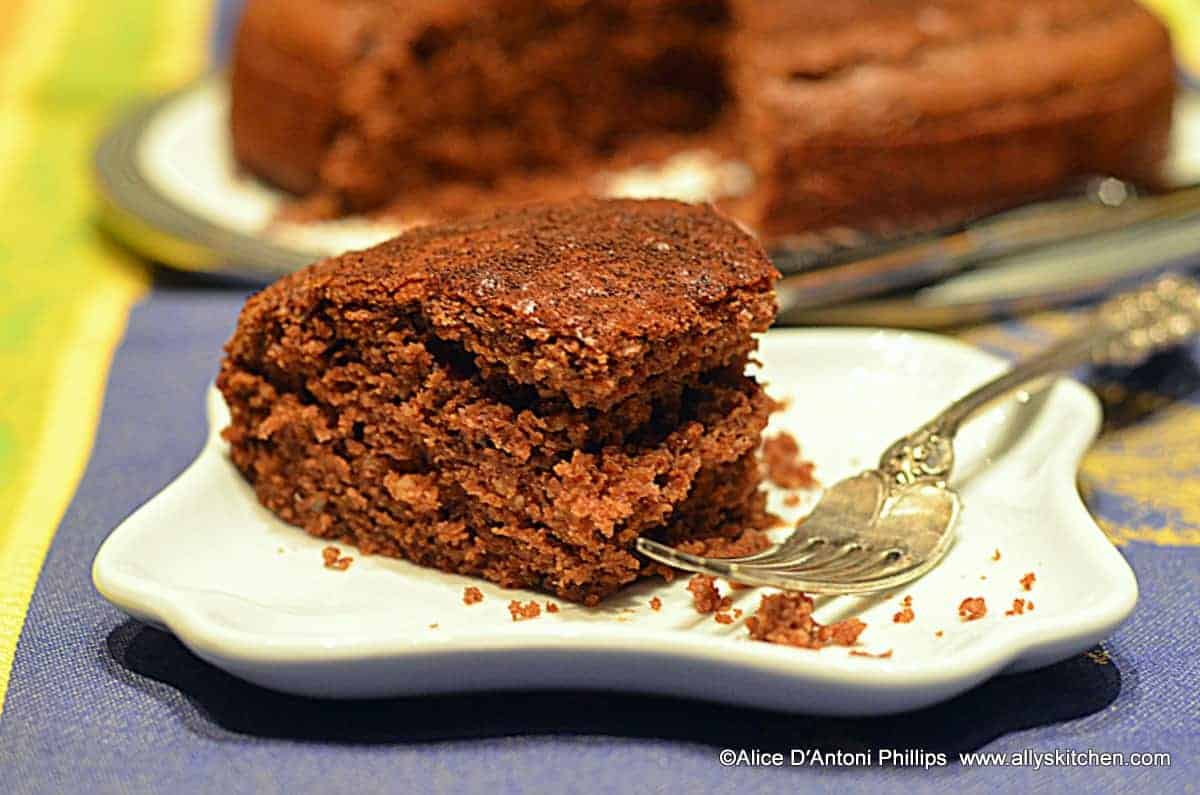 Cocoa Espresso Babovka is kind of alike a coffee cake, rich with eggs baked in a round pan with a hole in the center.
Babovka Recipe
The Babovka recipe is a typical Czech cake prepared by almost every Czech lady. Babovka is a bundt marble cake. It is a classic take on the British marble cake with a twist. You can add nuts Or raisins to the cake and have it as an evening snack or with a cup of tea. These cakes are enjoyed the most when it is served warm, you can get decorative and sprinkle some icing sugar on top and serve. You can have it as dessert for dinner, along with spicy coconut shrimp soup.
Czech Cake
Although babovka has been a traditional Czech cake since the 17th century, the Czech has many other famous cakes. One of them is called bohemian honey cake. This cake is known for its nutty, caramel, and soft texture. This layered cake is quite simple and you can prepare it within half an hour. You can decorate each layer like a crepe cake with whipped cream. Add raspberries on top. Cut a slice and enjoy it. It would go as a nice compliment to coconut cumin shrimp soup.
Czech Cooking Babovka
Babovka is a kind of marble cake that is typically served as an evening snack along with coffee or tea. It would be best if you had a circular bundt cake pan for making babovka cake. Allow it to cool down and cut yourself a slice and enjoy it with your cup of tea. You can also make oatmeal coconut cookies to have them as a healthy alternative for your evening snack.
Cacao Cake
A good chocolate cake recipe is difficult to come by, just like the perfect ooey-gooey moist choco-chip cookies. If you buy a boxed chocolate cake mix, the outcome would be dry and flaky. The perfect way to make a softly rich and creamy chocolate cake is to make it from scratch. For a fudgy chocolate cake, use dark cacao powder to get the rich and dark flavor to your cake. Decorate it with chocolate shavings and dust cacao powder on top. Cut a slice and enjoy decadent & rich chocolate cake. If you don't want to indulge too much, you can try a simple lemon Ricotta coconut cake.
Moist Chocolate Cake
The secret ingredient to a moist chocolate cake lies in the prepping time, more ingredients lead to a moist and rich chocolate cake. I know it sounds crazy, but if you are looking for the best chocolate cake, you should try to make it from scratch. You will be amazed by the outcome when you bite into the cake. Add your chocolate frosting on top and garnish it with raspberries or strawberries. You have guests over for dinner at your place; I bet they will be blown away and impressed by this chocolate cake. If you are running out of time and preparing a cake is out of the table, then you can make an easy lemon coconut cheesecake in just 30 minutes.
Easy Chocolate Cake
If you have a sweet tooth and you are craving something chocolaty, then you can try the easy chocolate cake. If you are looking to have something sweet in less than 20 minutes, you can try the ultimate chocolate mug cake which is ready in 5-7 minutes and will be devoured in under 2 minutes. Add melted chocolate on top and dig in. You can try something different like raspberry vanilla Mille Feuille and have it as an evening snack.
Cacao Powder Cake
Choosing a dark rich cacao powder, preferably Hershey's dark cacao powder, would result in soft creamy textured rich chocolate cake. Melt dark chocolate with two sticks of butter and fresh cream for the frosting. Pour this on top of the cake and dust cacao powder on top. Cut a slice and bite into a heavenly rich, silky chocolate cake. Try a take at the mouth-watering silky coconut pie for a twist and rich pie recipe.
Best Chocolate Cake Recipe
The perfect chocolate cake recipe is always the one that takes a lot of prepping time. Go crazy with rich chocolate frosting or chocolate fudge whichever works for you. Finish decorating with some fresh sliced strawberry on top. You would absolutely devour an entire cake or
at least half of it because it is just incredible and beyond appreciation! Cut a slice and sink into a heavenly chocolate world.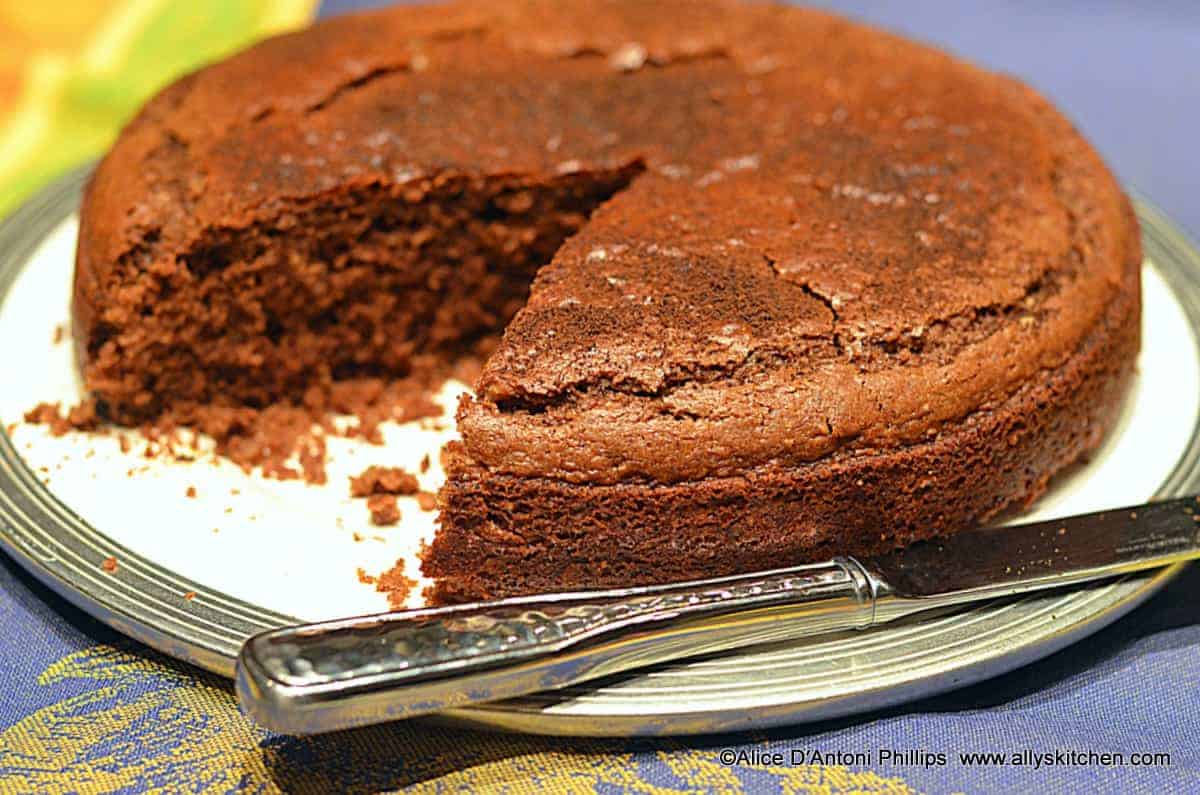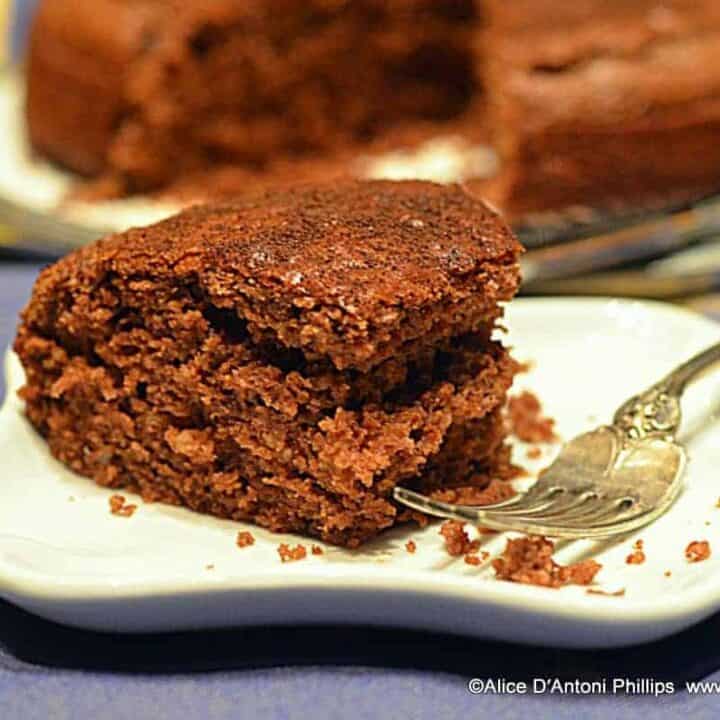 Cocoa Espresso Babovka
Yield: One 9" cake pan (can use springform)

Cocoa Espresso Babovka is kind of alike a coffee cake, rich with eggs baked in a round pan with a hole in the center. Give it a try!
Ingredients
Preheat oven to 350
1 1/2 cups flour
3 tsp. baking powder
1/4 tsp. sea salt
1/4 cup unsweetened cocoa
3 Tbl. instant espresso coffee (divided)
1 cup sugar
2 beaten eggs
1/3 cup Greek plain yogurt
1 cup milk (whole)
1/2 cup ground walnuts
Powdered sugar for dusting (optional)
Instructions
Use a large mixing bowl. Sift in the flour, baking powder, salt, cocoa, and 2 tablespoons of coffee.

Add the sugar and blend all together. Add the beaten eggs, yogurt and blend. Add in the milk and blend then fold in the ground walnuts mixing all together.

Pour into a greased baking springform pan. Dust on top half of the remaining espresso coffee. Bake in a preheated 350 oven about 30-35 minutes or until a toothpick comes out clean from the center.

Remove and immediately dust on the rest of the espresso coffee. Let the cake cool about an hour then remove from the pan.

Dust with powdered sugar if desired.