What happens when you fix a huge pot of oatmeal, everyone eats, and there's still a bunch left over?  No way could I throw it out.  I thought about an oatmeal pudding~~but, that sounded kinda hokey to me, and I didn't think it's be appealing to teenagers.  Then I thought about an oatmeal cake, but nixed that when I figured everyone was tired of cake having just finished up an almond cake.  Muffins, yeah, maybe, but that seem so 'breakfastee'~~so, in the end I decided I'd make 'cookies'…you know like oatmeal cookies.  Using basically a similar recipe, with the exception of the oatmeal being cooked, I went to work.
What came out of the oven with the first batch was definitely not a cookie…these organically shaped 'rounds' were puffed and cakey.  Yep, they weren't cookies at all, they were 'cakies' and, boy, were they boholicious!  Moist and dense, they were like a slice of round cake that you can pick up with your hands.  What's cool about these 'cakies' is that you can put a filling between two and have a'sandwich cakie'~~think 'Littl' Debbie' oatmeal cakes!  Another great thing about these cakies is that they keep well, when stored in airtight containers, for several days, and I suspect they'd freeze well!  Oh, I forgot to mention, with the cayenne, these cakies have a hint of lingering heat on the palate…nothing major, you just know it's there!
Food Styling Note~~These are hearty ranch hand & wrangler cookies that deserve the best in plating~~move over 'prissy plates' and stack these chewies in a big skillet!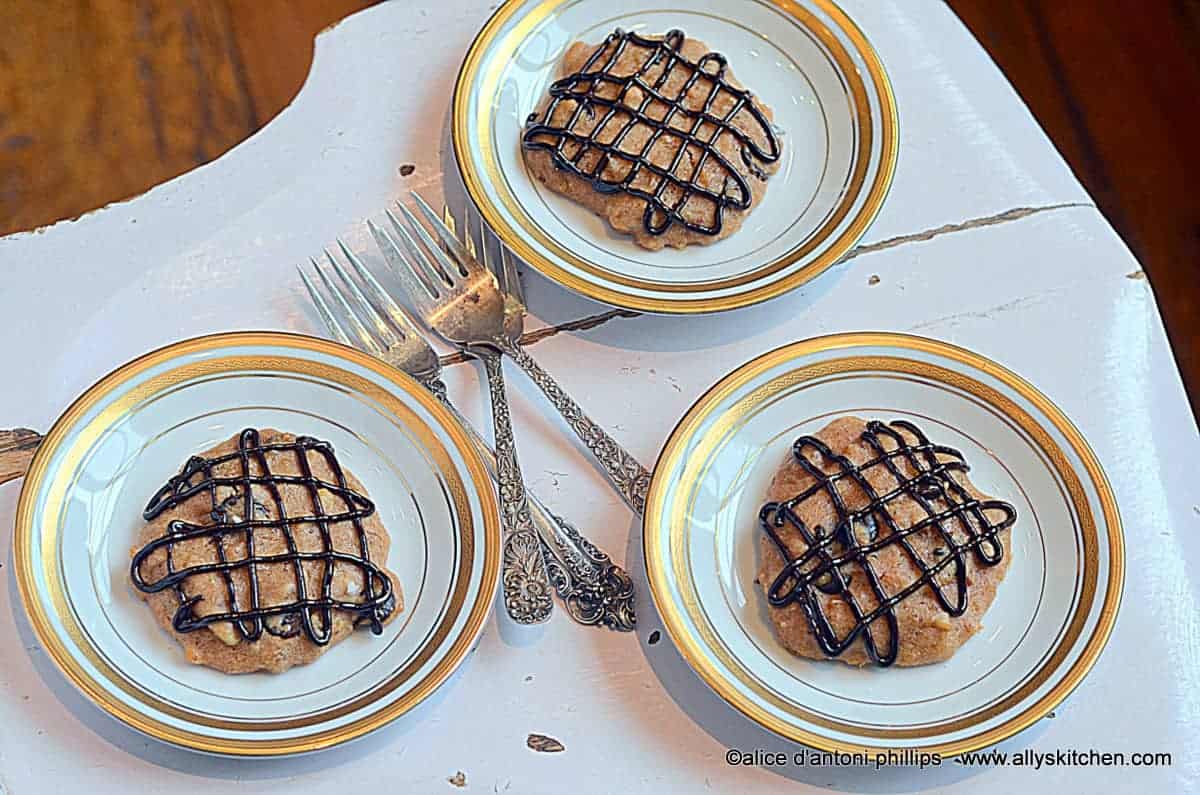 Preheat Oven to 350
Makes:  About 4-5 dozen
What you need:
3 cups cooked oatmeal
2 cups all-purpose flour
1/2 tsp sea salt
2 tsp baking powder
2 tsp cinnamon
1 tsp nutmeg
3/4 tsp cayenne
1 cup packed dark brown sugar # 1/4 cup warm water~~dissolve the sugar in the water to make a liquid
1 cup canola oil
3 beaten eggs
1 1/2 cups chopped walnuts
1 cup semi-sweet chocolate chips
Finishing sea salt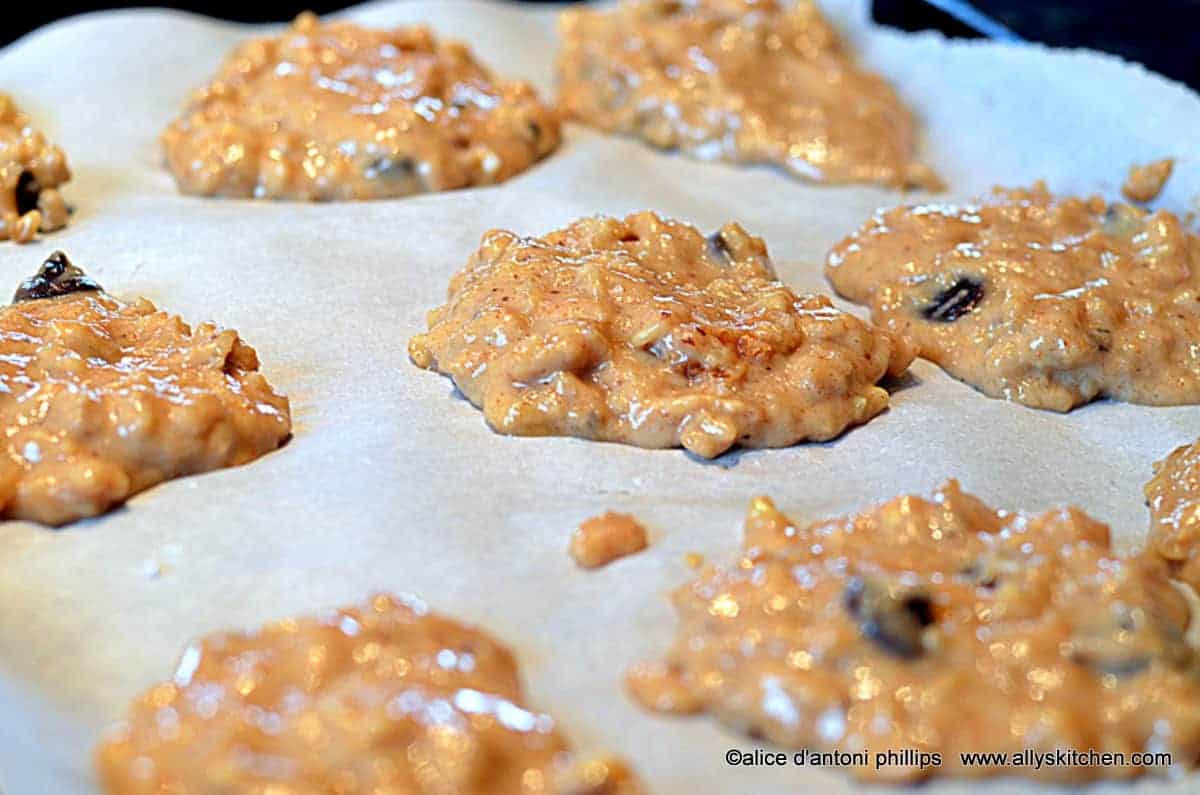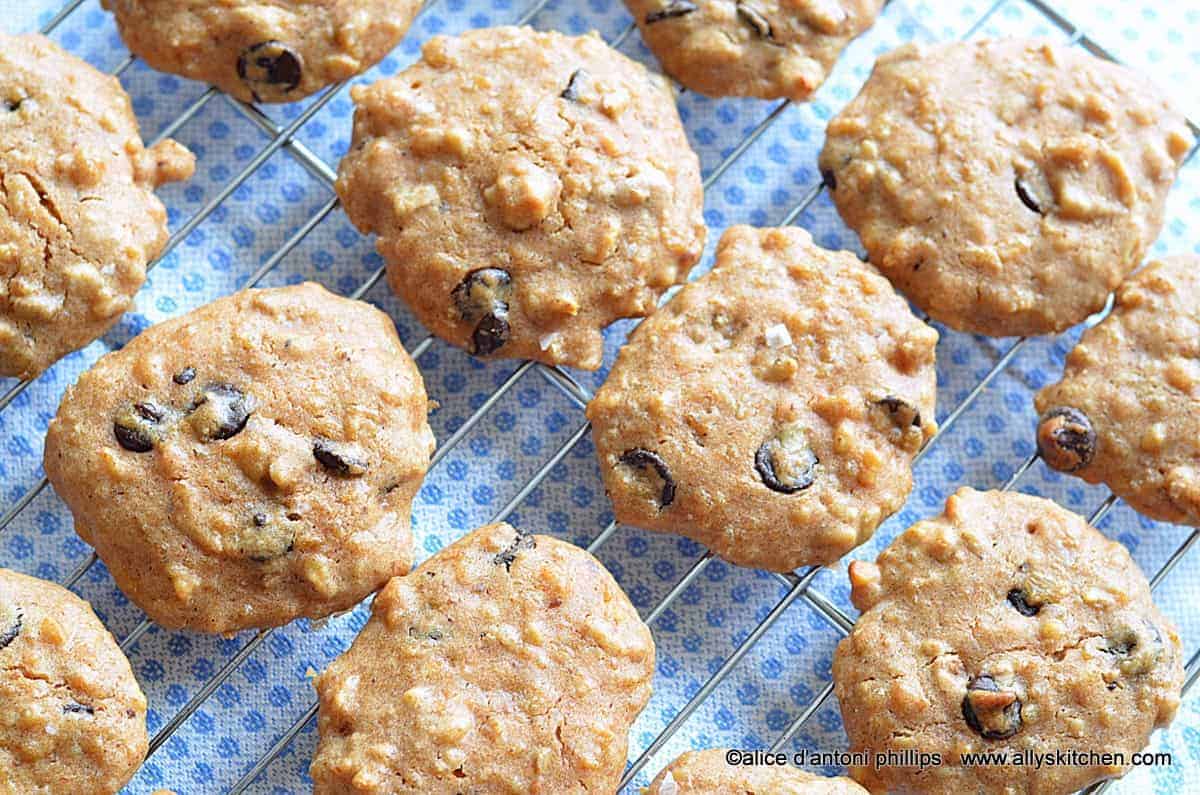 What you do:
In a large mixing bowl, put the cooked oatmeal then sift over it the flour, salt, baking powder, cinnamon, nutmeg, cayenne and blend well.  In another medium sized mixing bowl, combine the liquid brown sugar, oil and eggs and blend.
Add the wet ingredients to the dry/oatmeal and blend well.  Fold in the walnuts and chocolate chips.
On a parchment paper covered cookie sheet, put a heaping tablespoon plus and spread out somewhat into about a 2-3″ circle.  (Note: Sprinkle a few flakes of finishing salt if desired)  Bake about 10-12 minutes in a preheated 350 degree oven. Remove and let cool.  Repeat until all batter is baked into cakies!  I drizzled on chocolate ganache after the cakies cooled.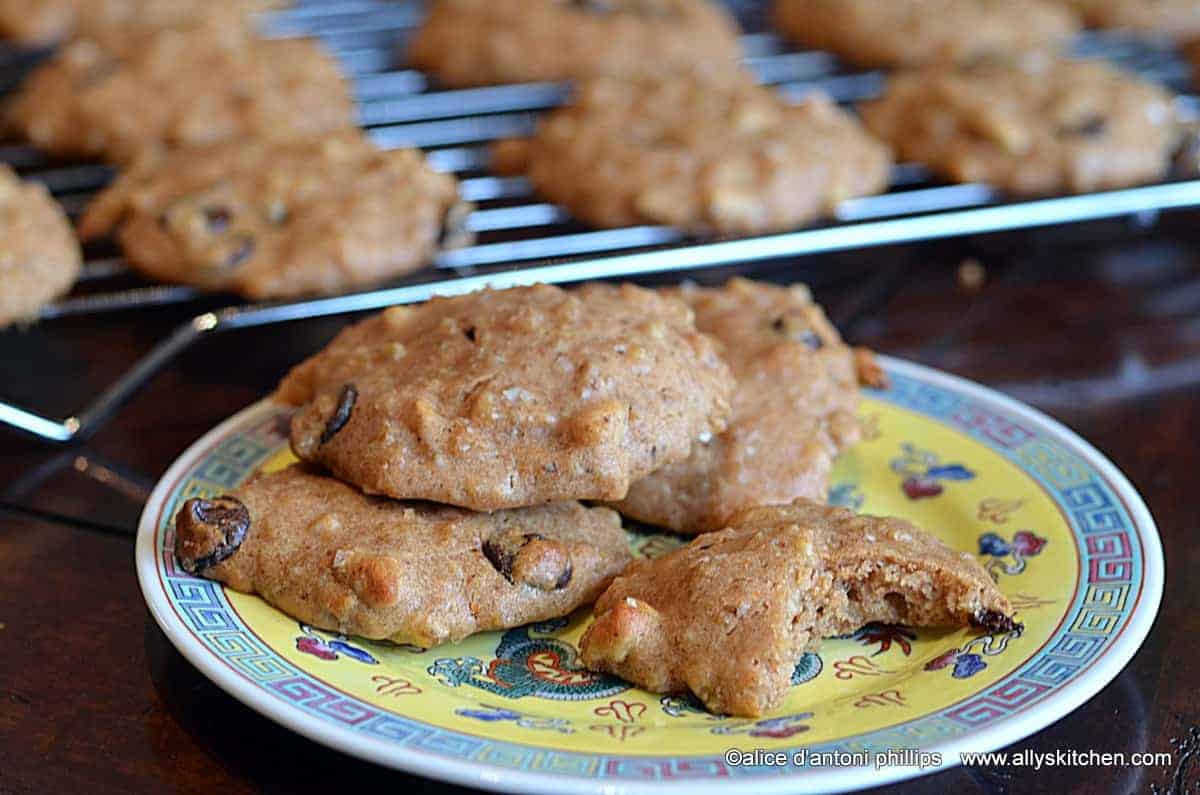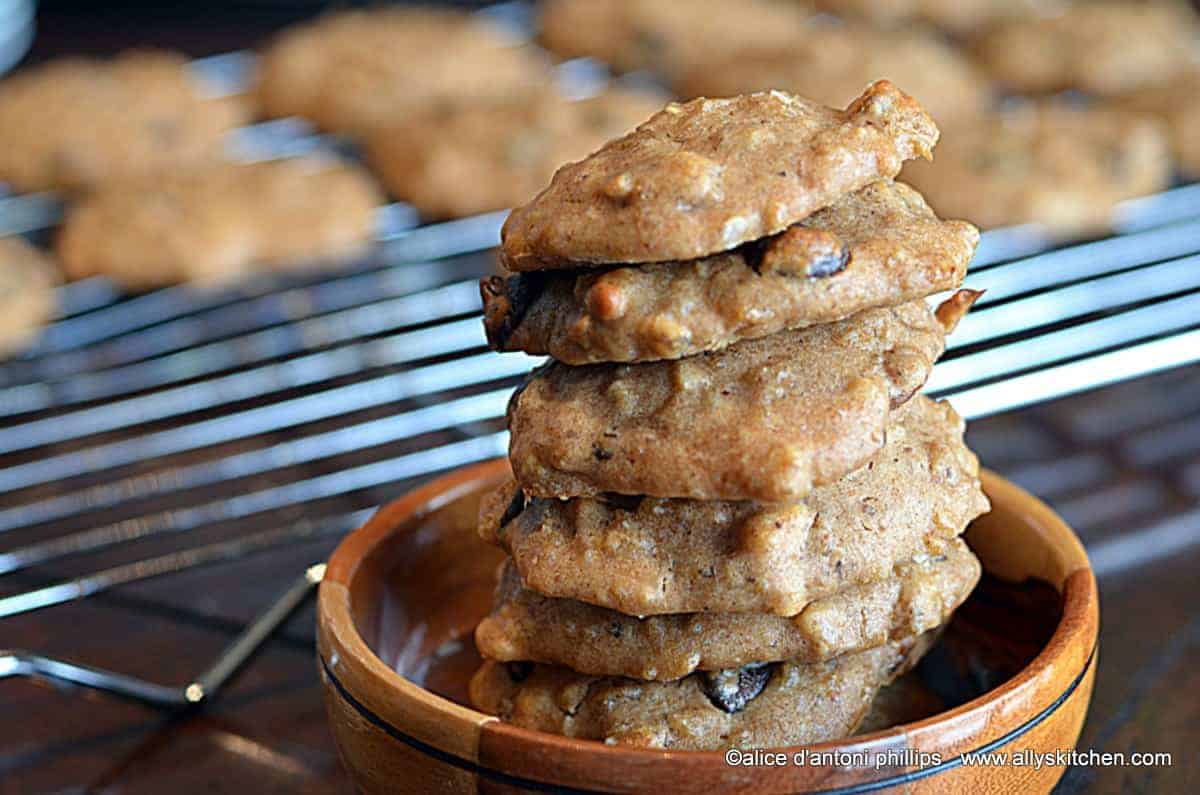 ©alice d'antoni phillips   www.allyskitchen.com