Cayenne Spiced Oatmeal Chocolate Cakies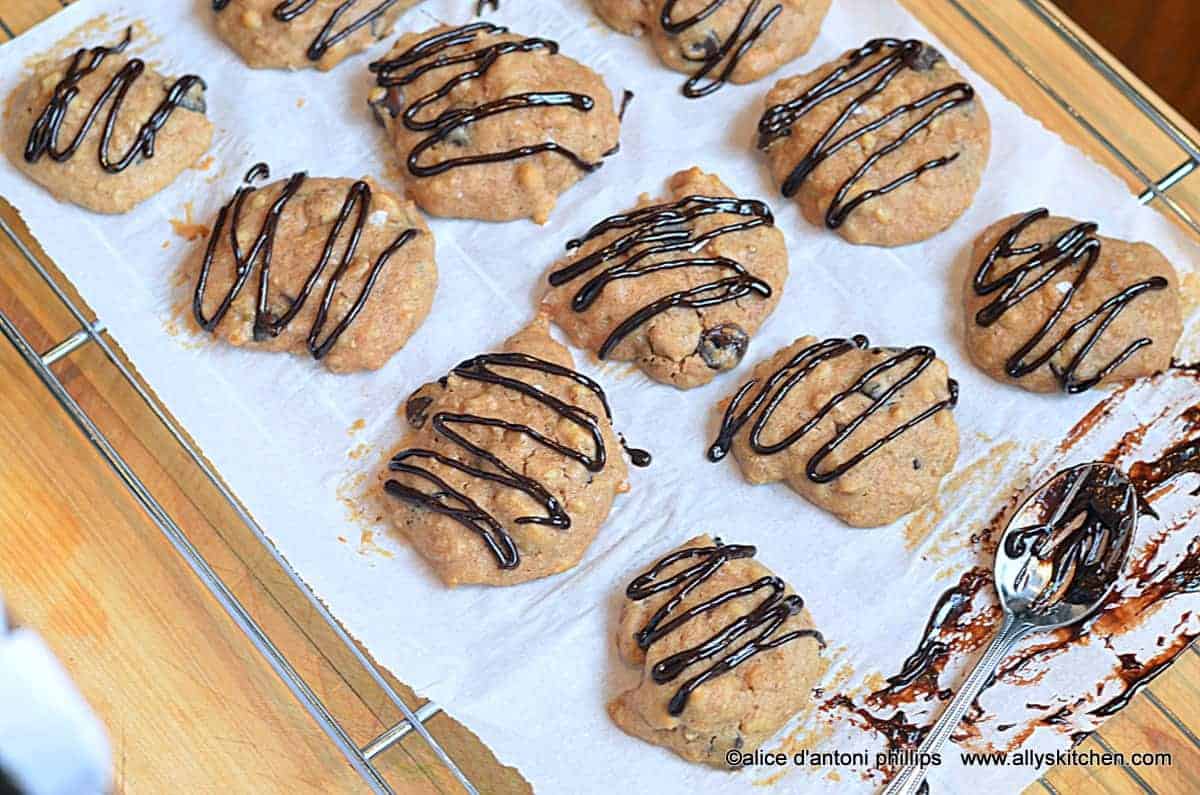 We all want just a few things in life. A place to live, quality time with family, and of course, a Cayenne Spiced Oatmeal Chocolate Cakies.
Unique Oatmeal Cookies
There are many ways in which you could create unique Oatmeal Cookies. You can use many things like Cinnamon, Peanut Butter, Nutella, Apple Cinnamon baked with Walnuts. Oatmeal Coconut Cookies also makes another mouth-watering combination which you must try at your home. The more unique Recipes you try, the more mouth-watering your Oatmeal Cookies get. There are many short recipes available too on the internet which you should have a check on and the use of fruits like Apple, Banana, etc. make your recipe even more enthusiastic and awesome.
Chewy Oatmeal Cookies
If you are fond of chocolates, then this recipe is just for you. Chewy Oatmeal Cookies are one of the most widely used Recipes of Oatmeal. Though it takes time and patience in cooking these, the end result, that is the cookies with chocolate chips make the time and patience worth it. Make them for your family and let them eat it. I am sure they are gonna enjoy its taste to a great extent. These cookies are gonna provide you 100+ calories per serve which are particularly important for all of us. Adding Date Raisin Nut makes the cookies even more awesome. It just changes its name to Chewy Oatmeal Date Raisin Nut cookies.
Cinnamon Oatmeal Cookies
Cinnamon is very good for our health. It contains anti-oxidants and effects of anti-inflammatory too. It also helps in reducing blood pressure and protects us from type 2 diabetes. Taking cinnamon with Oatmeal as a Cookie is one of the best use of it. This makes one of the healthiest cookies of Oatmeal. The time taken in cooking Cinnamon Oatmeal Cookies is not very much. But it gives high calories which makes it suitable for breakfast. Adding fruits like Apple also helps in creating an awesome taste of the cookies. Another breakfast with high calories is Oatmeal Cranberry Nut breakfast cake (Gluten Free).
Chocolate chip Oatmeal Cookies Easy
These cookies are one of the softest and chewiest cookies ever. Who doesn't loves chocolate chips? Chocolate chip mixed with Oatmeal means a whole together of a nutritious diet. Many add-ons can be used on this delicious recipe, like raisins, dried cranberries, walnuts, and much more. You can also add Cinnamon if you want to make your Cookies more healthy. If you don't have a chocolate chip at your home, you can also give it a try to Pineapple Date Oatmeal Cookies too.
Easy Chocolate Chip Oatmeal Cookies
Well, this recipe is for all Chocolate lovers. Having Oatmeal Cookies along with Chocolate Chip makes an exciting combo. But beware, don't eat this too much, as an excess of everything is bad. If you made excess, you could share it with me; I have no issues with it. The Oatmeal chocolate chip cookies are usually fluffy, which people crave. Adding walnuts to it will also provide an extra addition to its taste, making it more tastier than before.
The time required in baking it is usually less than an hour. It means you just have to wait less than an hour to get the taste of the delicious Chocolate Chip Oatmeal Cookies. The dough required for this is much easy to make, and there are particularly no issues in making it as it is pretty much simple.
Chocolate chip Oatmeal Cookies No Butter
Making a chocolate chip Oatmeal Cookie requires butter in its dough (in fact, a lot of it). Many people are usually diet conscious and don't prefer eating these cookies. They want to eat these cookies. They also want to enjoy its taste, but inside their diet is stopping them. You can use Maple or Almond extract, too, if you don't like Butter to be used. Vanilla extract also plays a major role in this case. Butter is mainly used in making the dough more fluffy. But in this case, this work is done by Almond extracts. If you are too diet conscious, you can have a try on the weekend Coconut Oatmeal Pecan Southern cake too.
Oatmeal cookies with Cayenne
Cayenne has many health benefits, which makes it a must to try with the Oatmeal. Just try to make out some other healthy combos with the Oatmeal by yourself. Let's see who makes the best. Cayenne helps in Digestion, reduces Metabolism, also prevents blood clots, supportive of weight loss too. So with these many health benefits, why won't people like to have these benefits in a cookie. These cookies are also known as spicy Oatmeal Cookies due to their taste, and most people add chocolate chips to them to make them less spicy.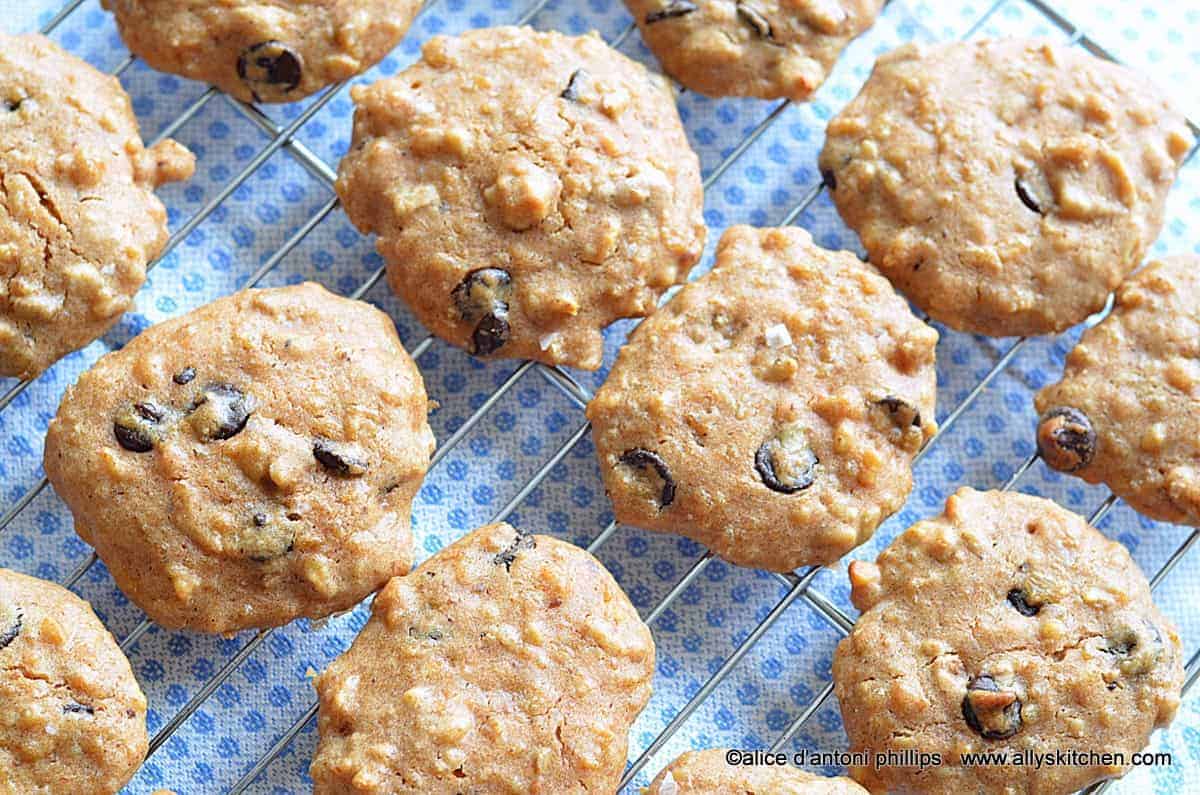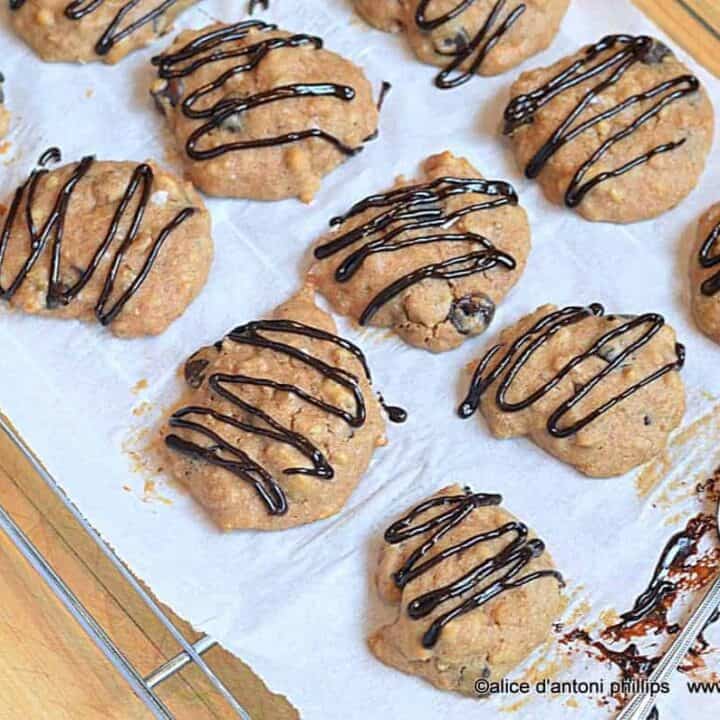 Cayenne Spiced Oatmeal Chocolate Cakies
Yield: Makes:  About 4-5 dozen

We all want just a few things in life. A place to live, quality time with family, and of course, a Cayenne Spiced Oatmeal Chocolate Cakies.
Ingredients
Preheat Oven to 350
3 cups cooked oatmeal
2 cups all-purpose flour
1/2 tsp sea salt
2 tsp baking powder
2 tsp cinnamon
1 tsp nutmeg
3/4 tsp cayenne
1 cup packed dark brown sugar # 1/4 cup warm water~~dissolve the sugar in the water to make a liquid
1 cup canola oil
3 beaten eggs
1 1/2 cups chopped walnuts
1 cup semi-sweet chocolate chips
Finishing sea salt
Instructions
In a large mixing bowl, put the cooked oatmeal then sift over it the flour, salt, baking powder, cinnamon, nutmeg, cayenne and blend well. In another medium sized mixing bowl, combine the liquid brown sugar, oil and eggs and blend.

Add the wet ingredients to the dry/oatmeal and blend well. Fold in the walnuts and chocolate chips.

On a parchment paper covered cookie sheet, put a heaping tablespoon plus and spread out somewhat into about a 2-3" circle. (Note: Sprinkle a few flakes of finishing salt if desired) Bake about 10-12 minutes in a preheated 350 degree oven. Remove and let cool. Repeat until all batter is baked into cakies! I drizzled on chocolate ganache after the cakies cooled.