I've been experimenting more and more with different types of flour for baking purposes…some of this is spurred on by the gluten-free movement, some of it's just because I want to branch out from regular wheat flour and try some of those cute little, albeit expensive for sure, packages of Bob's Red Mill flours, like tapioca, rice, and others.  This recipe also includes my favorite~~oatmeal, and organic at that as in Country Choice Organics~~see, I won a contest they sponsored, so my prize was, you guessed it, oatmeal products!
Makes:  2 about 7" diameter skillets or 1 large skillet
Preheat oven to 350
What you need:
4 beaten eggs
½ cup plain yogurt
½ cup oil
1 smashed banana
1 ½ cups tapioca flour (or rice flour)
½ cup packed brown sugar
3 tsp baking powder
1 tsp baking soda
½ tsp sea salt
2 cups old-fashioned oats
1 cup chopped walnuts
1 cup dried cranberries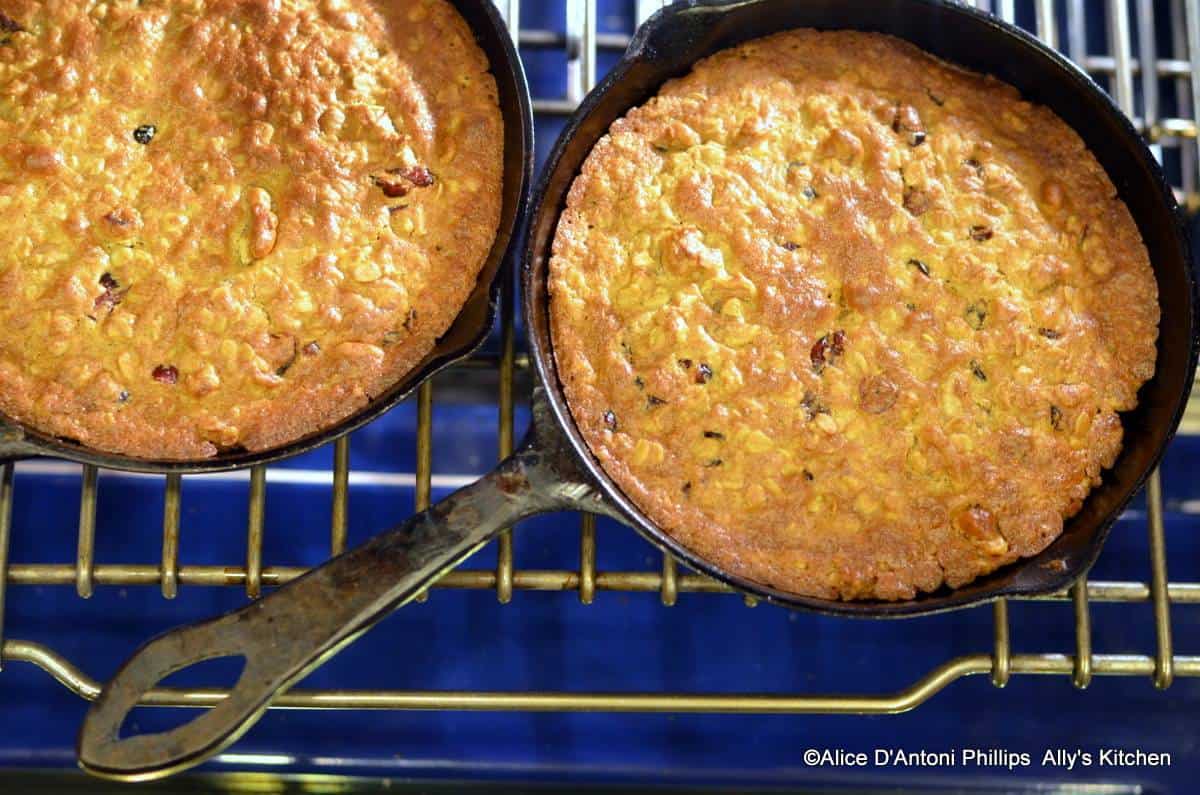 What you do:
Combine the eggs, oil, yogurt and banana in a small bowl and blend well.  Combine the flour, sugar, baking powder, baking soda, and salt in a large bowl and blend.  Add the wet ingredients to the dry and blend well.
Add the oatmeal, walnuts and cranberries and mix.  Pour into a well-greased cast iron skillet.  Bake in a preheated 350 oven about 25-30 minutes or until a toothpick comes clean from the center.  Let cool and serve.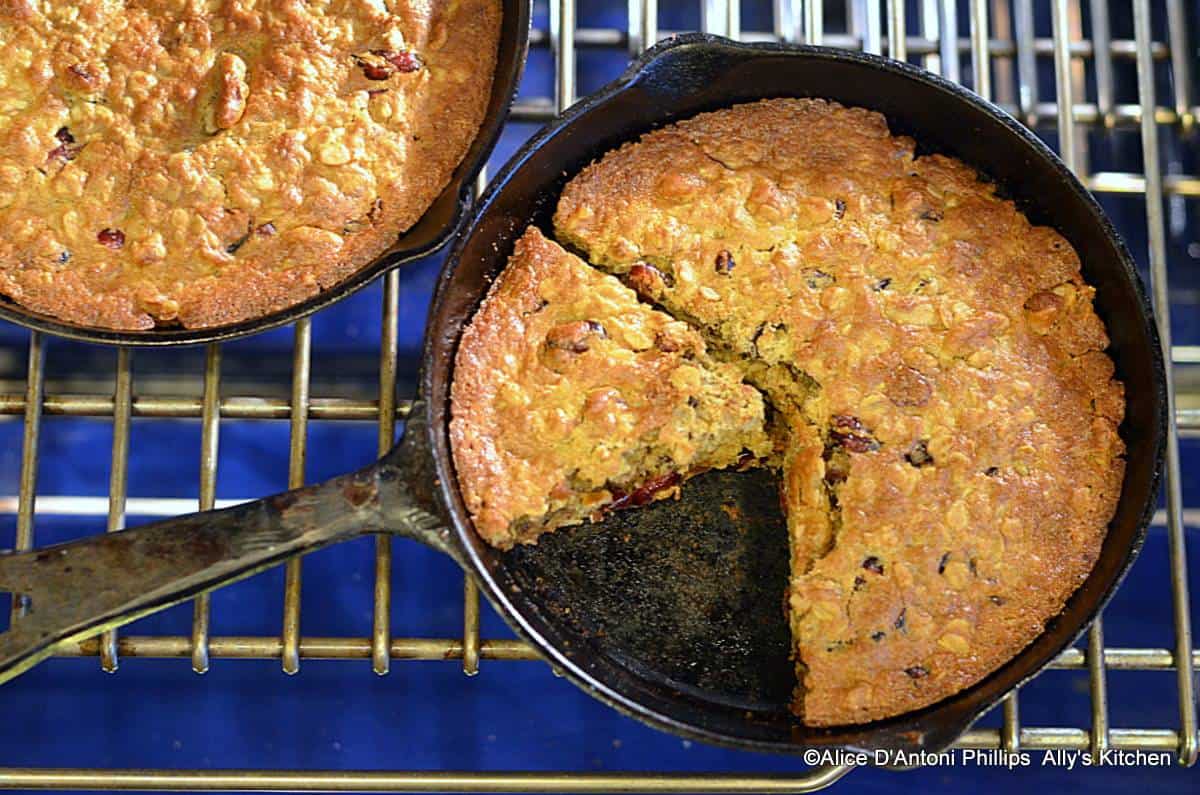 ©Alice D'Antoni Phillips   Ally's Kitchen