boho scavenging & bingo finds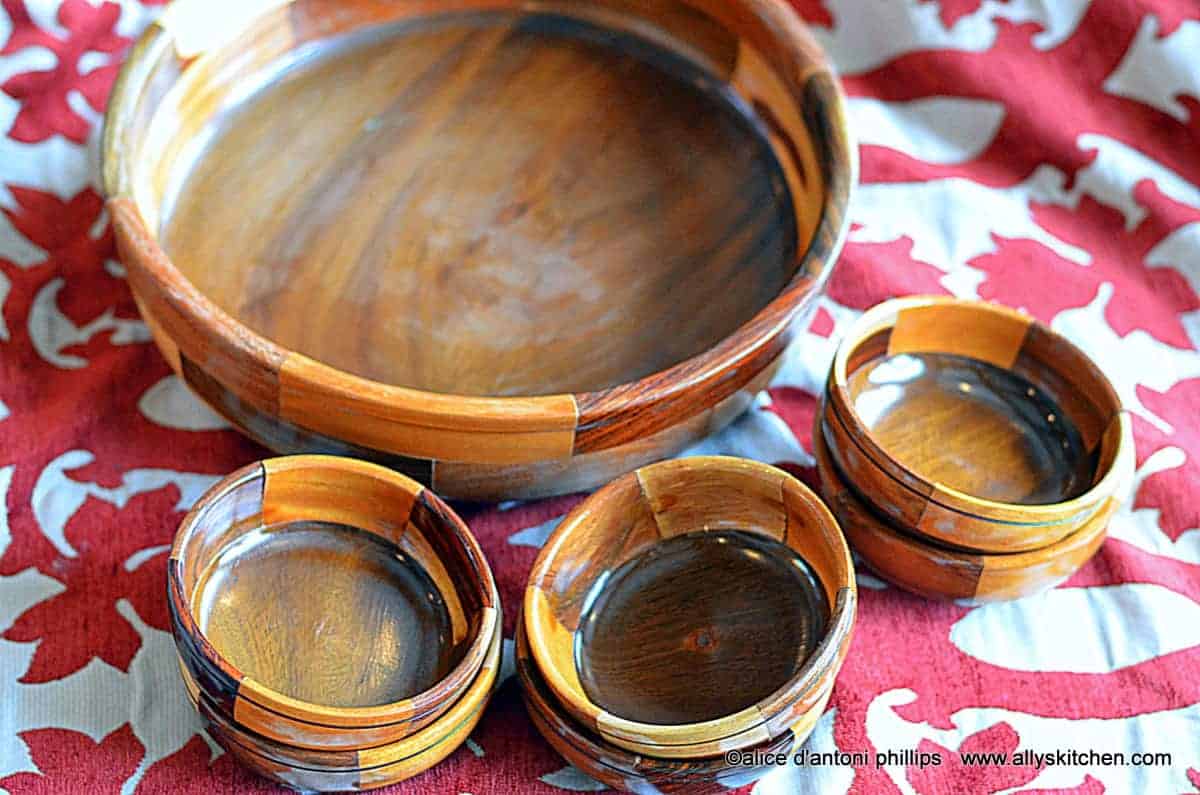 Sometimes you never know what you're going to get when the stars line up and the force of luck is with you. Yeah, I'm talking about  boho scavenging & bingo finds! So much of my food styling finds have come from unlikely places~~trash piles, discarded objects on a curb just waiting to be scooped up by the garbage truck, thrift stores, consignment shops, yard sales~~it's these mis-matched and unwanted objects that become my treasures of delight.  Yes, it would be enchanting if these items could talk, alas not so, and all I can do is wonder where their last home may have been, who their owners were, and why they tired of them finding it necessary to let go.
Having this imaginary interaction with whatever I find is an added slice of fantasy and magic, which is all part of the Bohemian lifestyle ~~ thinking. fooding. living.  Part of my love with food is thinking about new items for serving, styling and showcasing~~and, I've had several ideas in mind lately~~that's how I do it, I log ideas into my brain and they can stay there for months simmering and waiting to come alive.
Today I was in a fancy schmancy kitchen store~~you know, the kind that carries Vietri,   Le Creuset, Arte Italica .  In the back of my mind, I'd wanted to find some wood products for serving~~when I was in Israel and we had a fabulous dinner at Haifai University, they served on old wooden plates~~plates with scratches, ridges and patina that was evidence of a good long history.  Yep, then something caught my eye~~the stunning wooden serving and individual salad bowls!  Warm hues, striations in the wood, different shapes that seemed to reflect their natural state~~yep, I was ready to leap!
I flipped the serving bowl over to the bottom, looked at the price tag, deeply swallowed and thought, dang, did they buy a California redwood just for making this bowl.  I mean how in the devil can I pay that much for this~~oh, yeah,  if I want to buy one measly little salad bowl, fine, but if I want to be able to have enough for a table setting, then I'm looking at a car payment!  I moved on to my other simmering ideas~~~~serving pieces with an Asian flair  and  something blue as in dishes, with intricate designs, maybe retro looking,  maybe Spode?  After wandering around for at least an hour, retracing steps to the same places and looking at the same things, hoping to see something different, I decided that I'd struck out~~the only thing I bought was a bag of Amish blue popcorn~~the sales lady said it was the best popcorn she'd ever eaten~~I was hungry, I could have eaten the kernels raw!
Rather than come straight home, something was gnawing inside me~~you know that feeling, right?  It's like someone or something is sending you a vibe, a message.  No, I'm not whacko…it's an instinct, we all have them…so rather than drive straight home, I decided to make one more stop~~the thrift store, yes, on the way home, so not out of my way at all.  Come see why it's important to listen to your gut~~lookeee lookeeee what Ally found!
~~Chest bumps for saving money~~plus, it's from the community thrift store, so it's helping others~~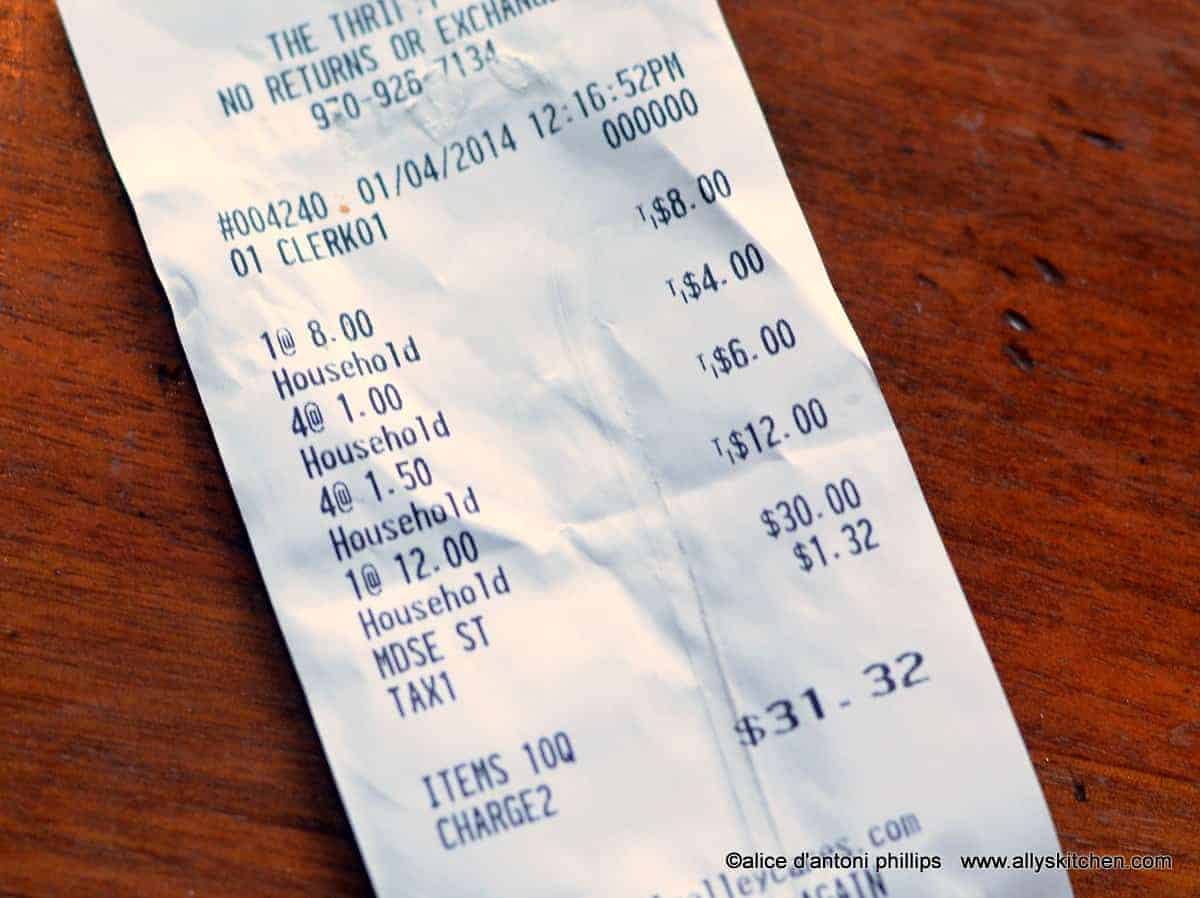 ~~Intricate and beautiful to me…I can just imagine some delicious bokchoy chicken soup in these dishes~~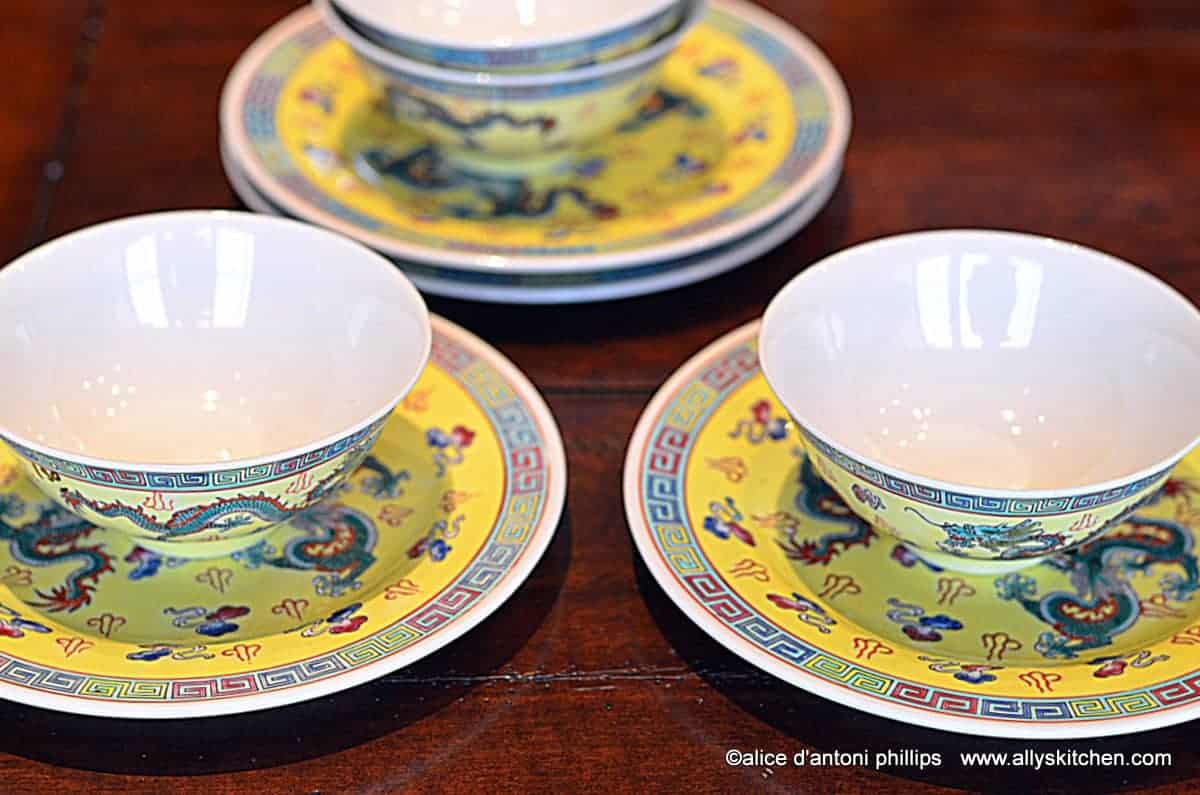 Made in China and purdeee as can be~~my dragon roars!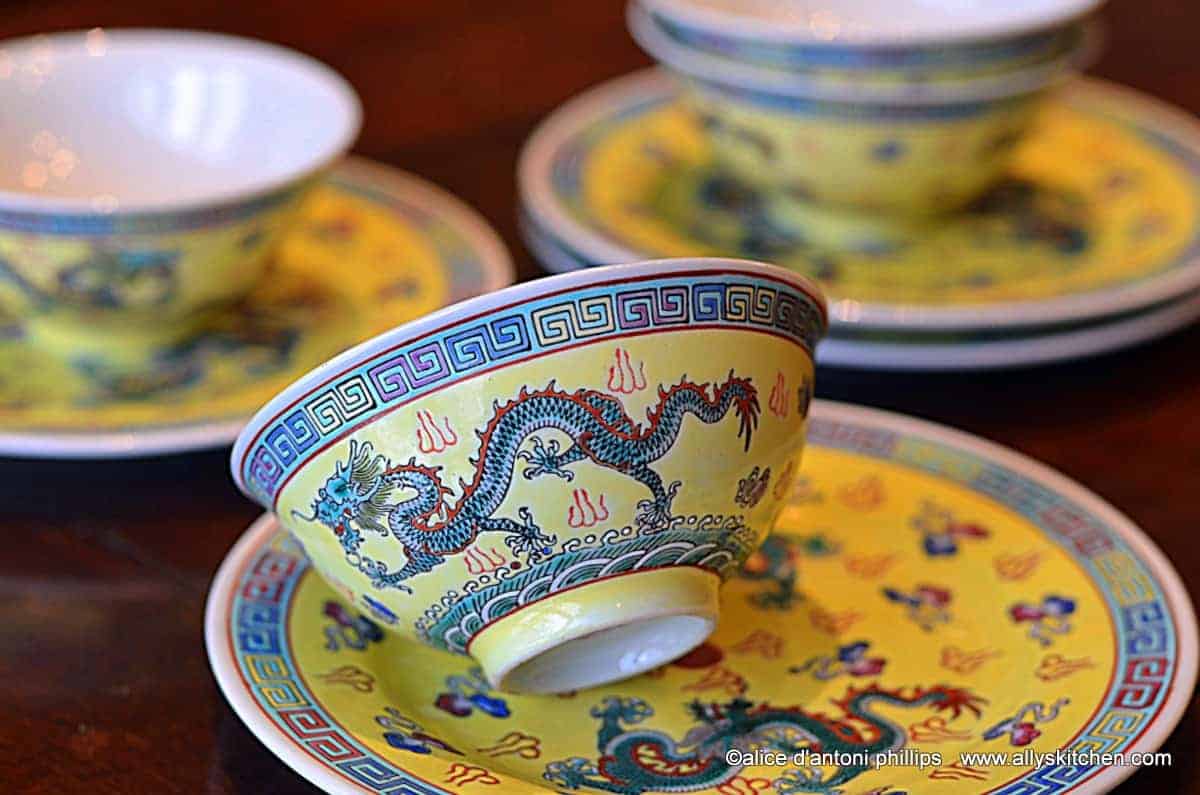 Blue plates like this just make me feel so royal~~no idea why, but I do~~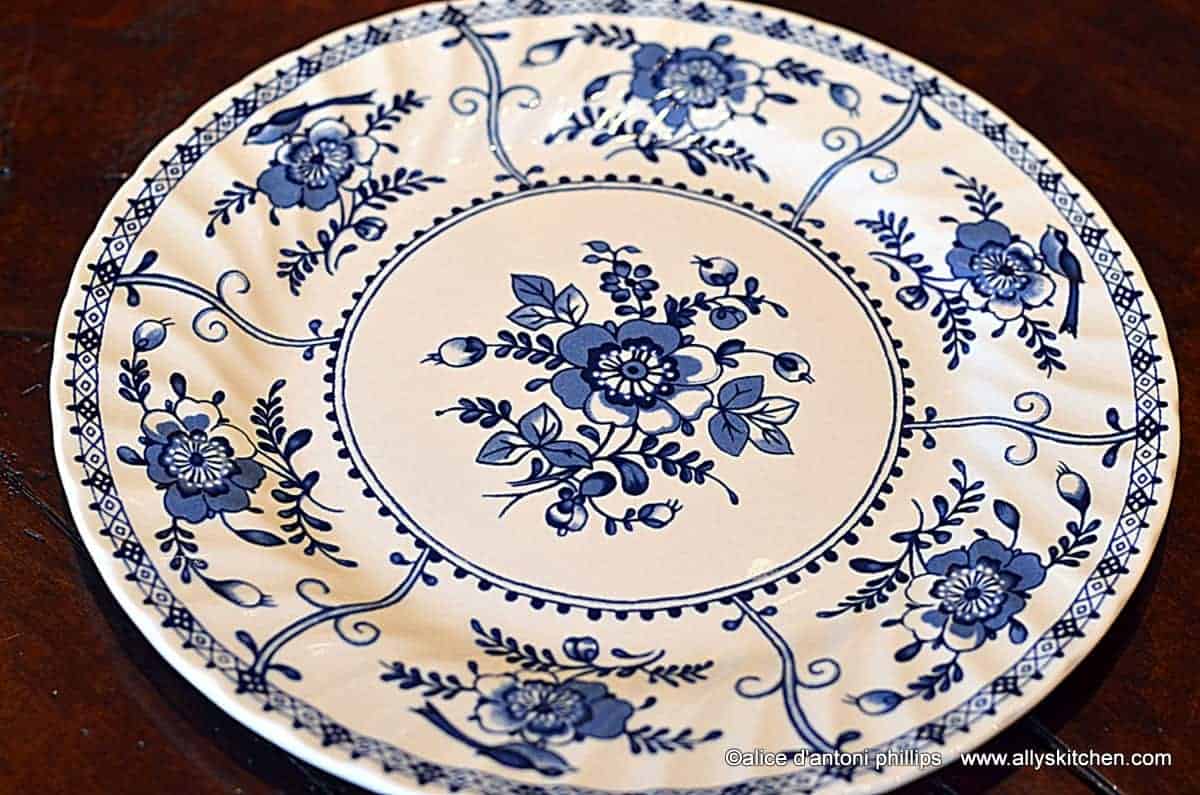 Starting my 'blue' plates with this very first one~~looks like a good one~~check the back!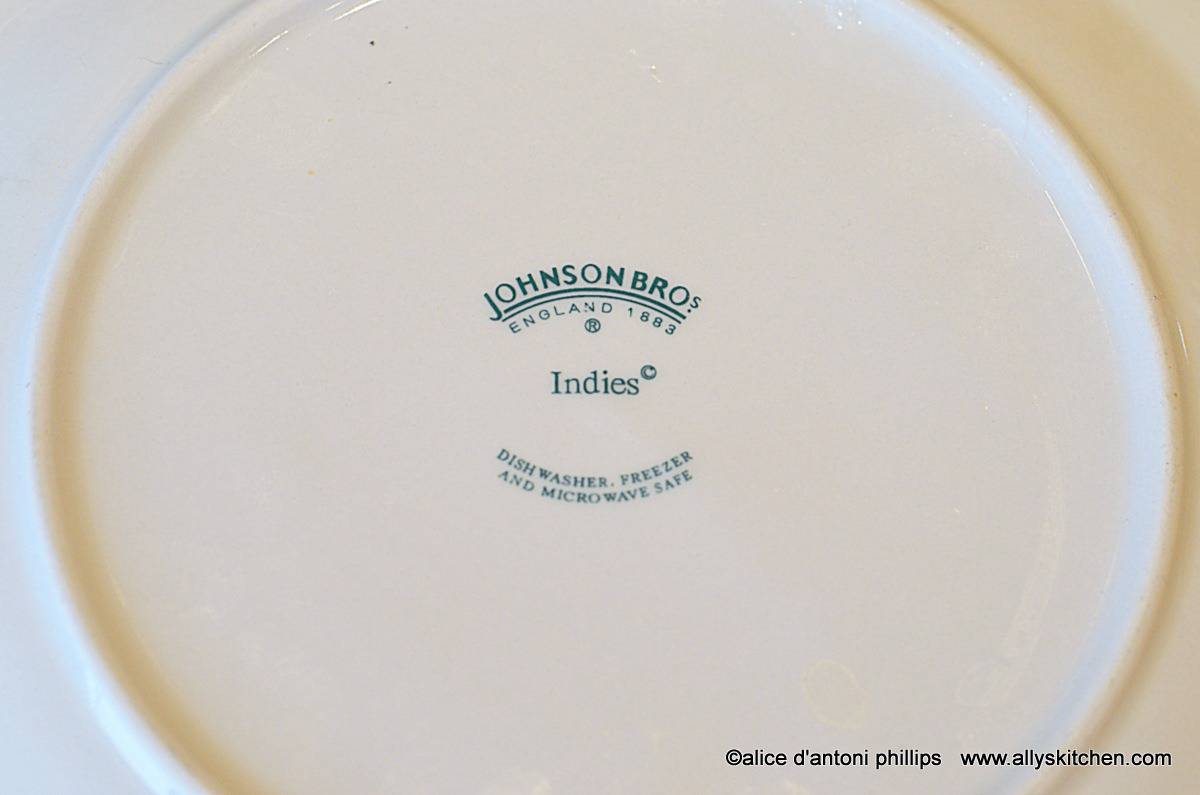 Just a stunning wooden bowl set~~serving and individual bowls~~SCORE big!