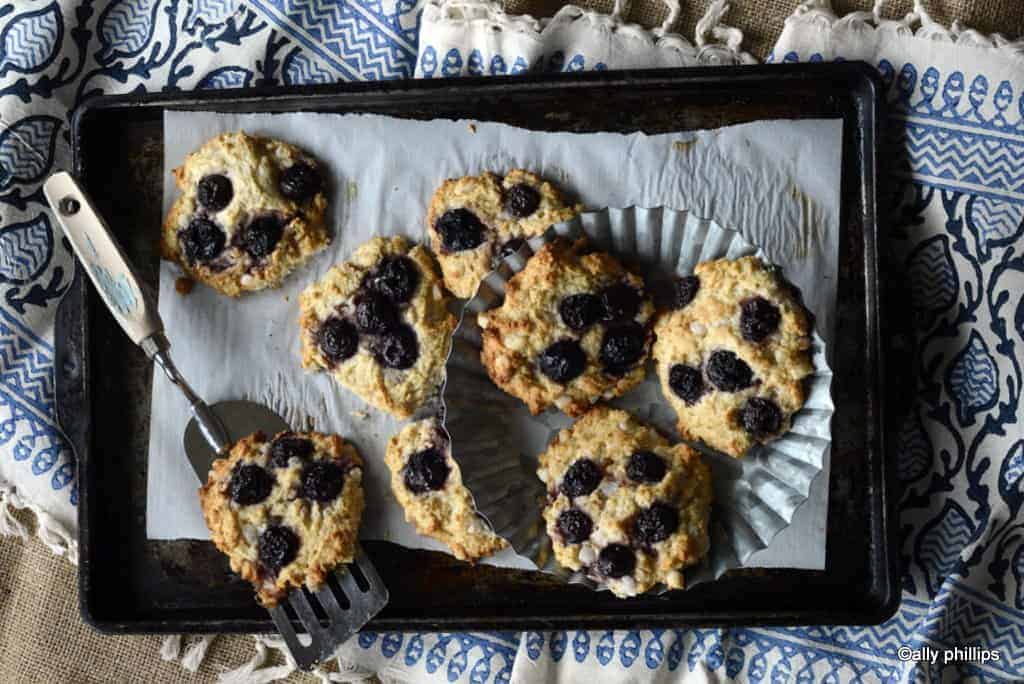 Give this recipe a try. It's perfect for a lazy weekend morning. Holiday friends and family who may be dropping in.
Big Cherry Baby Cakes
Big cherry babycakes, I know it sounds like an oxymoron. How can it be big? How can it be baby? Well, it just is. The cherries are big, juicy, delicious, pitted, and right in your grocer's freezer case. These sweet little scones are the perfect size for popping into your mouth. While I love fresh cherries, they're in season only a short time and I want cherries year-round.
Frozen Cherries
So, the frozen cherries are perfect for so many recipes, sweet and savory! Of course, my favorite frozen cherries to buy are from Dole Sunshine. I know that I'm getting a consistently perfect product that I can count on. Really, sometimes when I have a hankering for something sweet, I'll just pull out a few cherries, let them thaw, have a simple butter cookie, and my sugar craving is satisfied within moderation and reason!
Cherry Cake Recipes
Another ingredient in this cherry cake recipe that you might not be familiar with is pearl sugar. Now I order it online from Amazon. You have a lot of choices. I buy mine in five-pound bulk because I use it in so many recipes from waffles and pancakes to cookies and cakes. If you don't want to order this pearly sugar, then an alternative is to buy cube sugar and give it a quick crush giving you some small bite-size chunks. It's interesting to try this pearl sugar in recipes and have it on hand in your pantry.
Cherry Brownie Babycakes
Probably one of the best things I love about this recipe is that you have both crunches, in the sugar, and in the exterior of the babycakes simply from baking, and you have that dreamy fluffy soft inside that's so exquisite when you bite into it. Add to that the burst of sweet cherry, and you have all those fun textures that just dance on your palate! Here're some of my favorite recipes for you to try! Pearl sugar waffles.
Cherry Cake
Yes, this is a great cherry cake recipe, but there are more cherry recipes! If you want to check out another really simple easy 'rogue' sweet recipe of mine, I think you'll like crunchy cherry hand pies and dark red cherry biscuit scones.
Give this recipe a try. It's perfect for a lazy weekend morning. Holiday friends and family who may be dropping in. And, anytime just because. I mean there doesn't have to be any reason!
xoxo ~peace & namaste~ ally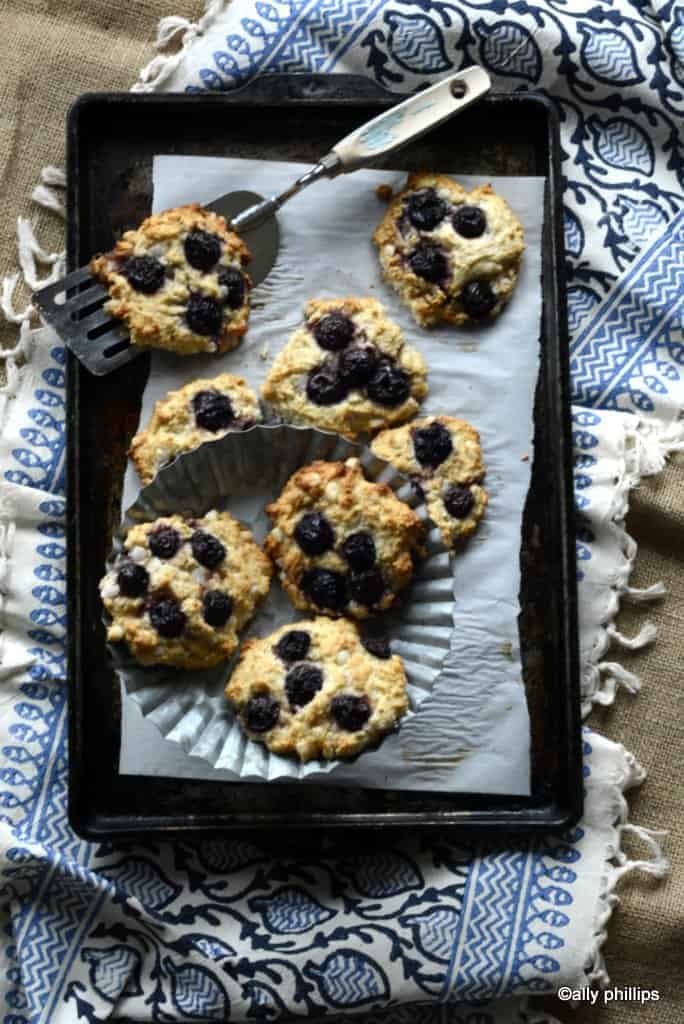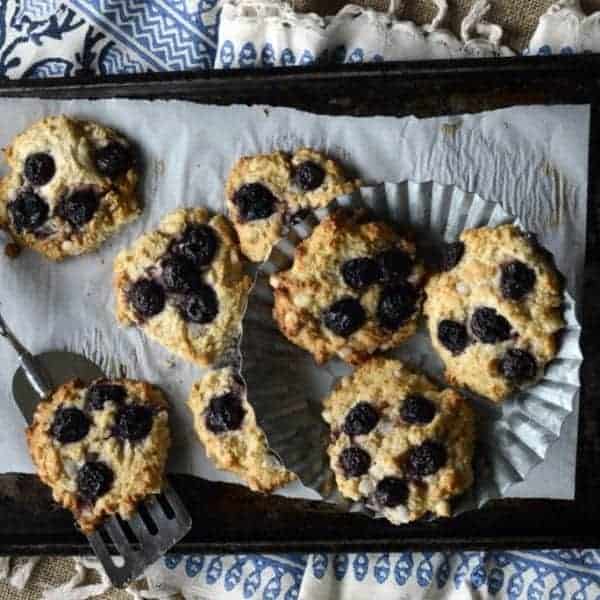 big cherry baby cakes
Yield: About 8-10 baby cakes

Give this recipe a try. It's perfect for a lazy weekend morning. Holiday friends and family who may be dropping in.
Ingredients
Preheat oven to 350
1 cup flour, all-purpose
3 tsp. baking powder
1/8 tsp. sea salt
6 Tbl. butter, unsalted, room temperature
1/3 cup pearl sugar + 2 Tbl. sugar, substitute regular sugar or crushed up sugar cubes for pearl sugar
½ cup buttermilk
32-35 Dole Sunshine frozen cherries, slightly thawed
Instructions
In a large mixing bowl, combine the flour, baking powder and salt. Blend together. Add the butter and blend (with your fingers) into the dry ingredients making a crumbly mixture.

Add one-third cup of sugar and the buttermilk. Blend into a thick gooey mixture.

Line a cookie sheet with parchment paper. Dollop about ten to twelve 'baby cakes' leaving about two inches between each.

Put three to five cherries on top of each cake. (Cherries vary in size.) Sprinkle with the remaining sugar.

Bake in a preheated 350 oven for about 32 to 35 minutes. Remove to a cooling rack.