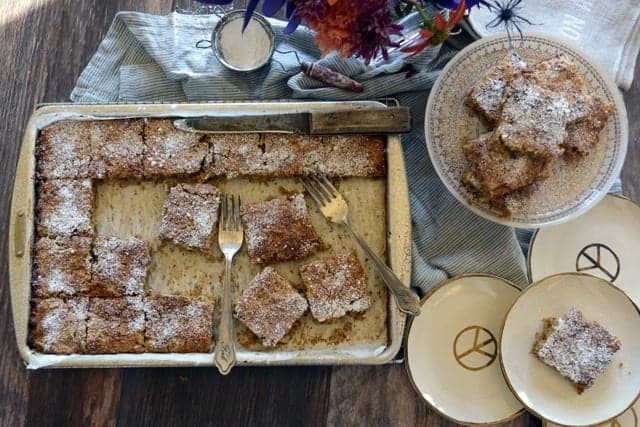 Carrot cake bars are not all created equal!
Who doesn't love carrot cake! I mean it's an iconic cake. Considered comfort food and, especially, Southern comfort! I think one thing that discourages some from making carrot cake is that it's just too many ingredients. It's just too complicated. Take too much time with all those layers and that icing. Well, hold on just a minute! That's exactly why I created this recipe for you. So, you could have your cake and eat it, too!
This carrot pineapple cookie sheet cake bar recipe makes this recipe doable for even the first-time cook! Just a few ingredients and some short cuts and you're gonna feel like the king or queen of cake baking. Sheet cake pans are great for baking cakes. What you get is a big ol' cake that's not too thick and that can be cut into 'bars' making them super easy to travel, freeze (individually or a few together). There's the traditional carrots in this cake, plus there are the sweet succulent and in the natural juice crush pineapples! Then, we've got a good amount of nuts, walnuts, for a textural crunch.
And, minus the cream cheese icing (I mean really who needs all that sugar and all those empty calories!) and just a dusting of powdered sugar, you get that urge for carrot cake satisfied. Now, if you really must have the icing, try a schmear of whipped cream cheese or mascarpone. That's it. Maybe dust lightly with the powdered sugar!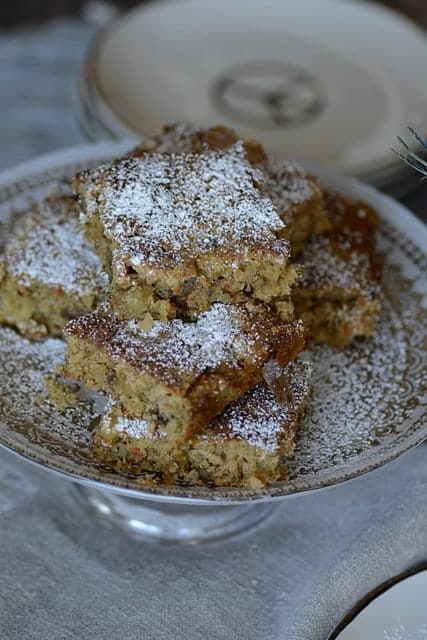 carrot pineapple cookie sheet cake bars
Ingredients
Preheat oven to 375
1 (17.5 oz.) Betty Crocker Oatmeal Cookie Mix
½ cup butter, melted, salted
2 eggs, beaten
1 cup oats, whole
1 ½ cups carrots, food processor to make into fine 'pebbly' mixture
1 ½ cups Dole Sunshine Crushed Pineapple, natural juice with juices
1 cup walnuts, chopped
3 Tbl. powdered sugar, garnish dusting
Instructions
In a large mixing bowl, combine the cookie mix, melted butter, eggs and oats and blend very well.
Add the carrots, pineapple and blend well. Add the walnuts.
Coat an 11 x 17" cookie sheet pan with cooking spray. Place a strip of parchment paper in the bottom of the pan.
Spread the thick batter into the pan distributing evenly.
Bake for about 25-30 minutes in a preheated 375 oven.
Remove to a cooling rack.
When cool, dust liberally with powdered sugar. Cut into cookie cake bar squares.
Notes
Cover well with plastic wrap or foil to keep fresh.
These cookie cake bars freeze well!
https://allyskitchen.com/carrot-pineapple-cookie-sheet-cake-bars/
©ally's kitchen intellectual property