I haven't had real good luck with making a carrot cake!  The 4-layer one I made a few months ago was so dry that I had to demolish it and re-cycle it into 'Carrot Cake Rum Balls' which, by the way……were quite delicious as well as compellingly gorgeous—simple bite sizes of ethereal love drizzled with chocolate ganache and caramel.  When I decided to re-enter the carrot cake arena, I decided to seek some input from foodies on Facebook who are most certainly more skilled than me in the baking world.
I got great suggestions, everything from to use silk tofu and almond flour and making it vegan or gluten free or whether to include pineapple of not.  The inspiration for this gluten-free version came from the blog Smitten Kitchen, foodie extraordinaire Mia from Mia's Domain and my buddy, Tonya, who sent me a great recipe from America's Test Kitchen—true to my Bohemian spirit I combined, altered, tweaked and modified making what you see here.  I did use rice flour making it gluten-free for one of my dinner guests!
Preheat oven 350
Makes:  One 8×8 square cake or one round cake (Note:  I baked in individual tartlet pan, which made 5-6 tartlets.)
What you need:
1 ½ cups rice flour
1 tsp baking soda
1 ½ tsp baking powder
¼ tsp salt
½ tsp Jamaica allspice (can substitute regular allspice)
½ tsp Saigon cinnamon (can substitute regular cinnamon)
½ tsp cardamom
½ cups dark brown sugar
1 tsp vanilla
½ cups canola oil
2 eggs beaten
1 cup grated carrots
1/3 cup natural pineapple juice
½ cup sweetened coconut
1/3 cup currants (or raisins)
2/3 cup chopped walnuts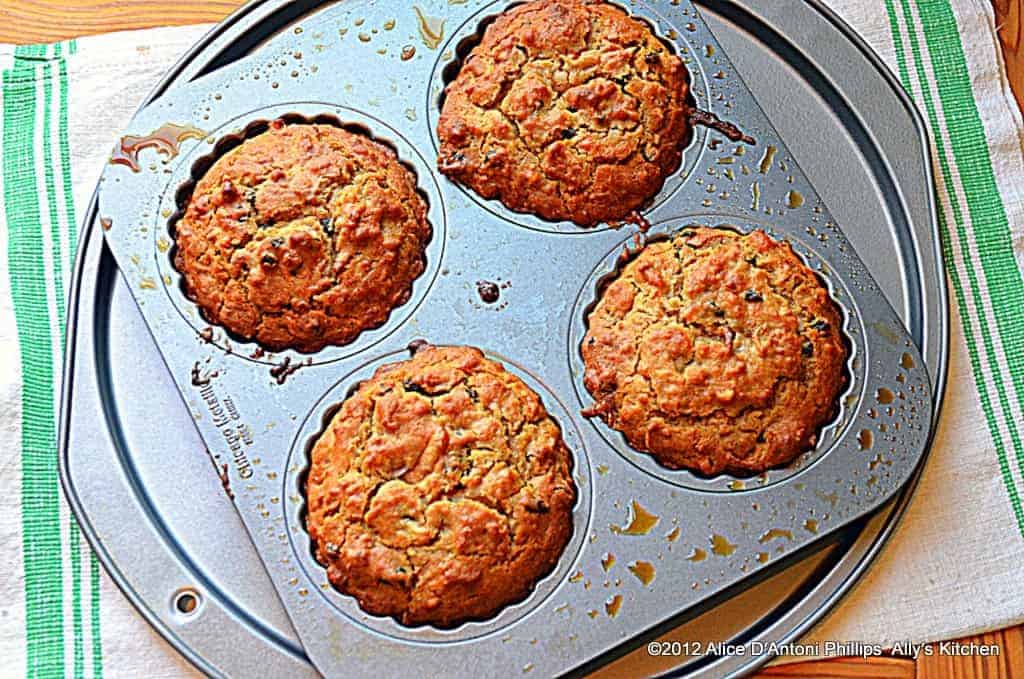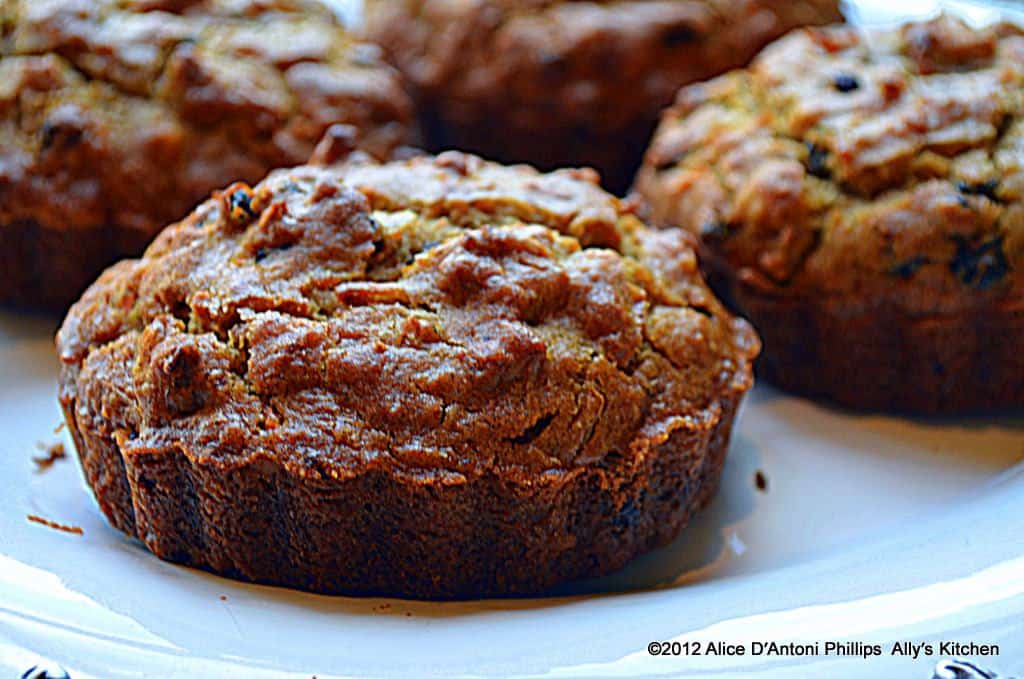 What you do:
In a large mixing bowl, combine flour, baking soda, baking powder salt, allspice, cinnamon, cardamom, and brown sugar.  Mix together.  Add vanilla, oil, eggs and carrots and blend.  Add pineapple juice and blend.  Lastly, add coconut, currants, and walnuts and blend.
Bake in a your preferred type of dish in preheated 350 oven.  Using my individual tartlet pan, I baked for about 13-16 minutes or until a toothpick comes clean from the center.  Let cool before frosting (i.e., cream cheese frosting) or dusting with powdered sugar. You can also add some cardamom to the powdered sugar before dusting on.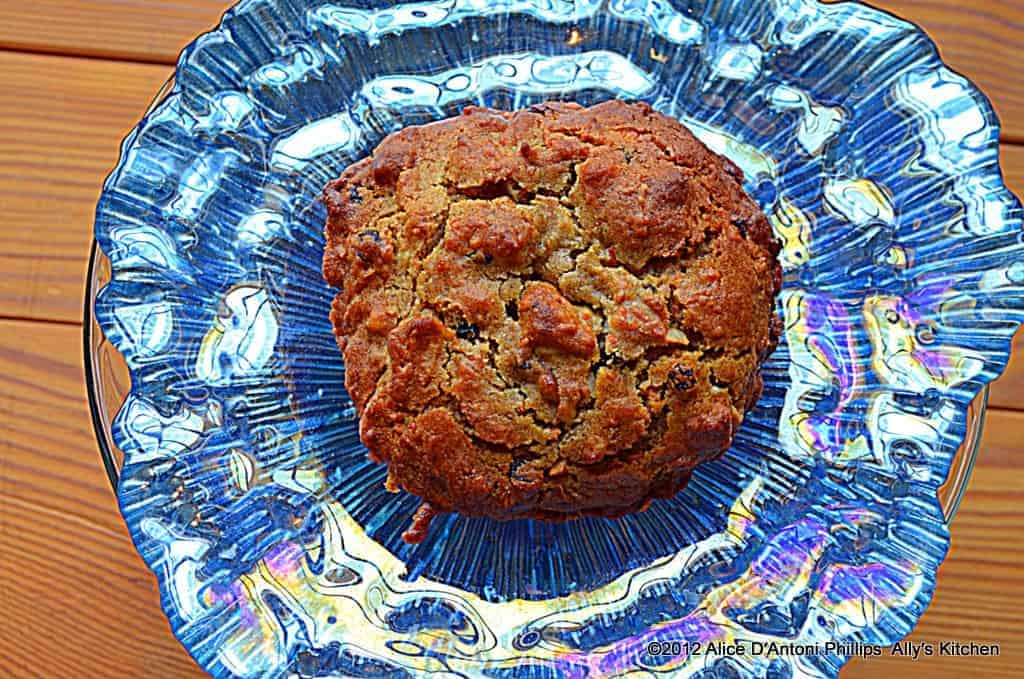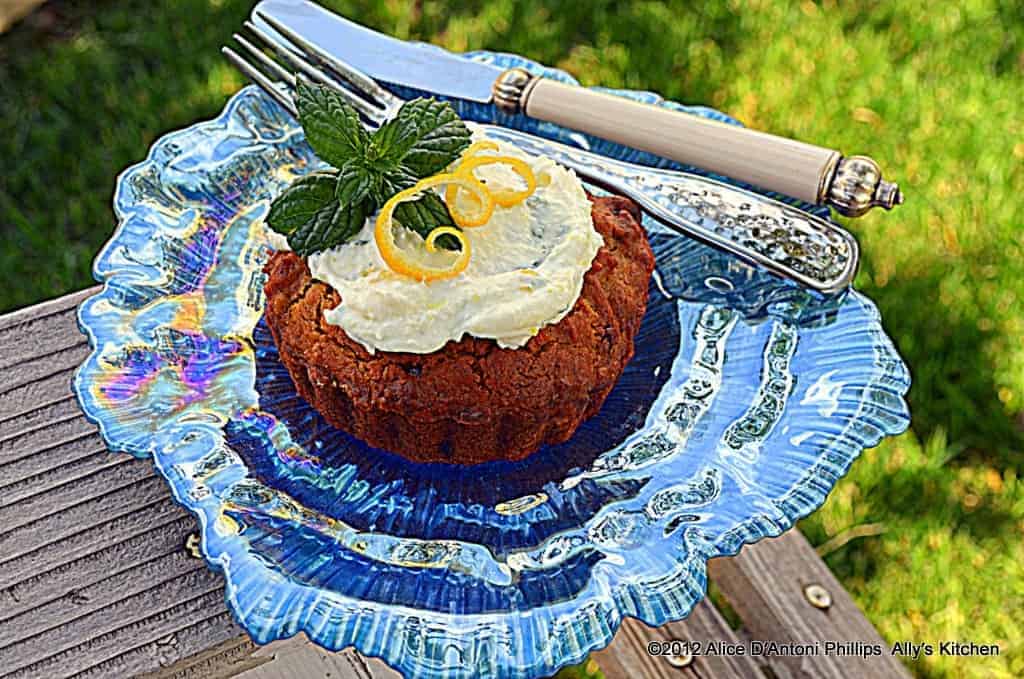 ©Alice D'Antoni Phillips   www.allyskitchen.com