carrot cake pineapple date nut waffles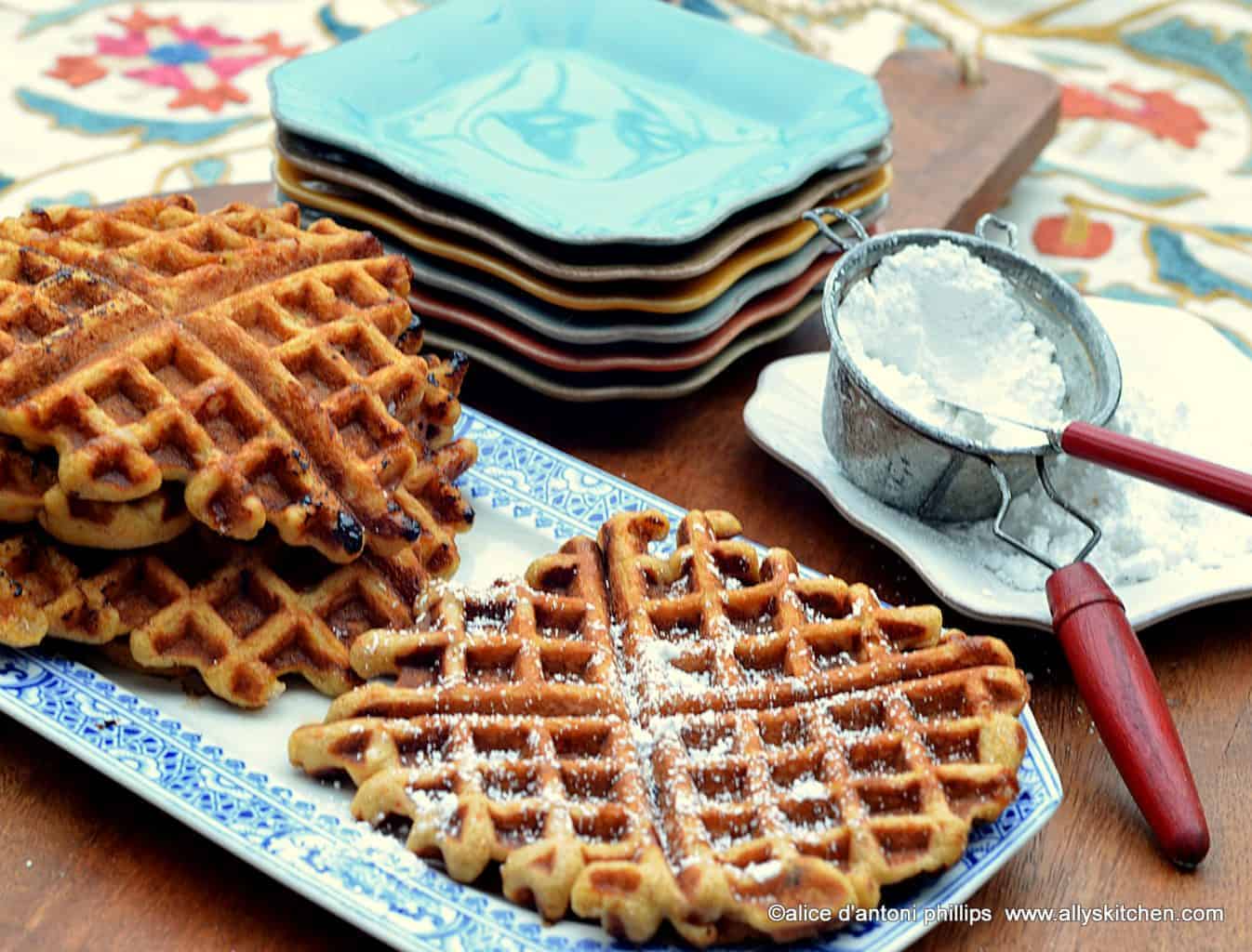 A carrot cake won the 2013 World Food Championships~~the winner took home $50,000 that day for his family's recipe. Not too shabby, huh? It's just incredible how comfort food, like carrot cake, warms the soul.
That's why I wanted to stretch carrot cake to another venue~~that of breakfast or brunch and in the form of a waffle~~it could be a pancake, too. These are slightly crispy rounds or triangles of tender carrot cake with drizzles of honey of real maple syrup on top. Of course, you could go all the way and add the cream cheese frosting~~it's your carrot~~have it your way!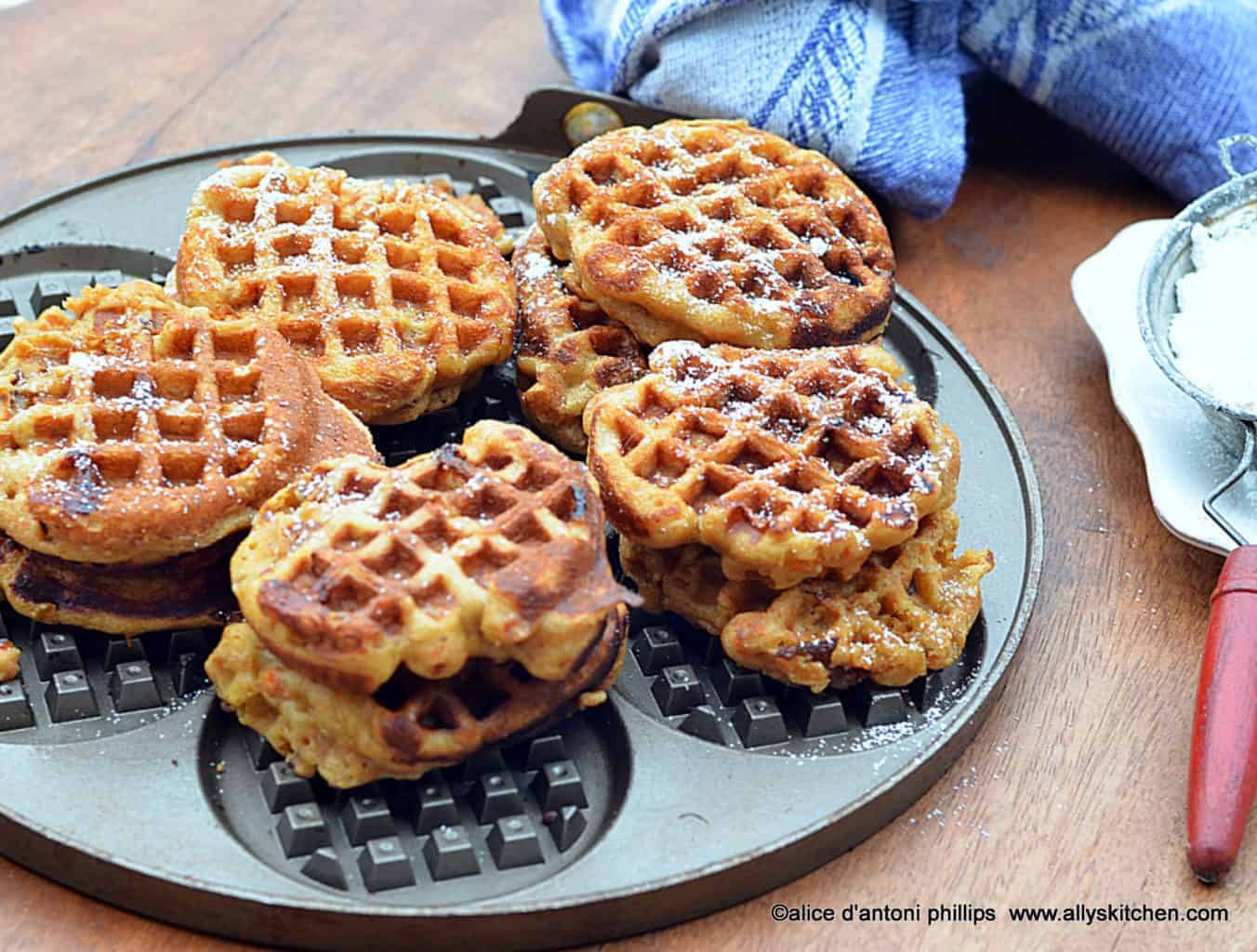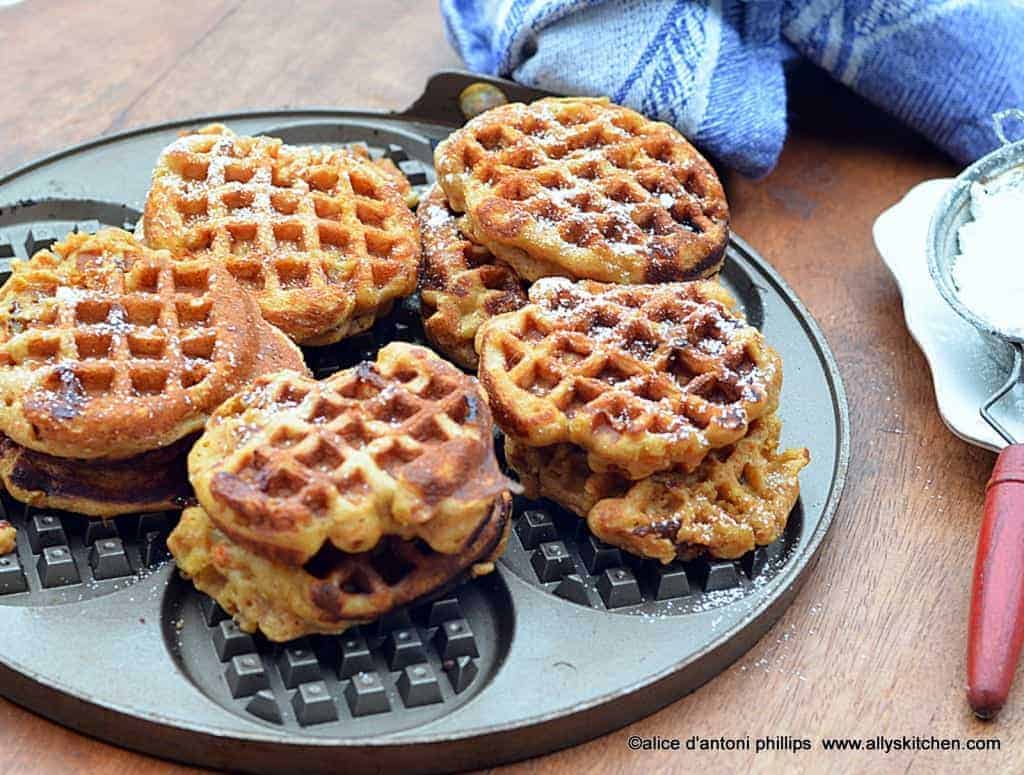 Makes: 15-18 (depending upon the size you choose)
What you need:
1 cup carrots, put in food processor and grind into fine mixture
8 oz. Dole pineapple tidbits, with some juice (I used the 4 oz. individual containers.)
½ cup Greek yogurt, plain'2 eggs
2 eggs, beaten
1/3 cup canola oil
1 tsp. vanilla
1 ½ cup self-rising flour
2 tsp. baking powder
¼ tsp. sea salt
2 tsp. ground cinnamon
¼ cup brown sugar
¼ cup sugar
½ cup Dole dates, chopped
Cooking spray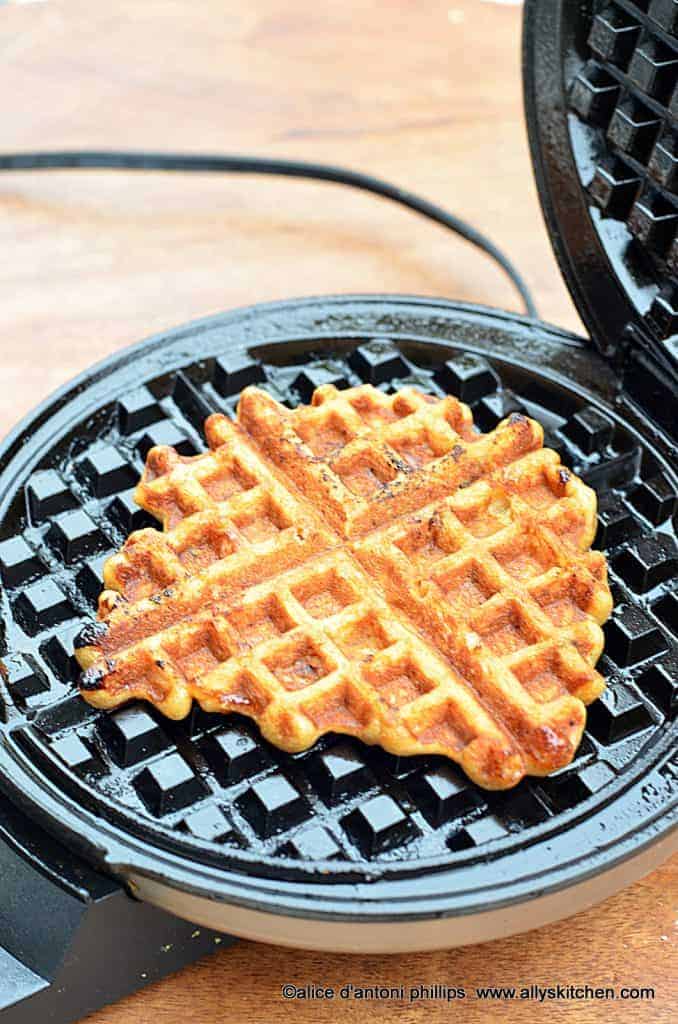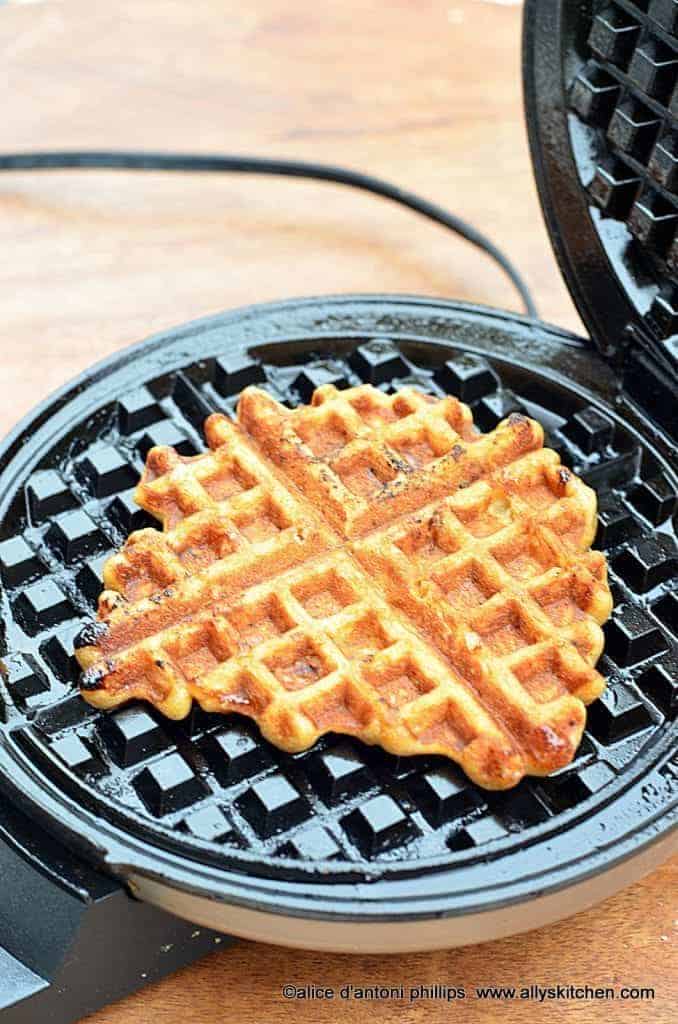 What you do:
Combine in a mixing bowl the carrots, pineapple, yogurt, eggs, oil and vanilla and blend. Combine in another bowl, the flour, baking powder, salt, cinnamon, sugars, and dates and blend.
Pour half the dry ingredients into the wet and blend. Repeat with the remaining and blend.
Make sure your waffle iron is hot. (I used a waffle skillet that makes 3" waffles.) Don't put too much batter because it will spread out. If making in a waffle iron, it will note when done (usually a green light comes on). When cooking in my waffle skillet, I cook about 2 minutes per side.
These can be made into 'pancakes' also. It's your boho choice!
©alice d'antoni phillips www.allyskitchen.com