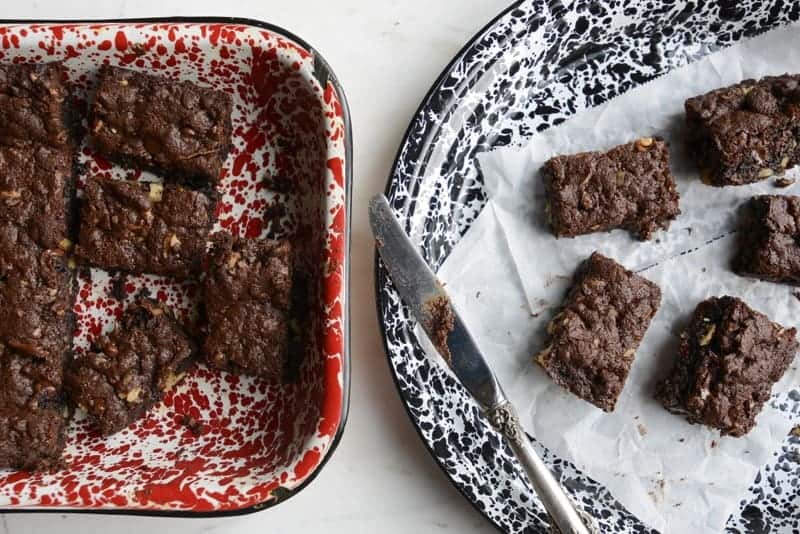 What's unique about Dang Brownies is that they can fit in with icecreams, sweet cheese balls, and everything. Give it a try today!
Easy Brownies
It turns out that people all over the world when they hear about brownies, remember their sweet, rich, gooey, and chocolate taste in their tongues. And who in the world would say no to the lava double nut brownies. Be it birthdays or any other events; brownies are the easiest yet the tastiest choice to make; it's a kind of comfort food that your whole family will love. So, let the sweetness enter with unique ingredients.
Best Brownies Ever
Easy apple slab pie. Yes, brownies are not a one-time thing; the more you will have them, the more you will want them. Brownies can be eaten anywhere and everywhere, so if you're going to have an easy apple slab pie with your best brownie, go for it. Give this a try because you can keep it for days and if you want to warm them, wrap them in some foil, put it in the oven, and all the lava will be resurrected.
Brownie Recipe Easy
Brownies are not only an easy recipe but are also an enjoyable treat and an excellent mood booster also, if you want to carry some dessert to your friends, how hard it's to carry them out. The incredible, chocolaty, jaw-dropping brownies are just a few steps away. With an easy recipe, you can do wonders because, of course, everyone has a soft corner for chocolates and whipped cream, right. So, add extra molten lava brownies more and enjoy your treat.
Chewy Brownie Recipe
Adding an extra egg and a bit of extra flour to your brownie recipe will make it a chewy brownie and not a caky one. Because adding more of it to your brownie will take the moistness away, you can also use easy thin crispy cornbread to make the brownie because it tastes better, it's chewy, and it's tastier than your usual bread. So, if you want your mouth-watering jaws filled with chewy brownies, why not try these.
Easy Homemade Brownies
A bit of effort and usual brownie ingredients will surely make the best and tastiest homemade brownies ever. People who like to bake are inclined to add a twist to their desserts, so this time, why not try adding chocolate banana buttermilk bread to your homemade brownie recipe and have it served later on for finger-licking compliments. Because brownies aren't just brownies, they are emotions.
Fudgy Brownies Recipe
Usually, when you make dishes, you think they will be a great dish, but does it help when they are all a mess. That is why the fudgy brownies recipe is easy and non-messier to make. The moist, dense and texture of fudge melts into your mouth; you will want to have a little more bites of it. However, you can serve banana dipper pancakes with fudgy brownies is a heavenly combination.
Best Brownie Recipe in the World
For making the best brownies in the world, you will want the best quality ingredients used, like excellent quality chocolate, jaw-dropping, moist bread and granulated sugar. Because brownies are intensely loved and can be shared with your loved ones so if you want to make these for your partners, then this is among the easy valentine dinner ideas you can choose. So, don't wait and get your date the tasty brownies ever.
Brownies from Scratch
It doesn't matter if you are a baker or a non-baker because you can still make the best jaw-dropping brownies for yourself. A glass of wine while sitting in your drawing area and watching your favorite tv show sounds like a perfect date, right. So why not create the best brownies for yourself, tasty, intensely filled with chocolate interiors, and melt as soon as it enters your mouth.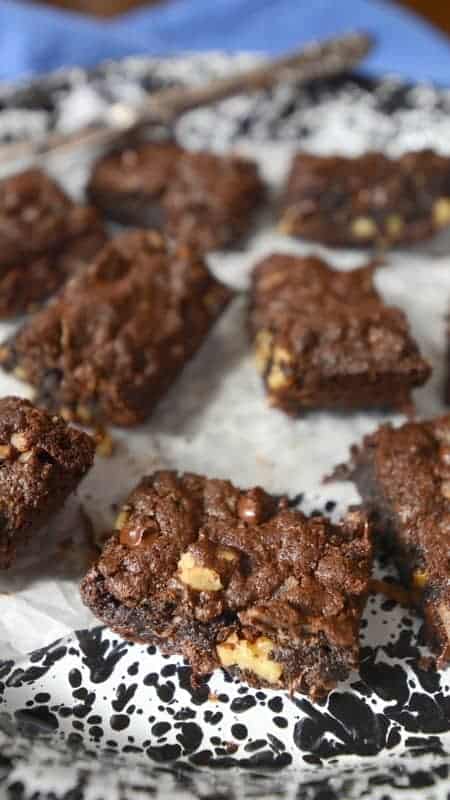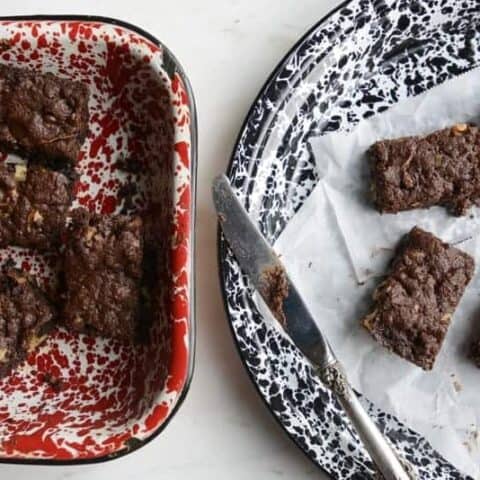 Best Dang Brownies Ever
Yield: One 9 x 11 baking pan

What's unique about Dang Brownies is that they can fit in with icecreams, sweet cheese balls and everything.
Ingredients
Preheat oven to 350
1 (9.7 oz.) jar of cocoa spread, see notes below
8 Tbl. butter, salted, cut into 6-8 pieces
3 eggs, large, one with just yolk
1 cup flour, all-purpose
1 (3.9 oz.) box chocolate fudge pudding and pie filling
1 Tbl. baking powder
2 pinches salt
1 Tbl. + 1 tsp. instant espresso
¾ cup coconut, shredded and sweetened
¾ cup walnuts, chopped
¾ semi-sweet chocolate chips
Instructions
Put the cocoa spread and butter in a large glass (microwavable) bowl. Microwave on high for 30 seconds. Remove and blend together well. Use a hand mixer on medium speed and ship for about 90 seconds. The mixture will cool down as you mix.
Put the eggs in a small bowl. Whisk rapidly until frothy, about 60-75 seconds. Add the eggs to the chocolate mixture and whip again with the hand mixer for another couple of minutes.
Sift together into a medium bowl the flour, pudding/pie filling, baking powder, salt and espresso. Blend and mix well.
Pour the dry mixture into the chocolate/wet mixture and blend completely.
Add the coconut, walnuts, and chocolate chips and blend in. You'll have a very thick mixture, like a dough ball!
Pour into a well-greased baking pan. Spread out into the pan. Bake in a preheated 350 oven for 18-20 minutes. Remove to a cooling rack for about 30 minutes.