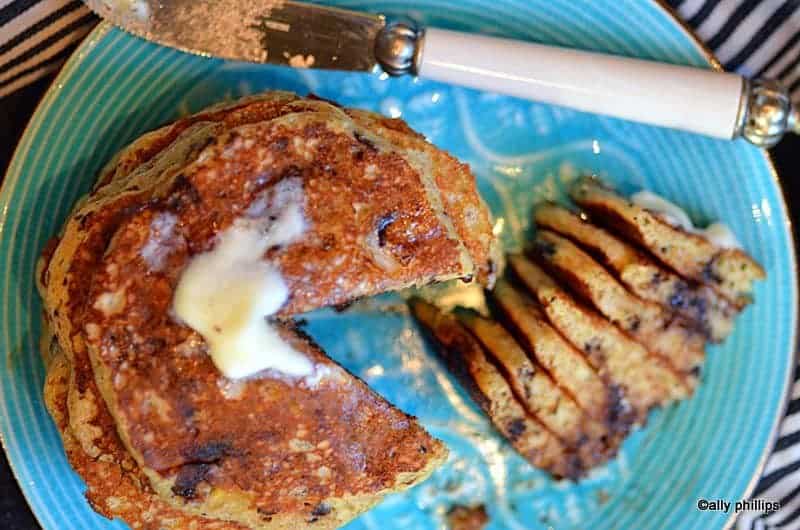 Oh, oh, oh! Who'd ever thought that these Dole Sunshine Banana Chocolate Dippers would send banana pancakes into the stratosphere of deliciousness!
How to Make Banana Pancakes?
With so many options to try for breakfast, pancakes are the best ones that everyone loves.
I have come up with the delicious banana pancake recipe. You can use it for breakfast, dessert or as a sandwich. Weird? Wait!
The flavor of banana in these pancakes makes it amazing.
If you are a pancake lover, do check out this recipe. Other than this, you can also try my best dutch baby pancake recipe.
Healthy Pancakes
Pancakes are amazing. Be it kids or adults, everyone loves the taste of pancakes. I have added wheat germ and honey to the recipe. It's now got a bit of a healthier touch.
They do not just make perfect breakfast but throw in a big scoop of ice cream and it will also make a good dessert option.
Right from banana pancakes, coconut cream pancakes, S'mores coconut pancakes, or dark cherry buttermilk pancakes, every recipe that I have shared have become famous for its taste.
Easy Banana Pancakes
Stuck with the boring breakfast options? Don't want to have boring pancakes anymore?
If yes, you have come to the right place. Try out this easy banana pancakes recipe and you will get the flavourful plate of taste.
This recipe is perfect for those who are looking for healthy yet delicious breakfast recipes. One thing I can assure is that you will love this recipe like many others.
Banana and Egg Pancakes
This banana and egg pancake recipe of mine has fulfilled the tastebuds of many who wish to have a delicious breakfast every day at home.
Made using egg and banana, this is a perfect blend of accessible ingredients like 67% real cocoa and Dole Packaged Foods Banana Dipper.
Easy Banana Chocolate Chip Pancakes
Love chocolate? Looking for ways to add chocolate to your everyday breakfast? Here is a very exciting recipe for you – Easy banana chocolate chip pancakes. This is a perfect breakfast full of all kinds of delicious ingredients.
So, what are you waiting for? Here is a delicious breakfast recipe for you.
Homemade Pancakes
Get ready to become a pro in cooking pancakes with my different pancake recipes including –
S'mores Coconut Pancakes
Coconut cream pancakes
So, get ready to treat yourself and your family with these delicious breakfast pancake recipes.
Pancakes with Chocolate
Here is a divine recipe for people who love chocolate and pancakes. This combination is exceptionally mouth-watering. This is the kind of breakfast for special occasions.
This indeed is a perfect breakfast option for kids. The best part about this recipe is that it is very filling and it tastes great. Above all, this is the recipe that can be prepared in 10 minutes. And who doesn't love quick and simple!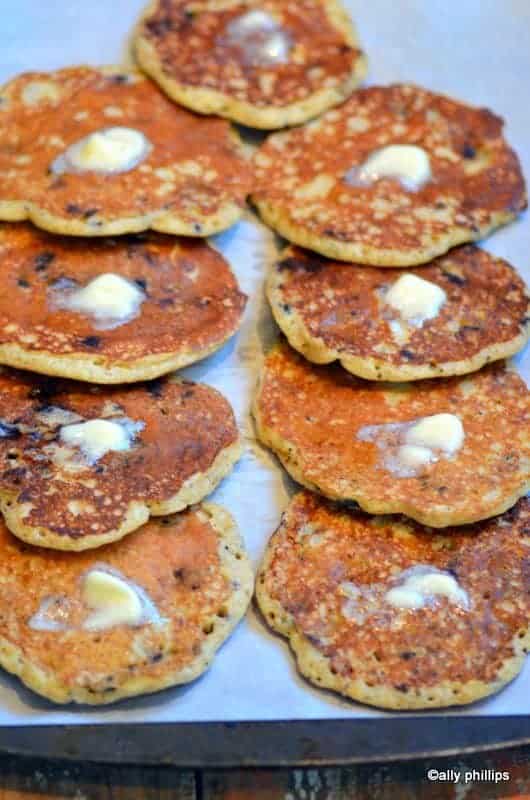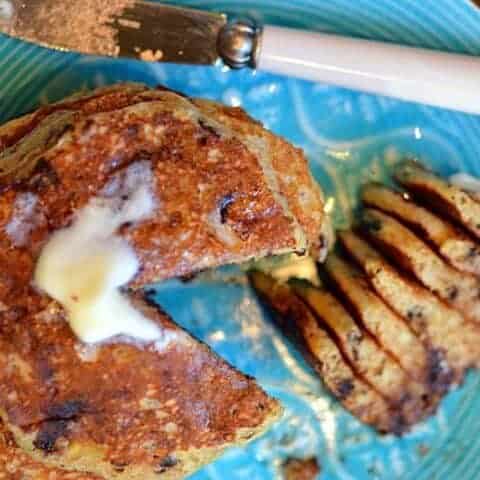 Banana Dipper Pancakes
Oh, oh, oh! Who'd ever thought that these Dole Sunshine Banana Chocolate Dippers would send banana pancakes into the stratosphere of deliciousness!
Ingredients
3 Tbl. honey
3 Tbl. wheat germ
3 Tbl. canola (or coconut) oil
1 cup buttermilk
1 egg, beaten
1/8 tsp. sea salt
¾ cup self-rising
1 tsp. baking powder
3 packs (4 pieces per pack) Dole Banana Dippers, chopped into smaller pieces (the chocolate will crack and break, but that's ok, it all works!)
Cooking spray
2 Tbl. butter, room temperature
Instructions
In a mixing bowl, combine the honey, wheat germ, oil, buttermilk, egg, salt and blend. Sift in the flour and baking powder and blend. Fold in the chopped banana dippers.

Heat a non-stick skillet (about 12") on medium heat. Coat with cooking spray. Make two pancakes at a time. Put about ¼ cup of the batter into the skillet making about a 3-4" circle.

Let the pancake cook about 2 ½ to 3 minutes on the first side, then flip and cook another couple of minutes.

Remove to a plate and repeat with the remainder of the batter. Use the butter when serving. Serve with honey, berries, more bananas—your choice!