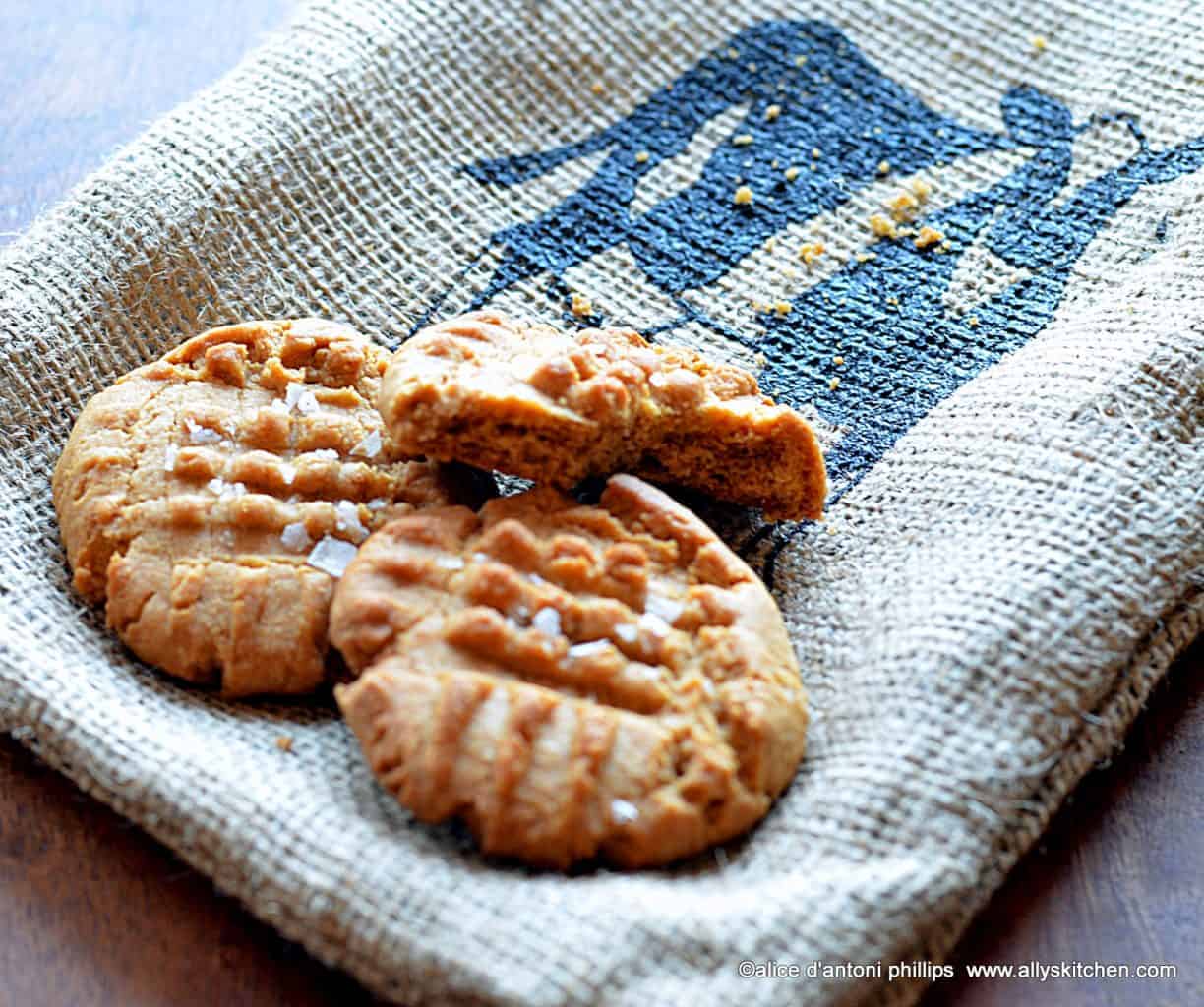 Any recipe that's just 5 ingredients and gives you a finished product like this is a no brainer.  Since I fly Delta so much (and, yes, adore my loyalty perks) and since I had a jar of biscoff, and most of all since I wanted something sweet and salty, I thought I'd replicate their cookies that are, yes, still free, and make them even betttahhh!
I think the pop of sea salt flakes with the biscoff really makes your palate wonder 'what just happened~~I wasn't expecting that~'  And, isn't that what you love to do when  you're eating~~embark upon side streets and find new places of interest, well, on your adventurous palate.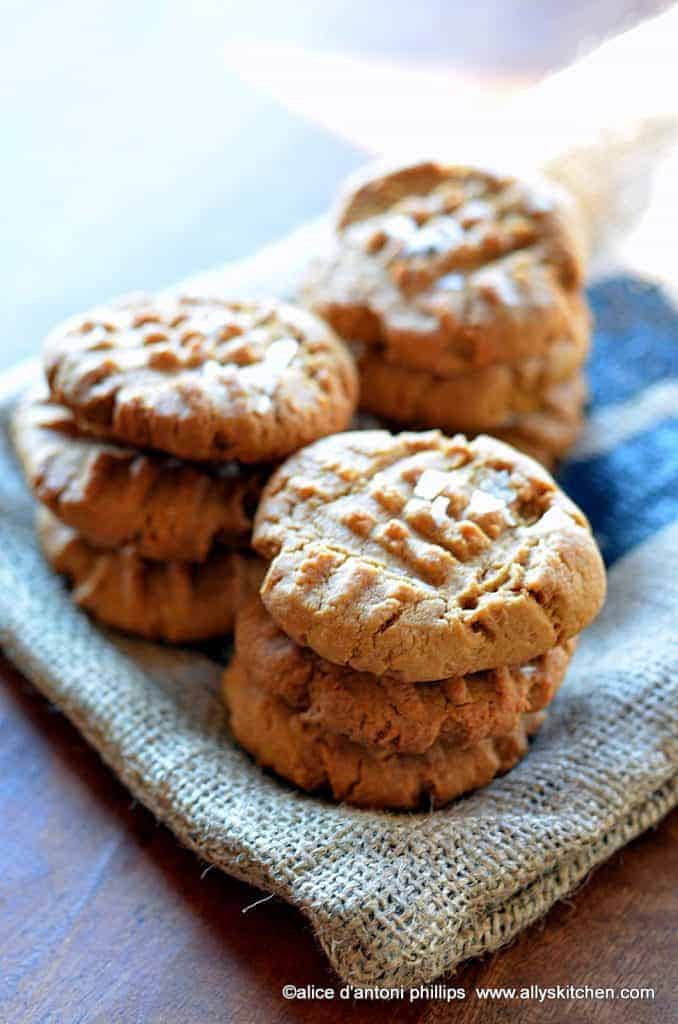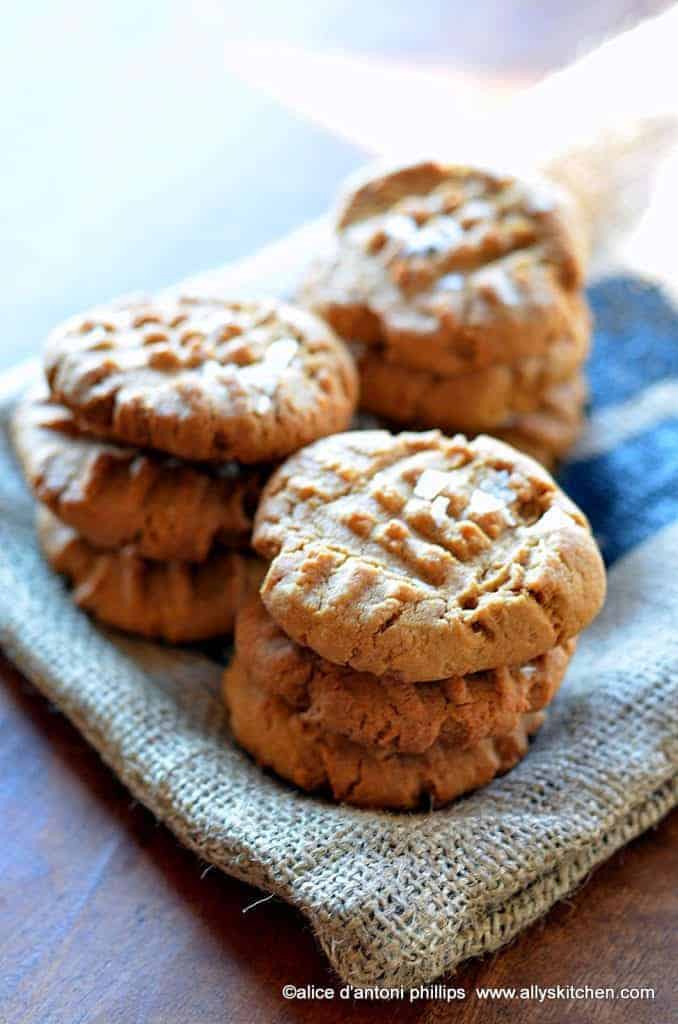 Makes: About 1 ½ dozen cookies
Preheat Oven to 350
What you need:
1/3 cup self-rising flour, sifted
1 tsp baking powder
1 cup biscoff spread
1 egg, beaten
½ tsp. Sea Salt finishing flakes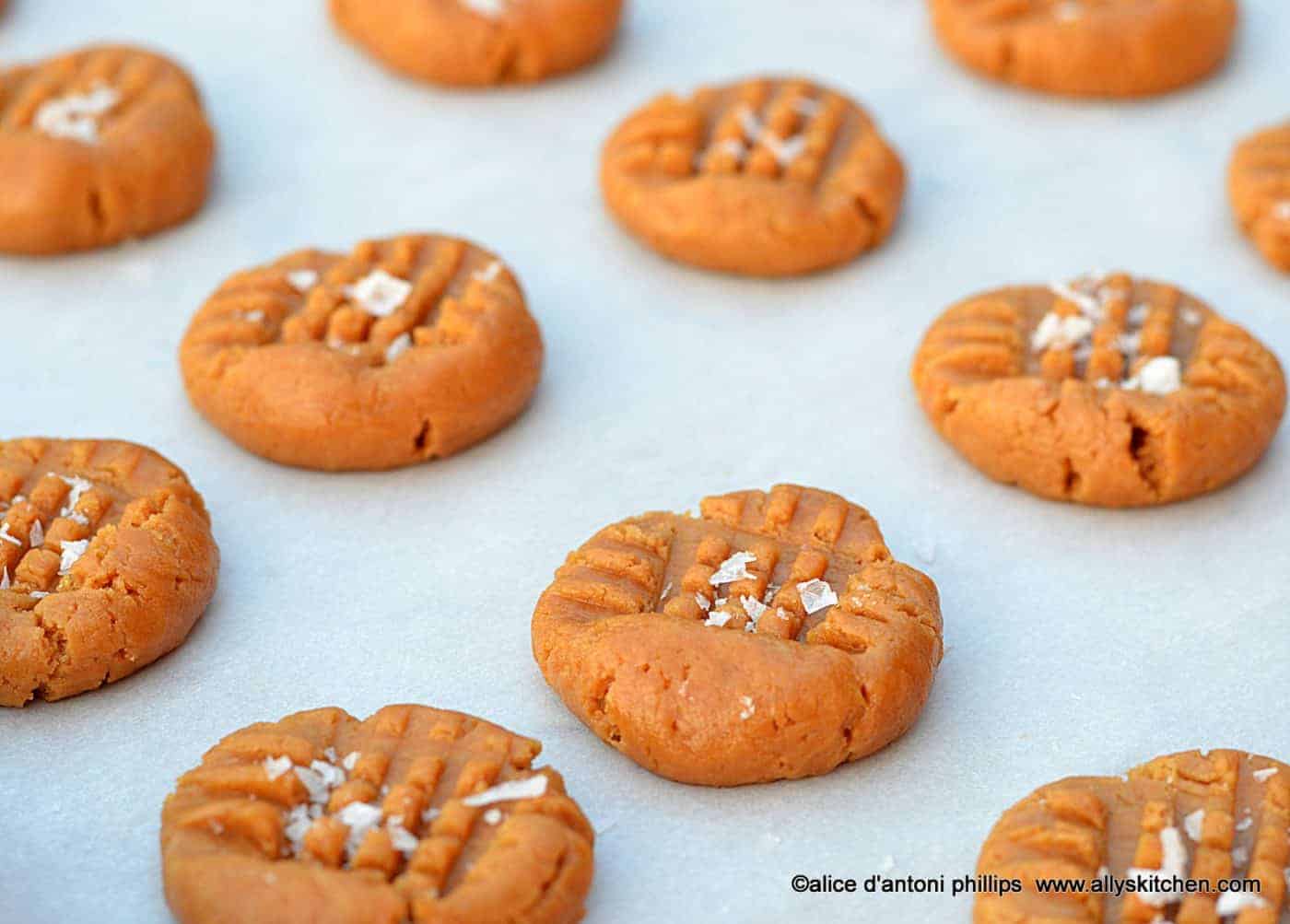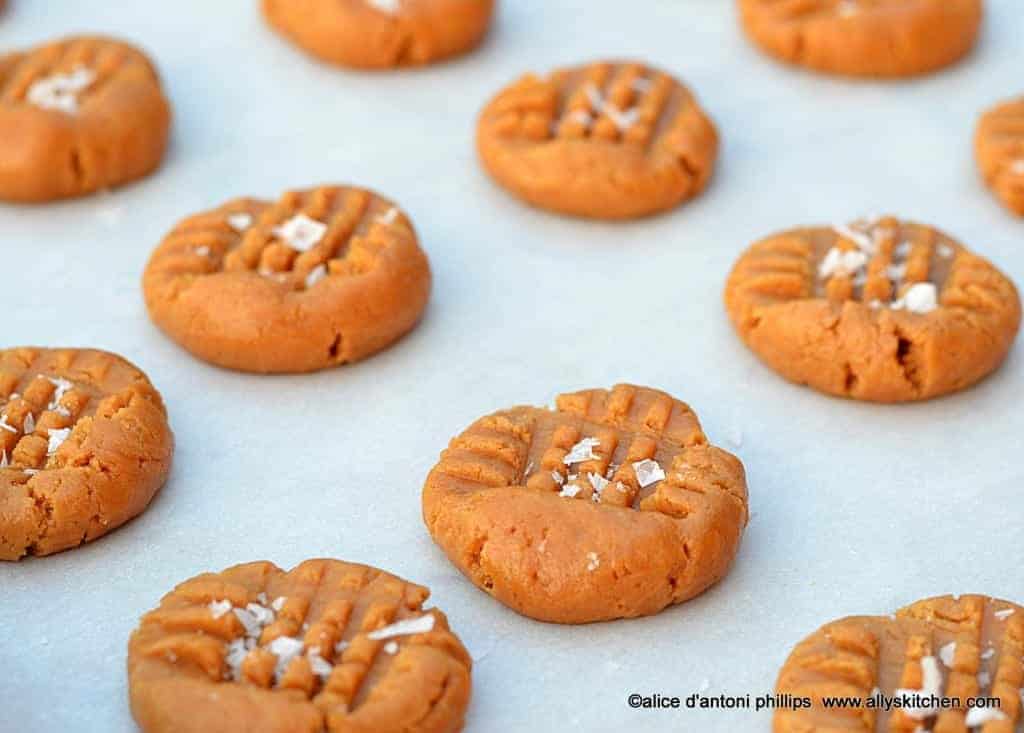 What you do:
In a mixing bowl, combine the sifted flour, baking powder and biscoff spread and blend into a crumbly mixture.
Add the egg and blend into a thick, play dough like mixture. Pinch off about a teaspoon plus and roll into individual balls. Place on a parchment paper lined cookie sheet. Use a fork to gently press down each ball. Sprinkle on a few crushed sea salt flakes.
Take the fork and gently press in the opposite direction making a criss cross pattern.
Bake in a preheated 350 oven for about 9-11 minutes. Remove and let cool. Watch them disappear!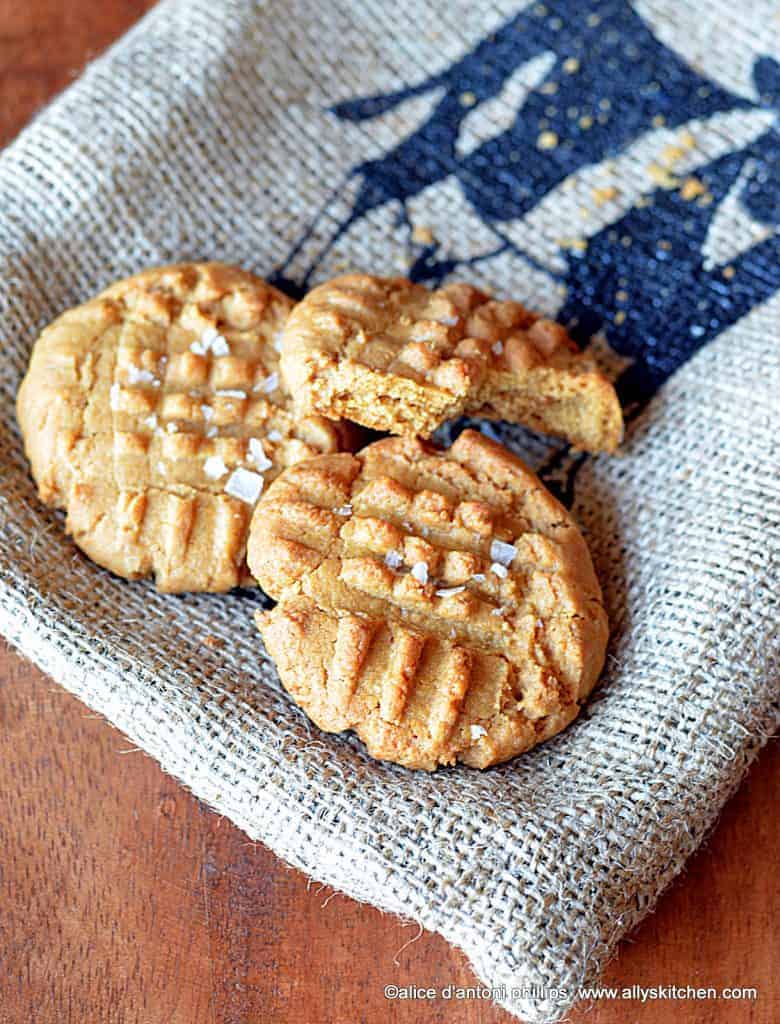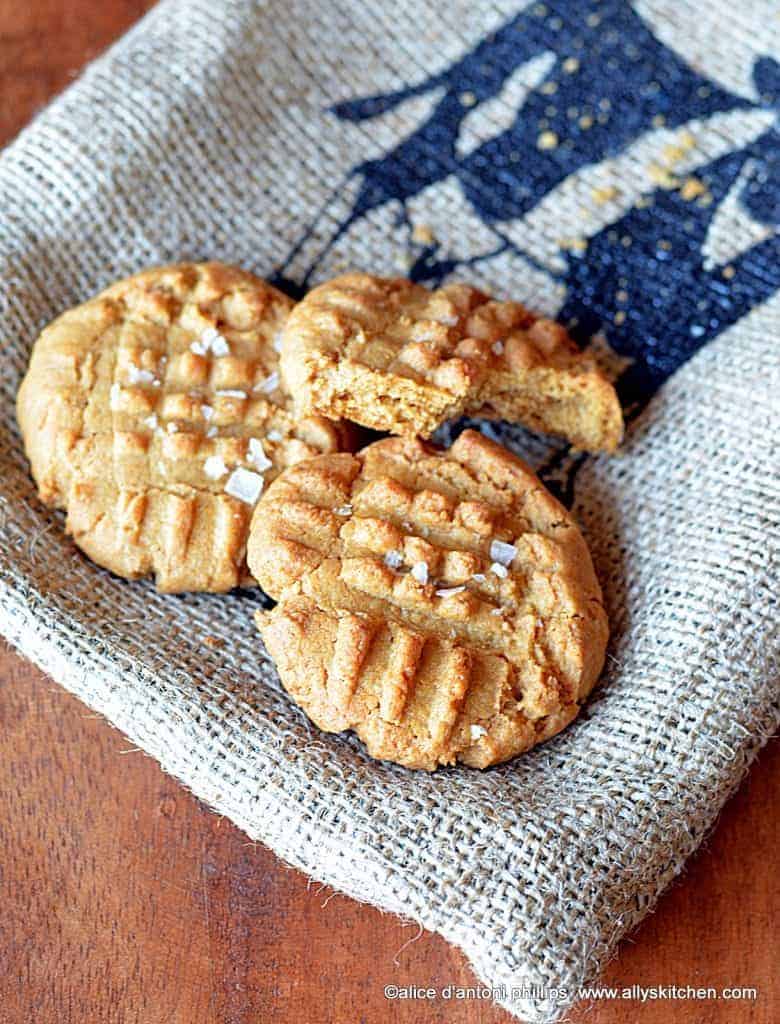 ©alice d'antoni phillips www.allyskitchen.com