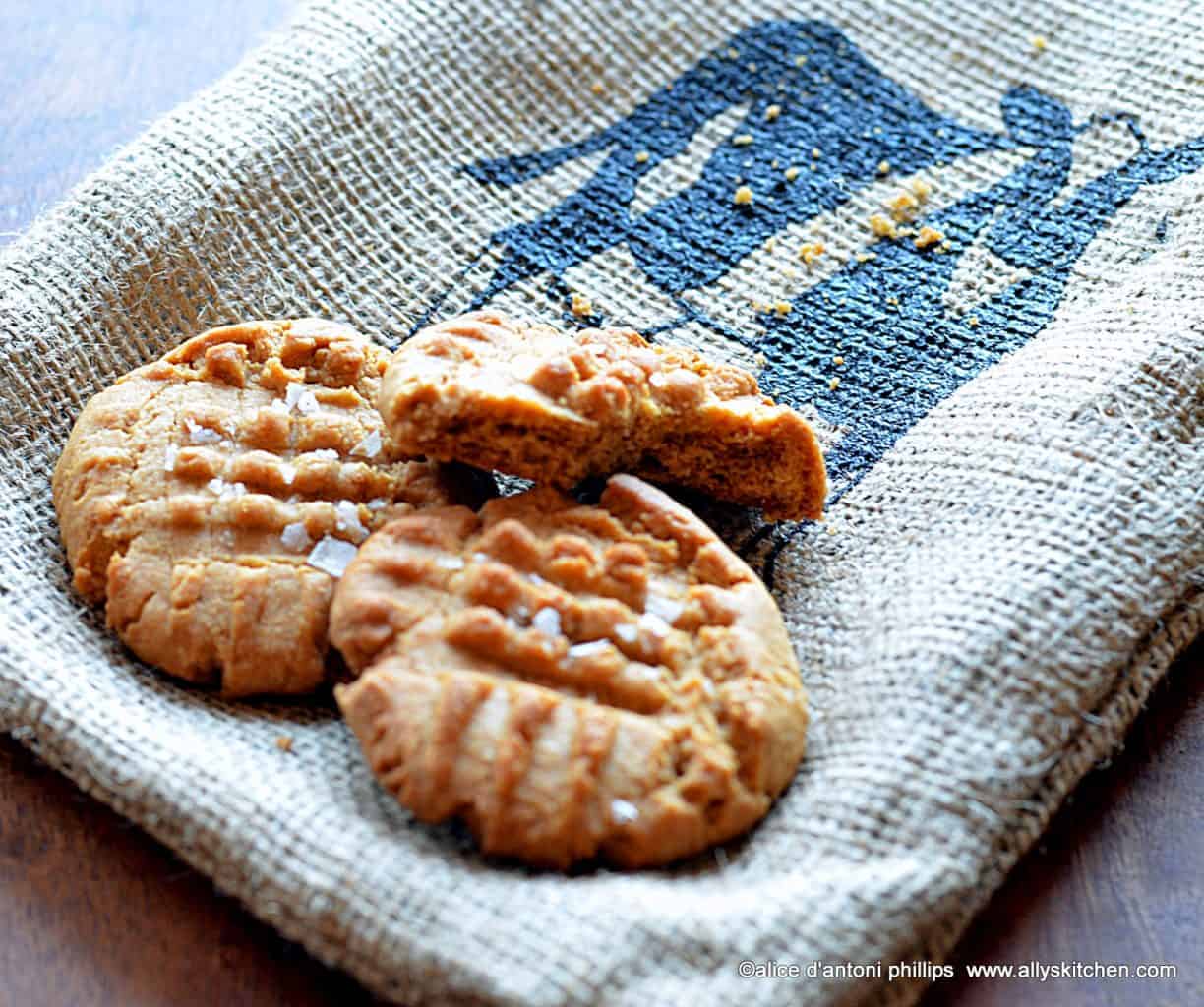 With just five ingredients, you'll create these tasty bites of sea salt love! Biscoff sea salt cookies. Yes! a change from peanut butter!
Biscoff Spread Recipes
Any recipe that's just 5 ingredients and gives you a finished product like this is a no brainer.
And, if you haven't checked out my stash of homemade cookies, well, you gotta see all the easy delicious recipes!
Recipes with Biscoff Spread
Since I fly Delta so much (and, yes, adore my loyalty perks), I love to have a cup of coffee enflight and nibble on their Biscoff cookies.
Biscoff Spread Cookies
Soooooooooo, since I had a jar of Biscoff, and most of all since I wanted something sweet and salty, I thought I'd replicate their cookies that are, yes, still free, and make them even betttahhh!
How to Use Biscoff Cookie Butter
I think the pop of sea salt flakes with the Biscoff really makes your palate wonder 'what just happened. I wasn't expecting that!
Biscoff Spread Cookies Recipe
And, isn't that what you love to do when you're eating. Embark upon side streets and find new places of interest, well, on your adventurous palate.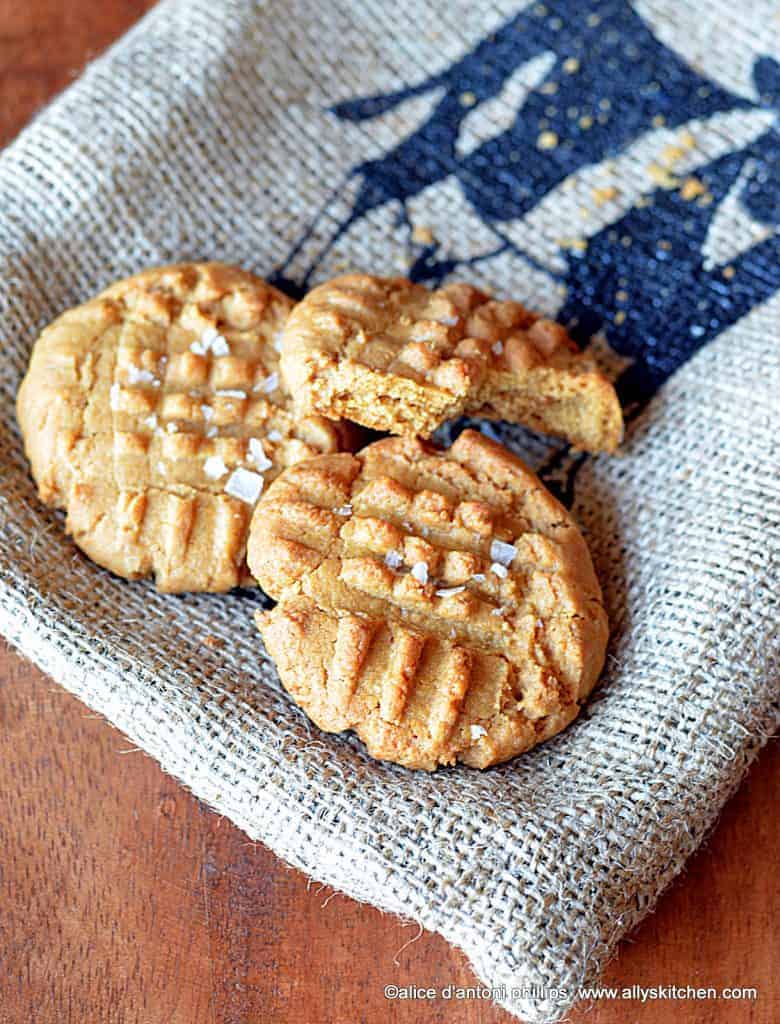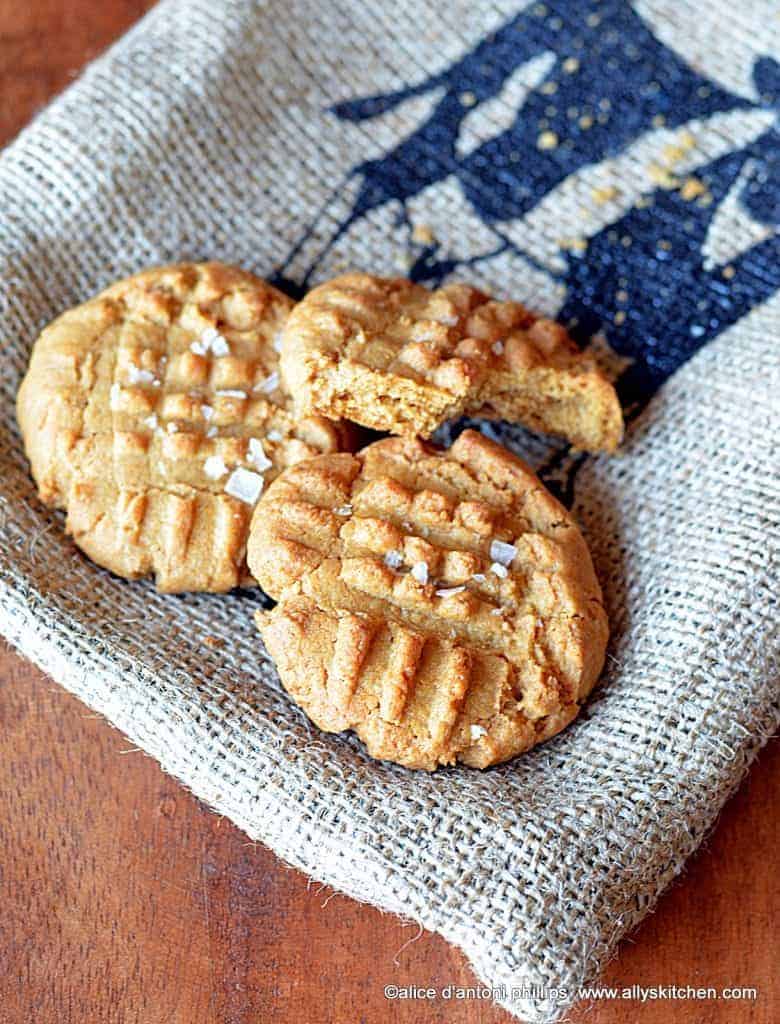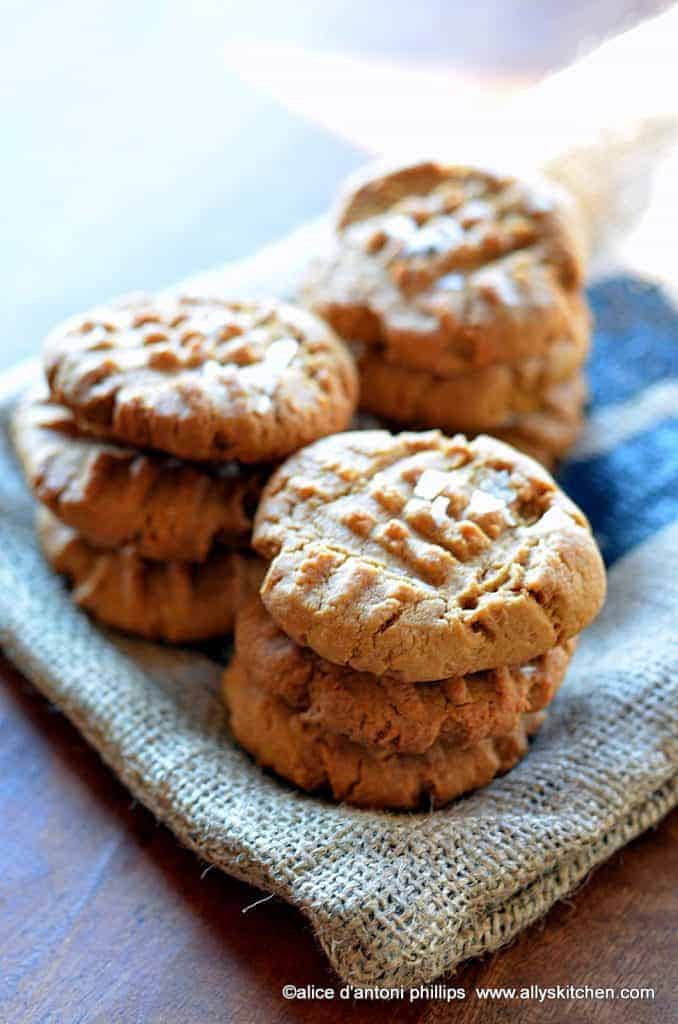 biscoff sea salt cookies
Ingredients
Preheat Oven to 350
1/3 cup self-rising flour, sifted
1 tsp baking powder
1 cup biscoff spread
1 egg, beaten
½ tsp. Sea Salt finishing flakes
Instructions
In a mixing bowl, combine the sifted flour, baking powder and biscoff spread and blend into a crumbly mixture.
Add the egg and blend into a thick, play dough like mixture. Pinch off about a teaspoon plus and roll into individual balls. Place on a parchment paper lined cookie sheet. Use a fork to gently press down each ball. Sprinkle on a few crushed sea salt flakes.
Take the fork and gently press in the opposite direction making a criss cross pattern.
Bake in a preheated 350 oven for about 9-11 minutes. Remove and let cool. Watch them disappear!