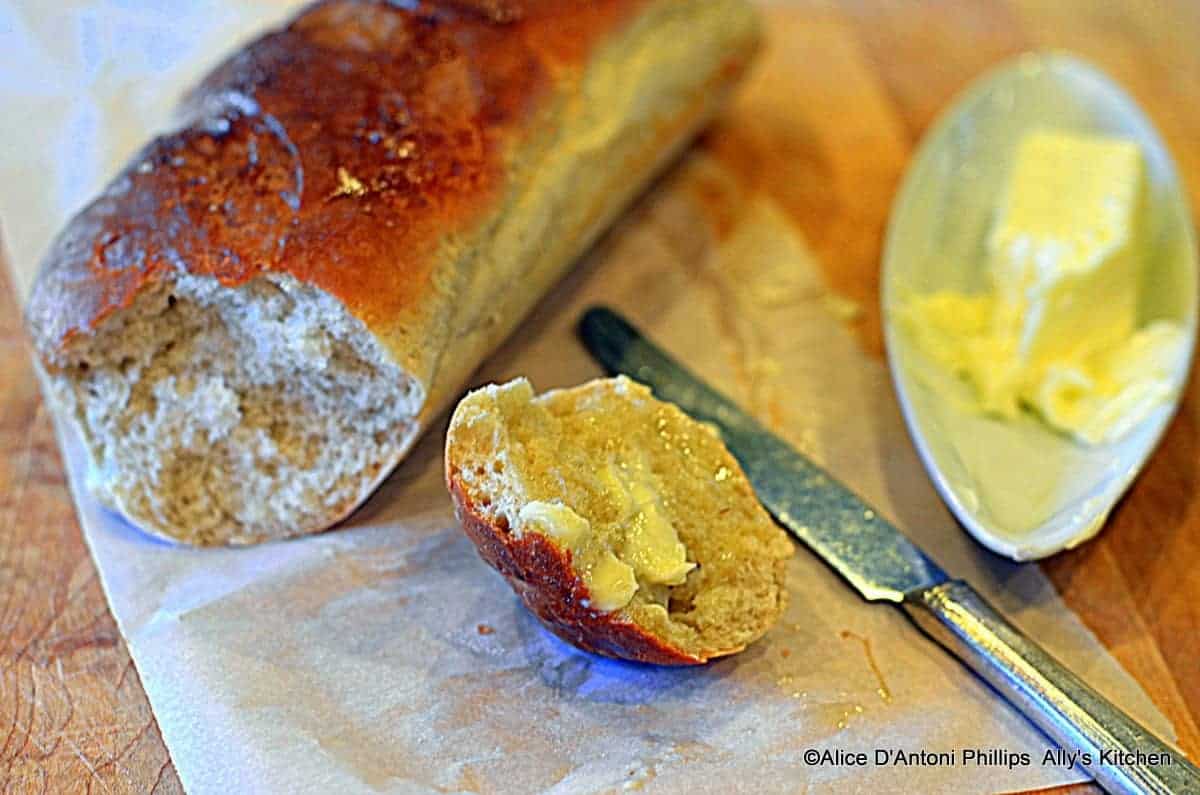 When Ben usually eats something I've made, he'll say, 'This is the best thing I've ever eaten!'  Well, I'm like Ben on this one~~this is the best bread I've every made!  Moist, tender, dense, yet light, a heavenly yeasteee aroma cooking and pull apart fluffy and soft!  It reminded me totally of my Grandma Cook's yeast bread and rolls she used to make weekly faithfully~~when I'd walk to her house as a kid, I could smell that aroma from a block away.
Then I'd see the golden brown tops of the rolls lathered and slathered with melting butter, and my heart would skip a beat!  Be sure to look at the picture gallery of me making the bread…I mean for the first time in a long time, I had someone else taking pictures!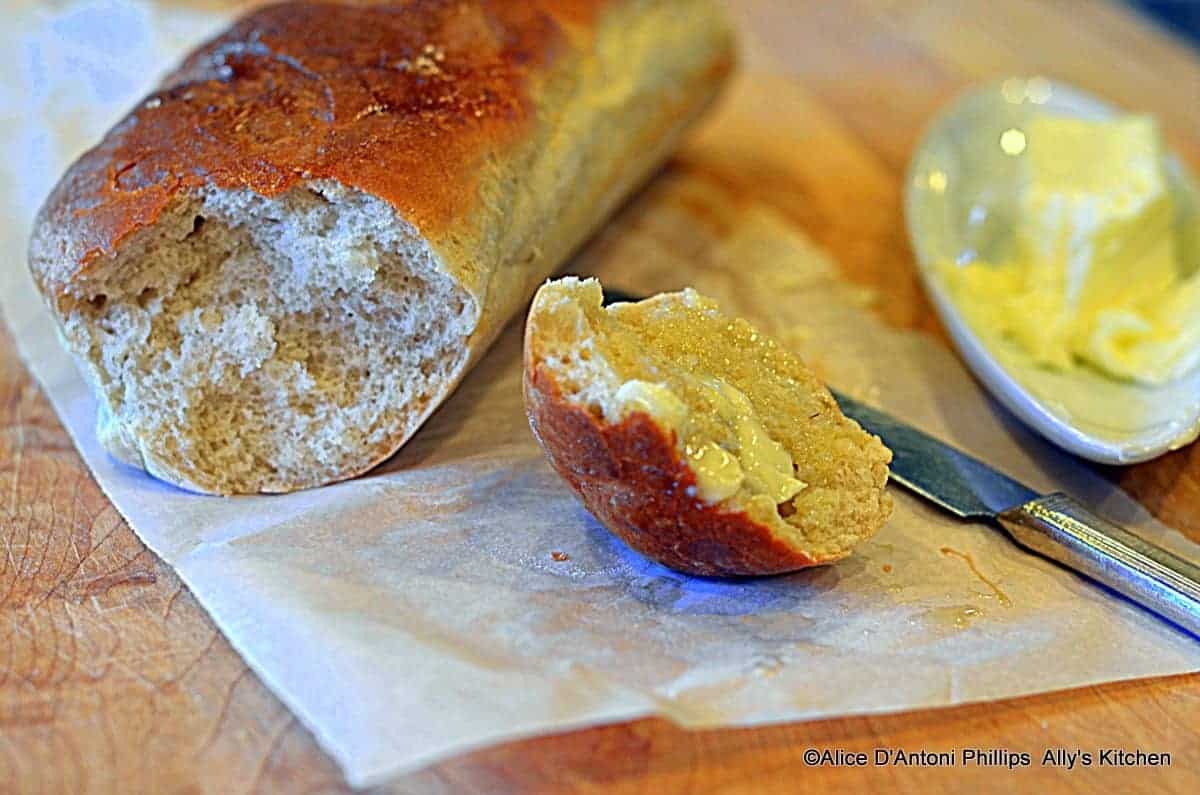 Makes: 2 loaves
Preheat oven to 400
What you need:
2 packages dry yeast
5 ½ cup all-purpose flour (divided)
1 tsp sea salt
2 cups water 110-120 degrees (divided)
1 egg white for wash on dough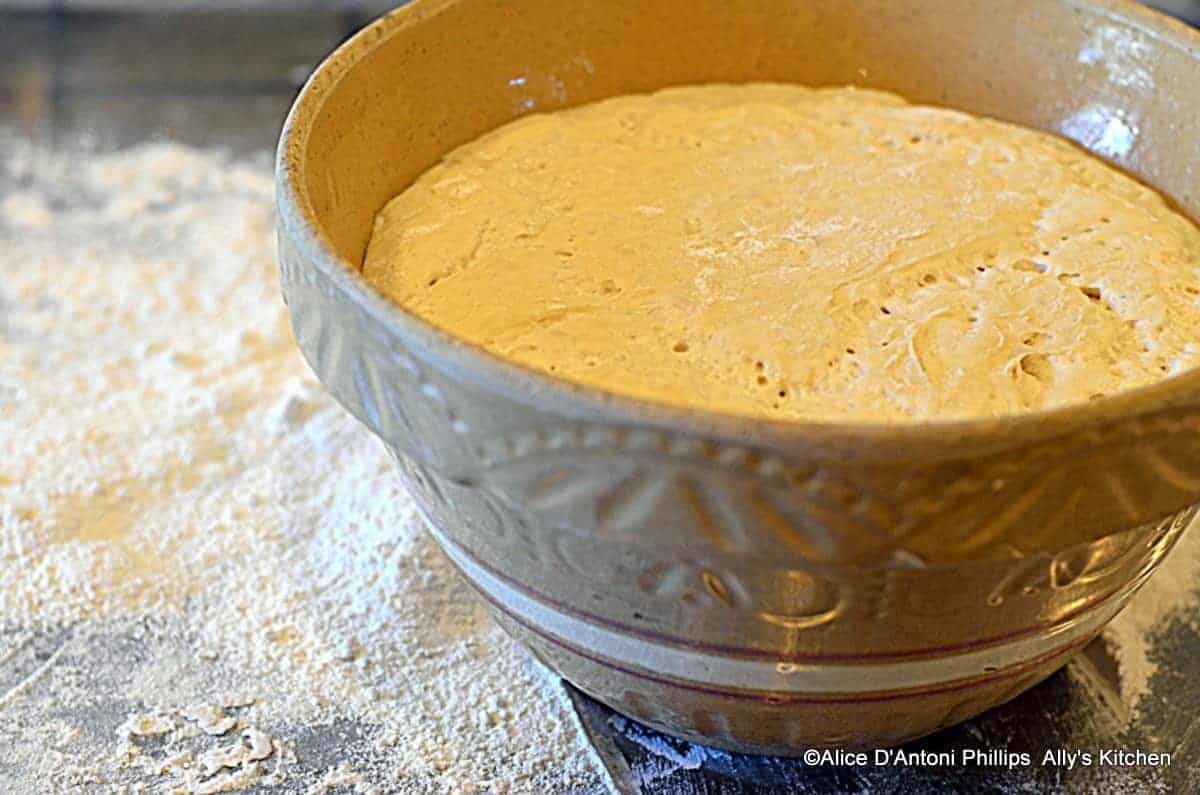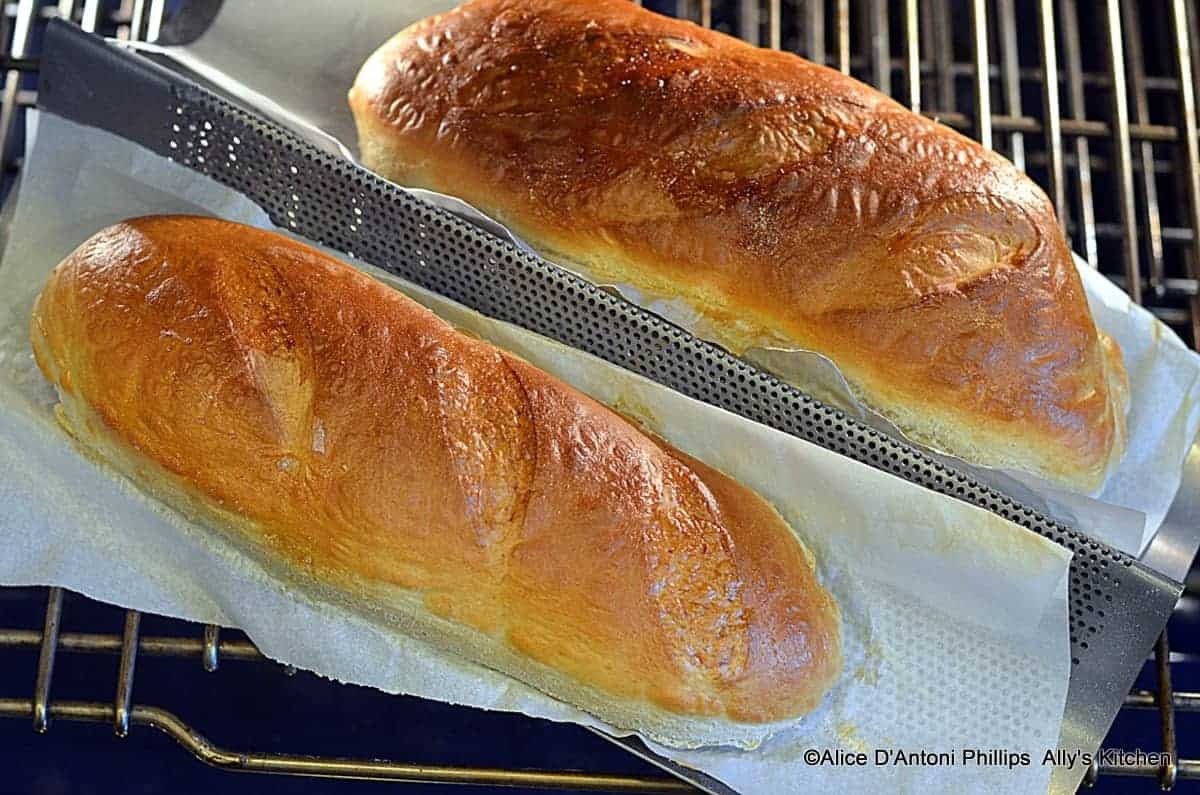 What you do:
Put the 2 packages of yeast in a room temperature large mixing bowl.  Add ½ cup of the warm water (about 110-120 degrees)  and whisk dissolving the  yeast.  Let it sit for about 15 minutes.  Add the remaining water to the yeast and gently whisk  together.
Sift 4 cups of sifted flour and salt into a second mixing bowl.  Pour half of the flour into the wet mixture and blend well.  Add the remaining flour and blend well.  Put the remaining flour on a clean surface.  Dump out the dough and knead for about 5 minutes.  (Note:  leave the flour on this surface because you will knead a second time) Coat a clean large bowl with cooking spray.
Form the dough into a large ball, put in the bowl, cover with a clean dish towel  and place in a draft free area and let the dough rise until about double in size (an hour or more).  (Note:  I put mine in a cold oven.  Turn on the light and let it rise. )
After the dough has raised, dump onto the flour surface and knead another 5-7 minutes.  Shape into desired bread loaves, make slits (about ½" deep) on top with a sharp knife, cover and let it raise again for about 30 minutes.
Brush the tops/sides of the bread with an egg white (optional) for a shiny finish.  Bake in a pre-heated 400 oven about 45-55minutes.   (Note:  Cover the top with foil if it's getting too brown.)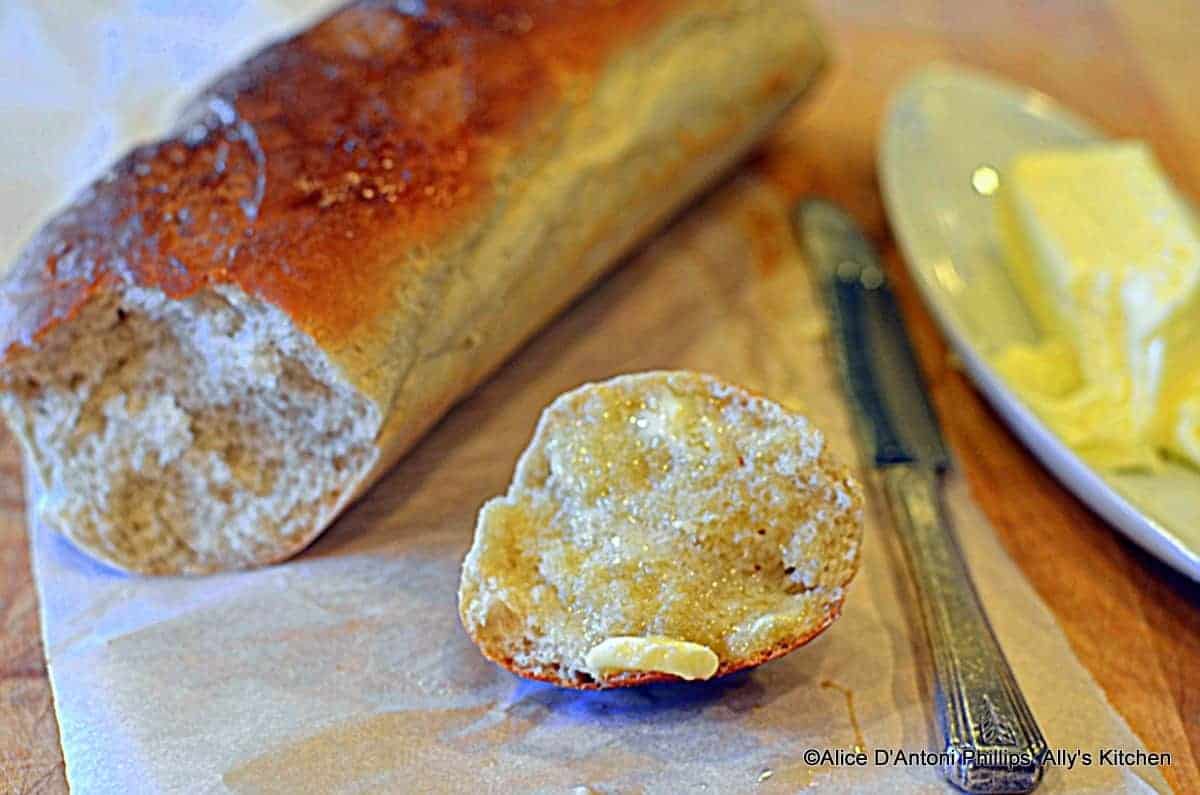 Watch the bread-making in Ally's Kitchen~~
[nggallery id=26]
©Alice D'Antoni Phillips  Ally's Kitchen