Skirt steak~~prized more for it's flavor than it's tenderness. To get that tenderness, it takes some low slow cooking, and what's better than a slow cooker. Now don't confuse skirt steak with flank steak~~while they have similarities, an adjacent cut, they are different.
This slow cooked Cuban (koooo~bun) skirt steak has fabulous flavors that come together to make a meat that is fork-tender and melts in your mouth. The 'gravy' or broth is perfect for sopping with a rustic dense bread, and whether you put it on a soft bun like a BBQ or eat it as a meat entree, you're gonna shed tears when the last morsels are eaten! ~~peace & here's to the koooo-bun flavors~ ally xoxo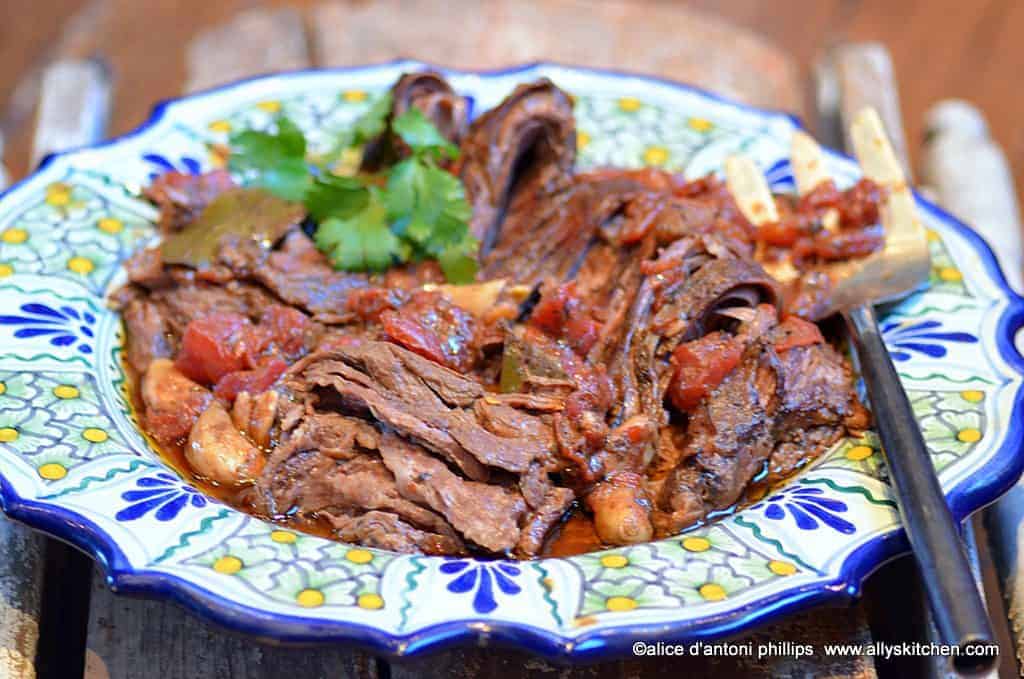 Serves: 6
What you need:
2 ½ lbs. skirt steak (can substitute flank steak)
¼ cup olive oil
2 tsp. ground cumin
2 tsp. tarragon
2 tsp. sea salt
1 tsp. coriander
1 tsp. oregano
1 tsp. red chili flakes
1 (14 ½ oz.) can diced tomatoes
1 garlic bulb, whole pieces cleaning off the outer parts
3 bay leaves
1 ½ cups water (divided)
2 beef cubes (I used Knorrs.)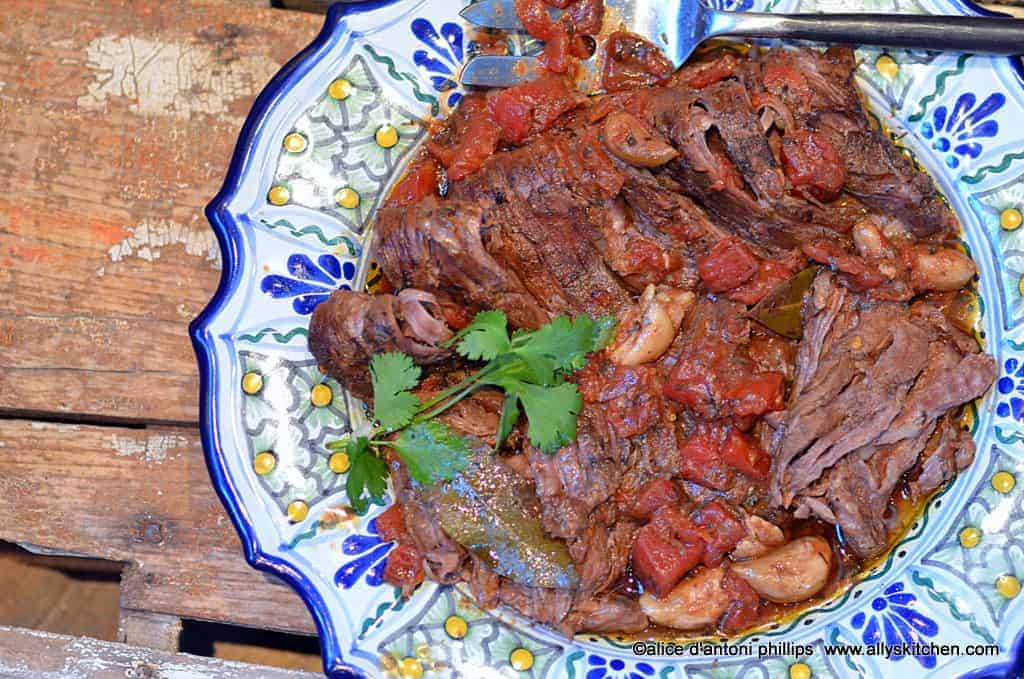 What you do:
Turn the slow cooker to high. Lay the skirt steak in the slow cooker. In a small bowl combine the olive oil, cumin, tarragon, salt, coriander, oregano, red chili flakes and blend together. Drizzle over the meat.
Add the tomatoes and garlic pieces on top the meat. Rinse the can with ½ cup water and pour around the meat along with the other cup of water. Add the beef cubes.
Cook on high for 5-6 hours. The meat will be fork pull-apart tender!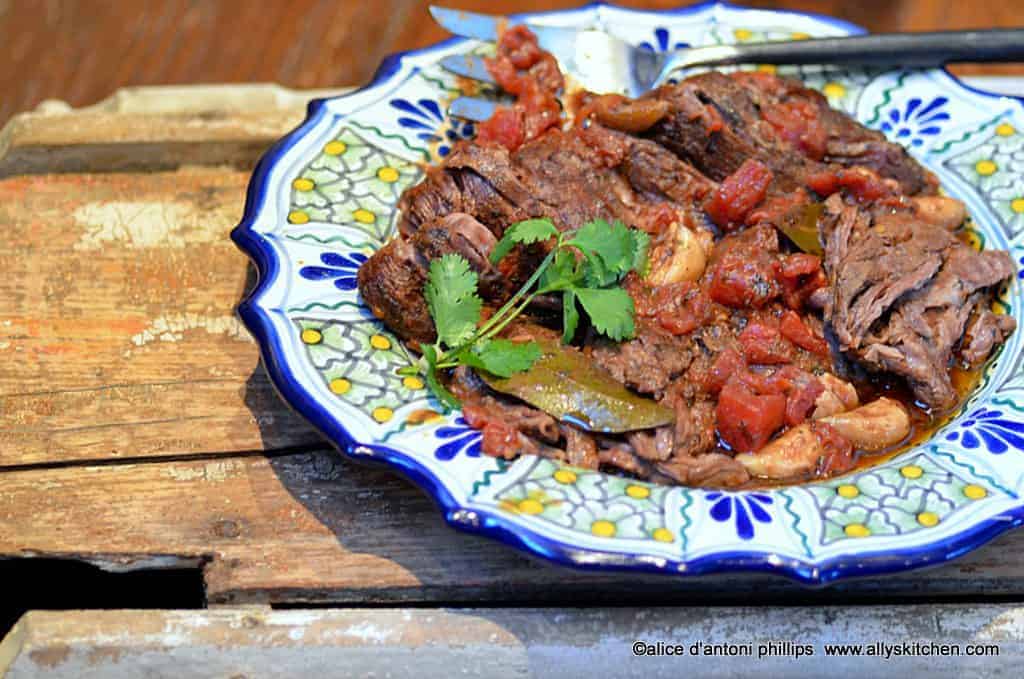 ©alice d'antoni phillips www.allyskitchen.com