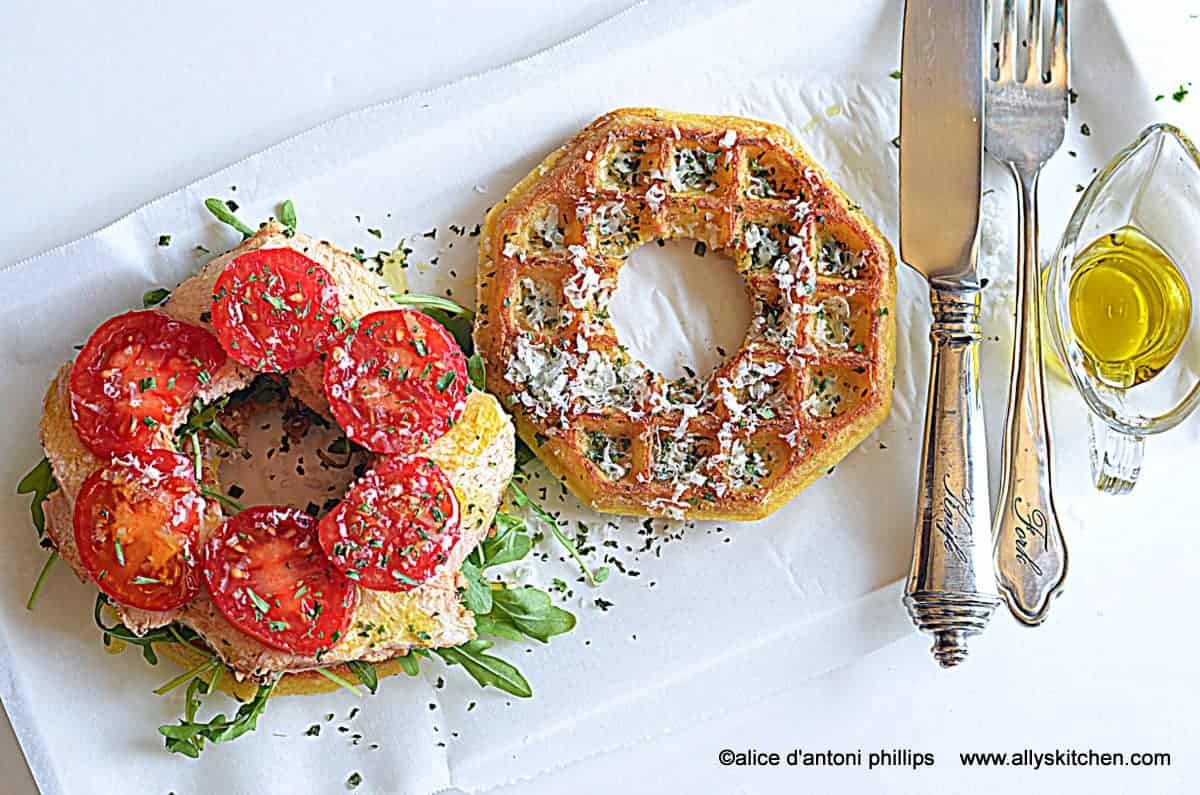 So how did this cutie get born?  A contest!  Yes, it's the EGGO contest, and the stakes are well worth getting my brain cells swirling with ideas!   From sweet to savory, breakfast, lunch, dinner, desserts sweets~~there are so many things you can do with EGGOS!
This EGGO Chicken Ciambella is really fabulous, easy, quick fun sandwich! In Italian 'ciambella' means donut, so I decided to take a fluffy large waffle and cut the center out making a 'donut' sandwich.  And, who says waffles are just for breakfast…my boho version of 'chicken n' waffles'!  xoxox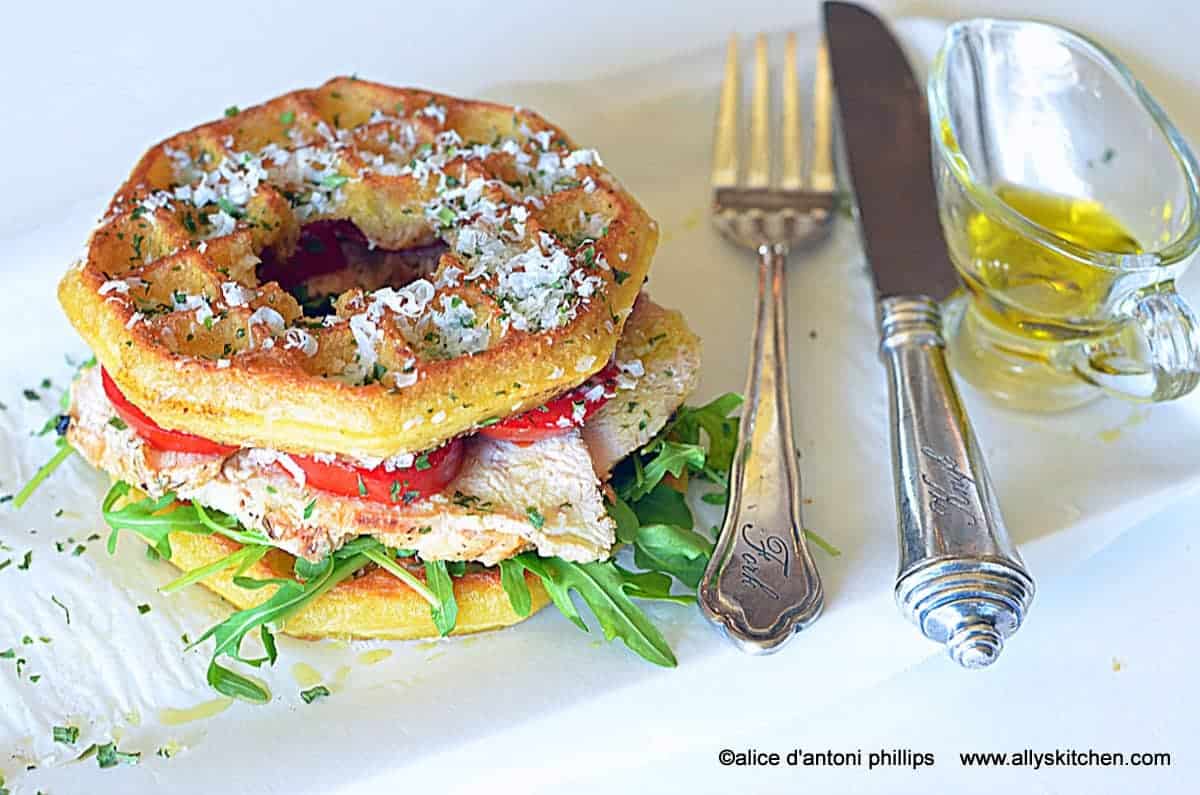 Makes:  1 Sandwich
What you need:
2 EGGO Thick & Fluffy Waffles (thawed)
2 tbl butter
1 tsp Italian seasoning (divided)
4 tbl grated parmesan cheese (divided)
1/3 cup loosely packed arugula
4 ounces thinly sliced deli rotisserie chicken breast
2 Campari tomatoes sliced thinly roundwise
½ tsp sea salt
4 tbl extra virgin olive oil (divided)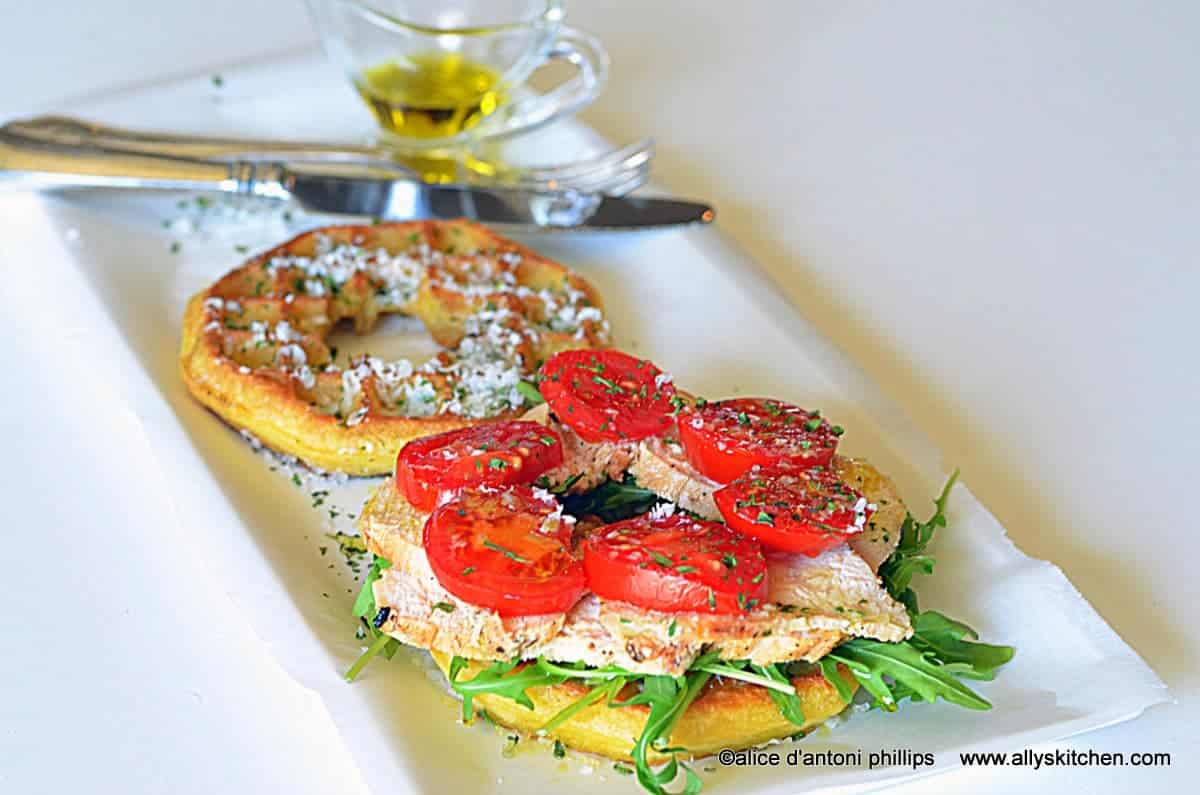 What you do:
Cut a donut hole (about 1 ½" diameter) and remove from the center of each waffle (I used the top of a squeeze bottle.).
In a heavy non-stick or cast iron skillet over medium heat, melt the butter and place the waffles in.  Grill on one side to golden brown then flip to the other side and grill.
Remove and dust one side of each waffle with the Italian seasoning and half of the grated Parmesan cheese.
On the bottom waffle place the arugula and drizzle with half the olive oil.  Add the chicken breast slices all around, then place the Campari tomatoes on top and sprinkle with sea salt.  Drizzle with the remaining olive oil.
Place the top grilled waffle on top to complete the chicken 'ciambella', which in Italian means 'donut'!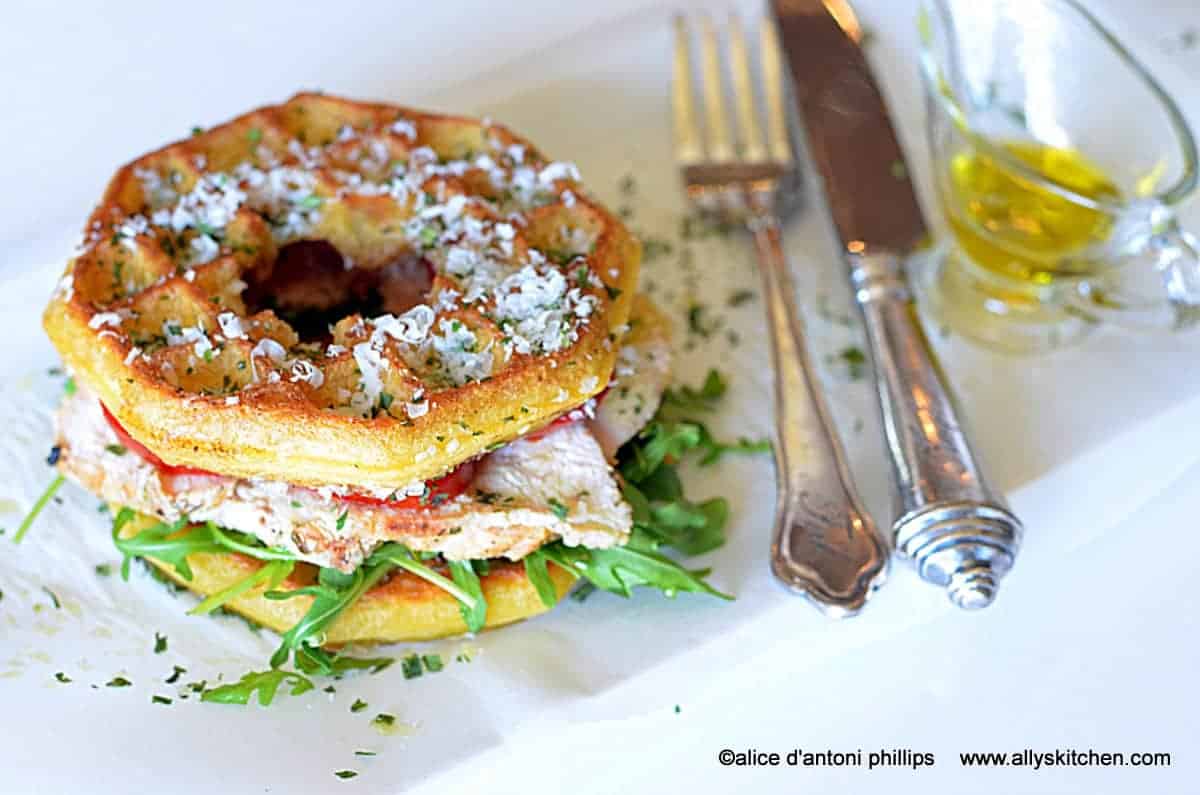 ©alice d'antoni phillips   www.allyskitchen.com