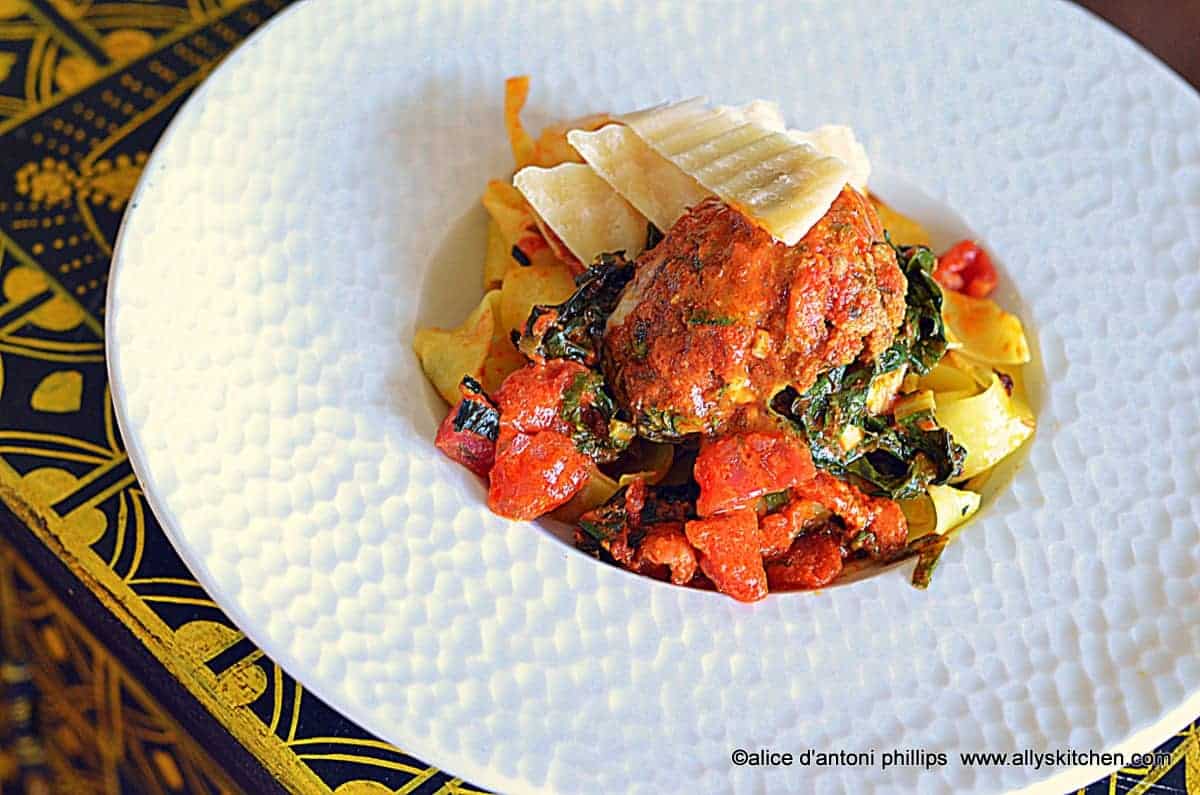 Before you bake these kale meatball wraps, you'll think you're looking at a dish of lovely flowers!  Rather than roll the meat mixture entirely in the leaves, I wanted created a more artistic looking dish to serve and present~~after the leaves cook, the wilting and color changes made me think of flowers going from full bloom in the Spring or Summer to the changes seen in the Fall. May seem silly, but when I'm cooking it's more of a dance of artistry and beauty that only makes the taste more boholicious!
So feast your eyes upon the colors and the textures then let the aroma of the flavors waft through, and you'll probably be salivating, maybe drooling, as you scoop a flower of love onto your pasta!  Remember food is an adventure of all the senses not just something to fill your belly~~make your adventures in eating memorable.  xoxo ~~peace & nameste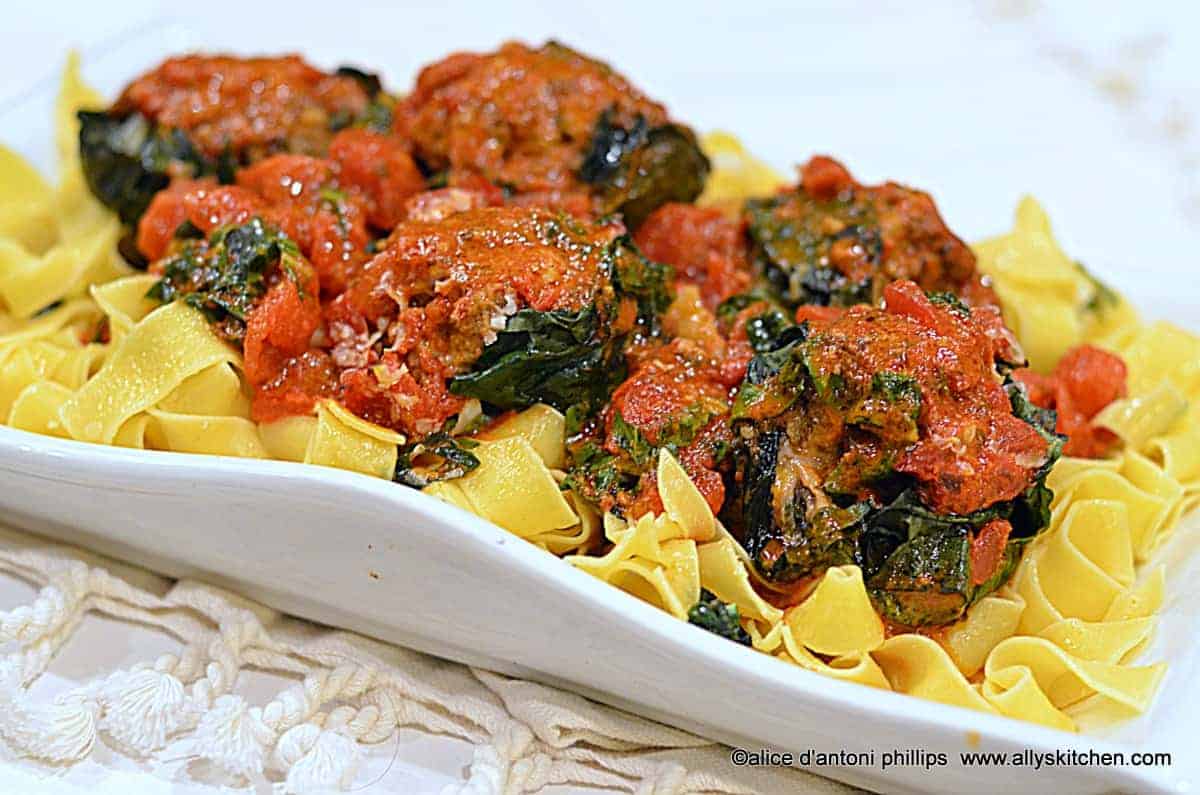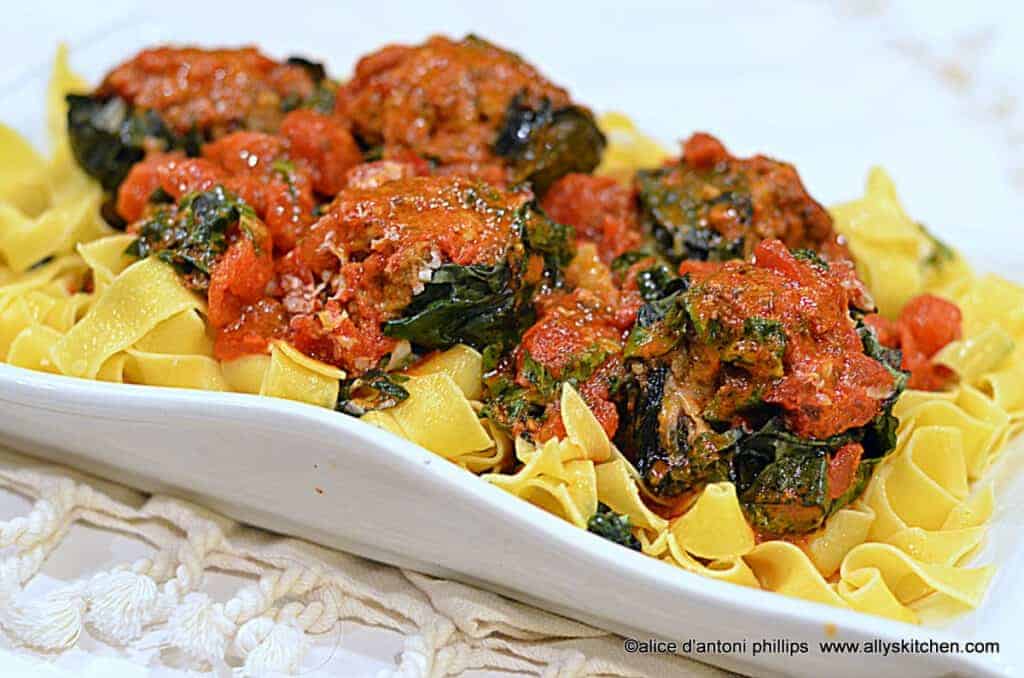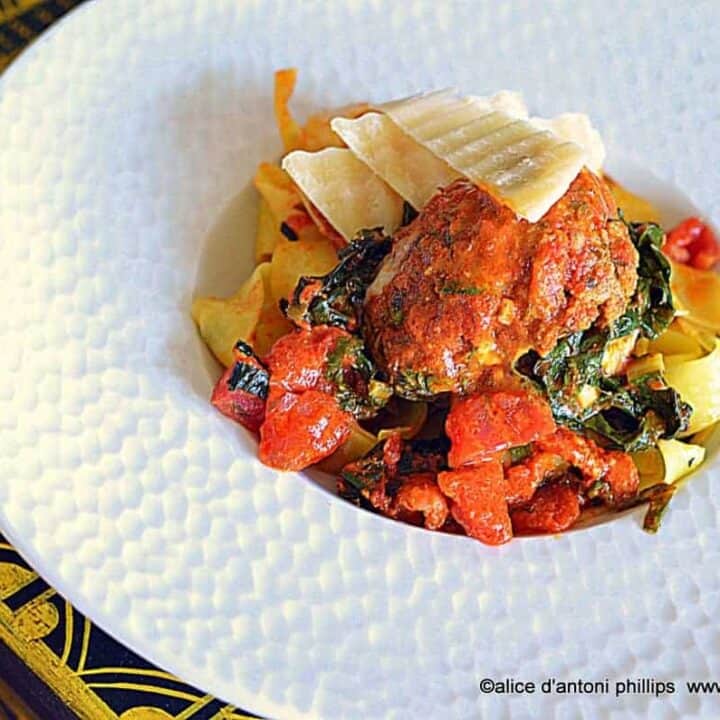 kale meatball wraps
Ingredients
Preheat Oven to 375
1 lb, ground beef (or whatever you prefer~~lamb, veal, combo)
1 Tbl. Jamaican Jerk seasoning mix
1 tsp sea salt
1/2 tsp. red chili flakes
1/2 tsp. coarse ground pepper
1/4 cup  basil pesto (store bought)
1/4 cup Greek plain yogurt (can substitute sour cream)
1 beaten egg
12-15  large kale leaves (washed and dried and stems removed)
1/2 cup grated Parmesan reggiano plus more for garnish/serving
1/2 cup Italian bread crumbs
1 can diced Italian tomatoes
2 cups pasta sauce (store bought~~good brand~~marinara or your choice)
1 box pasta (your choice)~~I used papparedelle.
1/4 cup extra virgin olive oil
1/3 cup chopped fresh basil
Instructions
In a large mixing bowl, combine the meat, JJ seasoning, salt, chili flakes, pepper, basil pesto, yogurt, egg and bread crumbs and blend well with hands. Divided into 8 equal size dollops.
In another mixing bowl, combine the tomatoes, pasta sauce and blend. Pour half of it in an 8x8 baking dish (also can use a cast iron skillet).
Take one kale leaf at a time. Put a dollop of the meat mixture in the center. Tuck and form the kale leaf around the meat leaving the top exposed~~it will kind of be like a flower peeking out from the leaves. Place in the baking dish. Repeat with all of the meat mixture. If there is leftover kale leaves, roll and slice into thin slivers and tuck into the baking dish.
Top the kale/meat rolls with the Parmesan regianno and remaining tomato sauce. Cover tightly with a lid or doubled foil. Bake in a preheated 375 oven about 35-40 minutes. Remove and let rest about 15 minutes.
While kale/meat rolls are baking, prepare pasta according to package directions. Drain and put in a bowl, add the olive oil and fresh basil and toss.