the mountain hippie grilled cheese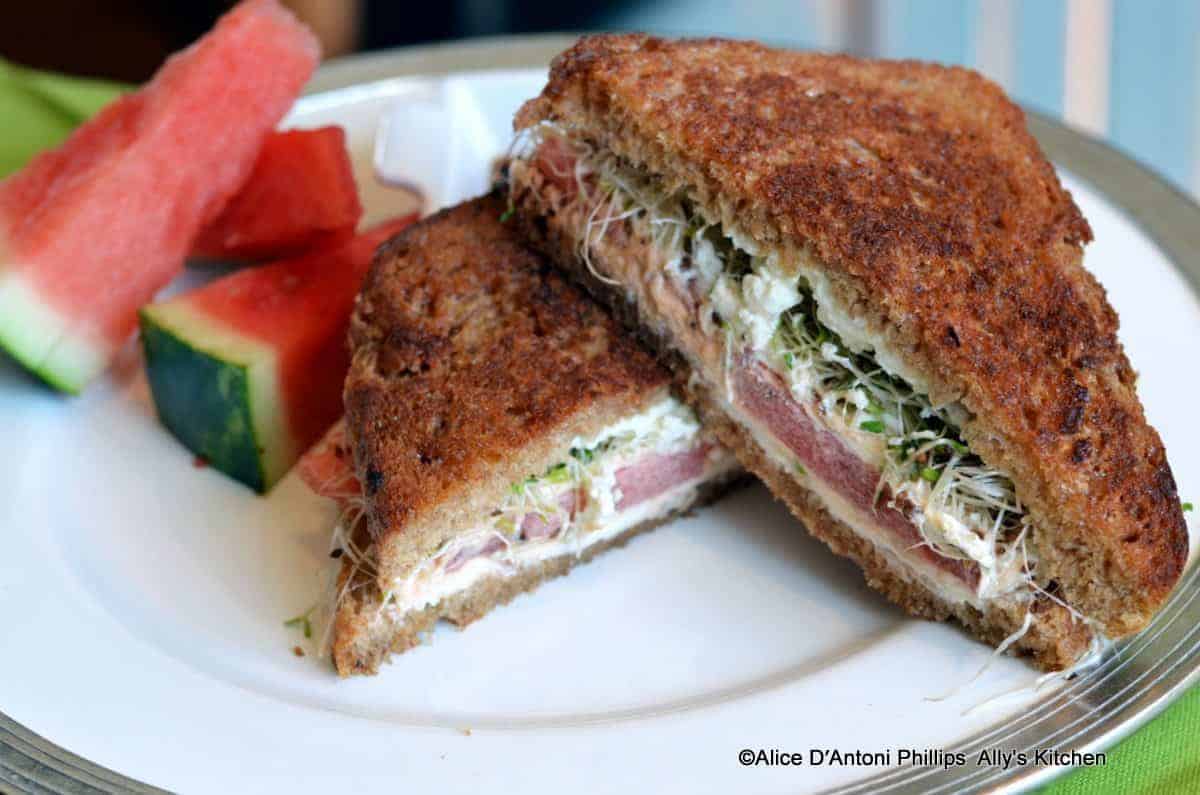 How my mind works with creating recipes~~take me back to my love-child days of the 1960s and early 1970s, and you'll find Ally, the hippie! These memories are fuel for this creation. My mind's been churning, for days unconsciously and even during my RPM sleeping, with ideas for a new grilled cheese sandwich~~one that is vegetarian, one that uses a different cheese than cheddar, provolone, pepper jack, etc. (you know the traditional cheeses typically found on grilled cheese sandwiches), and one that would let me use that baby seedless watermelon that's sitting on my kitchen counter.
Since I didn't have any lettuce, but I needed something 'green' on the sandwich, I figured my broccoli sprouts, definitely organic and healthy and hippie-induced, would be more perfect for this sandwich than regular lettuce leaves. Serve with some extra balsamic for dipping! My taste-testers gave this not only two thumbs up but ***big fist bumps***!!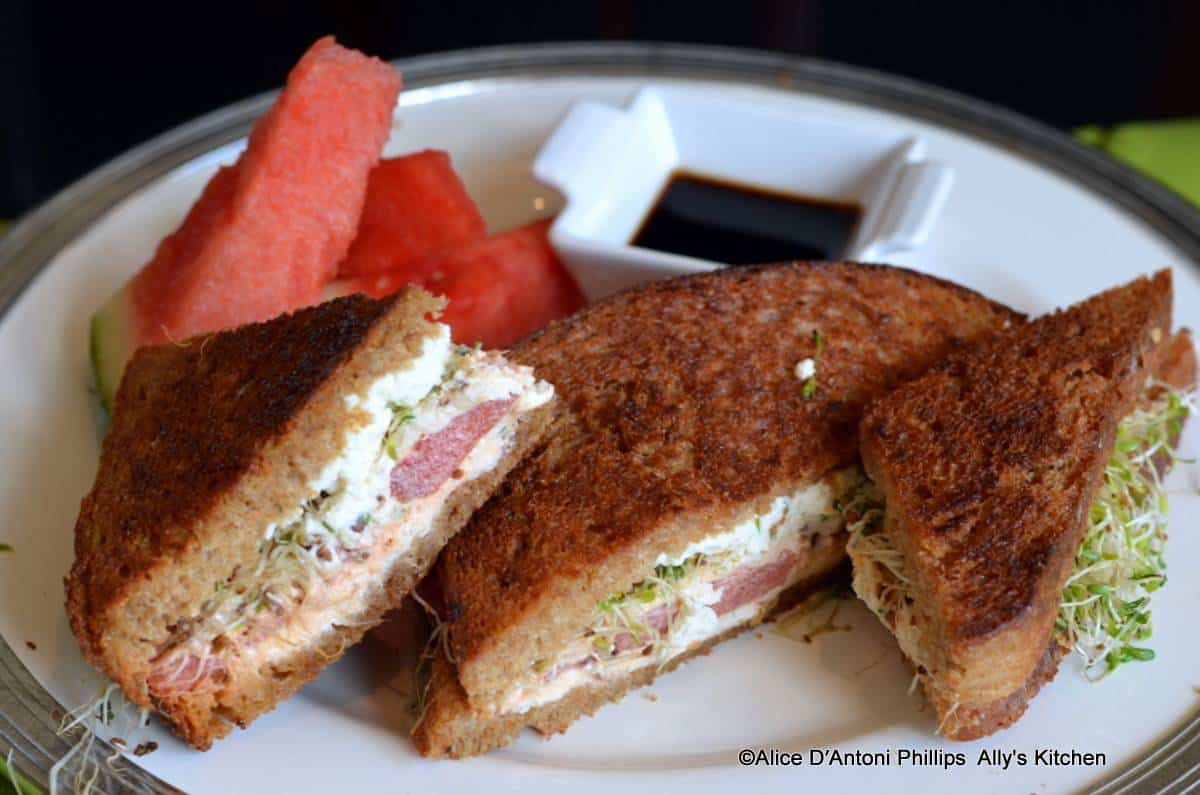 Makes: One big sammich!
What you need:
2 thick slices whole wheat bread
3 tbl soft salted butter
1 slice seedless watermelon—about 1/2" thick, rind removed—cut about the size of the bread
1 tbl balsamic vinegar
4 tbl crumbled goat cheese
½ cup broccoli sprouts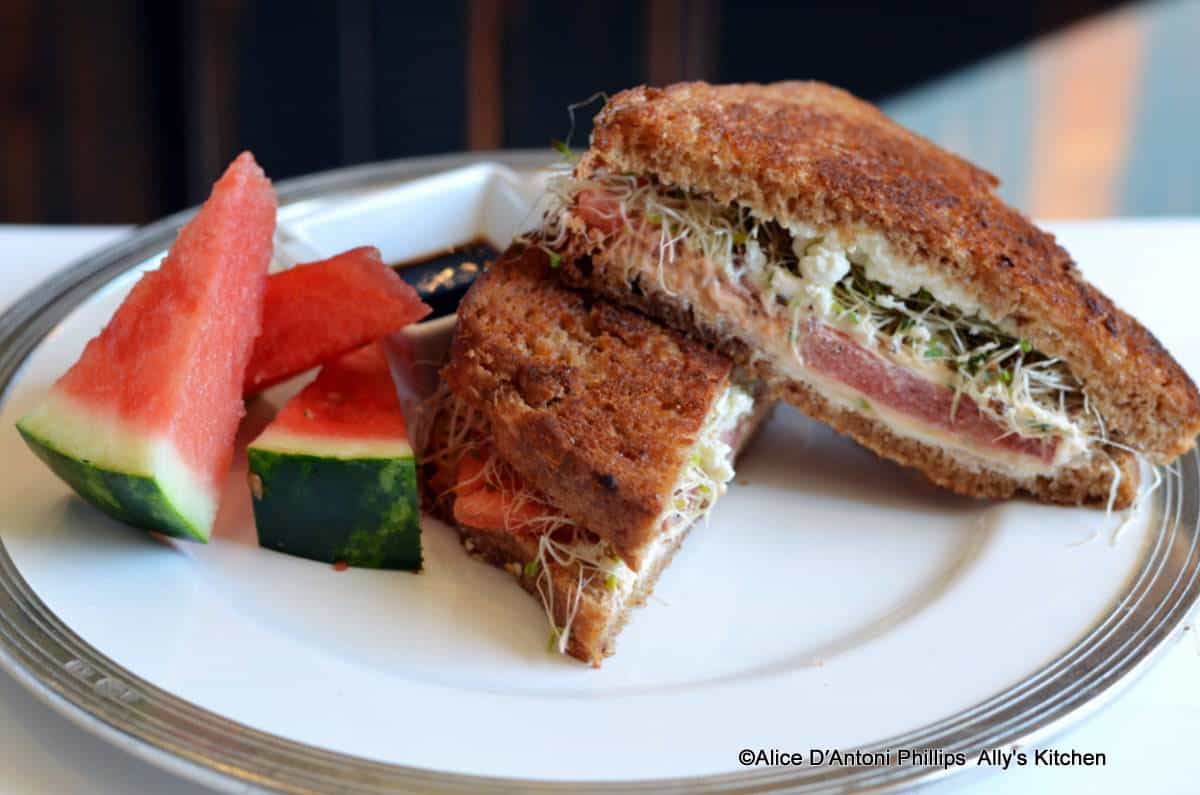 What you do:
Slather butter on one side of each slice of bread. Put the watermelon slice on a doubled paper towel and pat out the excess moisture. Drizzle balsamic vinegar on the watermelon.
Heat a non-stick skillet on medium. Place one slice of bread, buttered side down, in the skillet. Sprinkle on about 2 tbl of goat cheese. Place the watermelon on the cheese. Sprinkle the remaining goat cheese on top the watermelon slice. Top with the other slice of bread (buttered side up).
Grill about 3 minutes on first side or until golden brown. Carefully flip and grill the other side about 3 minutes or until golden brown.
Remove and gently pull away the top slice and add the broccoli sprouts. Replace bread, slice and serve!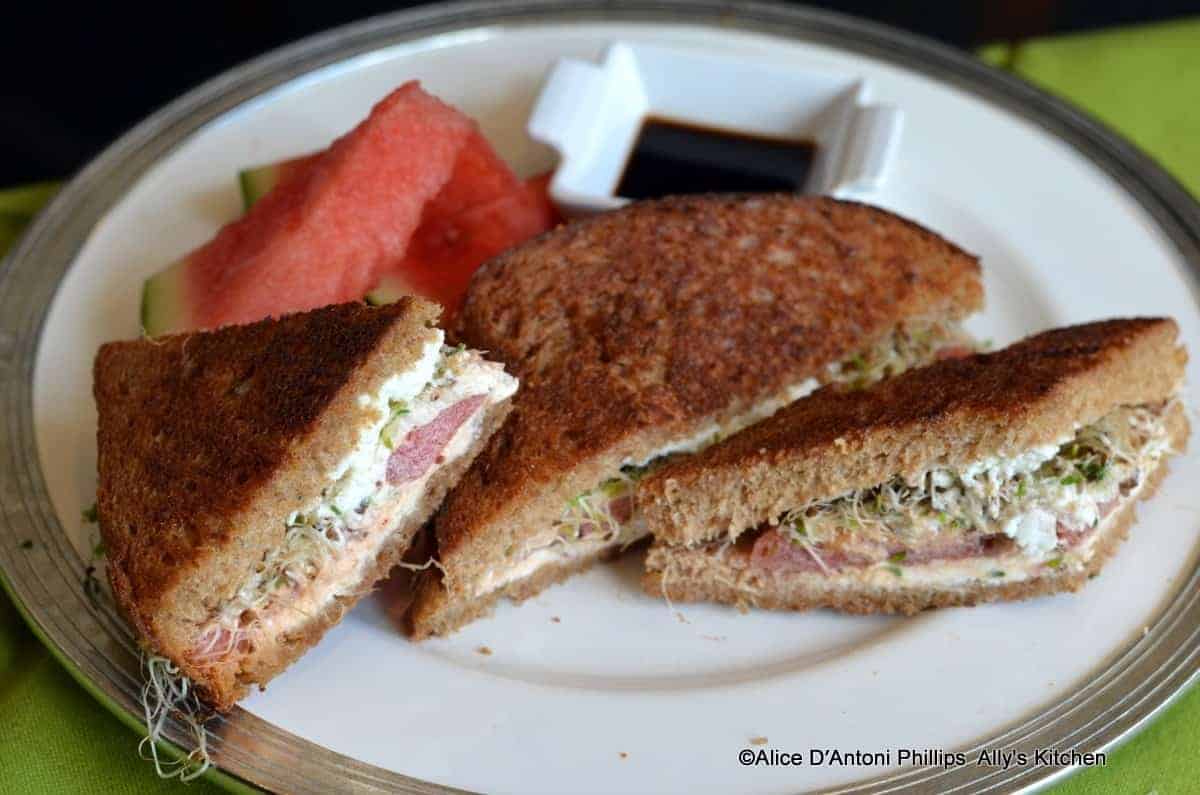 ©Alice D'Antoni Phillips www.allyskitchen.com