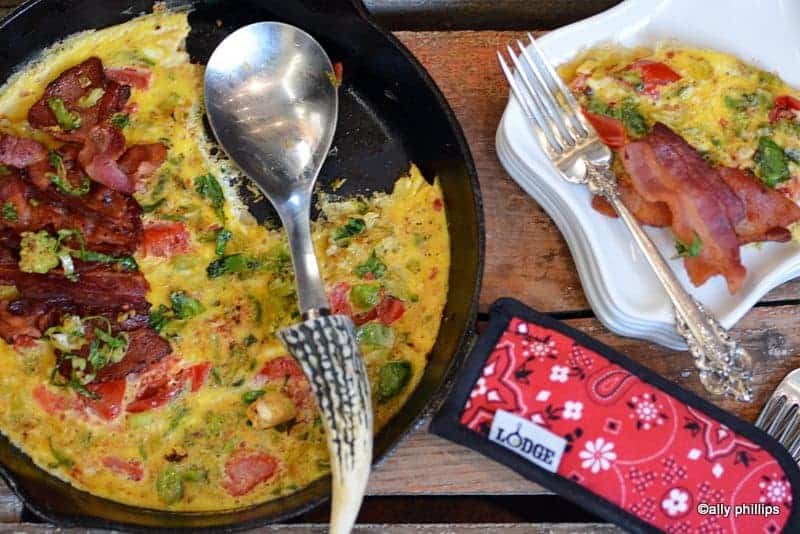 No doubt about it, I love eggs! And, I'm always looking for new ways to prepare eggs for breakfast! So look no further because you'll love this recipe!
Sprouts n' Eggs
The only drawback to this dish is cleaning the skillet. Well, if you use a cast-iron skillet as I did. And, trust me, mine is pretty well-seasoned and has decades of use. But, it's worth all the scrubbing because cast iron is the way to go.
Skillet Baked Eggs
Everyone is used to boiling and frying eggs in a variety of ways, but have you tried baking them? Intrigued by the idea? If so, be sure to check the recipe and repeat it at home. Baked Eggs Skillet is a delicious low-carb breakfast that's perfect any time of year.
Brussels sprouts and Eggs
This brussels sprouts hash and eggs is a great light lunch or side dish. Brussels sprouts and Eggs can be enjoyed for lunch, dinner, or served as an appetizer. Try this simple, but so bright, beautiful, and healthy dish!
Easy Egg Frittata Recipe
This dish is considered morning and is most often served for breakfast. Nothing beats a baked egg frittata. This tasty and protein-rich dish is chocked full of flavor, and it's also rather easy to make. It's a great dish to cook if you're planning a fun family lunch or a large gathering.
Vegetable Frittata
This Vegetable Frittata is quick and easy to make, is packed with flavor, and is perfect for enjoying any time of the day. Here's a perfect recipe for your healthy treat that is chili cumin roasted brussels sprouts, and honey ginger glazed brussels sprouts! OMG! Your guests are going to love these.
Healthy Frittata Recipes
This healthy frittata makes a super-quick, delicious brunch, or supper dish which also happens to be healthy too. It's a perfect recipe for meal prep. If you like simple, easy recipes for your main course, then you'll also want to try my favorite recipes such as mandarin mango chili lime chicken n' biscuits, brussels sprouts & eggs, and Italian chopped brussels sprouts.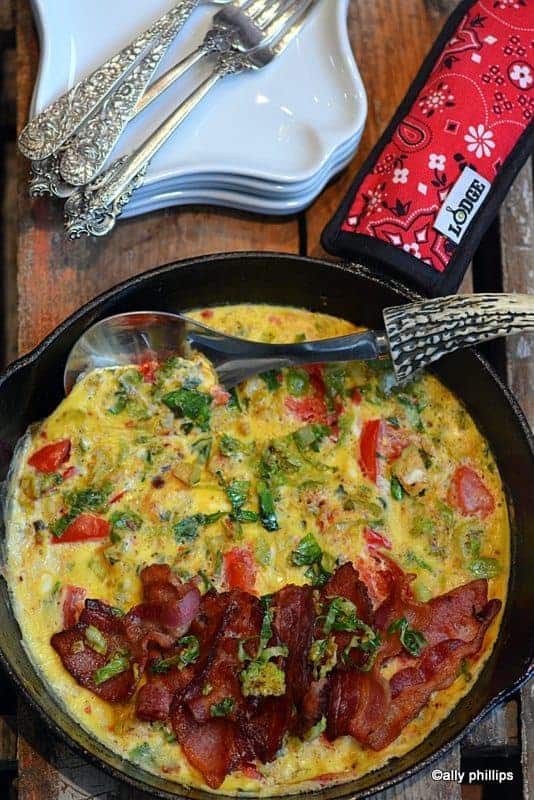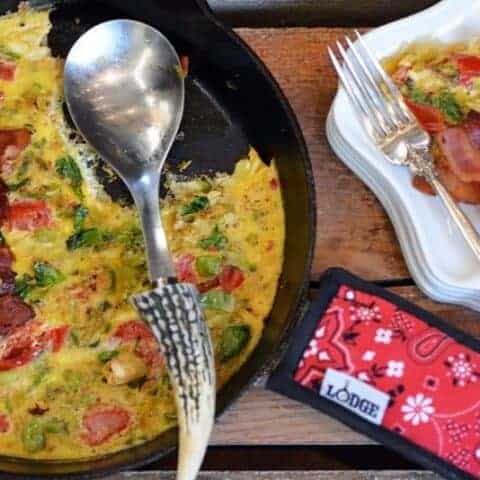 Spouts n' Eggs
No doubt about it, I love eggs! And, I'm always looking for new ways to prepare eggs for breakfast! So look no further because you'll love this recipe!
Ingredients
4 slices thick cut bacon, slices cut in half & fried, drippings reserved in skillet
4 eggs + 3 Tbl. water, mixed & blended in a small bowl
½ tsp. sea salt
½ tsp. coarse ground pepper
½ tsp. red chili flakes
1 ½ cups brussels sprouts, ends cut off & sliced/chopped
½ cup tomatoes, diced
Instructions
Using the skillet the bacon was fried in over medium heat, put the brusssels sprouts and saute 2-3 minutes. Add the tomatoes. Reduce heat to medium low.

Add the salt, pepper and chili flakes to the eggs and blend. Pour into the skillet. Cover with a lid and let the eggs steam/cook about 12-15 minutes reducing the heat to low with about 5 minutes remaining.

Place the bacon slices atop the eggs. Ready to scoop out servings!
Notes
Honestly, this is even wonderful at room temperature. And, because it's 'flat' kind of like a pizza, you can even put it between two slices of bread and have a sandwich! Don't forget the bacon!