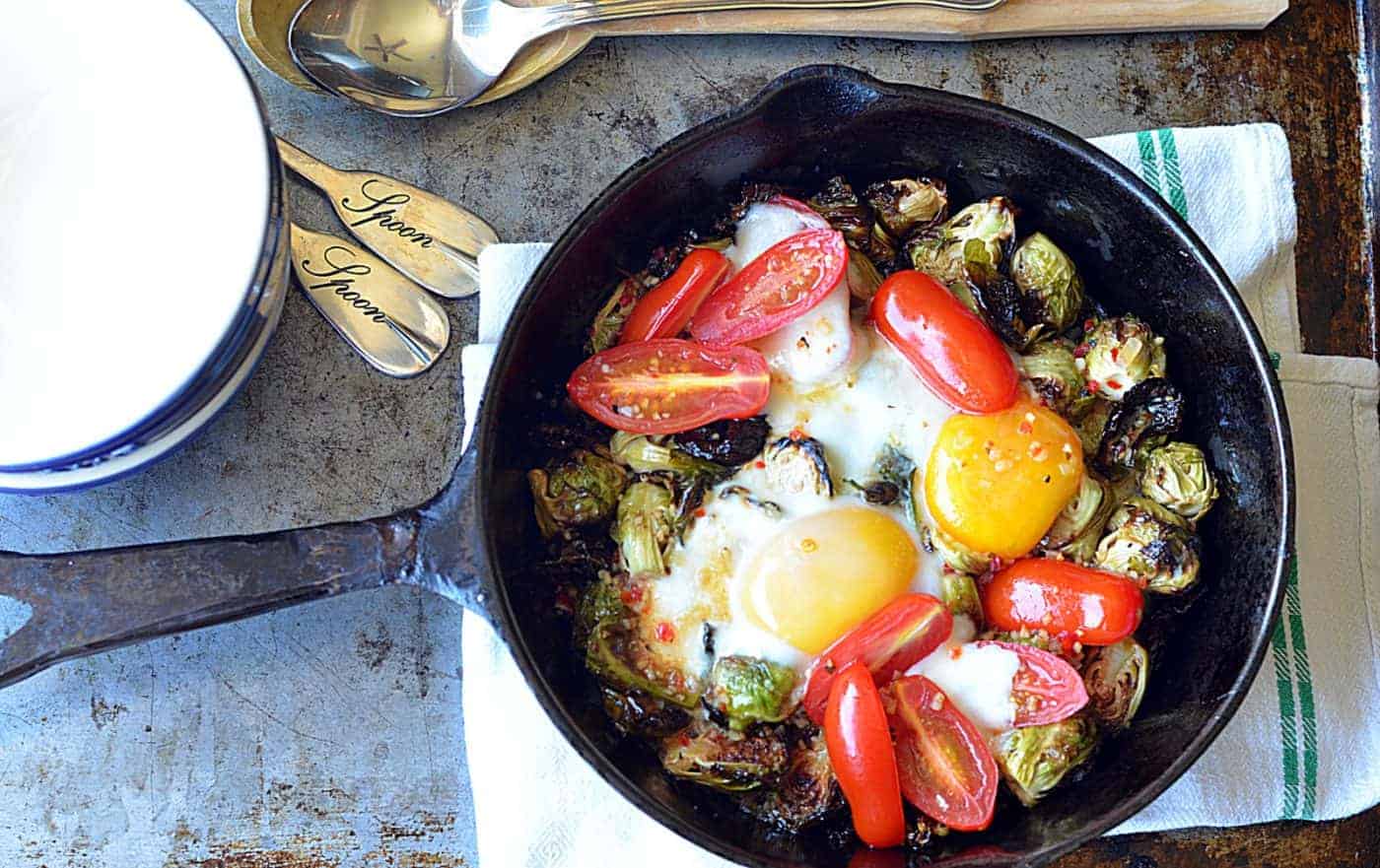 I believe that eggs are purt near close to a perfect food. I mean they're just so versatile and can be made into so many things. Nothing's better for me than soft-boiled eggs or sunnyside up eggs. Of course, I'll never turn down a plate of creamy scrambled eggs, a great frittata or omelette! And, let's remember the Croque Madame is near heavenly!
Serving food in a rustic fashion means having all the splatters, spills, smudges and runs that come naturally in cooking. So, serve this dish right from the skillet or scoop out on to individual plates~~oh oh, make sure those plates have been warmed…yes, a fine delicacy when eating and easy to do by just warming the plates for a few minutes in the oven at a low temperature.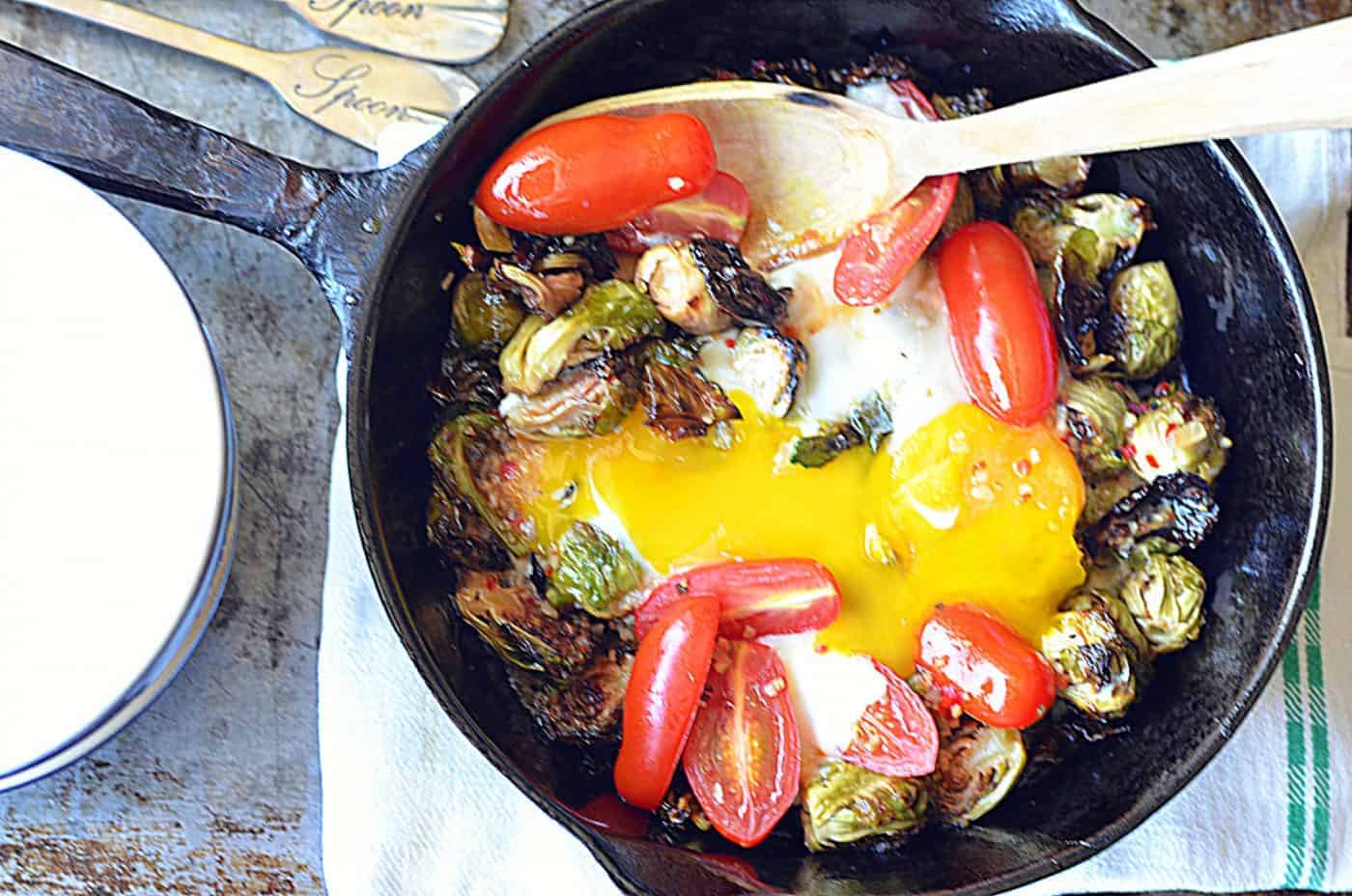 Serves: 2
Preheat oven to 425
What you need:
3 cups fresh brussel sprouts, ends cut off & sliced in halves lengthwise
2 Tbl. extra virgin olive oil
2 Tbl. Italian (or Greek) seasoning blend
1/2 tsp. sea salt
1/4 tsp. red chili flakes
12 cherry tomatoes, cut lengthwise in halves
2-4 eggs (your choice of how many per person)
1/4 cup balsamic vinaigrette dressing (good store brand)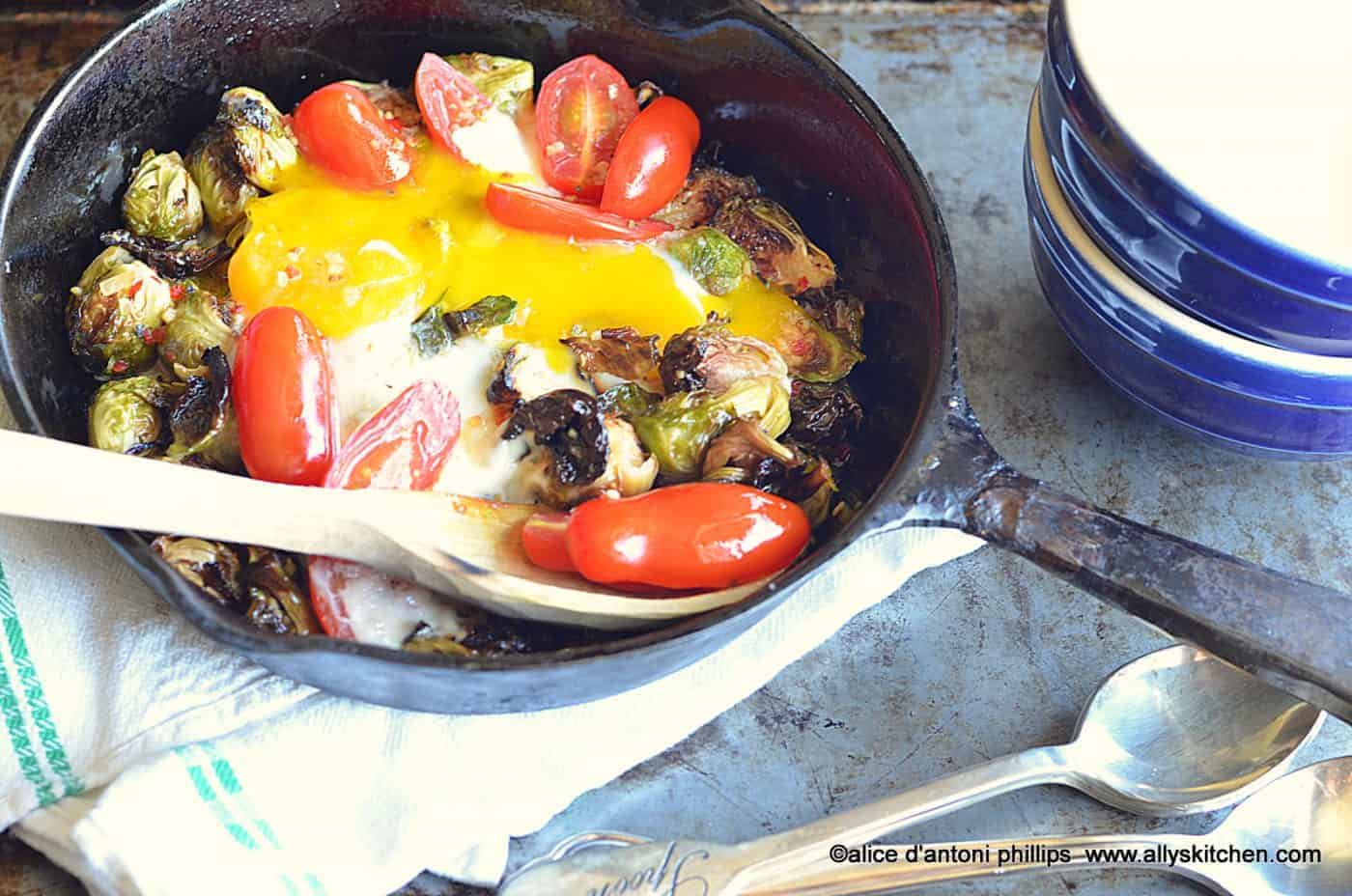 What you do:
Cover a cookie sheet with parchment paper. Put the Brussels sprouts on the cookie sheet, drizzle on the olive oil, sprinkle on seasoning blend, salt and chili flakes. Toss and blend the Brussels sprouts with your hands. Roast in a pre-heated 425 oven for 12-15 minutes. Remove and scrape into an 8-10″ cast iron skillet.
Place the skillet on the blaze over medium low heat. Add the tomatoes. Crack the eggs on top. Cover with a lid. Cook slowly steaming the eggs until the whites are done and the yolks are yellow (sunnyside up)~~if you prefer your eggs more well done, then cook a little longer.
Remove and serve immediately.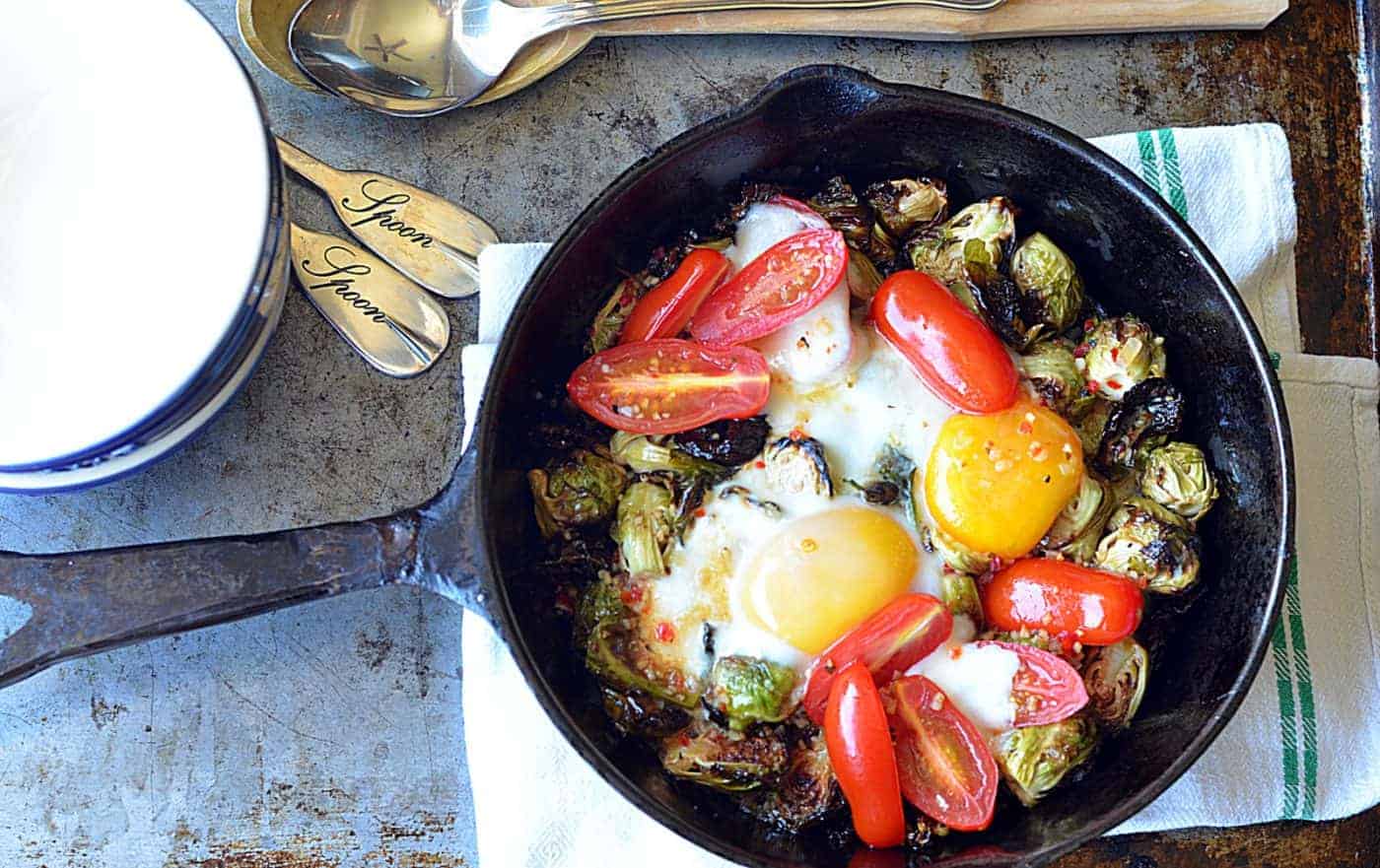 ©alice d'antoni phillips www.allyskitchen.com