refreshing basil watermelon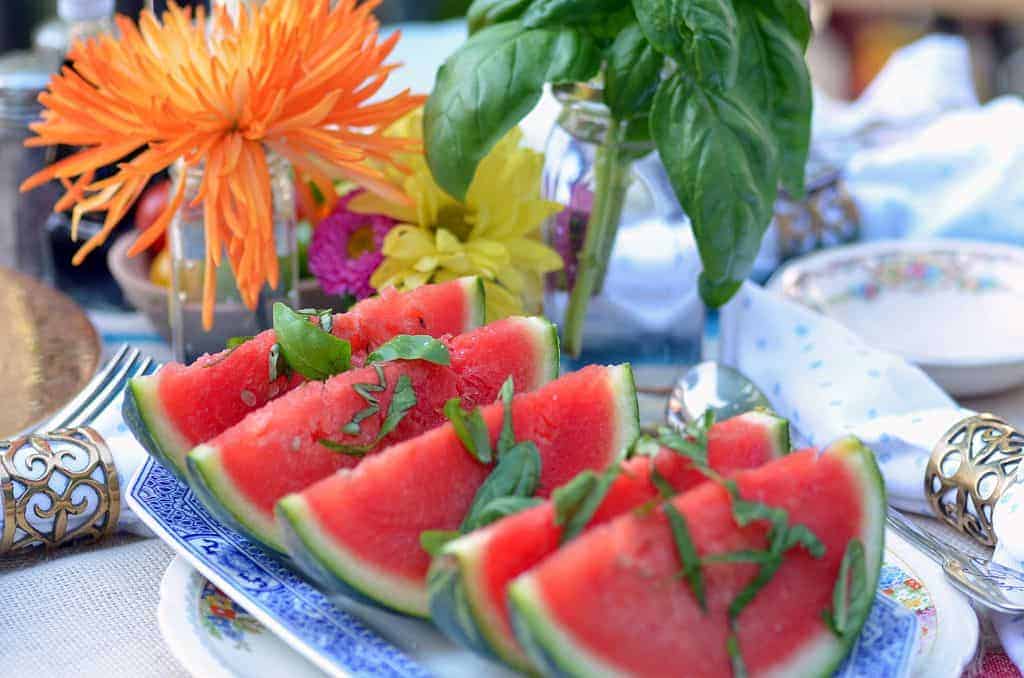 How could watermelon get any sweeter or better? Well, if you add some spritzer to it that's infused with basil, lemon and honey! This watermelon is like a major palate surprise…with hints of basil, lemon and then a grain or two of sea salt, and all the sweetness of Mother's Nature's glory emerges!
For a hot sultry summer day, this refreshing basil watermelon will put a shiver down your spine, and you'll forget all about the heat!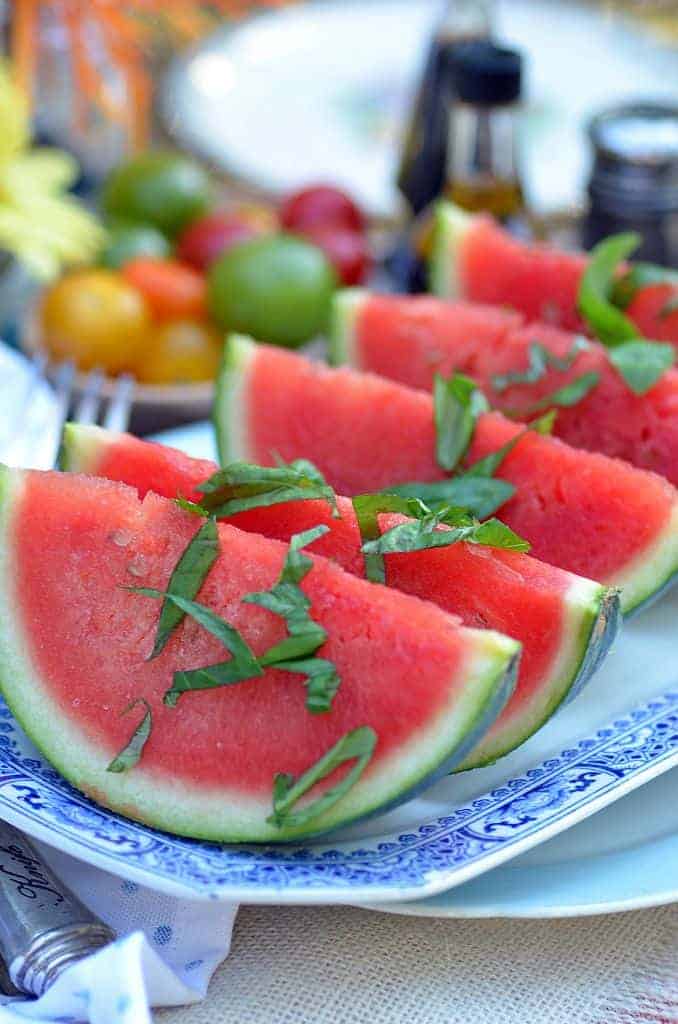 Serves: 2-4
What you need:
1 small seedless watermelon
1/2 cup fresh basil, roughly chopped (divided)
1 tsp. fresh lemon juice
1 Tsp. honey
1/2 cup water
1/2 tsp. sea salt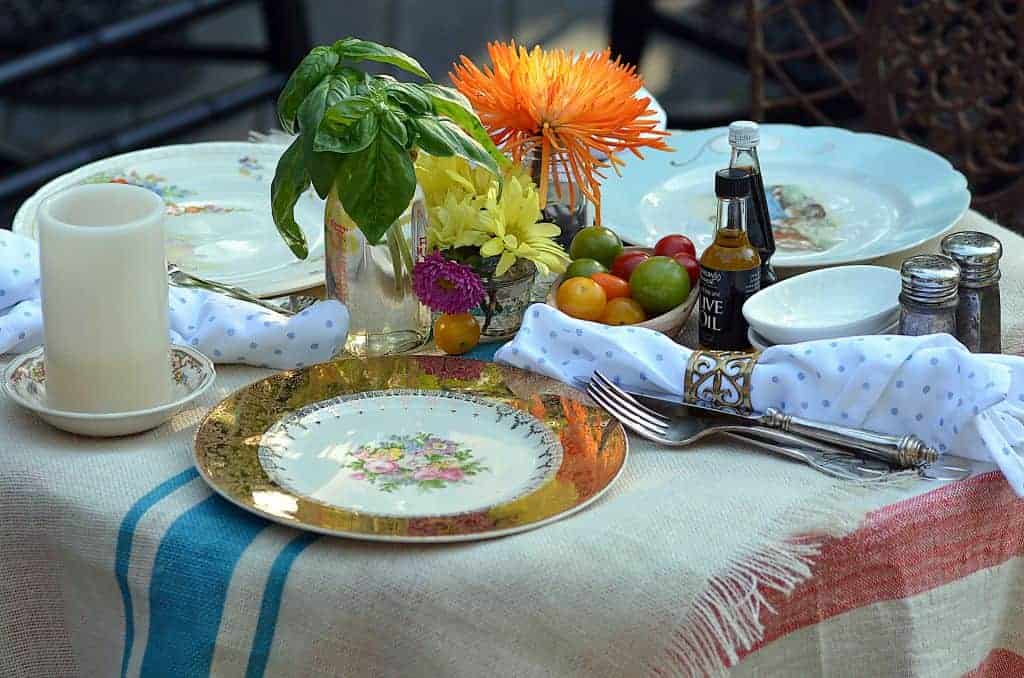 What you do:
Cut the watermelon in half, then cut each half into 3 wedges. Put the water in a coffee mug and then microwave on high for about 30 seconds. Remove and add about half the basil, lemon juice. honey and give a quick stir.
Cover with a lid and let it steep about 10 minutes. Remove to a bottle with a spray (like a spritzer) or you can use a drizzle bottle.
Spritz (or drizzle) some of the basil/lemon/honey water on the watermelon slices the sprinkle on the remaining basil and sea salt. Refrigerate or serve!