Al dente fresh green beans. A smokey bacon flavor. Roasted cherry tomatoes. Quick and easy and perfect with most any entree! I served these stunning beauties with sliced beef filet along with some oven roasted Yukon gold potatoes. Not much more to say about them other than, they were boholicious!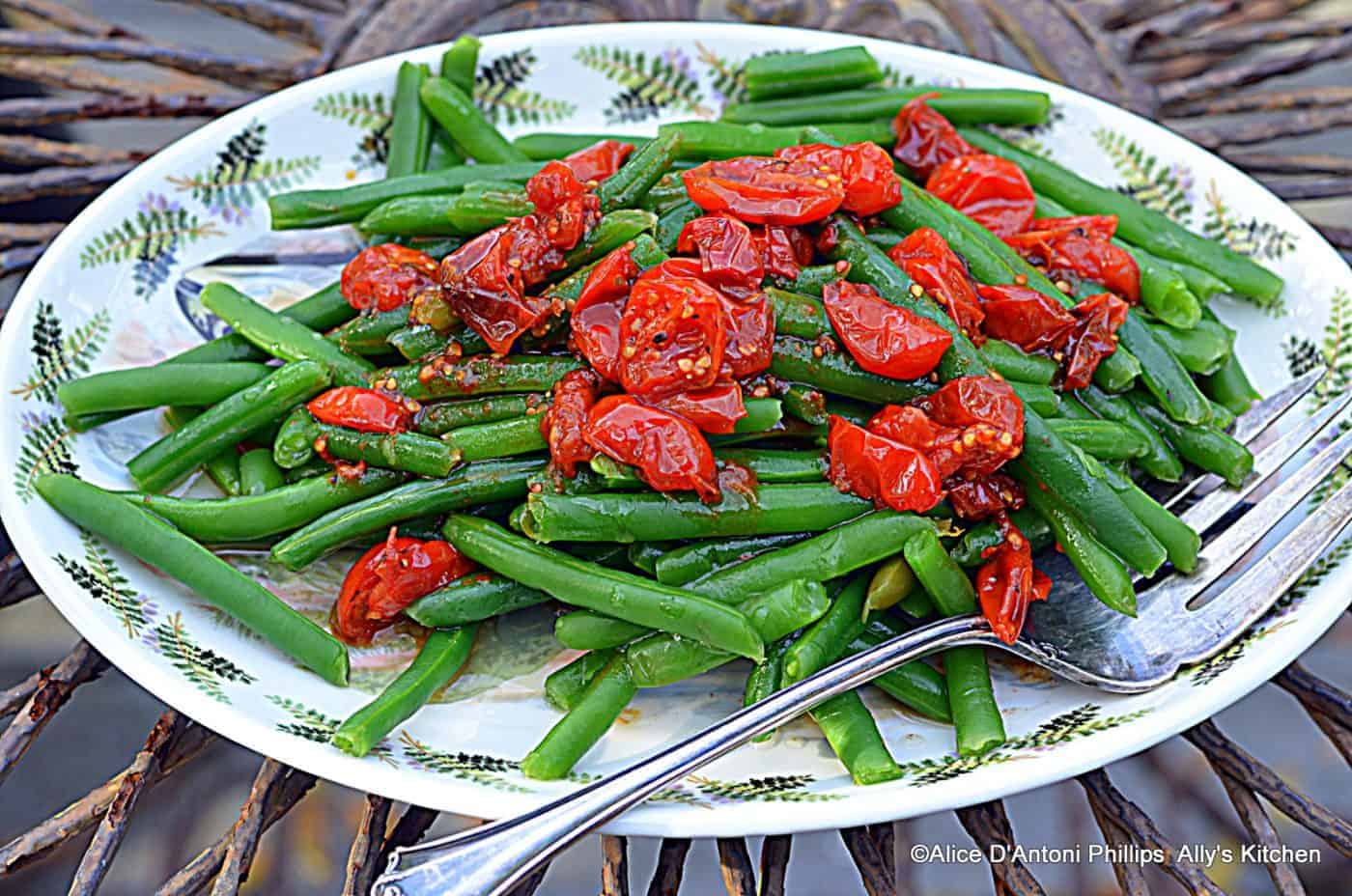 Serves: 3-4
What you need:
12-16 ounces fresh long green beans
1 tsp sea salt
1 tbl smoked Hungarian paprika
¾ cup sliced cherry tomatoes
3 tbl olive oil
Sea Salt/Pepper (to taste)
¼ cup warm bacon drippings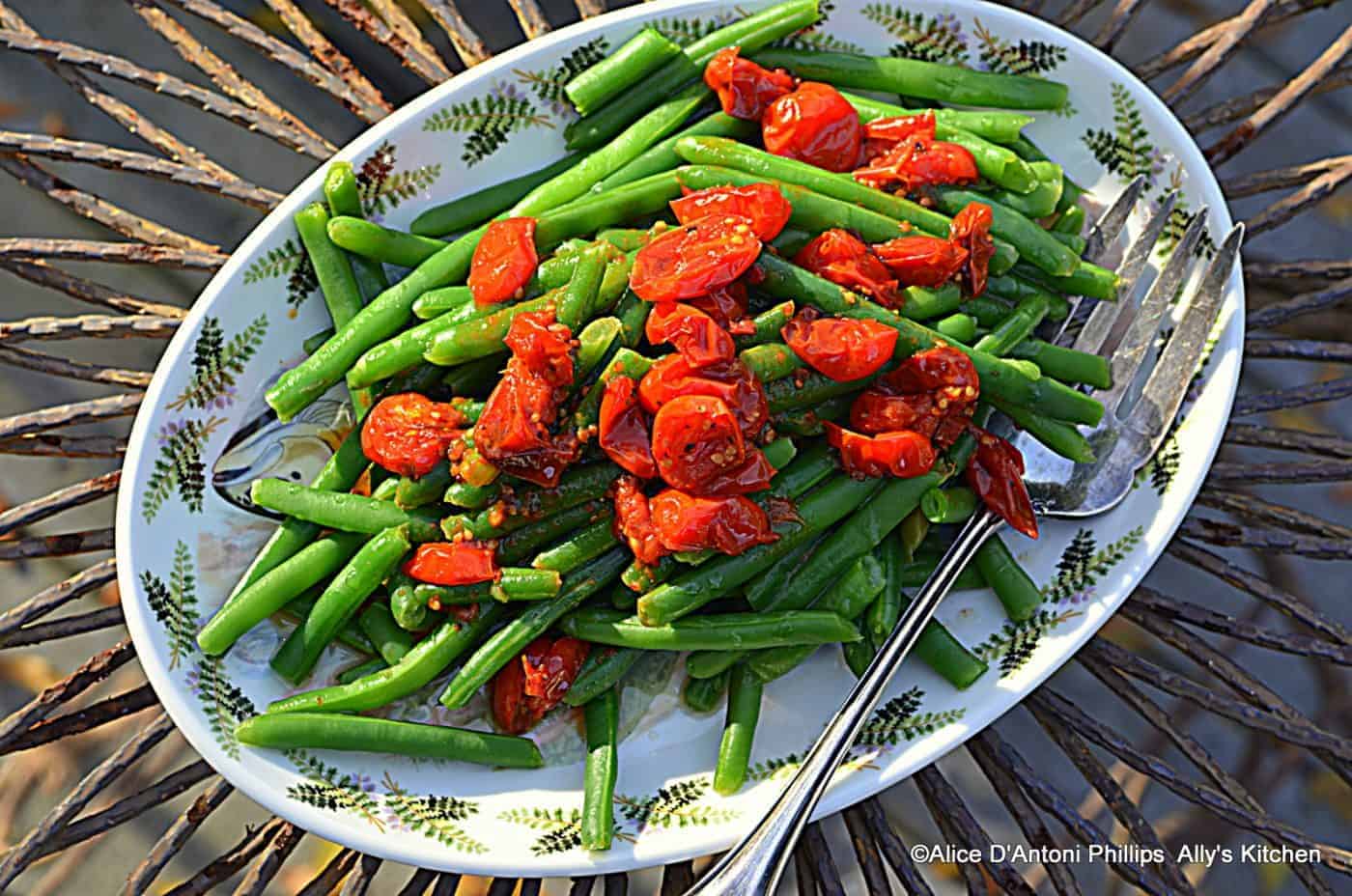 What you do:
Put cleaned green beans in a heavy pot on high heat. Cover with water. Add salt and paprika. Bring to boil and cook about 9-10 minutes. Drain beans reserving about ¼ cup of the liquid. Have a large bowl of ice cold water ready (ice cubes in with water). Immediately put the beans in the ice water to stop cooking process and maintain brilliant green color.
Preheat oven to 400. Put tomatoes in a small skillet, coat/toss with olive oil, salt and pepper. Cook about 12 minutes or until they begin to char. Remove and put in a few tablespoons of the bean water to deglaze skillet.
When ready to serve, drain beans, top with tomatoes and drizzle on warm bacon. Re-heat about 45 seconds in the microwave if you want them warm.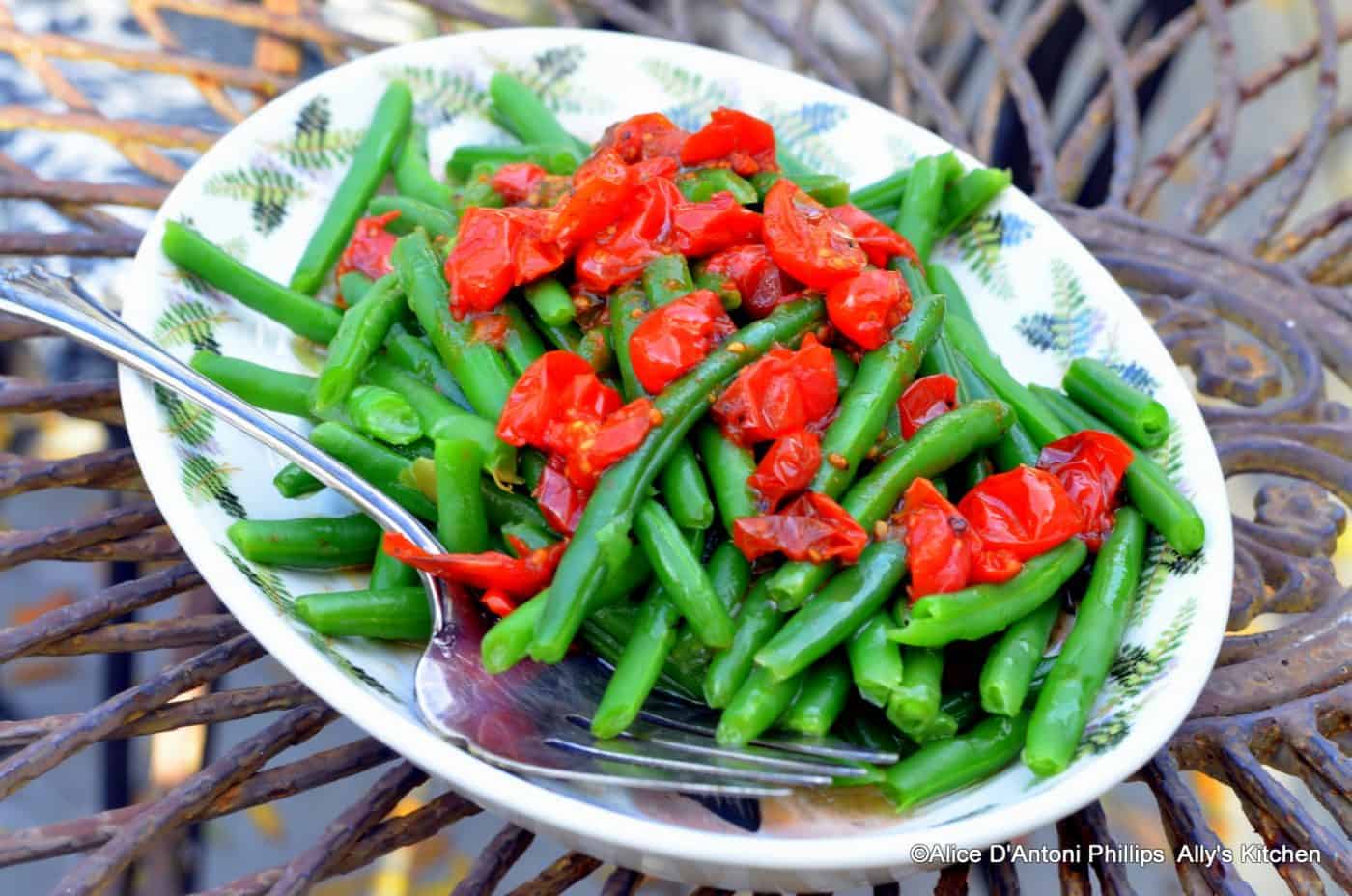 ©Alice D'Antoni Phillips Ally's Kitchen