cranberry mandarin pineapple salad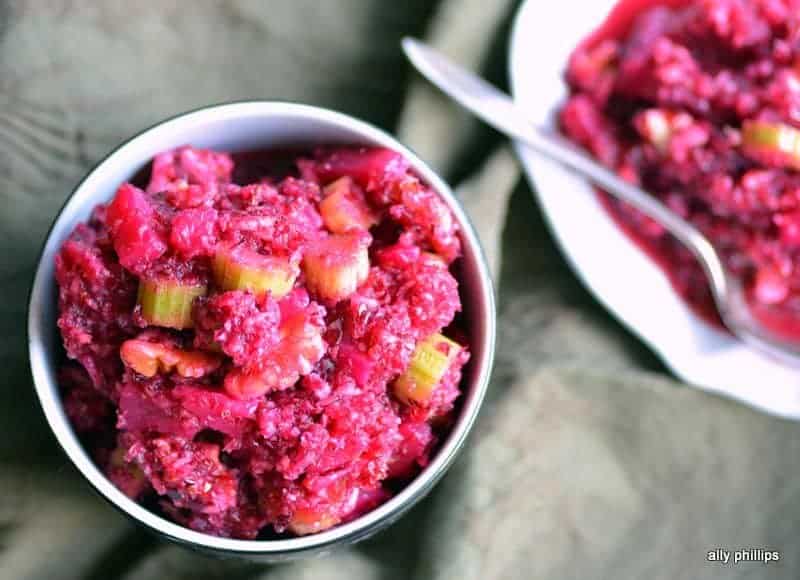 Cranberry salad. The simplest of recipes sometimes make for the best. This cranberry mandarin pineapple salad is one of them. No cooking. It keeps for several days. It's perfect with turkey or chicken. And, hey, could make a wonderful topping on a sandwich!
Full of fruity goodliness, there's a lot of vitamin C and nutrition packed in here. Plus, there's a tinge of tart and layers of sweet as well as the crunch of walnuts and the crispy bites of celery. This recipe has been a staple on my holiday tables for decades~now, it's time to add it to your tradition!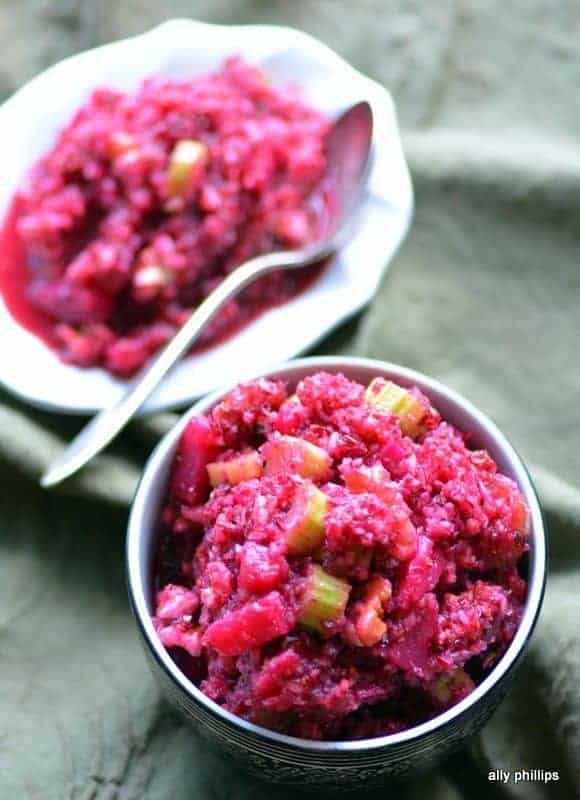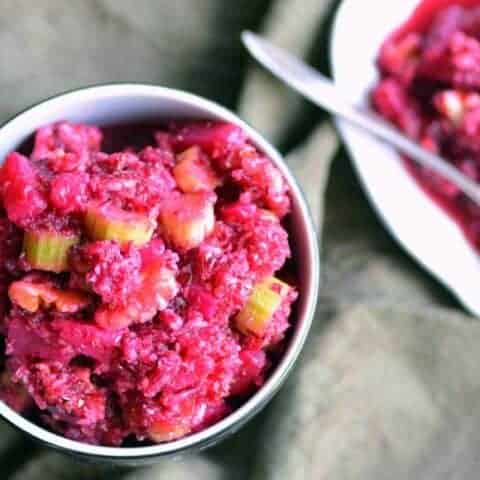 cranberry mandarin pineapple salad
Ingredients
2 (12 oz.) fresh cranberries, washed and drained
1 (11 oz.) Dole Packaged Foods mandarin oranges, drained
2 tsp. ginger, freshly grated
¾ cup sugar
1 (28 oz.) Dole Packaged Foods pineapple tidbits, drained
2 cups celery, sliced
2 cups walnuts, chopped
Instructions
Put the cranberries, oranges, and ginger in the food processor and pulse into a fine mixture (about 2-3+ minutes).
Pour into a large mixing bowl and add the sugar and pineapples. Refrigerate about an hour (or more). When ready to serve, mix in the celery and walnuts.
Notes
This salad keeps a few days! Add the celery and walnuts right before serving.

Save the mandarin and pineapple juices that have been drained. Great for smoothies, making a reduction sauce, or just pouring over ice and having a refreshing drink!