Middle Eastern Roasted Baby Gold Potatoes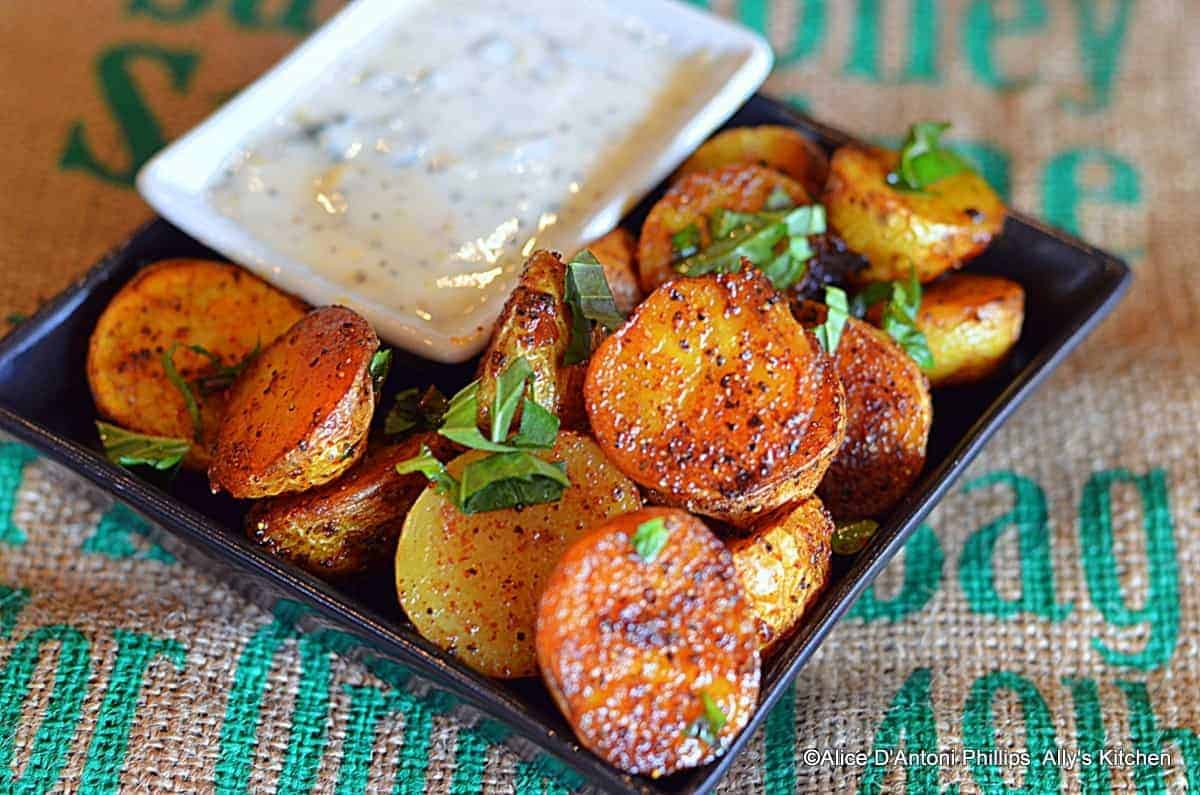 Taste Middle Eastern flavors with these roasted baby gold potatoes. The ras el hanout spice mixture is alluring. Serve with labneh sauce for flair!
Oven-Roasted Potatoes Recipe
With your oven-roasted potatoes recipe, add a pinch of salt, and labneh sauce with flair would add charm to your dish. The flavored spices of the world add a glorifying taste to your words that you swap out the regular food with multiple cuisines. Cooking is fun, and with just a few steps, your hot middle eastern roasted baby gold potatoes are easy to make and ready to be served.
Perfect Roasted Potatoes
After having perfect roasted potatoes, perfectly fried, a jaw-dropping dessert is all you need at the end of the day, and as the name suggests, this dessert is not too sweet; the taste of lemon and pineapple adds a citrus flavoring to it. Add yogurt and berries to the toppings, while the lemon coconut cheesecake will create its charm. And when these all come together, you will be happier to taste them. And more exciting to taste is again.
Potato Seasoning
It doesn't matter if you cook it, be it the beef potatoes & tomatoes in a cooker; the comfort in this food will make you head over heels with its taste. Just pour yourself a drink, watch Netflix, and you are ready for me to date. The dish is made up of just a few ingredients like tomato juice, olives, and a bit of sea salt. Also, add on some coriander leaves to give it a beautiful look.
Best Oven Roasted Potatoes
Fresco dining is all you need for the summers; eating al fresco reminds you of mother nature. So, anyone can create and enjoy fresco dining. Sitting in your yard seeing the birds chirping while you are eating is fortunate. Because one thing about fresco dining is that it's all outdoors, so blow out the candles, fill the jars and create an ambiance for yourself. The al fresco summer chicken tomatoes & purple potatoes could be used in alfresco dining.
Harissa Potatoes
Eating harissa potatoes with a glass of juice and sitting while it's raining outside sounds interesting. The one thing unique about harissa potatoes is, you never get bored eating them. The harissa paste made up of red chilies, garlic, oil, and acid adds more spice to your potatoes and makes them irreplaceable. So why not try it once on your plate, and see the magic. This is the simple sheet pan brunch.
Harris Roasted Potatoes
Nothing seems more familiar if you have the perfect roasted potatoes and onions on the table. Just chop the onions and make the best-fried potatoes and onions for your dining and eat the best fries tatters. Nonetheless, if you are not a cooking person, this recipe is still easy to make. Onions, potatoes, spices and some vegetables are all you need to make your dish finger licking. With a bit of vigilance, your fried potatoes and onions are ready to be served.
Roasted Potatoes
No one says no to roasted potatoes, and if it is with the Hawaiian pineapple salad, it's beautiful. You can try using mayonnaise with the pineapple salad if you have seafood or meat, then Hawaiian pineapple salad would add charm to your heart. It's healthy, tasty and quick to make. So, it's a win-win for everyone. Thanks to the sauces for their taste. And if you are into texture, then add walnut crunches on the top. It's all bananas to eat, fresh, crisp and creamy. You can also have it with Hawaiian pineapple salad as well.
Baby Gold Potatoes Recipe
If you are cooking for a family, this is the best you can ever make with just a few quick and simple steps. Many essential ingredients like eggs and bacon are used. The sheet pan is so versatile that you can make breakfast for the day in it. Make the batter in your sheet pan, and your brunch is ready to be served. Potato seasoning with some orange juice would do wonders.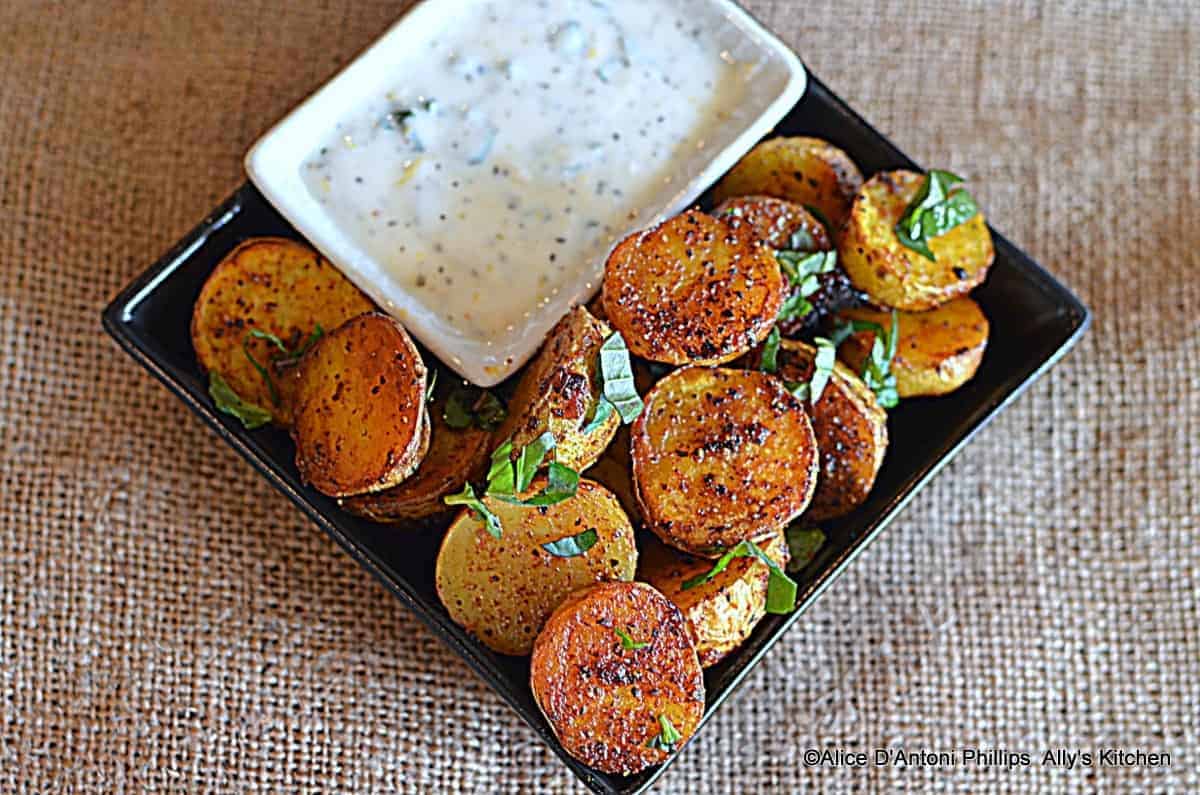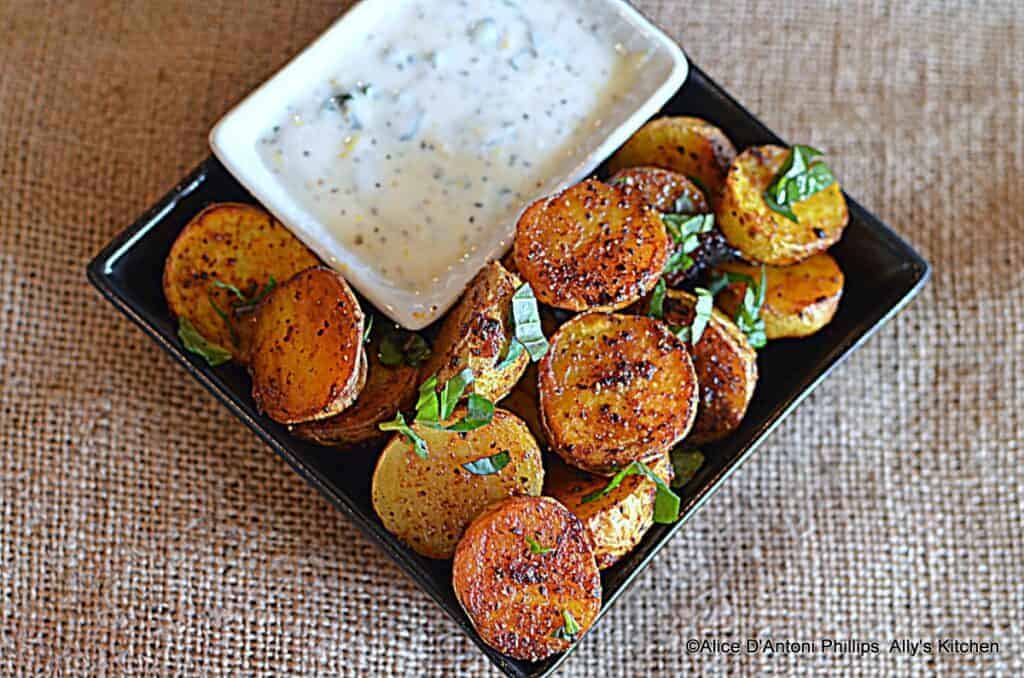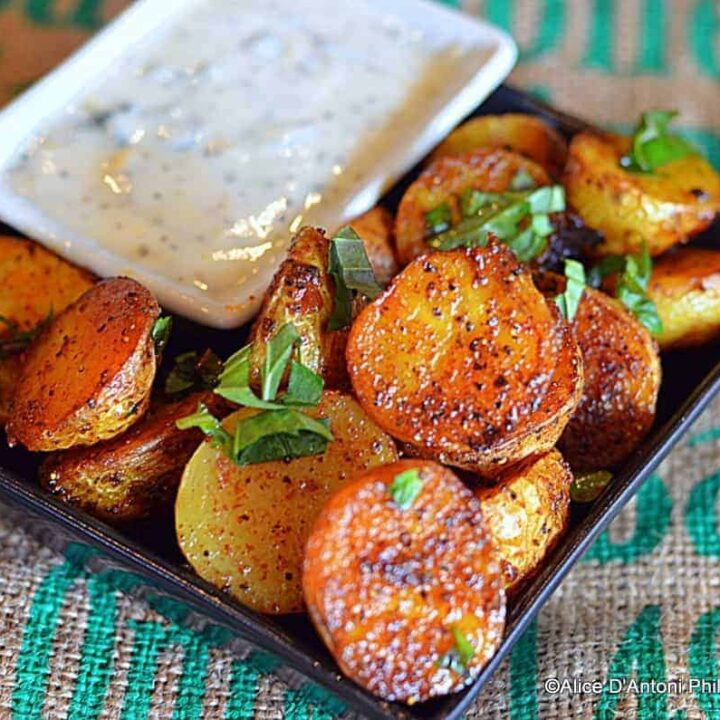 Middle Eastern Roasted Baby Gold Potatoes
Taste Middle Eastern flavors with these roasted baby gold potatoes. The ras el hanout spice mixture is alluring. Serve with labneh sauce for flair!
Ingredients
Preheat oven to 425
3 cups potatoes, baby gold yukon potatoes cut in halves
2 tsp. ras el hanout, dry mixture
1/2 red chili flakes
1  1/2  tsp. sea salt, divided
2 tsp. coarse ground pepper, divided
4 Tbl. extra virgin olive oil
LABNEH SAUCE:
1 cup plain Greek yogurt
1 large lemon, juice and zest
3 Tbl. chopped fresh mint, divided
Instructions
Put potatoes in a bowl and add ras el hanout, red chili flakes, 1 tsp salt, 1 tsp pepper and olive oil. Toss and blend. Spread out on a parchment-paper lined cookie sheet.

Bake in a preheated 425 oven for about 17-20 minutes. Remove and garnish with 1 tablespoon of chopped mint.

Labneh Sauce: Combine the yogurt, 1/2 teaspoon of salt, 1 teaspoon of pepper and the juice/zest of the lemon and blend. Refrigerate while potatoes are cooking. Serve with potatoes.