Peanut Butter & Jam Cookies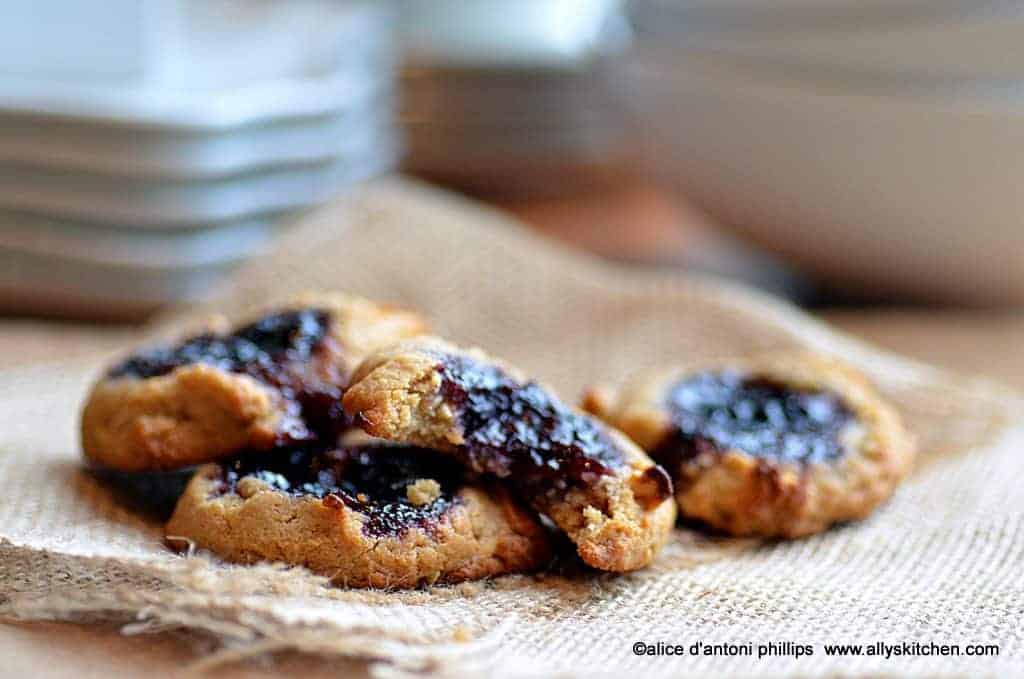 Peanut Butter & Jam Cookies are delicious and these cookies are full of flavor, and have hidden jam centers!
Peanut Butter Jam Thumbprint Cookies
PB & J hands out one of the most favorite sandwiches in America. The creamy and nutty peanut combined with fruity jam will hit the holy grail of a simple and delicious sandwich. So why not make cookies out of our favorite sandwich?
It is easy, simple, and doesn't need any fancy ingredients to make and you can pack these cookies as a snack for your kids or you can simply have it with a glass of milk. You can also check out the recipe for amazing peanut coconut simple cookies. And, if you want a peanut butter cookie with an amazing legacy and history, well then, here's the Peanut Butter Pie Crust Cookie!
Peanut Butter Cookies
Peanut butter rose to prominence in the early 1900s. It is rich in protein and is worshipped by many fitness enthusiasts. You can make simple peanut butter cookies and have them as an evening snack or you can make it during one of the holiday seasons.
Peanut butter also contains healthy fats in abundance. It helps in regulating LDL cholesterol in your body and also it aids in weight loss. If you are looking for a healthy alternative that does not contain peanut butter you can simply switch to almond butter and bake these cookies. If you want to try something new then check out almond lavender butter cookies.
Gluten-free Peanut Butter Jam Cookies
Celebration is in order! Brace yourself and get ready to bake some gluten-free peanut butter jam cookies. You can make these cookies with almond flour or rolled oats whichever works for you. Switching to a gluten-free option will not meddle with the taste of the cookies.
The end result will ultimately be the fine art crafted by you. To make a healthier snack that includes granola then do check out almond butter granola cookies. They are amazing and you can even grab a few along with your breakfast.
Easy Peanut Butter Jam Cookies
All praises go to the person who invented the PB&J sandwich. Technically, all credit goes to Julia Davis Chandler who invented this sandwich recipe. PB and J sandwiches have significantly become iconic since 1904 and what better way to relish them if not cookies. Baking PB&J cookies is as simple as making a sandwich but only the shelf life of these cookies is longer than a typical PB&J sandwich. Put on your apron and let's bake some cookies! If you are looking for a variety, try awesome easy honey walnut cookies. They are nutty and you will go crazy and crave more after eating them.
Low Carb Peanut Butter Cookies
A low-carb peanut butter jar contains no sugar or hydrogenated oils, hence it is much healthier and lighter. If you are a fitness freak you can bake low-carb peanut butter cookies with almond flour, walnuts, granola, almonds, and anything of your choice. If you are looking for a healthy snack that is easy and simple to make and then you can make preacher cookies loaded with nutrients, proteins, and a great snack after your workout.
Peanut Butter Cookies with Almond Flour
Are you looking for a healthy, easy, and lazy summertime cookie recipe? Worry not, we have got the perfect cookie recipe suggestion for you. Can anything be more awesome than making peanut butter cookies with almond flour? These are gluten-free, healthy and contain good cholesterol, and packed with protein. Bake them and transfer them to a glass jar before you even know half of it will be gone. If you are up for an adventure to try something new then try your take on vintage pie crust cookies. They are mouth-wateringly good and tasty!
Gluten-free Peanut Butter Cookies
Peanut butter cookies are yummy-nummy that you could eat it all up. Add some almond flour to it and make it gluten-free. These cookies will be gone fresh out of the oven. I mean, common! It is peanut butter cookies for God's sake! It would be a felony if these cookies are not devoured right away especially when you have a family get-together or have some friends over at your place. Serve them hot right out of the oven. It is lip-smackingly delicious!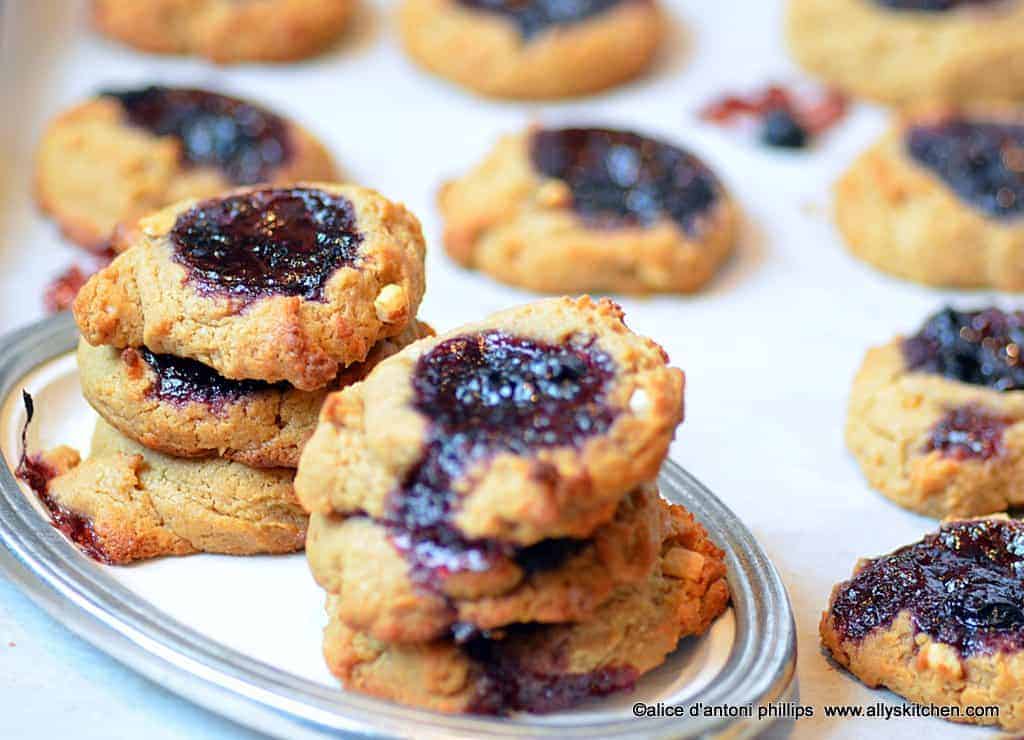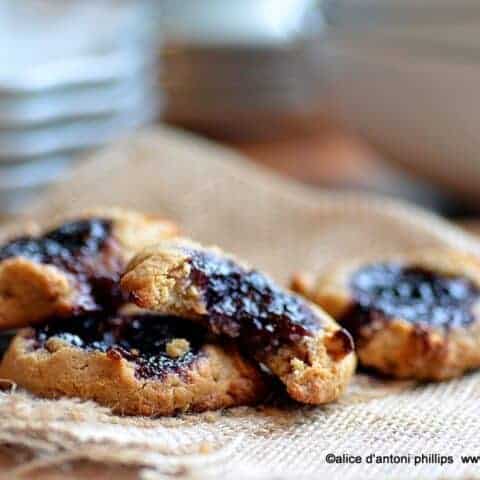 Peanut Butter & Jam Cookies
Yield: Makes: About 2 dozen

Peanut Butter & Jam Cookies are delicious and these cookies are full of flavor, and have hidden jam centers!
Ingredients
Preheat oven to 350
1 cup peanut butter, crunchy or regular
2 eggs, beaten
1 tsp. vanilla
½ cup honey
¾ cup rice flour
½ cup jam (your choice)
Instructions
In a large mixing bowl, combine the peanut butter and eggs and blend well. Add in the vanilla honey and rice flour and blend into a mixture the consistency of play dough.

Use a spring scoop to dollop on to a parchment-paper lined cookie sheet. Take your thumb and make an indentation in the center of each dollop. Scoop in some jam into the thumbprint area.

Bake for about 12-13 minutes in a preheated 350 oven. Remove to a cooling rack. Store in an airtight container.