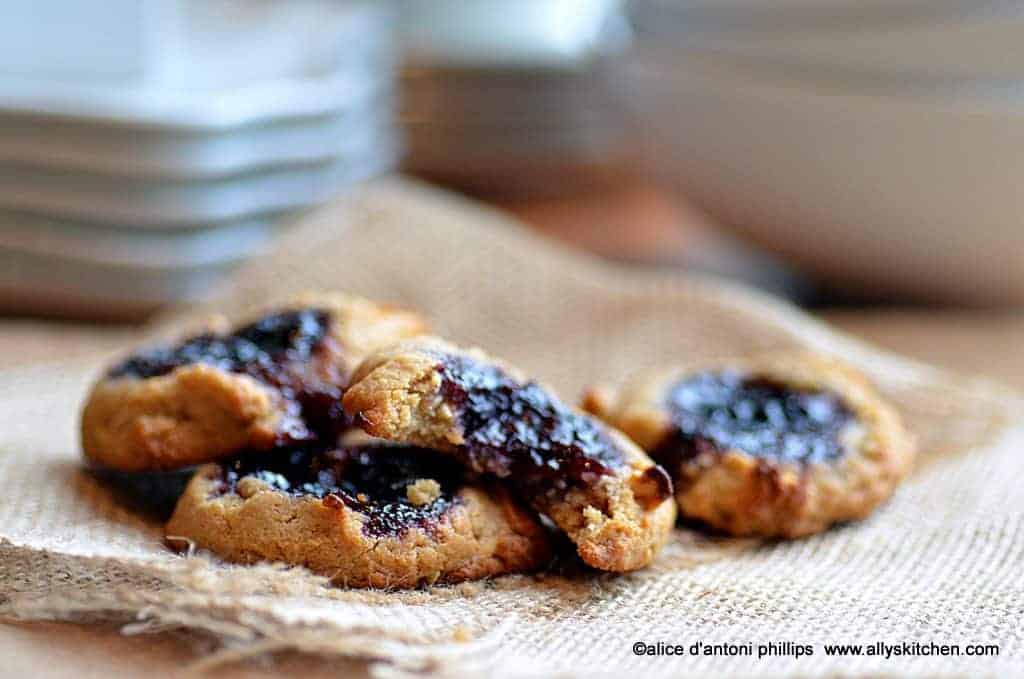 There's nothing more American than apple pie! Right? No, wrong! There's nothing more American than peanut butter and jelly! And, these cookies let you have just a bite of this goodness without having to eat the entire sandwich~~of course, you'll probably go back for a second and a third.
Now, I don't make mine overly sweet~~I like to have that peanut buttery taste~~and, the jam I use I either will make myself or I'll choose a real-fruit jam. Here's one of my blueberry sauces that could also be used with these cookies~~I mean why not go for a splash of amaretto and a grown up PBJ cookie!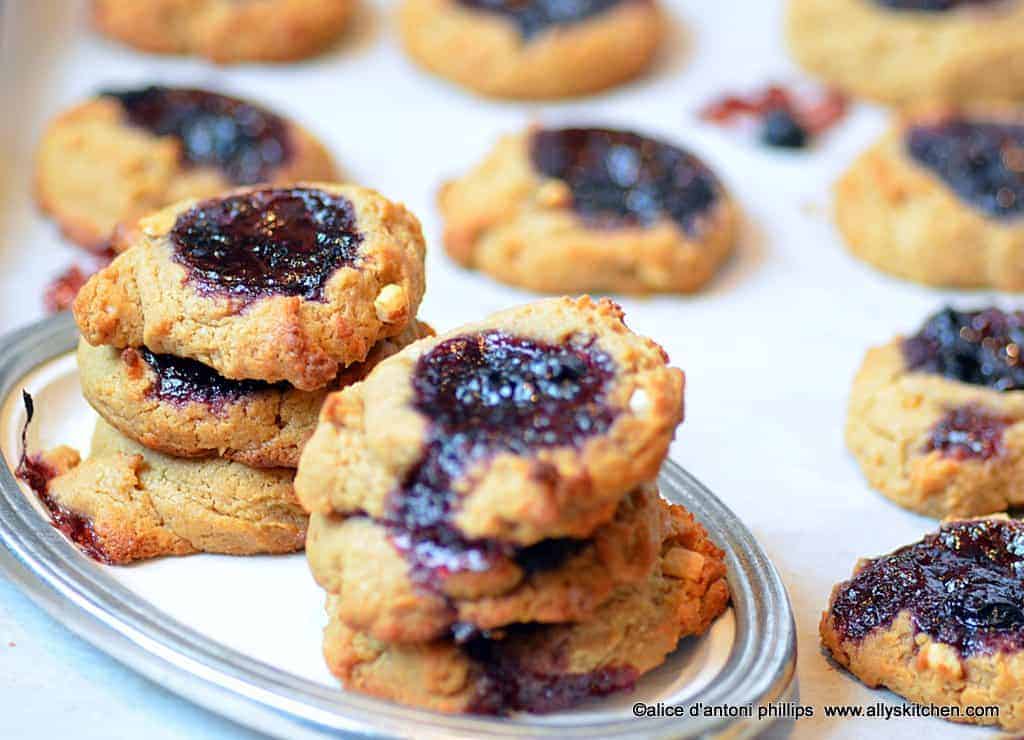 Makes: About 2 dozen
Preheat oven to 350
What you need:
1 cup peanut butter, crunchy or regular
2 eggs, beaten
1 tsp. vanilla
½ cup honey
¾ cup rice flour
½ cup jam (your choice)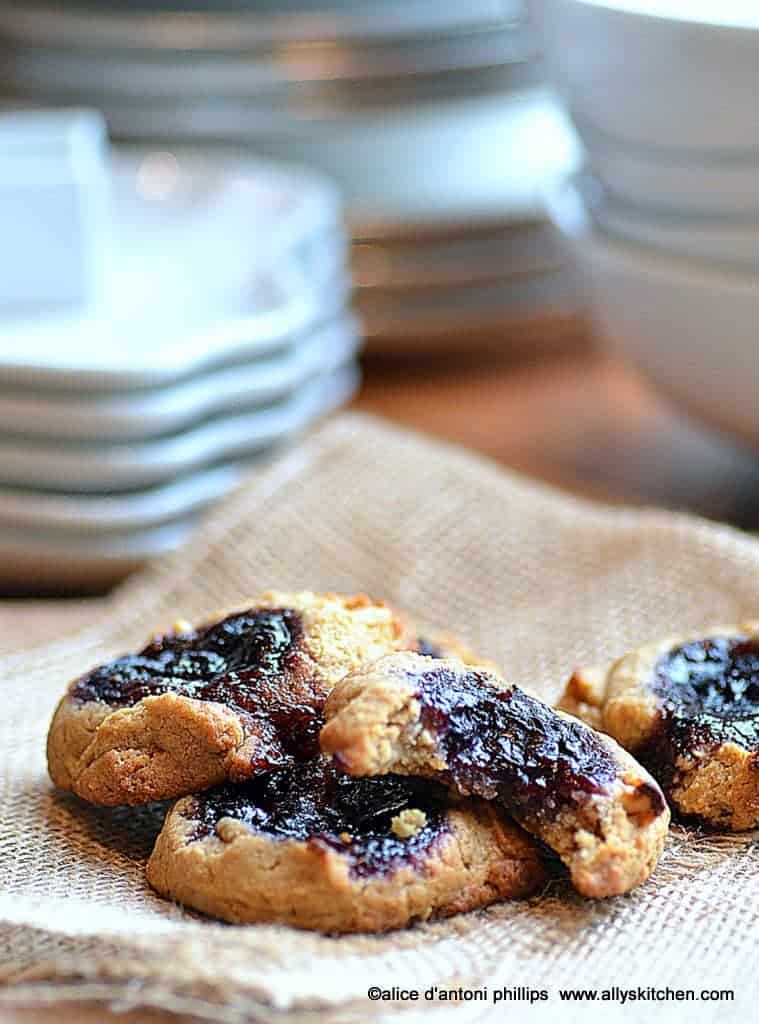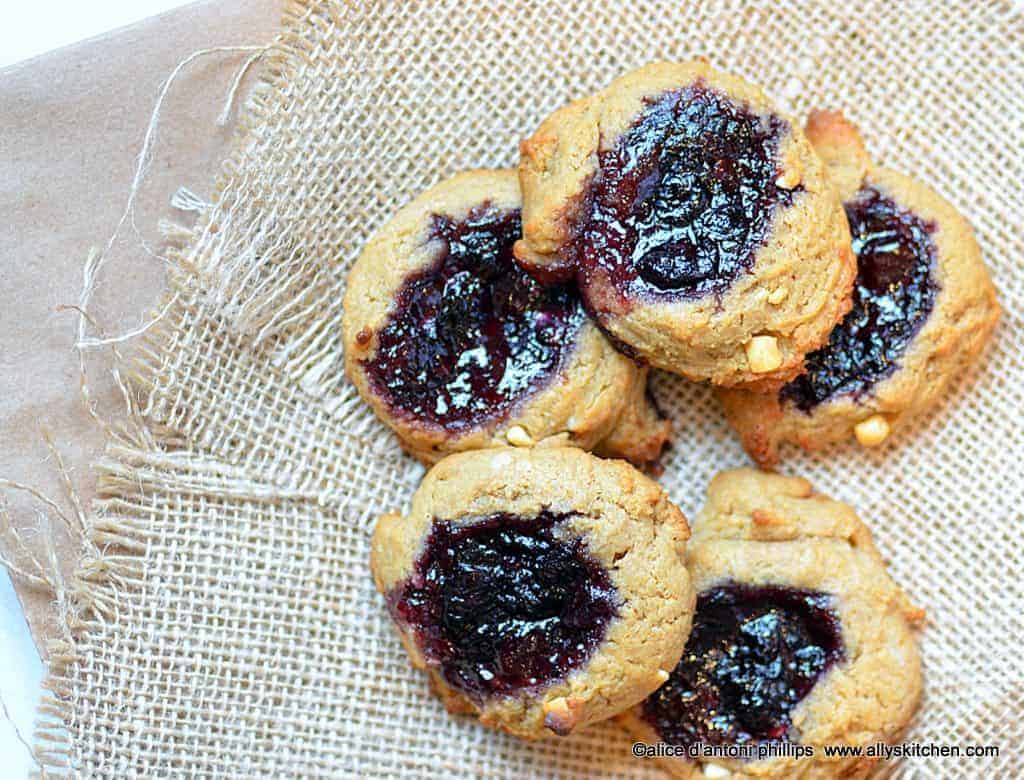 What you do:
In a large mixing bowl, combine the peanut butter and eggs and blend well. Add in the vanilla honey and rice flour and blend into a mixture the consistency of play dough.
Use a spring scoop to dollop on to a parchment-paper lined cookie sheet. Take your thumb and make an indentation in the center of each dollop. Scoop in some jam into the thumbprint area.
Bake for about 12-13 minutes in a preheated 350 oven. Remove to a cooling rack. Store in an airtight container.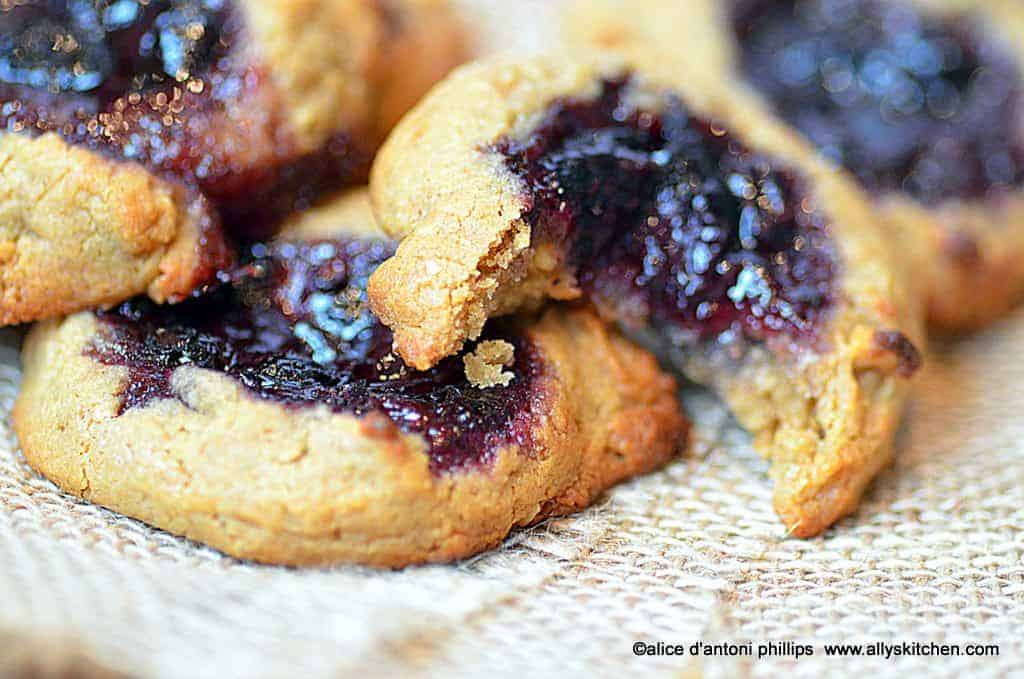 ©alice d'antoni phillips www.allyskitchen.com