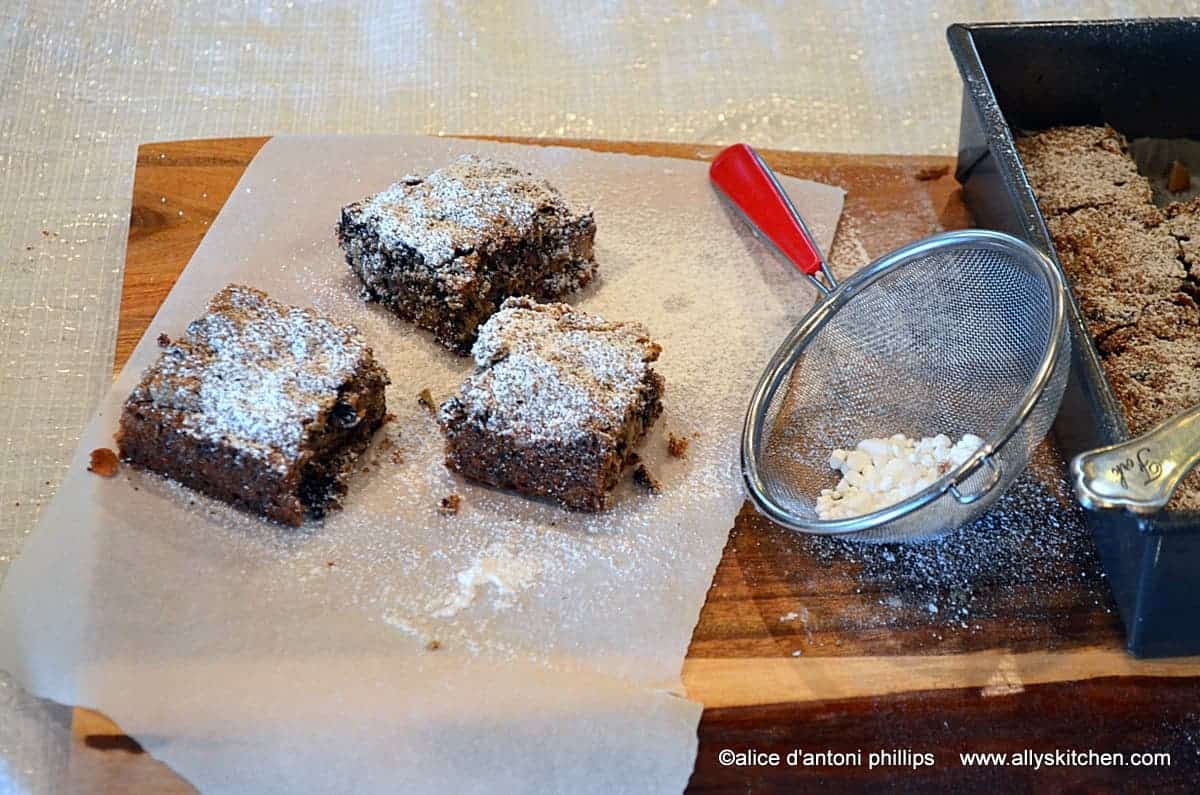 Oreo Oatmeal Nut Bars are not your average chocolate bar. It is packed with nuts and cookies. Give it a try today!
Easy Oatmeal Cookie Recipe
Baking a cookie from your Oatmeal is one of the best things you could do from it. This is one of the easiest and fastest Oatmeal recipes one could ever have. There are many quick Oatmeal cookie recipes available, and each of the recipes makes you feel more hungry, as the pictures they show of cookies are so Yum that you just want them in your stomach. If you are too lazy to make them, then you are surely eating Kale Meatball wraps right now.
Chewy Oatmeal Cookies
Cookies, Cookies, and Cookies! Sweet lovers just need cookies all the time. Let's have a look at chewy Oatmeal Cookies. What is particularly the secret of Chewy Oatmeal Cookies? Well, you just have to use the right quantity and quality of your ingredients to get the best and mouth-watering Chewy Oatmeal Cookies. There are also many mouth-watering recipes for baking Chewy Oatmeal Cookies on the internet. You can also use some blueberry lemon cheesecake bars to enhance the taste of your cookies.
Oreo Stuffed Oatmeal Cookies
Oreo and oatmeal together make a mouth-watering combination. This recipe requires a lot of time, patience, and hard work. But your work is worth its taste. Oreos inside Oatmeal cookies, just a tasty combo. Just chop your Oreo into four parts and cover it with the chilled dough you prepared. Then just let it bake. With this recipe, you can also try the Oreo Banana Custard pie, which is another enthusiastic recipe for Oatmeal Cookies.
Oreo Cookies Recipe
Eating Oreo by baking it with Oatmeal is much more good than eating it without Oatmeal. There are many ways to create an Oreo Cookie. You could literally try more than 20+ types of Oreo Cookie Recipes. Oatmeal Coconut cookies are also one of the must-try Recipes that remain on our watchlists. The taste of coconut mixed with the taste of Oatmeal inside a Cookie makes everyone have cravings for it.
Crushed Oreo Cookies Recipe
Oreo crushed inside the cookies; these words just made your mouth watery. Even mine too. If you want to do something interesting with your Oreos, just smash them with your mallet (not with your hands). These crushed Oreos will help you in baking Crushed Oreo Cookies, which are a must-bake for all of us. If you don't have Oreos, you can try baking Lemon Orange Marmalade Ultimate Cheesecake.
Baked Oatmeal Bars
Can we have all bar lovers' attention here? These Oatmeal Bars are specially for those who want to have a good breakfast. The bars are mainly used for breakfast by almost everyone. This breakfast contains more than 150 calories which ensures that you have a healthy breakfast. You can also have lemon and orange marmalade, which would make an ultimate cheesecake for your healthy breakfast. Make sure to have a Baked Oatmeal bar as your breakfast tomorrow.
Oatmeal Date Nut Bars
Dates and nuts are mainly known for making our food more crunchy and delicious. Why not create Oatmeal Bars with them? They would indeed create the best combo. This is best for desserts. These bars can be ready in less than an hour, which is truly awesome. If you are not satisfied with this, I would suggest you try Blueberry lemon cheesecake bars too.
Fudge Nut Oatmeal Cookies
Oatmeal cookies with Fudge and Walnuts will truly make a combo that everyone will like. You can also try putting up some Blueberries along with the ingredients to give it a tasty look. These cookies have high calories in them. Because of this reason, they are used mainly for breakfast. These cookies are mainly consumed with Milk more rather than eating without milk. The chocolate inside the cookies would surely make anyone strive to eat it. Its outer look is so awesome; anyone could easily have cravings for it. It requires a bit of time and patience in baking the Fudge Nut Oatmeal Cookies, but in the end, the result which you receive is worth it. There are many recipes available on Instagram and Google where you can check regarding its recipe.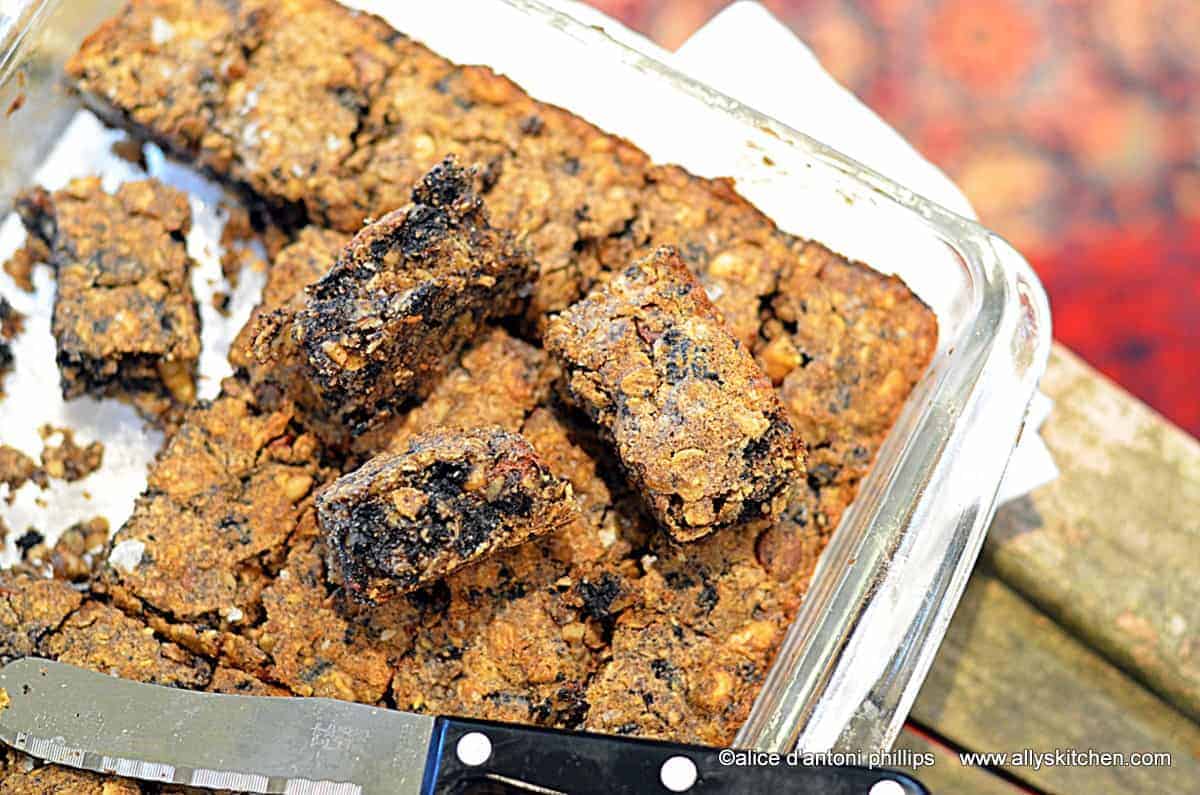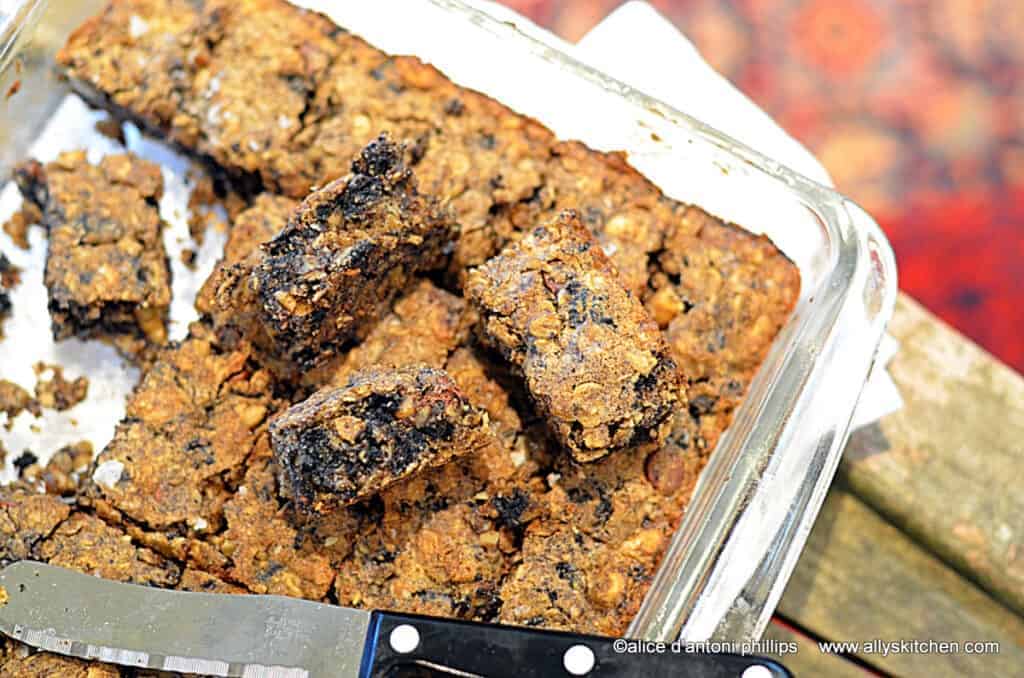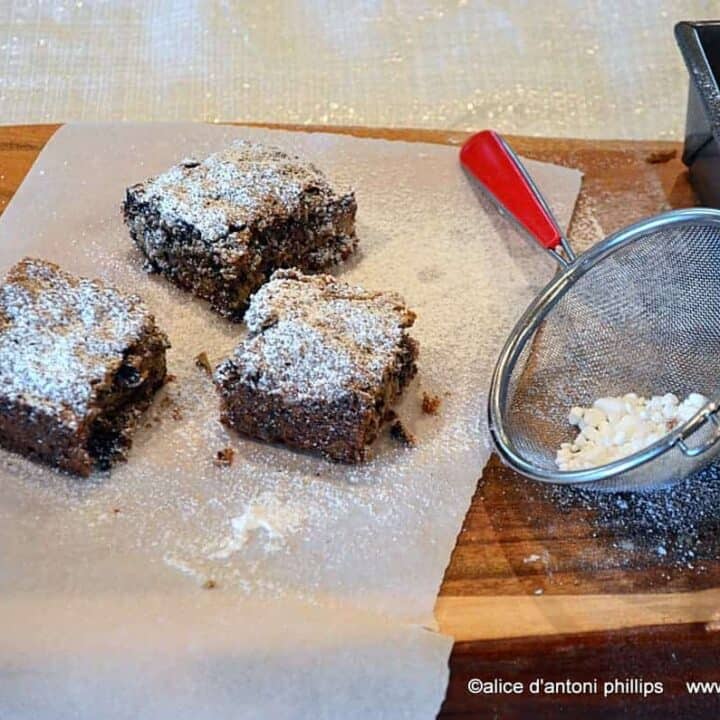 Oreo Oatmeal Nut Bars
Yield: Makes: 2+ dozen depending upon the size of your bars

Oreo Oatmeal Nut Bars are not your average chocolate bar. It is packed with nuts and cookies. Give it a try today!
Ingredients
Preheat oven to 350
2 cups broken up Oreo cookies (remove the filling and set aside)
3 cups old-fashioned oatmeal
1 tsp sea salt
2 cups flour (I used oat flour, but regular all-pupose is fine.)
1 tsp baking soda
½ cup butter (room temperature)
¾ cup coconut oil (in solid form at room temp)
3 beaten eggs
1 tbl vanilla
1 ½ cups chopped walnuts (I like nuts!  Adjust to your liking!)
¾ cup mini chocolate pieces (semi-sweet)
Instructions
In a large mixing bowl, combine the Oreo cookies (no filling), oatmeal, salt, flour, and baking soda and blend together well.

In another mixing bowl, combine the butter and coconut oil. Microwave about 20-30 seconds on high to melt completely. Remove, whisk together well and cool. Add the beaten eggs and vanilla and whisk again.

Pour the liquid over the dry ingredients and blend well. Add the nuts and chocolate pieces.

Coat your baking pan/dish (I used two 8x8 sizes/thickness was about 1 ½ inches.) with cooking spray. Put mixture in and pat down well with your hands. Bake in a preheated 350 oven about 22 to 25 minutes. Remove and cool just a tad then slice.