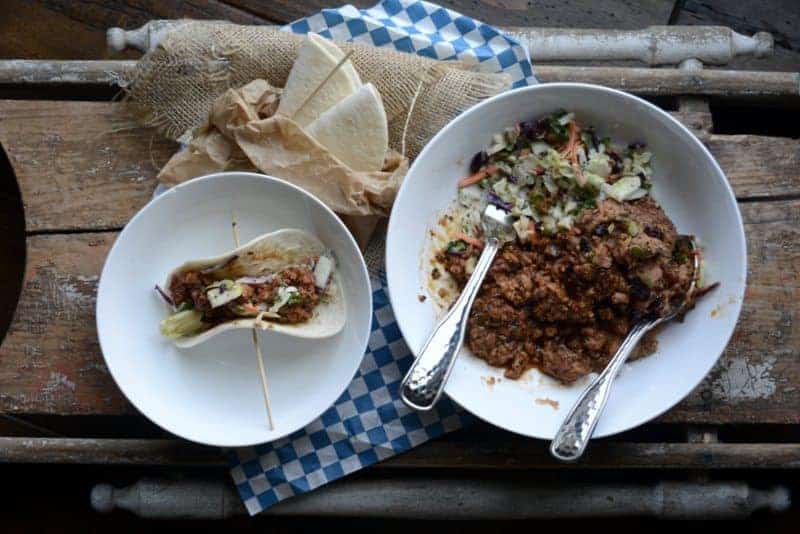 Packaged Foods for partnering with me for this post! I am the creator of this recipe and for the description and information that follows. For a full disclosure, click here!
Honestly, I ask you, would you ever think of using a frozen smoothie fruit and greens mixture in your pork fajita bowl? Probably not, right? You're thinking, hey, this is a frozen product that's for smoothies. I mean dump it in the blender or whatever you're using and get your veggies and fruit in your smoothie. Well, I'm here to tell you, it's going to blow your tastebuds when you taste these Mexican street pork fajita bowl recipe!
Another thing I love about this simple tasty recipe is the versatility of it. Like purchasing something to wear, I want it to be for more than 'one single' purpose. I want to be able to adapt whatever it is I'm buying to wear in other ways. And, this is the same with a recipe. You want to be able to serve it in several ways. You can surely do that with this recipe! And, just in case you're hankerin' for something sweet after this meal, try my best dang brownies ever! xoxo ~ally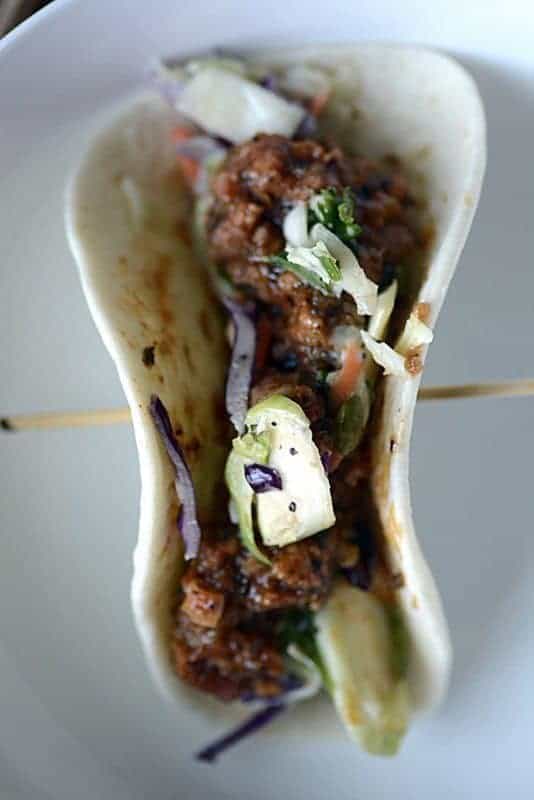 mexican street pork fajita bowl
Ingredients
1 cup Dole Sunshine Fruit & Veggie Fruit 'n Greens (mangos, bananas, apples, pineapples, spinach), slightly thawed
¼ cup canola oil
1 ½ lbs. ground Italian sausage
1 package (1.12 oz.) McCormick's Fajita Seasoning
1 ½ tsp. coarse ground pepper, divided
1 tsp. sea salt, divided
1 ½ cups jarred Cilantro Salsa, I used Kroger's Private Collection brand.
1 Dole Chopped Salad Mix, Poppy Seed (or your choice since these salads come in several varieties)
1 can (16 oz.) Rosarita Spicy Jalapeno Refried Beans + 3 Tbl. water
1 package (12 count) Mission brand 'Street Tacos', flour tortillas, about 5" diameter
Instructions
Put the thawed fruit and veggies in a food processor and pulse into a smooth mixture. Set aside. Put a 12" non-stick skillet over medium high heat. Add the oil. Crumble the sausage into the skillet and cook, breaking into smaller crumbles. Cook about three to four minutes. Add the fajita seasoning, one teaspoon of pepper and one-half teaspoon of salt and blend.
Cook another about two minutes. Reduce heat to medium and add the fruit and veggie mixture. Blend into the meat mixture. Add the salsa and blend. Reduce heat to low, cover and cook about 10-12 minutes, stirring occasionally. Meanwhile, prepare the chopped salad. Put in medium mixing bowl. Add one-half teaspoon of salt and pepper, the dressing and half of the sunflower seed and dried cranberries. Toss and blend. Set aside. Put the refried beans plus the water in a medium sauce pan over medium low heat. Blend and let the beans warm thoroughly (about 10-12 minutes) stirring occasionally.
When serving refried beans in the bowl, sprinkle on some of the reserved sunflower seed/cranberries from the chopped salad. Build the bowls with equal amounts of the meat mixture, chopped salad and refried beans. Serve with the street tacos.
https://allyskitchen.com/mexican-street-pork-fajita-bowl/
©ally's kitchen intellectual property