reversing aging the yoga way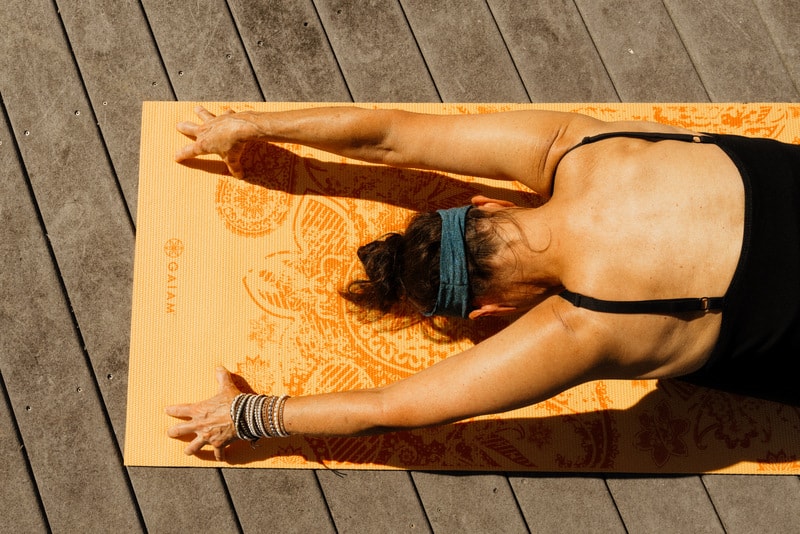 Yes, there is a fountain of youth. It's called yoga. And, there are proven benefits of reversing aging the yoga way. Start at any age!
Can Yoga Reverse Aging
I admit it. I don't mind aging…well, I don't mind tooooooo much. What I do despise about aging, hate it like the dickens, is to possibly look at the last 20 to 30 years of my life and see someone who shrivels up and becomes 'old'. I don't want to walk hunched over. That's not the normal way the spine works. I don't want to have trouble putting on a coat or jacket because I can't stretch my arms backwards. I don't want to have problems bending over and picking things up. I don't want to have lower back aches and, God forbid, chronic pain. I don't want to huff and puff climbing steps. I want to keep playing. I want more adventure. I want to do things. And, in order to make this happen, dang it, I gotta do things to reverse, or at least slow down, my aging process. Yes, at the cellular level.
I'm always looking for and finding ways to keep myself fit, healthy, and vibrant with a functional brain and energy to be socially active. Achieving this goal can be done in a lot of ways. Besides the 'expected and normal' like eating really healthy, watching my weight and not (ever) smoking, one of the surest things for me in pursuing this fountain of youth is yoga.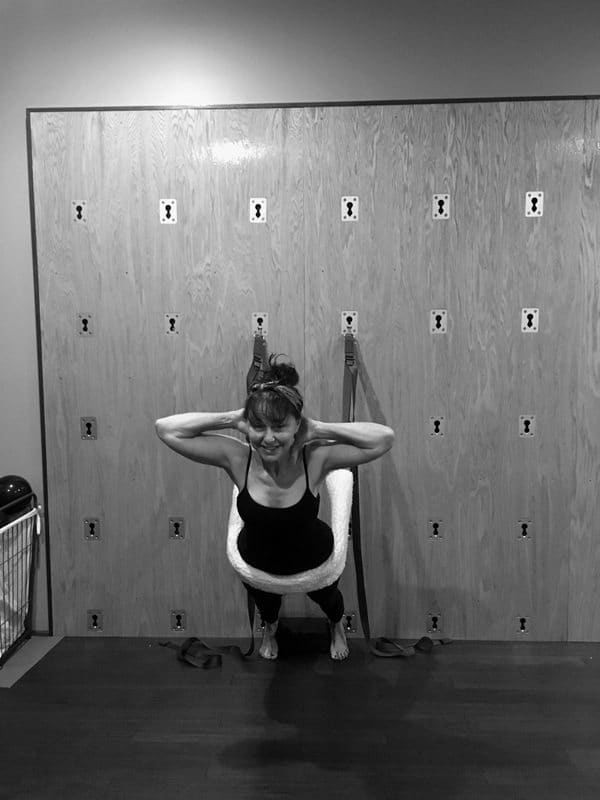 How Yoga Changed my Life
If you can't go to a yoga studio or class, not to fret. During times that prevent classes with others, like the pandemic, you still can do yoga. You can start at home. With a mat, you're set. Or you can get a block and strap and feel like a real yogini!
Check You Tube for yoga videos. I get up early and do yoga stretching on PBS TV. There are so many kinds of yoga. Chair yoga. Wall yoga. Couch potato yoga (not really!)
I keep a mat in my gathering room. While I'm watching TV, I'll sit on my mat and stretch of do crunches. When my 2 year-old granddaughter comes, we do 'happy baby' and 'down dog'.
For years, Ben, my husband, thought yoga was kinda 'frivolous'. Not any more. He started going to yoga classes with me, and now realizes it's a helluva workout.
Yoga in Your 60s
Yes, for me, the practice of yoga is like the best elixir for reversing the aging process. And, I didn't start until I was 60.
Yes, right down to lines and wrinkles I see on my face. Yoga helps. You might be wondering how this happens. Well, it does. There are immediate and long-term benefits to yoga besides those that you normally associate with the practice like flexibility.
Yoga is a non-denominational, non-discriminatory all-loving activity. Unlike some physical activities, yoga is kind to anyone at any stage and age of their life. In fact, my yoga teacher recently shared with me that a 95 year-old woman came to yoga for the very first time not long ago, and her reason was because she wanted to 'start' yoga practice before she turned 96! Pretty cool story, huh? It's simply making it happen.
Yoga for Younger Looking Face
The key to yoga is doing it. Learning to listen to and respect your body. And, becoming dedicated to your practice and seeing it as a most integral aspect of preserving your healthiness as you would any medication you might need for any kind of physical condition. And, any kind of physical activity and exercise will make your face more glowing and younger looking.
For me, yoga practice is no different that other things I regularly do in my life, brush my teeth, change the linens on my bed, grocery shop and other things that are done daily or several times a week. Looking at it this way helps me stay committed. Then, of course, when I look in the mirror, I'm happier, so that 'reward' spurs me on!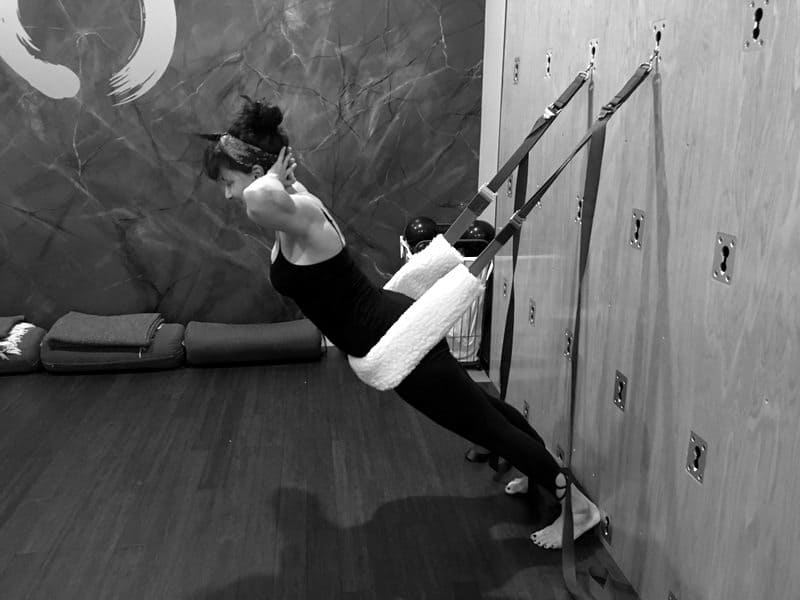 Reversing Aging Yoga Poses
One of the best things about yoga is that you do what your body can do. Not what someone else across the room or next to you is doing. Take the camel pose in yoga. I can't do it like some of the flexible gumbies in class, but I can do my 'version' of camel pose, and it works for me. Another thing about yoga is that you have a variety of classes and styles of doing yoga from gentle stretching to hot vinyasa and more. You choose what your body needs and requires.
Back to anti-aging. I find that the very best things about yoga go back to my desire to be attractive and vibrant well into my 60s, 70s and 80s. Yes, I want my 80s to be the 'new 60s' and so on. And, I'll work like hell to make it happen because I want to wake up every morning and feel good, take on the day, and look in the mirror and see someone shining, interesting, engaging and beautiful. Yeah, I said it, beautiful. And, that comes in so many varieties!
Importance of Yoga
Believe me, I will go out, leave this beautiful world, with a vengeance for staying in shape and as healthy as I can. If something happens that prohibits this or God has another plan, then it's not because I haven't done my part to make my body my temple and honor it.
Here're some of the many 'anti-aging' benefits I've found about yoga. My thoughts, opinions and ideas are totally anecdotal and non-scientific, but I attribute a lot to yoga practice. I've been practicing now for about nine years, and feel that it's been instrumental in actually 'slowing down' the aging process making me feel like I'm still in my 40s and 50s. I love awaking, jumping out of bed, no aches and pains, no lower back issues, feeling refreshed and ready to start the day. That's what I consider a huge part of anti-aging therapy. Not just what you see in one's face.
Mental Benefits of Yoga
Why yoga should be part of your 'medicine' The photos you see were taken on 8 June 2017 at my yoga studio, Inlet Yoga. Maribeth, the owner, is aaahhhmazing. This is the 'wall' class that simply rocks!
I'm sharper mentally and not just physically. More oxygen to my brain means a better brain. Plus, my attitude and overall outlook on life is more glowing with yoga.
Yoga for Health and Fitness
Muscle loss. We're always losing muscle, however, with yoga I'm delaying this muscle loss. Yes, it happens naturally as we age. But with yoga I'm able to stave off some of the weak muscles plus creapy skin, the sagging skin, the toneless belly and the jiggly legs and arms. My skin is working hard to stay more toned and strong despite the ravages of gravity and each year of aging. Yep, this is yoga practice and work. Makes a big difference.
Benefits of Doing Yoga
Sleep. There is no need whatsoever for me to worry about sleep. When my head hits the pillow, I'm like a newborn baby, yes, without any meds, and I go to sleep immediately. Oh, yeah, sometimes I have things on my mind that make me restless and I toss and turn. But, more than not, my 8 to 10 hours of sleep each night come with little effort and full bliss. And, I fully know that yoga has a huge part in my sweet dreams!
Benefits Yoga Poses
Regularity. Oh, yeah, yoga helps with keeping you regular. With regular practice, you find yourself experiencing regularity. No need for external medicinal help. Yoga has a way of firing up those internal organs and making them young and flexible again. This body process is essential and important to growing old gracefully and happiness!
Benefits Yoga Everyday
Strength. Yeah, doing yoga requires body strength. You have weight bearing poses that simply require muscle strength and power. That means I can lift and carry several heavy bags of groceries several times a week up my 17 steps to the first floor (yes, we have an elevator, but climbing those steps keeps me young). Even my cast iron skillets can be heavier suckers, and because of my arm strength, I'm able to still use my largest and heaviest skillets and stew pots.
Yoga for Skin
Skin. I see major effects of yoga on my skin, especially my face. When I leave a yoga practice/class, I'll look in my rear view mirror, and I can't help but see more color in my face and a toneness in my skin. Now, this isn't my imagination, it's known that inversions, many that we do in yoga, get blood and oxygen flowing to the head. That's a good thing. There's something that happens in the fascia, which is all that connective tissue, the fiber and collagen that attaches to the skin. These inversions keep you not only flexible but also help produce this 'glow' that your skin craves. Even 'wrinkles' appear less prominent!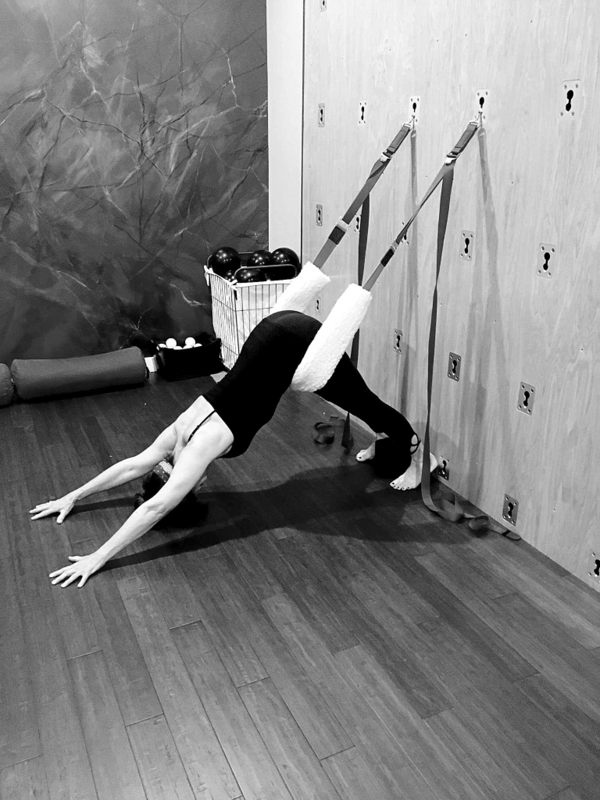 How Yoga Reduces Stress
Stress. Yep, like smoking stress can wreak havoc on your life, your body, your face, your looks.Everything! In yoga, you learn so many skills and techniques for dealing with stress, from breathing to meditation. You learn to do things like 'empty your mind'. Now that's a tough one because we all have that mental chatter going on. Always thinking about the next thing we have to do. You learn words like Buddha's second noble truth, which is 'the root of all suffering is attachment'. It's this thinking that becomes the direction for us in life and changing our actions and behaviors.
What is Yoga Balance
Balance. Oh, wow, I love the balance poses in yoga. You learn to concentrate. You learn to feed into your core and strength to stay balanced. Some days my balance is better than other days. Some days my right side is better than my left and vice versa. That's the phenomena of balance. But, one thing's for sure, as we age our balance is not as keen and reflexive. You have to work on this skill. And, yoga does that for you.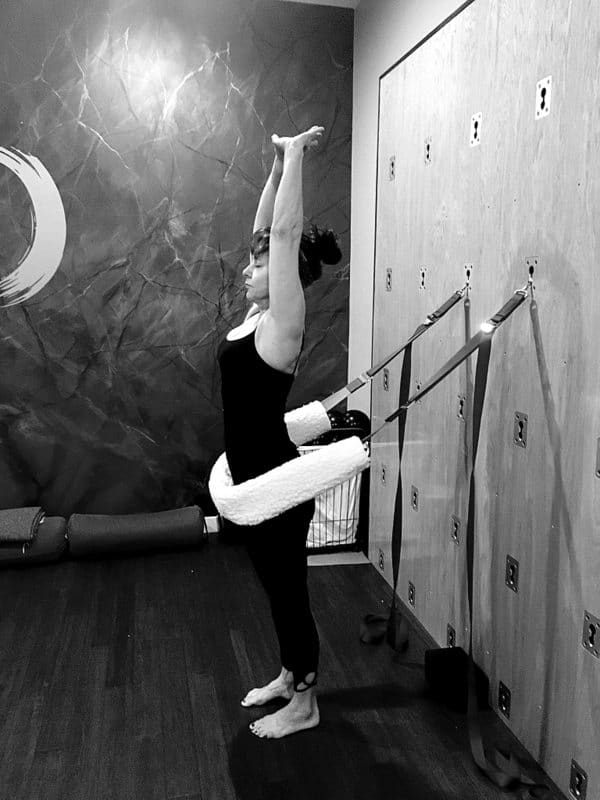 Is Gentle Yoga Beneficial
Need more reading on this subject. Read more about my journey at Discovering Yoga!
There's also a ton of stuff out there on the Internet. Google. Google. And, yes, even gentle yoga .
Physical Benefits Yoga
I really hope that you'll consider trying yoga. If you don't have a studio in your area, then order yoga DVDs online, check YouTube and websites and do it in your living room. I started with watching PBS and doing classical stretching. The big step is to take that very first, very hard, very tenuous 'first step'. Then stick with it like a tick on a hound dog!