Peach Bourbon Turkey Tenderloin Breasts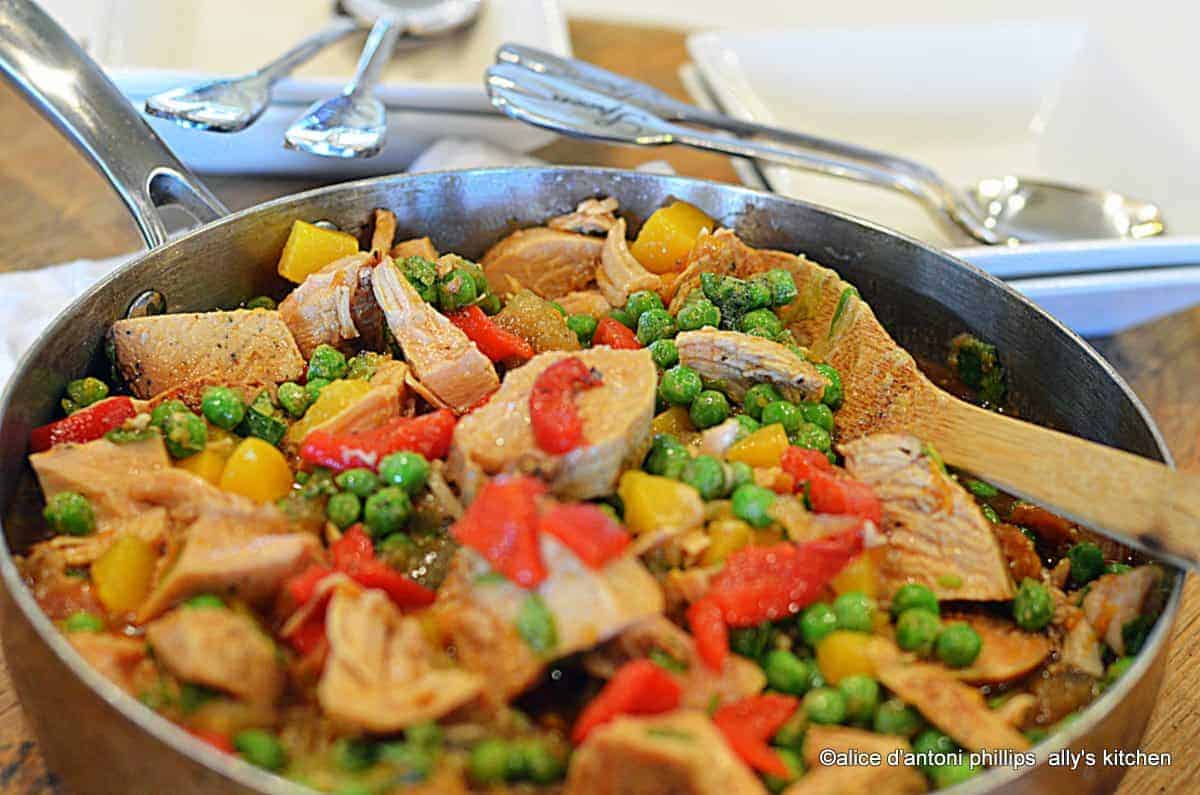 This recipe is brought to you by DOLE Packaged Foods, however, all of the recipe development and creative food artistry, including the photography, is solely the work of Ally in her Kitchen.  For more information CLICK~
There's fruit in season and then there's fruit out of season~~and, what do you do when you want the fruit, but it's not available in the produce department or it's there and is looking mighty puny.  Well, one fruit that I love year-round is the peach~~and, for me, the frozen peach slices are just fabulous for recipes~~from cobblers, pies, cakes, and with cottage cheese to now turkey tenderloin!
This dish is a series of easy ingredients, and once you have your goodies collected, the rest is a piece o' cake!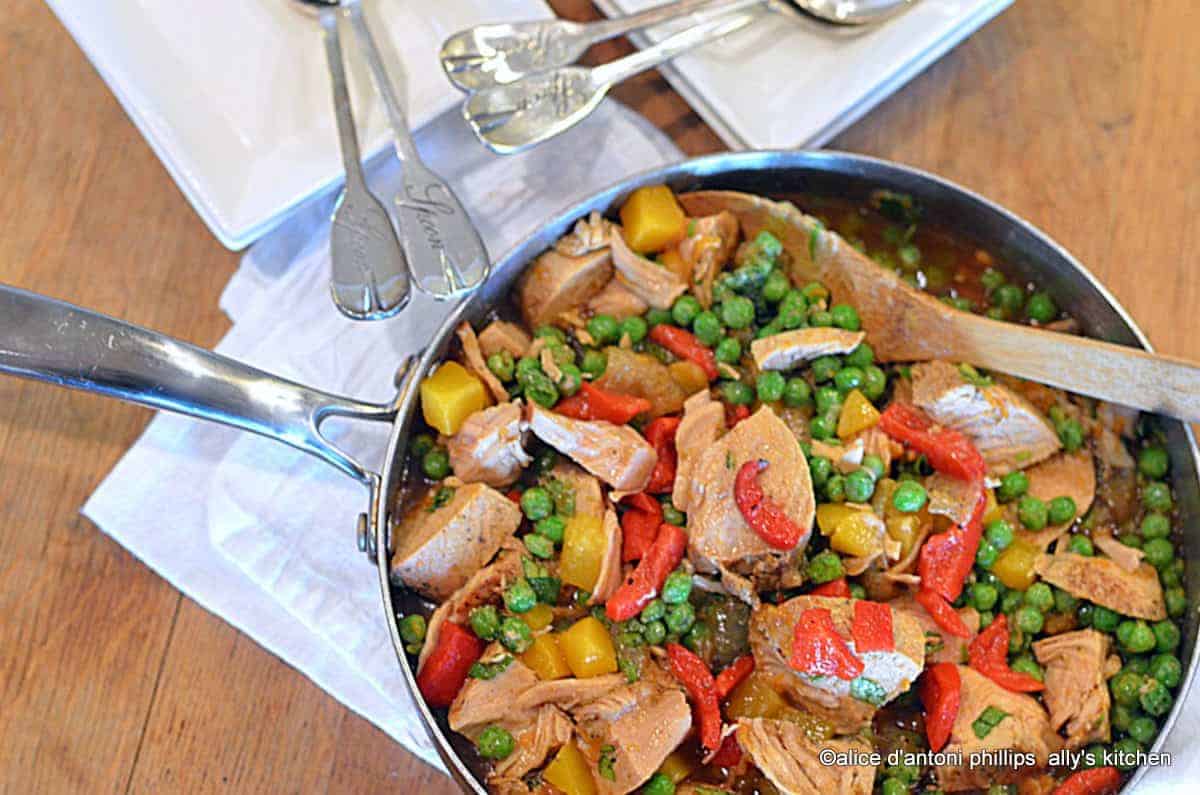 Preheat oven to 375
What you need & What you Do:
4 tbl butter
3 tbl olive oil
3 cloves of crushed garlic
1 tsp sea salt
1 tsp coarse ground pepper
1 ½ lbs turkey breast tenderloin (2 pieces)
¼ cup bourbon
1 cup chicken broth
2 tsp brown sugar
1 tbl Korean sweet & spicy sauce (can substitute any other type of hot sauce and adjust to your level of 'heat')
½ large onion cut into 4 large chunks
2 ribs of celery cut into large pieces
2 (4oz) cup servings of diced DOLE peaches w/juice (divided with second cup drained)
10 oz frozen peas
1/3 cup chopped fresh flat parsley
½ cup chopped roasted red peppers (jarred)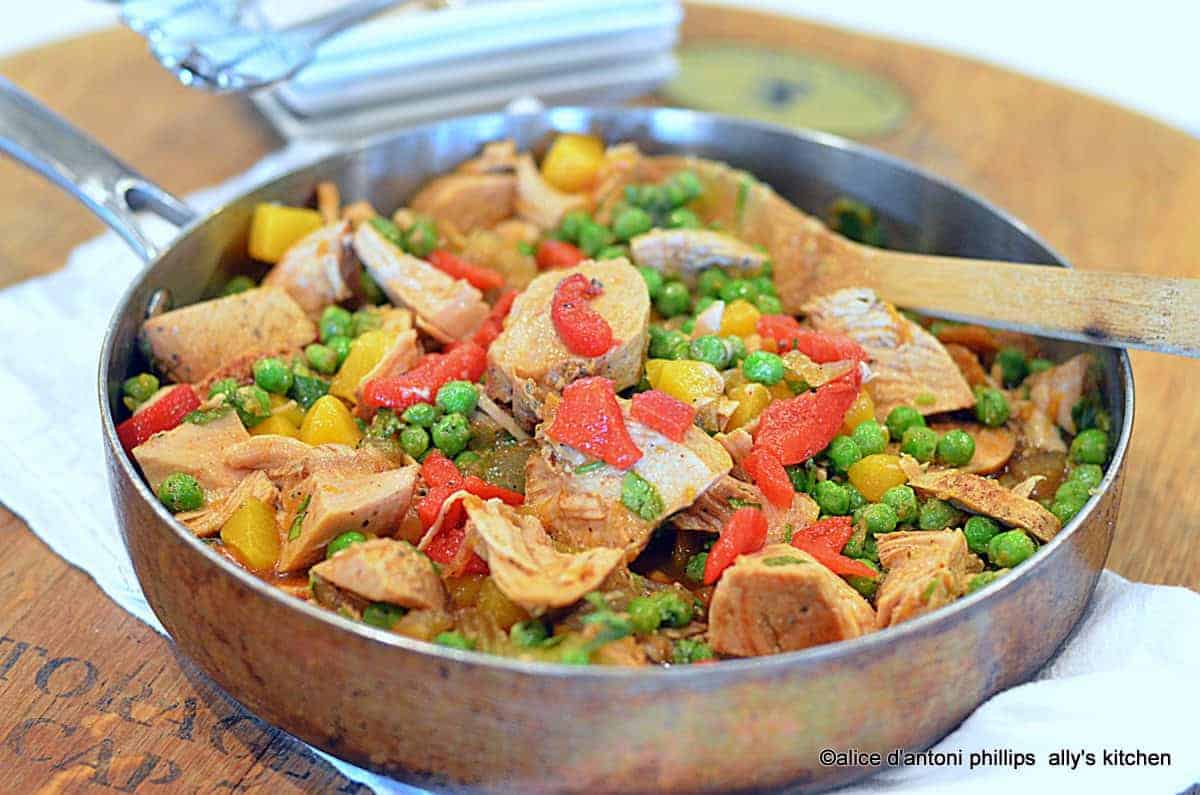 In a heavy skillet over medium high heat, melt butter and add the olive oil.  Saute  garlic for about a minute.  Coat the turkey breast with salt.  Brown on both sides in the hot skillet.  Add the bourbon and let it sizzle about 2-3 minutes then add the chicken broth, brown sugar, spicy sauce, onion, celery, and one 4oz cup of the peaches.
Cover tightly with a lid.  Cook in a preheated 350 oven about 1 hour.  Remove and let cool about 15 minutes then cut the meat into chunks and add peas, parsley, peppers and drained 4oz cup of diced peaches.  Bon appetito!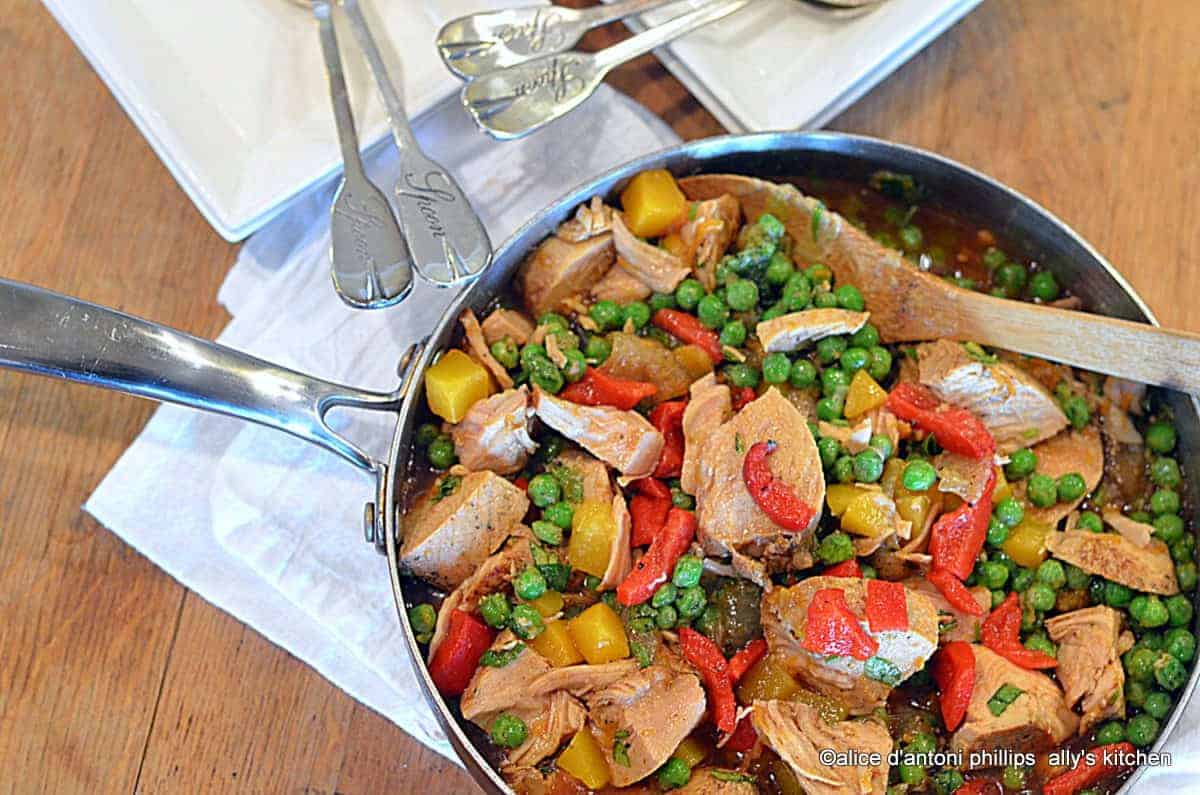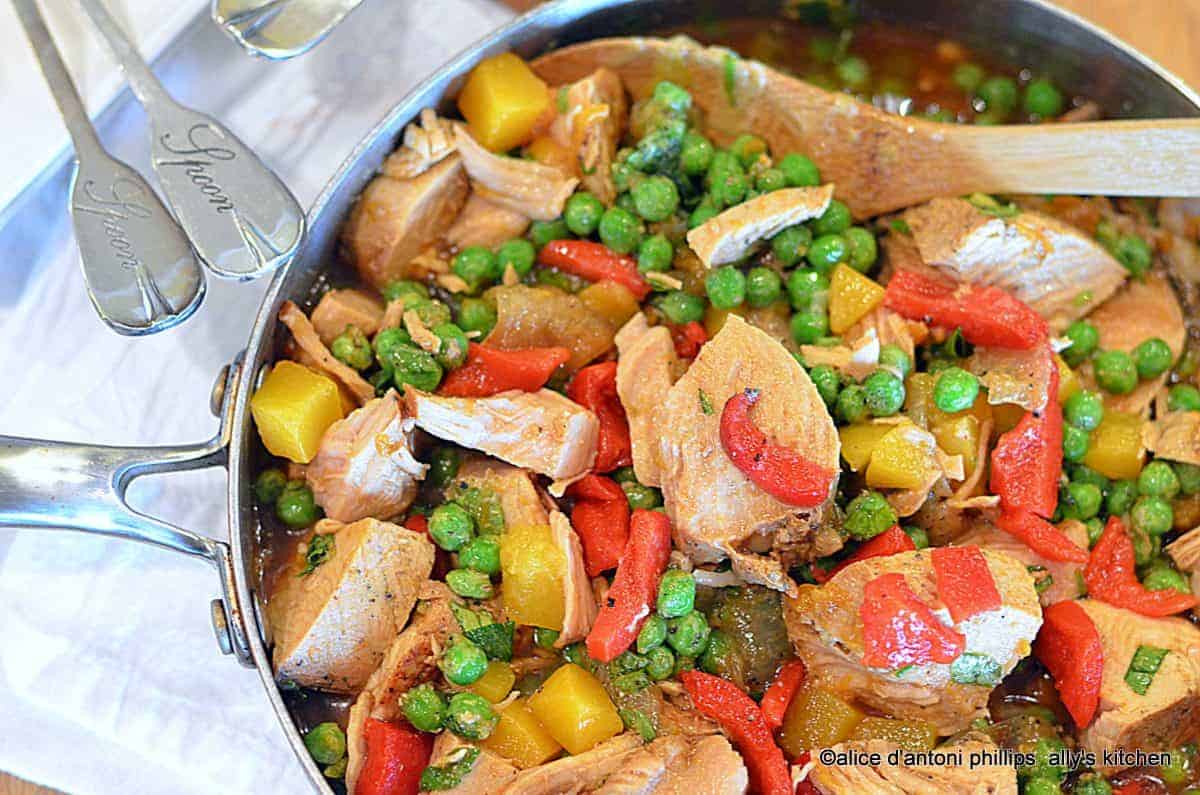 ©alice d'antoni phillips    www.allyskitchen.com