orange pineapple fajita chicken & veggies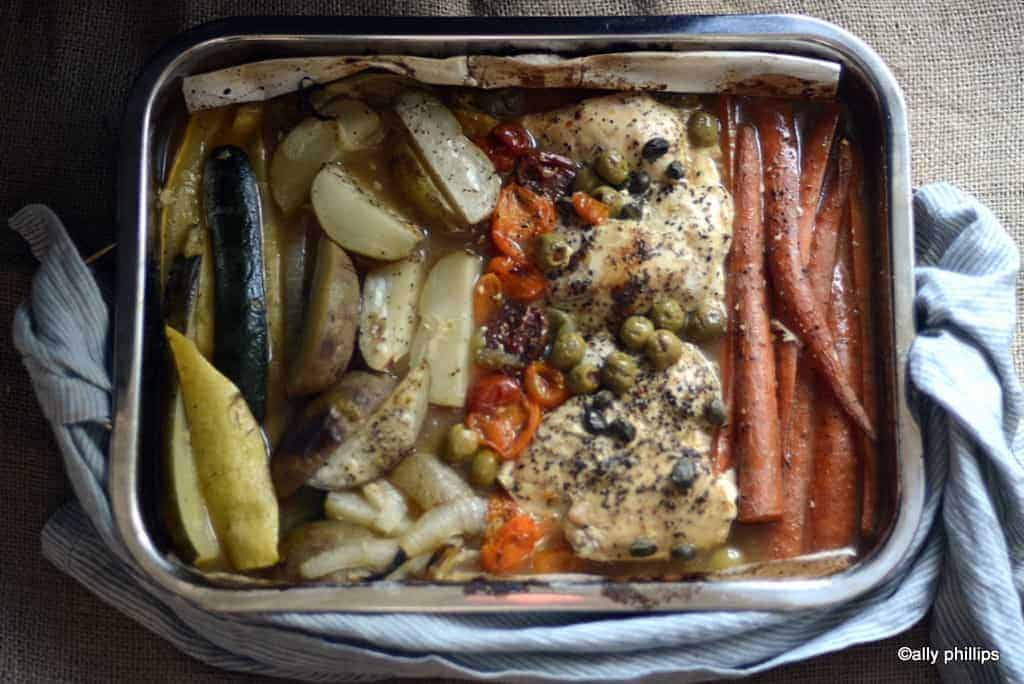 Simplicity. Easy. One pan. Stunningly beautiful. Exceptionally flavorful. That's what defines this orange pineapple fajita chicken & veggies recipe. The toughest part of this recipe is slicing the vegetables.That's about the extent of it.
When I create a dish, my mind is always in its artistic mode. I think about the colors, textures, shapes. I consider the cooking implement. Do I use a glass casserole dish? Do I separate the chicken and veggies? Do I cook in something that can go directly to the table for serving (and that's always what I typically do!). Then I start the plan. What I wanted to do with this recipe was simplify the seasoning. So, I had an organic package of fajita seasoning mix. I mean who doesn't love ordering up chicken fajitas! Rather than sprinkle it on. I decided to dissolve it in chicken broth. But, wait! What else could I add that would amplify and round out flavors. I spied a small can of Dole Sunshine orange pineapple juice!
Perfect for just sipping these juices have the pop top opening, and at about six ounces just enough to quench your thirst. They make for fabulous cocktail mixers. And, I am totally sold on the fact that they are best used in cooking where food can be elevated to greater flavor levels. True to my intuitions, adding this can of juice gave the rich broth just a hint of sweet. Not enough to say, 'oh, wow, I taste sweet'. But, just enough to say, 'dang, that's one good broth, what's in it?'
This casserole of orange pinepapple jaita chicken and veggies comfortably feeds four. Just add a salad and some bread and you're ready for a gourmet dinner in no time at all. xoxo ~ally
PS~As you can see I love to use parchment paper. It makes clean up so much easier!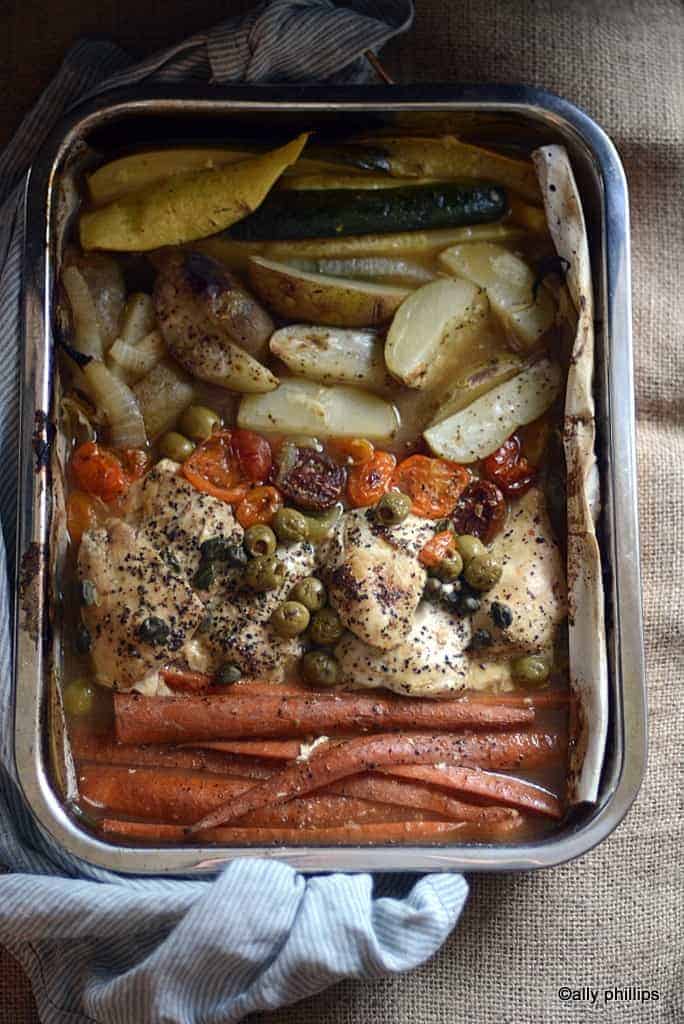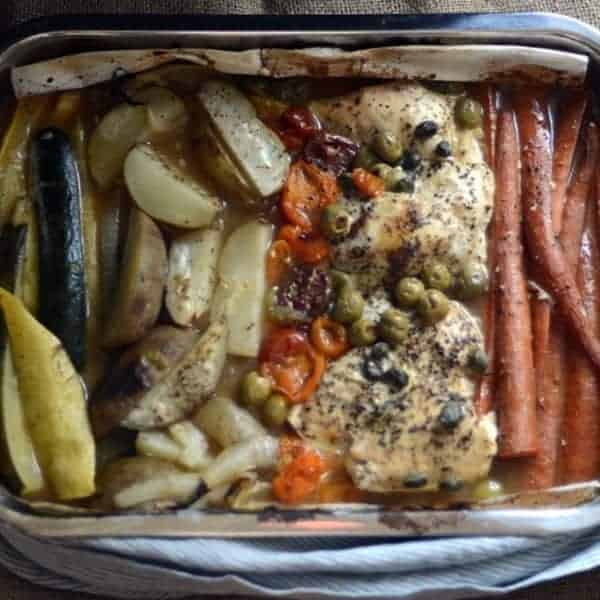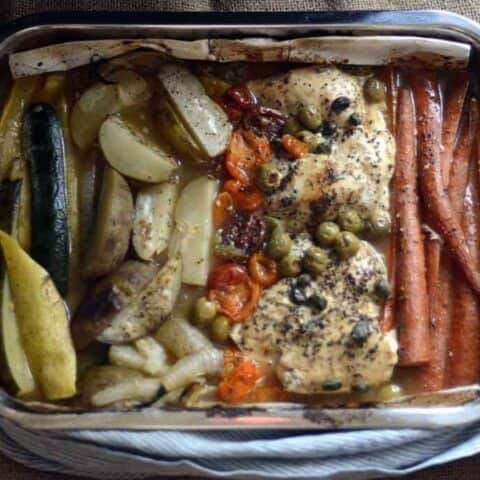 orange pineapple fajita chicken & veggies
Ingredients
Preheat oven to 400
Olive Oil Cooking spray
8 chicken breasts, small, boneless, skinless
1 large lemon, sliced thinly
6 carrots, sliced lengthwise in halves
1 yellow squash, sliced lengthwise in quarters
1 zucchini, sliced lengthwise in quarters
1 onion, sliced in half moon shapes
3 medium potatoes, sliced in thick wedges
1 cup cherry tomatoes, sliced in halves
1 tsp. sea salt
1 tsp. coarse ground pepper
1/3 cup olives with pimento
2 Tbl. capers, drained
1 (6 oz.) can Dole Packaged Foods Orange Pineapple juice
1 cup chicken broth
1 (.1 oz.) fajita seasoning packet
%https://allyskitchen.com/wp-content/uploads/2016/11/DSC6984.jpg
Instructions
Line an 11 x 17 baking dish with parchment paper. Put the lemons in and the chicken on top then add the carrots, squash, zucchini, onion, potatoes, and tomatoes. Coat with cooking spray and sprinkle with the salt and pepper. Add the olives and capers.
In a small mixing bowl, whisk together the juice, chicken broth and fajita seasoning mix. Pour all around the pan. Cover tightly with doubled foil.
Roast in a preheated 400 oven for 75 minutes. Remove and let rest for 15 minutes. Ready to serve.
Notes
You certainly can cut those veggies the way you like. I just like to get a tad bit 'artistic' with my knife.

If you cut those carrots in half lengthwise, be very careful. I usually shave a small piece from one side that allows the carrot to sit 'flat' then it's more stabilized for cutting.

Prepare ahead and refrigerate then pop in the oven when you get home from work.

This recipe would certainly work in a slow cooker or crock pot.