Simple. Fresh. Crisp. Creamy. Healthy. Crunchy. A bite of tang. Yes, this salad's got all those things that make for a perfect partner alongside a great steak, some grilled chicken, lamb, seafood~~you get the idea. Then if you're so inclined you can add corn, roasted red peppers, maybe some garden peas~~whatever colors and flavors speak to you as you're working magic in your kitchen!
And, if you just want to go solo with this salad, be sure to have some hot crusty buttery bread or dipping oil spiced with something yummy~~harissa, ras el hanut, Italian or Greek seasoning~~yes, it's that simple, and as Pharrell Williams sings,'…clap along if you know what happiness is to you..'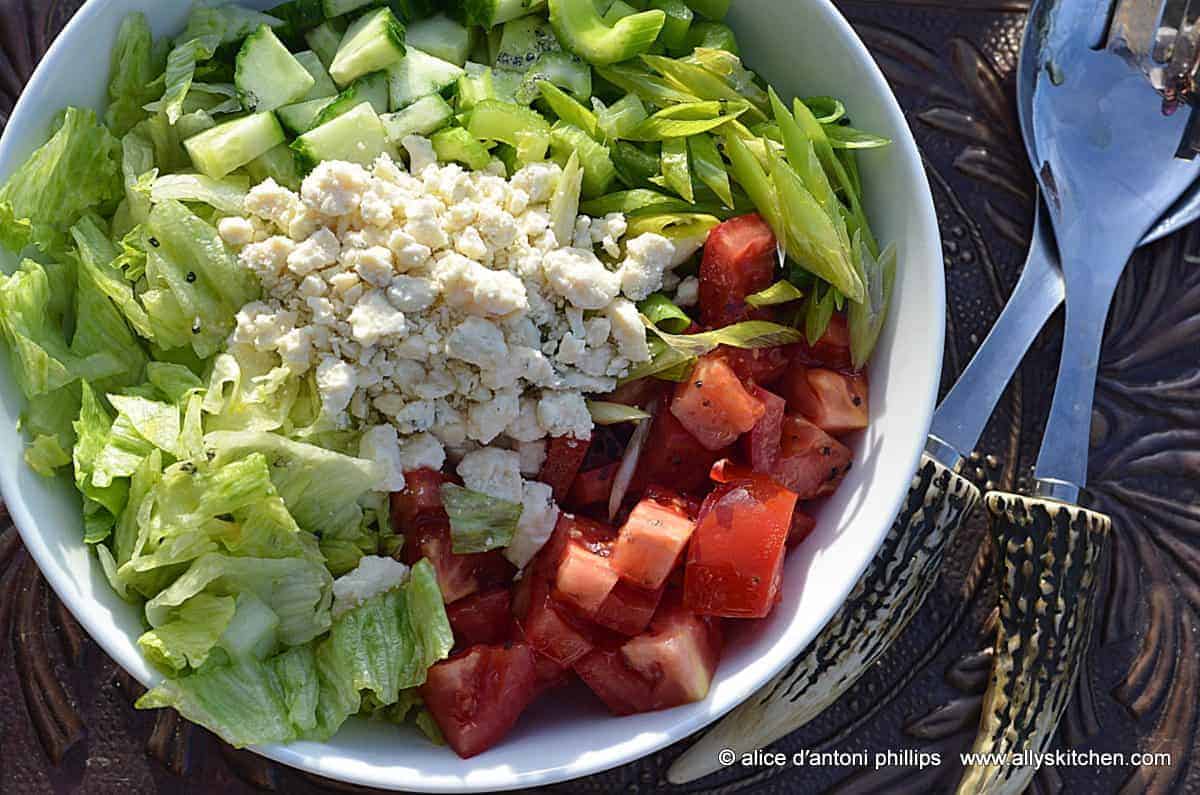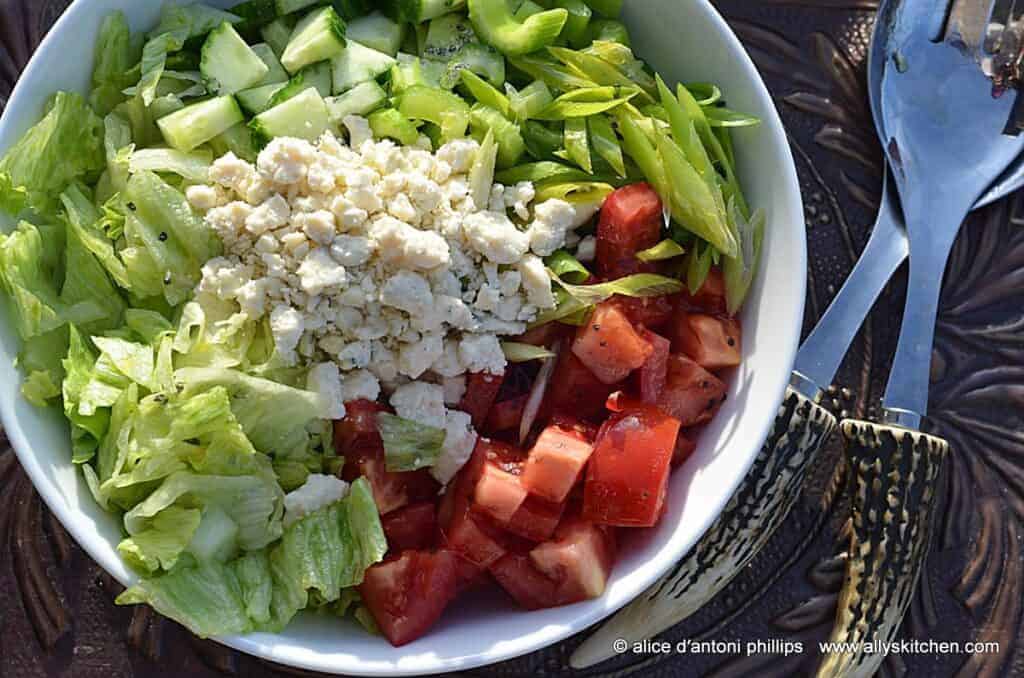 Ingredients
½ head iceberg lettuce chopped
4 Roma tomatoes diced
½ English cucumber cut into rounds then each round cut into quarters
3 ribs celery sliced
3 green onions chiffonade sliced
½ cup crumbled gorgonzola
1 tsp. sea salt
1 tsp. pepper
¼ cup extra virgin olive oil
½ large lemon juice
Instructions
Combine in a small bowl the salt, pepper, olive oil and lemon juice and whisk together.In a large shallow serving bowl, put each ingredient in its own individual pile. Put the gorgonzola crumbles in the middle.
Drizzle all with the vinaigrette. Toss when ready to serve! And, remember clap along if you feel like happiness is the truth!
https://allyskitchen.com/iceberg-gorgonzola-salad/
©ally's kitchen intellectual property