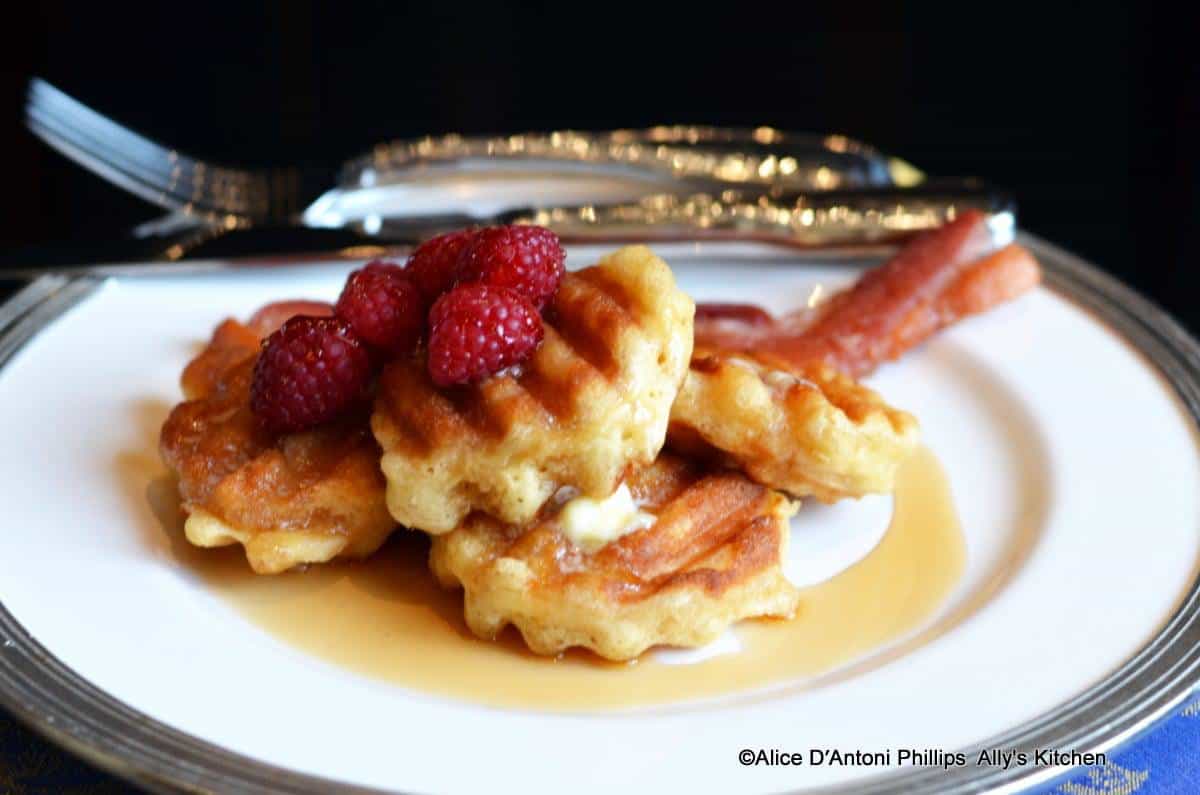 This recipe for crispy waffle babies is more about technique than anything. That's why I used a waffle and pancake mix~~I was also excited and wanted to get started with my new idea! I wanted to see if I could make a rippled and fluted pancake that has crisp for crunch and grooves for holding and absorbing syrup. I actually Googled this on images, and found nothing that looked like what I wanted…all were regular pancake styles.
So I decided to use my Lodge cast iron grill skillet, with deep grooves, to see what would happen. I'm pretty darn happy with the end result, but plan to keep perfecting the process~~maybe you'll see these crispy pancake babies in restaurants, dives, diners and other food blogs soon~~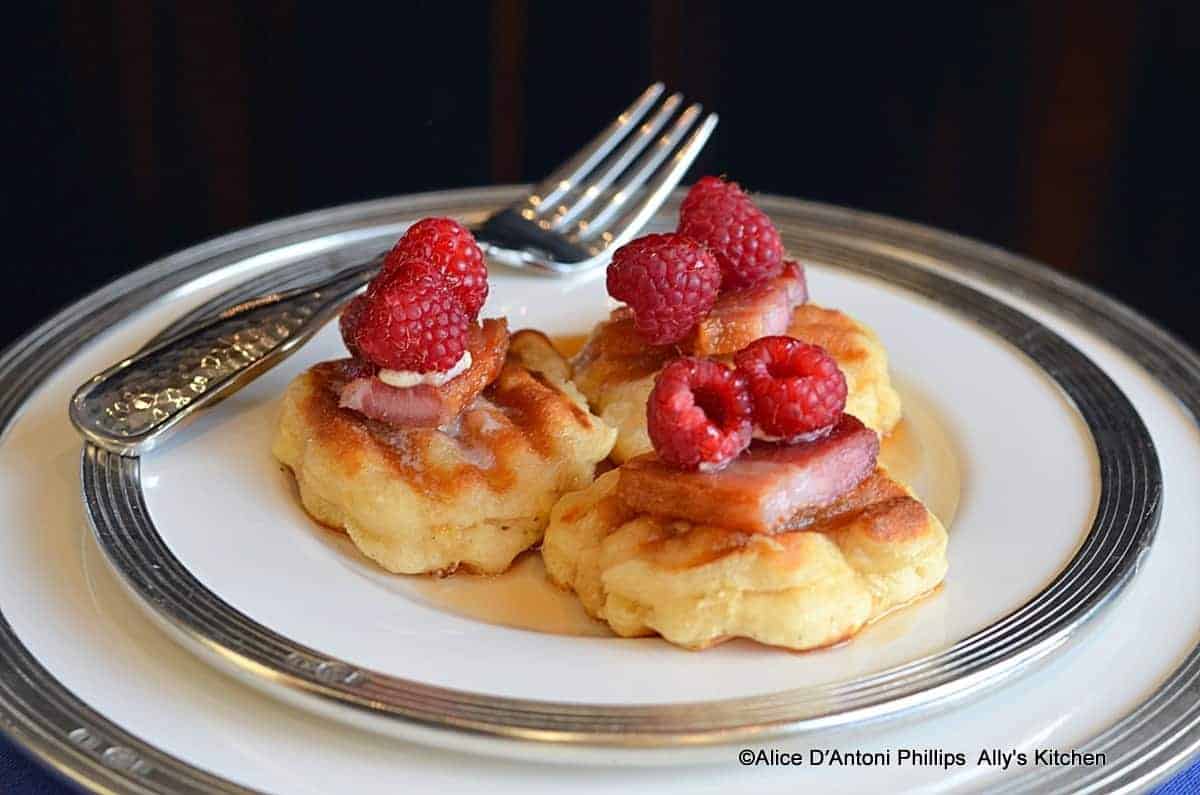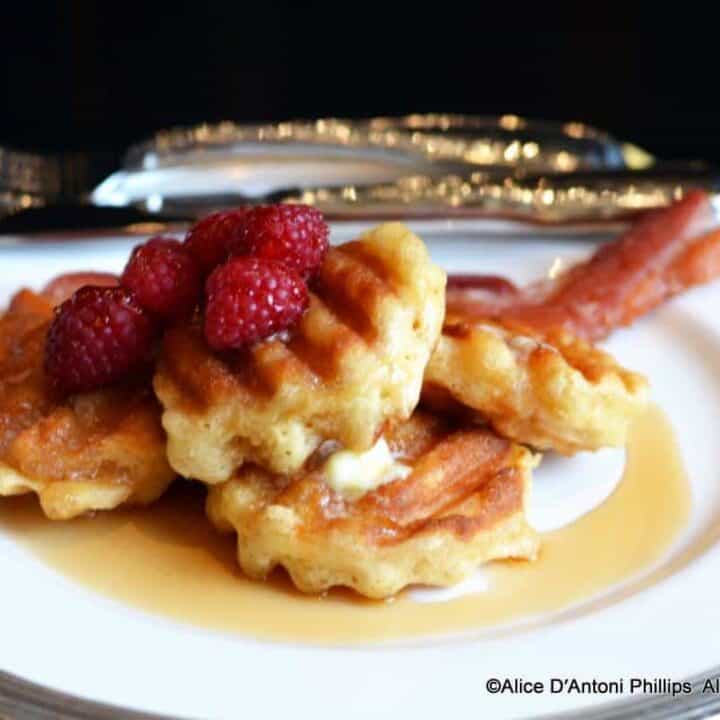 Crispy Waffle Babies
Yield: Makes: 15-18 about 3″ diameter babies
Ingredients
Bob's Red Mill Buttermilk Pancake & Waffle Mix~~Follow package instructions which calls for eggs, water, and oil.
NOTE: I used milk instead of water for a fluffier pancake. I used coconut oil.
1/2 cup coconut oil for skillet
2 cups fresh raspberries
Maple Syrup
Instructions
Over medium heat, melt 1/4 cup coconut oil (reserving the remainder for adding after you make about half the pancakes). Let the oil get hot. I used a small spring scoop to dollop about 3 to 4 pancakes in the skillet at a time. When bubbles begin to show in the center and around the edges, gently flip and cook on the other side.

Repeat process with all the batter adding more coconut oil as needed~~this oil adds to the crisp of the baby pancake!

Serve with warm maple syrup or whatever you prefer and fresh raspberries.