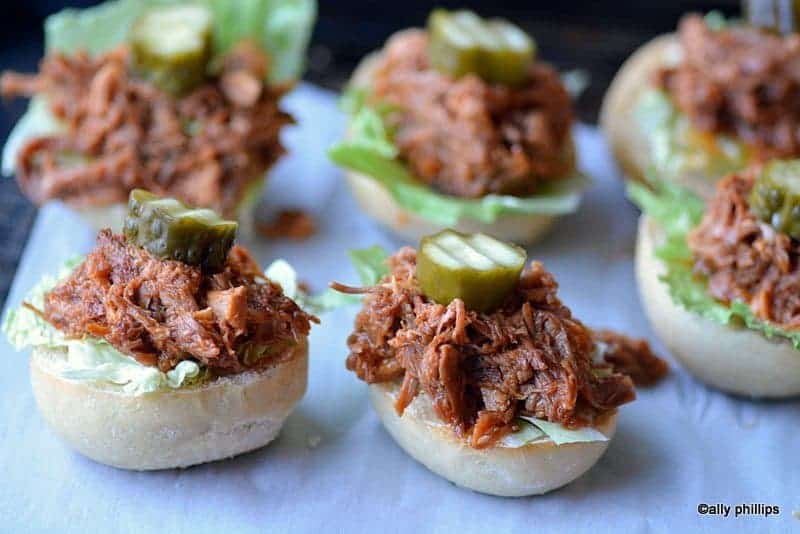 This pork bbq is cooked slow. In the oven. Or a slow cooker if you want. Just a peek every now and then to check for liquid. After several hours, you'll discover pureT love! You'll  taste just subtle hints of sweetness, a wisp of tang and then a linger of gentle heat and spice~all coming together with fork-tender, pull apart pork.
Why make preparing pork bbq hard when it can be easy with just a few ingredients?  And, this recipe is one that you'll be sure to put on your frequent recipe list! Enjoy and serve in many different ways! xoxo ~ally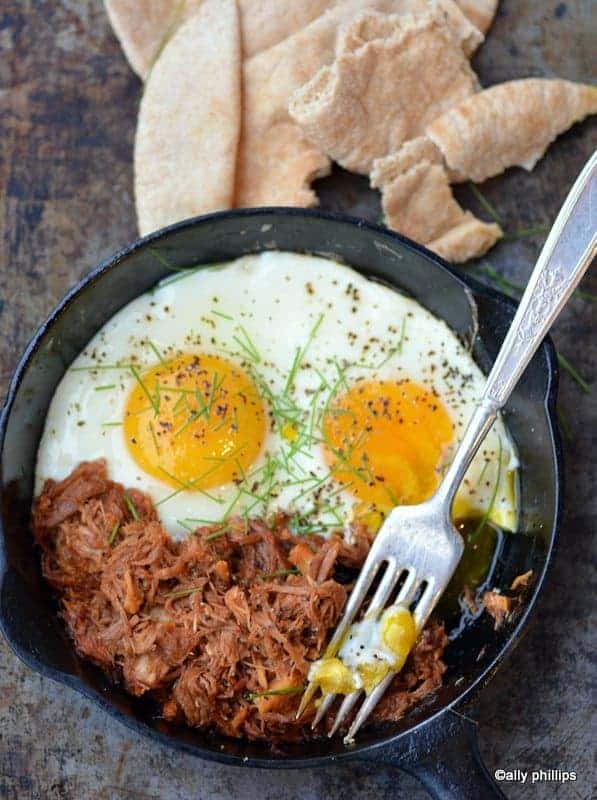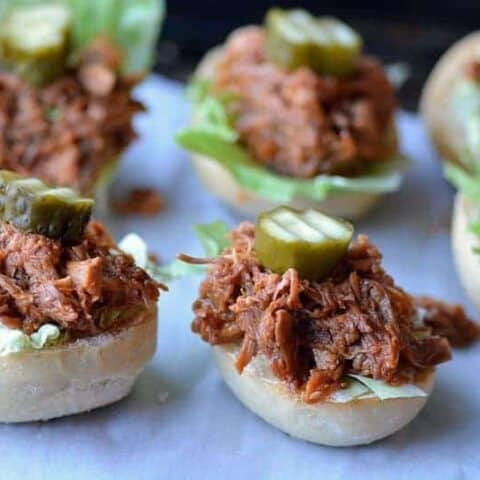 slow & easy pork bbq
Ingredients
Preheat oven to 425 then 375 (Can be done in a slow cooker.)
Cooking spray
3 to 3 ½ lb. pork butt roast
12 oz. Dole Sunshine pineapple juice
2 cups spicy tomato juice
2 cups water
2 tsp. sea salt
2 tsp. coarse ground pepper
1 tsp. dried red chili flakes (optional to reduce depending upon your palate)
Instructions
In a large heavy pot, coat the pot. Add the pork, pineapple juice, tomato juice, water, salt, pepper and red chili flakes.
Cover with doubled foil and a lid. Roast in a preheated 425 oven for 2 hours. Check once or twice to see if you need to add any water. Reduce heat to 375.
Check to see if more water is needed (pork should be at least half way covered with liquid). Continue cooking another 2 ½ to 3 hours.
You'll know it's done when the pork is able to be shredded with a fork.
Note: If you have lots of broth remaining once the pork's done, let the shredded meat hang out in it because it will thicken some and absorb into the meat.
Also, if you want to thicken the broth, combine one tablespoon corn starch with one tablespoon of water and blend into the broth.