Sweet and Spicy Beef Roast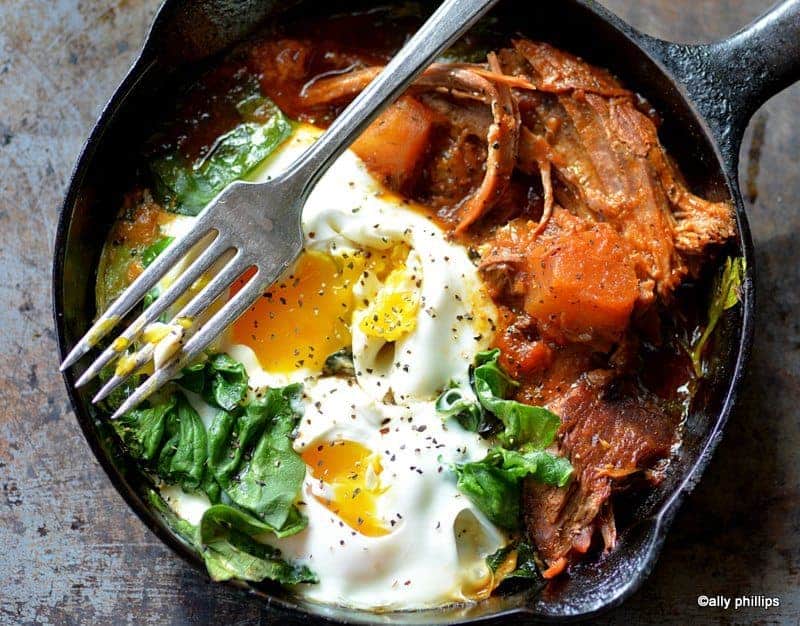 Sweet spicy beef roast is really a super easy pot roast! Just a few ingredients, let it slow cook. You'll have this sweet spicy beef roast.
Roast Beef in the Slow Cooker
Now I love a good pot roast and with this one, you can choose to do in the oven or in a slow cooker. I've never had any real luck with doing a pot roast on the stovetop, but maybe you have the secret! This roast can be cooked then frozen in freezer bags for later use. It's a great way to have something home cooked in no time at all, so buy an extra-large roast, double this recipe and save freeze more for later!
Roast in a Crock Pot
There's nothing easier to prepare for a weeknight family meal than roast in a crock pot. Call your appliance a crock pot, slow cooker, multi-cooker, InstaPot. Whatever the nomenclature, the end results will be the same, a delicious melt-in-you-mouth slow cooker pot roast that's healthy!
Mississippi Pot Roast Recipe
The rage in the pot roast recipe world is the Mississippi pot roast. Yes, mam, it's great. But this Colorado pot roast boasts flavors and ingredients of the West that give you a slow cooker healthy pot roast recipe.
What makes this slow cooker Colorado pot roast so dang delicious is the simple combination of some great ingredients! You've got the two flavor mixtures of a gravy mix and then the added depth of the potato leek soup mix. Then you're going to get some unique flavors and colors with the roasted grilled Piquillo peppers, and, please feel free to add more than just the twelve ounces! I mean who doesn't love to get a tasty roasted pepper in every bite!
Slow Cooker Recipes Healthy
Now I love a great pot roast, but I want my pot roast to be healthy. I have several pot roast recipes that can be used in your slow cooker, crock pot, or multi-cooker. Here's another that I think you'll like grassfed pale ale beef pot roast and Bourbon Fajita Pork Roast.
I'm not sure about you, but I do a lot of buying on Amazon. It's convenient and saves time. Now, if you click these links for some of the ingredients, I get a very small itsy bitsy few cents as part of the Amazon Affiliate Program. Believe me, the time I invest in linking up these products for you is worth helping you with yet another way to easily make this recipe!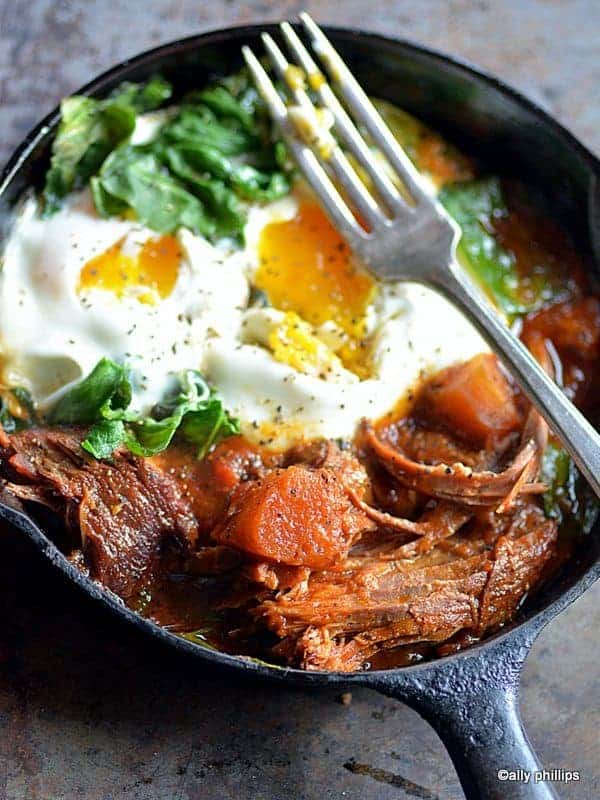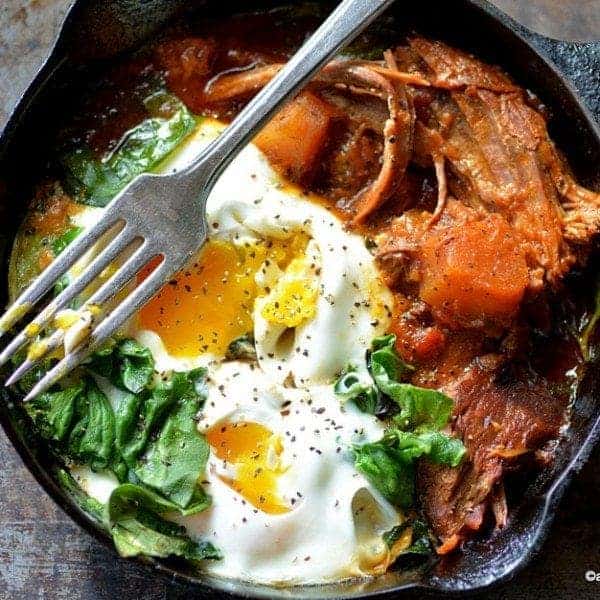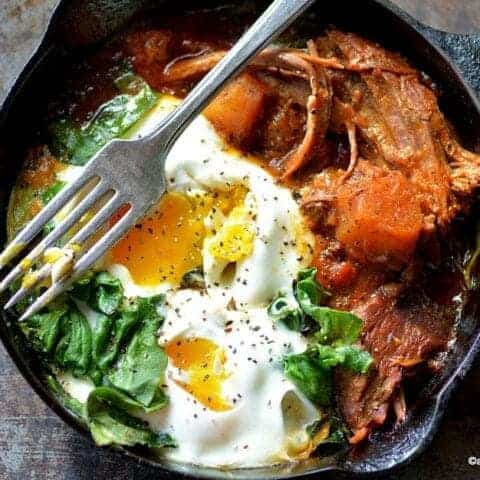 sweet and spicy beef roast
Sweet spicy beef roast is really a super easy pot roast! Just a few ingredients, let it slow cook. You'll have this sweet spicy beef roast.
Ingredients
Preheat oven to 425
2 to 2 1/2 lb. beef roast, chuck or rump, cut into 2-4 pieces
3 Tbl. Bacon drippings, canola oil can be substituted
1 cup water + more when cooking
1 tsp. sea salt
1 tsp. coarse ground pepper
1 tsp. sriracha
3-4 bay leaves
4 garlic pieces, peeled and smashed
½ onion, chopped
8 oz. can pineapple chunks, with juice
1 (15 oz.) chopped tomatoes
1 ½ cups tomato vegetable juice
Instructions
Put the drippings in a heavy Dutch oven over medium high heat. Brown the meat well getting a caramelized coating.
Remove meat to a plate. Deglaze the pot with 1 cup of water. It will be a rich dark brown. Scrape the sides and bottom of the pot getting all the good flavorings.
Add the salt, pepper, sriracha, bay leaves, garlic, onions, and pineapple chunks and blend. Add the meat back in. Top with the chopped tomatoes and vegetable juice. Cover tightly and put in a preheated 425 oven for 60-75 minutes. Add 1 to 1 ½ cups of water to the pot.
Recover and cook another hour. Add another 1 to ½ cups of water (or vegetable juice), cover, and turn off oven. Leave roast sit in the oven until ready to serve (if within an hour or so).
Notes
This tender beef roast can be used for sandwiches and more!