March 2016 was somewhat historic. Yes, it's when the world shifted. The stars collided. The universe got bigger. According to the New York Times "…The Obama administration announced Tuesday that it would allow individuals to travel to Cuba for "people to people" educational trips and lift limits on the use of American dollars in transactions with Cuba…" And, some 88 years after closing itself from the rest of the world, a sitting President Obama visited Cuba. A whole new world. A brave new world. An opportunity for more than just commerce and retail, but food! Yes, the glorious DNA that connects us all regardless of where we breathe air on this planet called Earth.
No one's more excited than Cuba than me! Well, my passion, of course, comes from the food aspect of this island country. I just know that there are treasures for the palate awaiting us all when we travel to a country full of rich history and beautiful people. Their cuisine is punctuated by hundreds of years of legacy. The Spaniards arrived in about 1492 and stamped their influence. Next was the major influence of Africans by way of the slaves that were brought to Cuba as labor. Then in the 19th century the Chinese arrived and etched their palate pleasures on Cuban food. And, we lest not forget the Caribbean winds that have impacted Cuban dishes
Favorite meats in Cuba are pork and chicken. Rice and beans are a staple as are fried foods. And, Cubans love pizza. This havana paprika grilled chicken celebrates the iconic and historic opening of a neighbor country to the USA that now will share its gifts and talents with the rest of the world. It is a time for celebration! In February 2016, I went to Morocco with Brendan's Adventures. Yes, a bucket list check for me. Alas, the timing is not right for the next trip in December 2016 to Cuba. If you want to be assured an amazing experience, then sign up for this trip. You just need to bring your camera, a few changes of clothing, and I assure you Brendan and Jeff will give you the experience of a lifetime!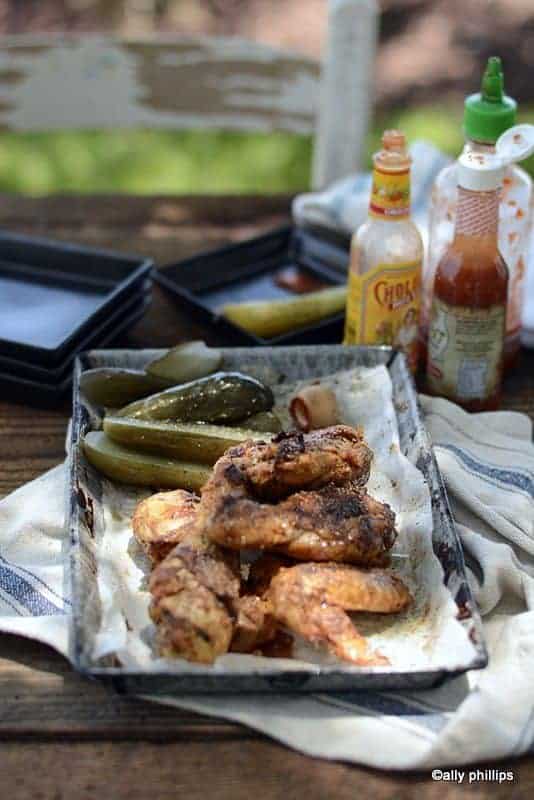 havana paprika grilled chicken
Ingredients
Preheat grill to 550-600
4 pieces/each of chicken thighs, legs, wings
2 Tbl. lemon pepper
1 tsp. ground cumin
1 tsp. ground onion powder
2 tsp. garlic granules
1 tsp. sweet paprika
1 tsp. smoked paprika
1 tsp. hot paprika
¼ cup safflower oil
Instructions
Rinse and pat dry the previously refrigerated chilled chicken pieces. Put in a large mixing bowl.
Combine in a small bowl the lemon pepper, cumin, garlic, the three paprikas and oil. Blend well.
Pour over the chicken. Massage into the meat for several minutes. Cover and let it rest for about 15 minutes.
Coat a hot grill with cooking spray. Put the chicken on, cover with lid and grill on the first side about 4-5 minutes. Turn and grill another 4-5 minutes (lid covering). Open grill and check internal temperature of the wings. Should be about 160-165 degrees. If done, put wings on the top resting rack of the grill. If there's not rack, remove to a parchment paper covered sheet pan and cover with foil.
Continue cooking the chicken until the thighs and legs reach the internal temperature of 165. When done, remove to the pan. Cover with foil and let the chicken rest for about 15 minutes.
Notes
Squeeze lime juice on the chicken for a citrus pop!
Serve with black beans and rice.
Mango salsa is a light refreshing contrast with the chicken.
https://allyskitchen.com/havana-paprika-grilled-chicken/
©ally's kitchen intellectual property