Cajun Beef Onions Peppers Paprika Pineapples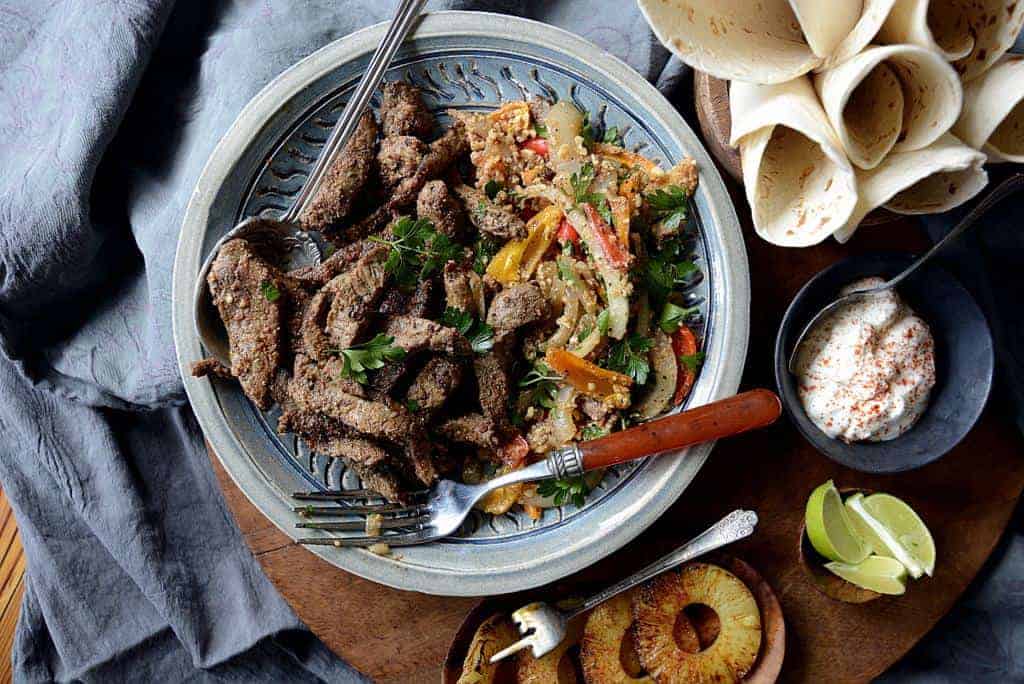 This Cajun beef is a fusion of Asian and Cajun country flavors! You'll be amazed at how simple and easy it is to make in no time at all!
Recipe for pineapples feast
Who wouldn't be in love with a recipe for cajun beef that can be completed in a short time and filled with taste, texture, and elegance! This recipe for peppers and paprika pineapples with cajun beef onions promises all that and more. Enjoy this Cajun Pork Chops with Brown Sugar Buttered Apple Grapes & Fresh Mint with your family on weekends for a great lunch.
Quick recipe for beef and pineapple
Here you have some seriously nuanced flavors going on. Yet, the ease of planning as you serve it would make you feel like a rock star. And you will be the genius of creativity in how you choose to serve it. With tortillas, maybe, and let everyone make their own version of happiness. With some steamed rice, maybe. Or remain easy and serve a Texas-sized hot baked potato with sour cream and butter on top with grandma's cajun meatloaf!
Cajun sauce with beef and pork
The explosion of sweet and sour flavors in this salad with dill pickle creole shredded pork, plus a kick of serrano pepper, makes it incredibly refreshing. About a week, it rests well in the fridge and tastes better as it marinates in its own juices. Adjust the look and taste by adding red onion that is finely sliced.
Rice plate with chicken wings
It can be eaten as a side salad along with best ever creole chicken wings, as a bruschetta topping, or added to a nutritious bowl of rice, lentils, greens, and sliced avocado. Make-Ahead: Before eating, the salad must be refrigerated for an hour or two and can be refrigerated for up to 1 week.
Cheese and beef lunch
After having tried it, the guests would leave pleased and impressed. The list of ingredients for the Kansas cottage cheese rice meal may seem a little lengthy, but it's nothing you can't find at home or on the street. You simply can't go wrong with a recipe that can make rice fascinating for adults and children. Team it up with authentic low country boil for a great feast.
Rice bowl with beef and cheese
You can incorporate this Kansas cottage cheese rice meal recipe to the weekly meal schedule for your family or just delight them one fine day with it. You will want to change the recipe accordingly if you have children or representatives of the house who do not tolerate spice. You will have a large bowl of rice at the end of the day, which is so inviting that it will send people to the dinner table.
Looking for a new, enjoyable appetizer for the party? A big hit will be this bright pineapple salsa recipe. It's a little sweet, a little bit salty, and it's 100% delicious. Perhaps, at first glance, pineapple salsa sounds wild, but it's not when you think about it. Technically, tomatoes are also fruit, and they're sweet in taste as well. I dare you to give this pineapple salsa a try if you don't believe me!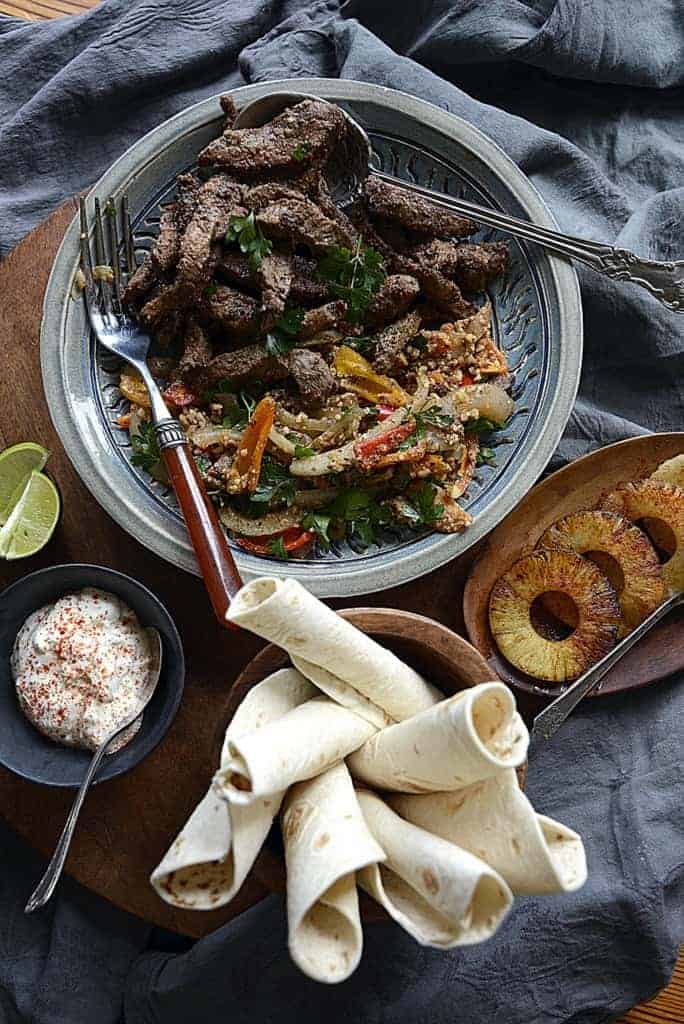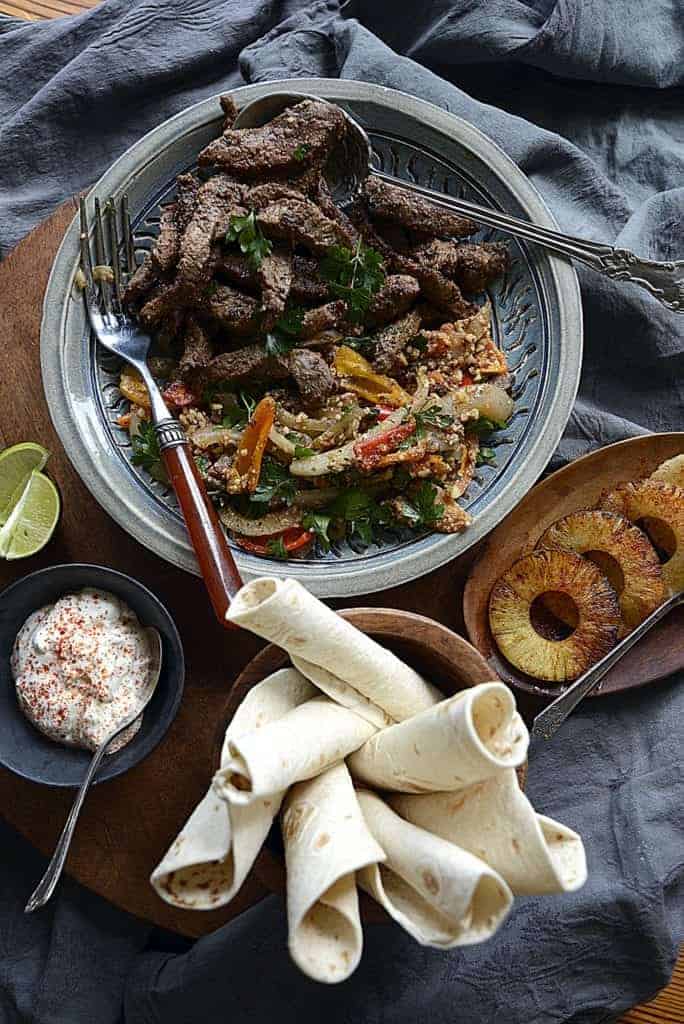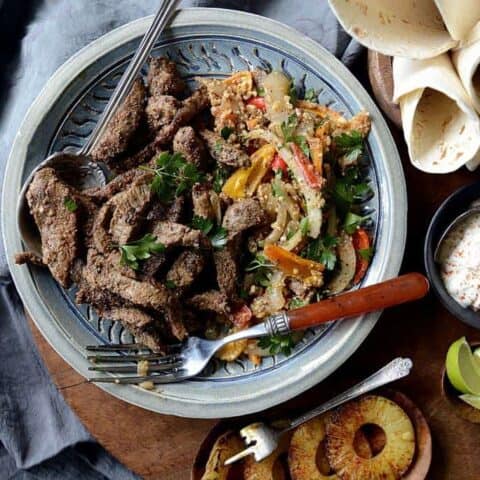 Cajun Beef Onions Peppers Paprika Pineapples
Yield: About 4-5 hungry folks

This Cajun beef is a fusion of Asian and Cajun country flavors! You'll be amazed at how simple and easy it is to make in no time at all!
Ingredients
¼ cup oil
1 to 1 ¼ lbs..grassfed beef, cut in fajita style strips
2 tsp. Cajun seasoning mixture
1 tsp. smoked paprika + more for dusting
2 cups sweet onions, French cut, thin half moons
1 cup mini peppers, multicolored, sliced lengthwise
1 serrano pepper, most of seeds removed, diced
½ cup almonds, ground
¼ cup Italian parsley, rough chop
5-6 pineapple slices
2 Tbl. butter, salted
Instructions
Put a large skillet over medium heat. Add the oil and let it heat. Add the beef, Cajun seasoning misture and smoked paprika blend and brown the meat. Increase heat to medium high to get a nice browning on the meat. Cook about 5 minutes tossing and blending.
Reduce heat to medium. Push the meat to one side of the skillet. Add the onions, peppers and diced serrano. Toss and blend. Cover with a lid and cook about 5 minutes.
Reduce heat to simmer. Toss the almonds and parsley in with the onions/peppers. Cover until ready to serve.
In another small to medium skillet over medium heat, melt the butter. Add the pineapple slices and pan sear to a golden brown on each side. Remove and dust with paprika.
Serve with street size flour tortillas, grilled paprika pineapple slices, sour cream or Greek plain yogurt (dust with paprika), lime wedges, hot sauce, and whatever makes you happy! Add salt and pepper to taste.