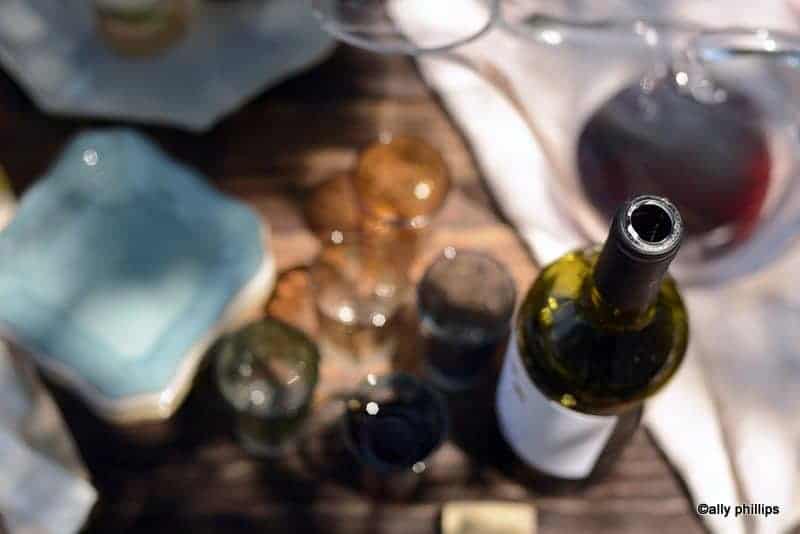 "Art washes from the soul the dust of everyday life." — Pablo Picasso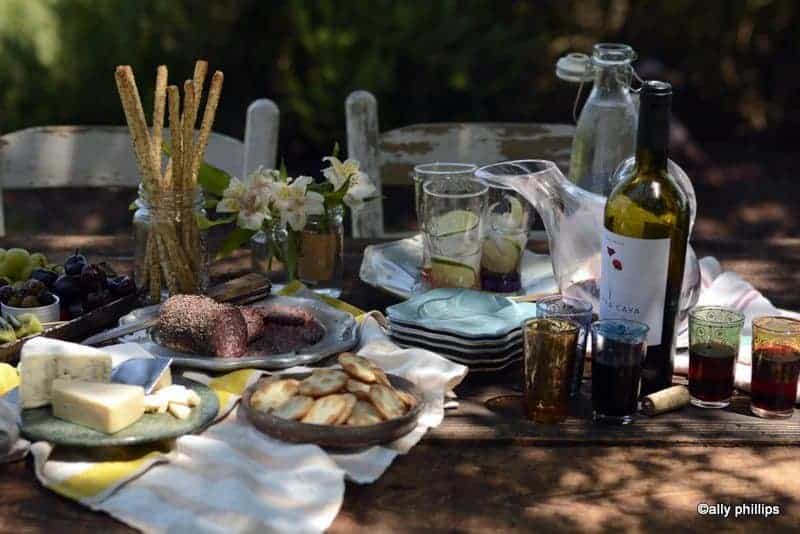 Your imagination is a powerful thing. It's the brain's way of seeing what the possibilities are. Everything that we use in today's world is because of someone's imagination that sparked dreams and 'seeing' what could be. No doubt imagination is a complex and widespread neural network in the brain.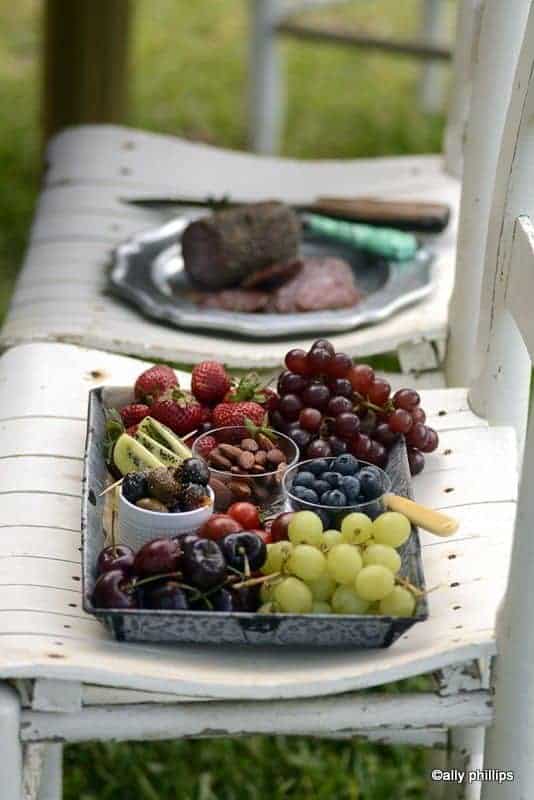 Imagination is also a great way to escape reality. We all need that on a regular basis. As children, our imaginations were in overdrive. Somehow as we grow older with the realities of life settling in, we tend to lose our penchant for imagination.
Lots of things can help us escape reality and the stressors of life and using your imagination is one. One way I love to do this is through food. It's a natural avenue to let my imagination flow and grow. While I would really prefer to travel, sometimes I'm stuck at home doing the humdrum regular things of life. My next best thing is to create the sights, sounds, senses, tastes, aromas and feelings where I'd want to be, but make them 'real' where I am.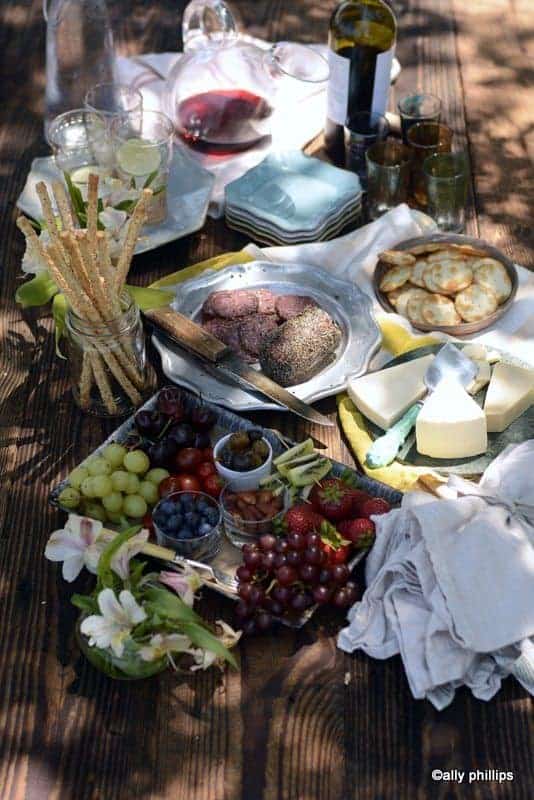 Italy is one of my favorite and most intriguing countries for food and wine. And, on one balmy warm weekend late afternoon, I created this 'mindspace' into my reality escape by simply using food and wine.
And, helping me do this brief getaway is my foodie fairy godmother, Karie. Well, that's what I call Karie, The Foodie Godmother of the Universe. She's officially media mogul, popular blogger and wine expert, Karie Engels of 'Home with Karie Engels' When you're approached by Karie to work collaboratively on a wine project, well, to say the least, I got excited and was thrilled! My world would become more interesting because of Karie and VinoVersal and the Tasting Parcel Salento.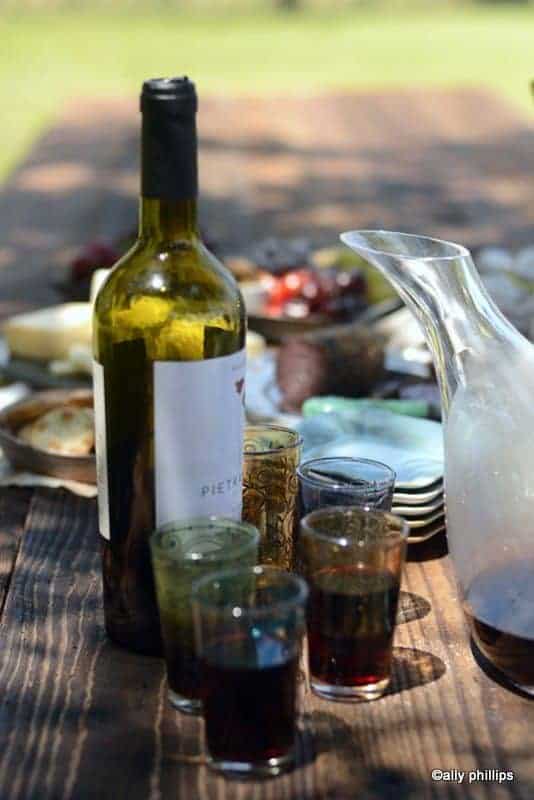 Pietra Caya 2014. A taste of Salento Italy.  Just the description, "…aroma is vinous with reserved strength, resembling a mixture of berries and lavender. The taste is strong, very fruit and velvety…" captured my imagination of being in the wine growing region of Salento in Southern Italy.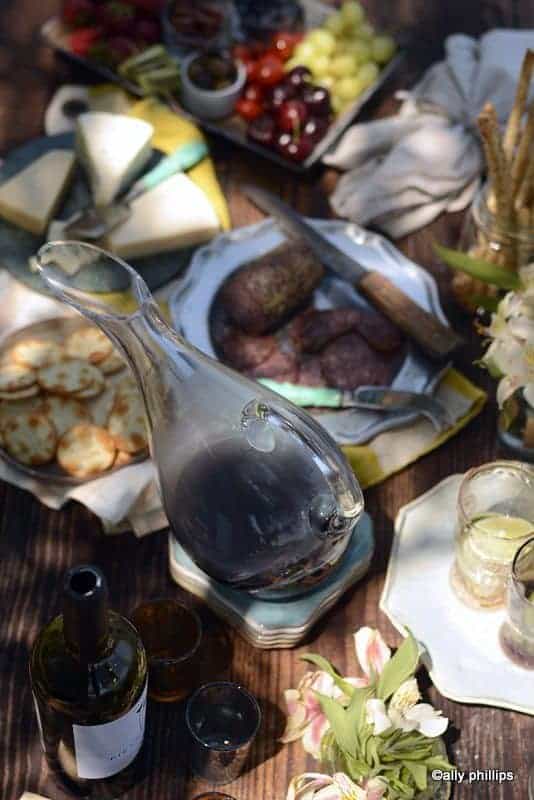 Then I paired with it nibbles and bites. An aged collection of cheeses, bleu, cheddar, asiago. Each with its own distinct flavor. The sweetness of fruits and berries. The saltiness of olives. And, the strength of peppered salami with Italian seasonings. All came together to create the perfect 'escape storm'. But, I went no where. Only my yard where I laid out this simple collection. No cooking. No hard work. Simply an imaginative experience that truly swept us to the boot of Italy, Salento, where some of the gems of the sea front can be found. Maybe someday I'll go. For now, it's my escape from reality.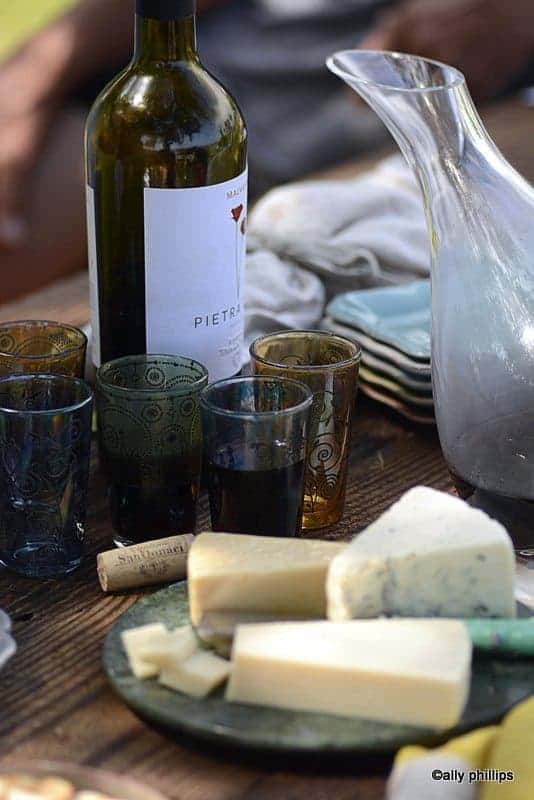 Come join me in this escape from reality. Or better yet, create your own. With just a tad bit of imagination, it can happen. Tip toe to that edge of life, look over, there are rays of light. See the possibilities.