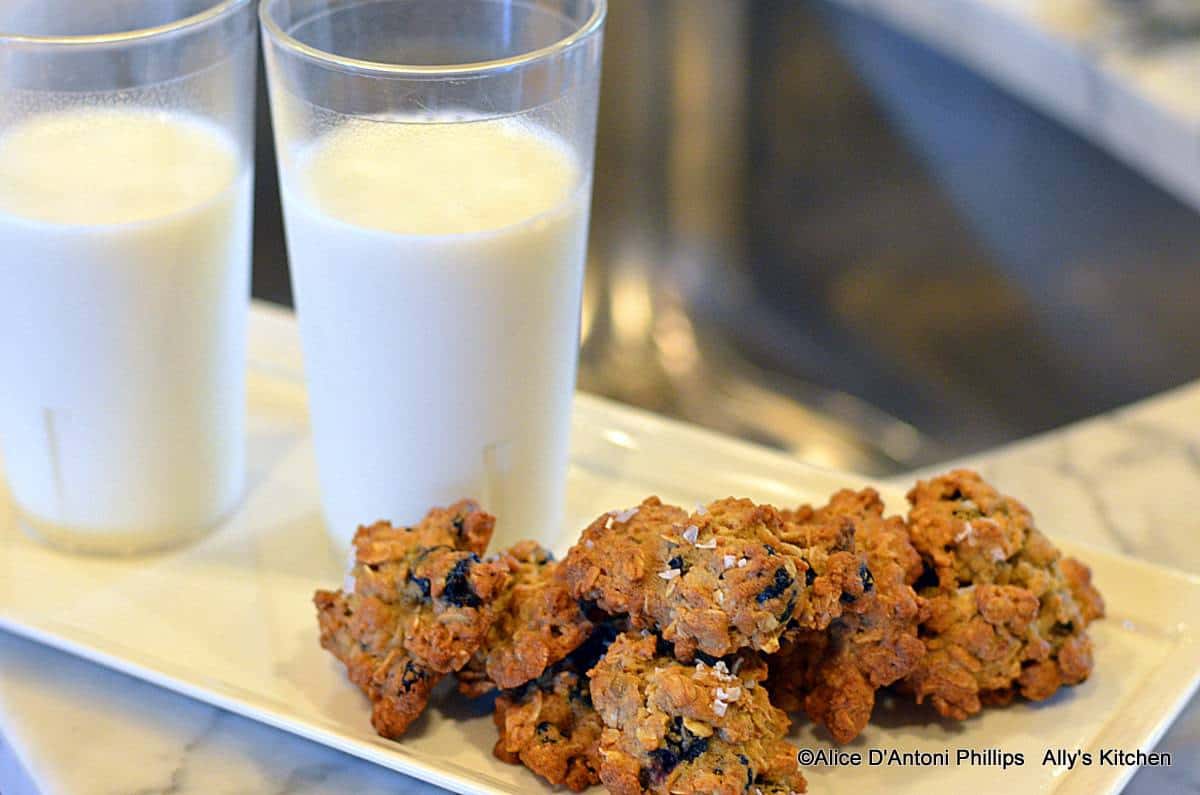 My feet have finally touched ground after the zany and surreal weekend in Santa Monica, CA at the DOLE California Cook-Off!  So, what's the first thing I do when I get home?  COOK!  Being in the fruitilicious mood from four days of a 'Dole Role', I decided that instead of making my traditional normal oatmeal raisin nut cookies, I'd go with something fruity and keep the nuts~~enter wild blueberries and salted pistachios!  These cookies are insanely delicious~~like having your bowl of morning oatmeal in your hand!
With most new things I create, I like to have taste testers…lucky for me this particular day!  Seth, my main yard guy, and his buddy were here working furiously in the humidity and heat.  Now, what boys don't like a big ol' glass of frosty cold milk and warm cookies just from the oven?  I mean that's about as American as apple pie, ice cream and hot dogs!  So, I spy my taste-testers and head out with their treats~~and, yes, they gave them two thumbs up!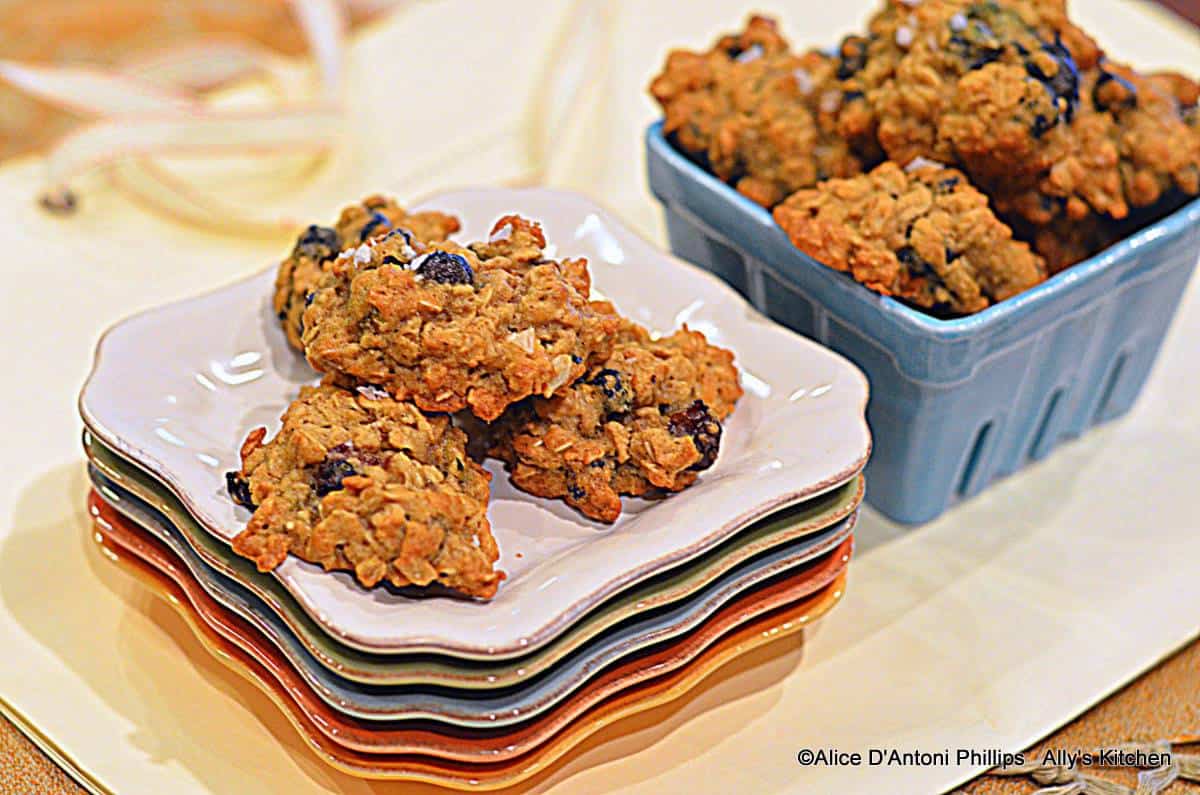 Preheat Oven to 350
Makes: About 4 dozen
What you need:
1 tsp baking soda
1 ½ cups rice flour
3 cups oatmeal (not quick cooking)
1 cup dried blueberries
½ cup salted shelled whole pistachios
1 cup soft salted butter
½ cup packed dark brown sugar
1/3 cup regular sugar
2 tsp Rodelle vanilla
½ tsp sea salt
2 room temperature eggs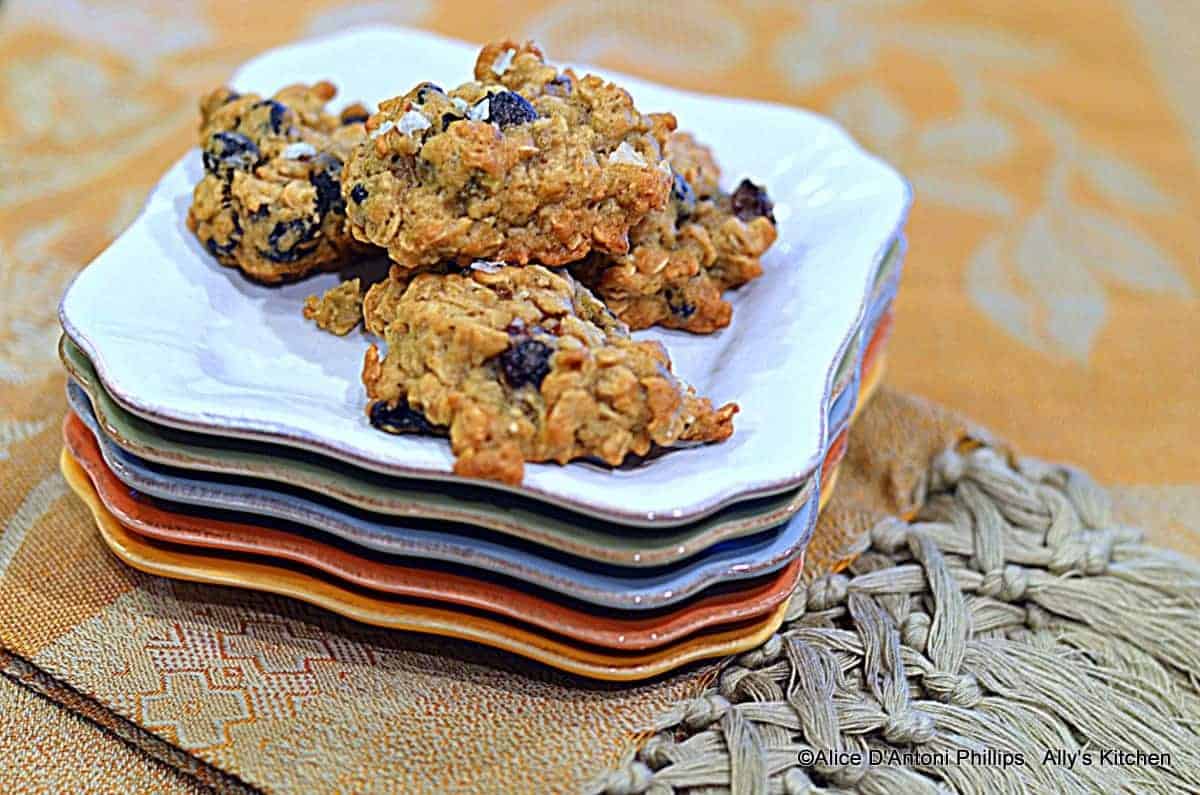 What you do:
Have two mixing bowls.  In one combine the baking soda, flour, oatmeal, blueberries and pistachios and blend.
In another bowl, cream together the softened butter and brown and white sugar until nice and fluffy.  Add the vanilla and salt and blend.  Add in one egg at a time and whip together.
Add the dry ingredients about 1/3 at a time and blend well.  Put in the refrigerator for about an hour.  Use a scoop and place on a parchment-lined cookie sheet.  Bake in a preheated 350 oven about 10-12 minutes or until the center is still slightly soft.  Remove and cool.
Begin eating insanely while they're still warm!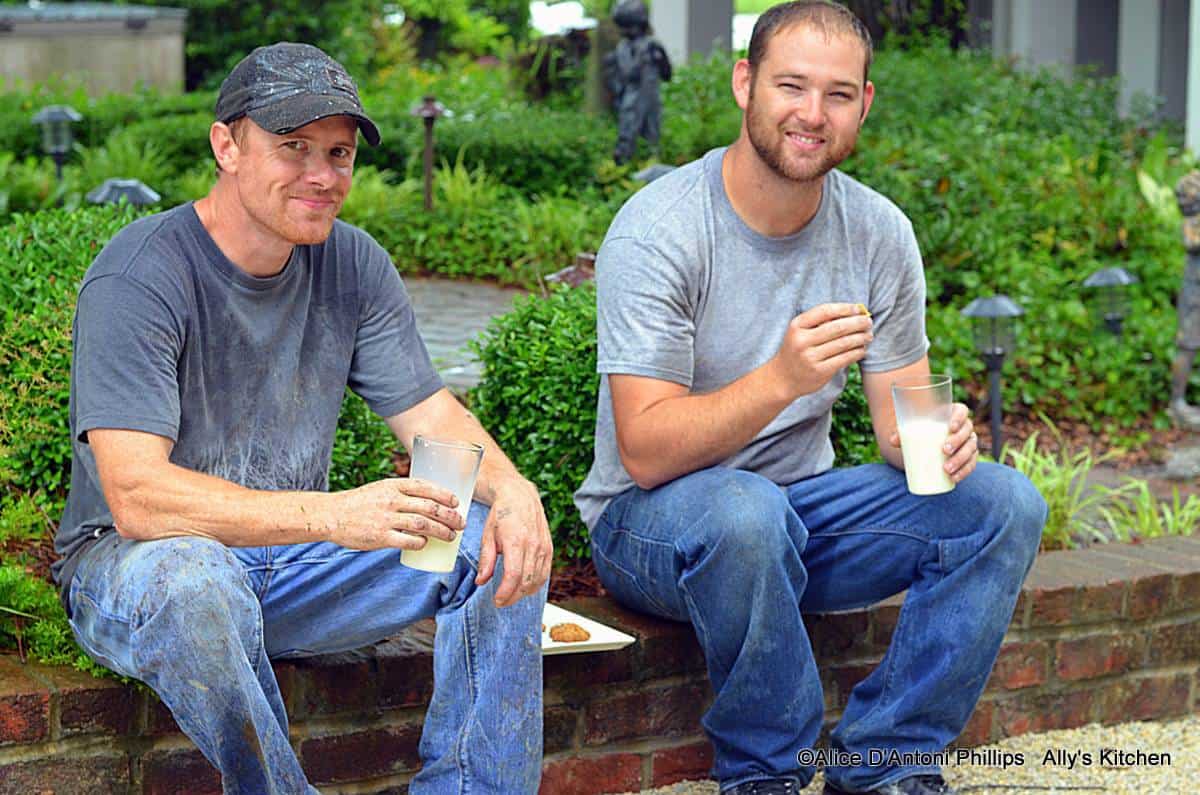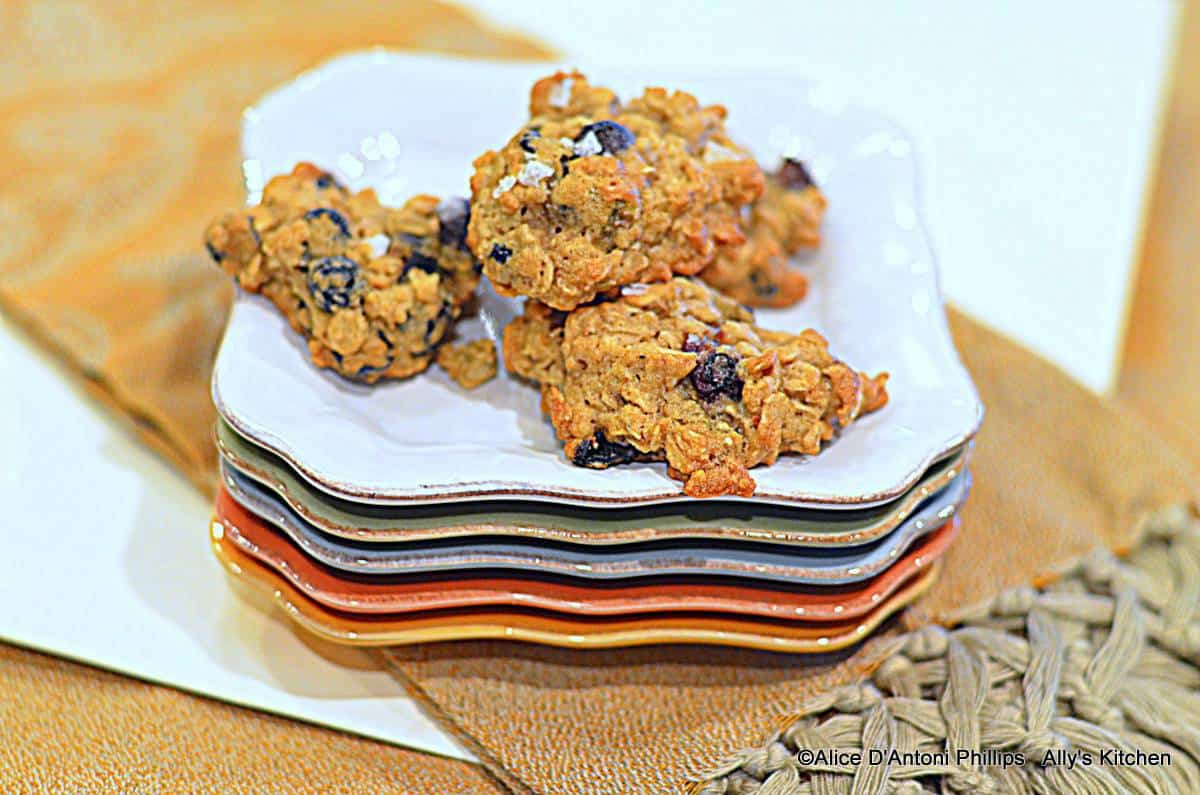 ©Alice D'Antoni Phillips  Ally's Kitchen