There's not enough great things I can say about this dessert! I mean this cutie pie no bake chocolate coconut almond dessert requires zero cooking skills. Truly, just follow these directions and you'll have this luscious no bake pie in your refrigerator in now. And, the best thing about it? Well, it gets better on days two and three. That is, if it lasts that long!
What I love about this recipe besides being insanely easy and quick is that you have this creamy chocolateee flavors going on while your getting that hint of crunch from the graham crackers and then the feeling that you've just taken a bite of an Almond Joy candy bar. Yes, my favorite candy bar! The textures are superior in this recipe. And, the fact that it's refrigerated and chilled, you have that cool temperature of the dessert that's just so refreshing.
I sure hope you try this dessert. I promise it has captured the heart of my husband who's a darn good judge of sweets! xoxo ~ally
PS…I'm also sharing a few of my favorite enamelware pans that works great for so many recipes including this recipe!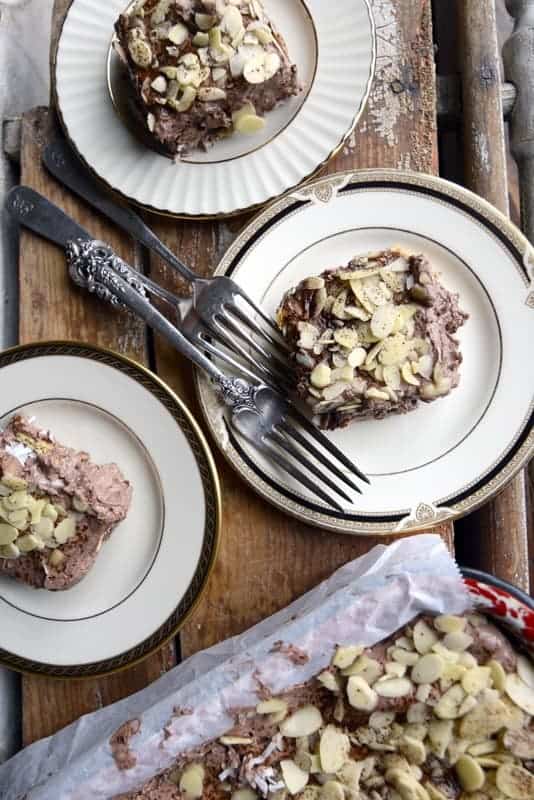 cutie pie no bake chocolate coconut almond dessert
Ingredients
10 graham crackers
1 (3.9 oz.) chocolate fudge instant pudding mix
3 tsp. instant espresso, divided
1 ¼ cup half and half
2 (4 oz.) individual containers chocolate pudding, prepared
16 oz. cool whip
1 cup sweet shredded coconut
1 cup almonds, sliced
Instructions
Put a layer of about 4 ½ graham crackers in the bottom of a 9 x 12 baking dish.
In a large mixing bowl, combine the pudding mix, two teaspoons of espresso and the half and half. Blend well with a mixer.
Add the chocolate pudding, blend and finally add the cool whip and blend on low with the mixer for about 60 seconds until incorporated.
Spread half of the mixture on the graham crackers, scatter on the coconut, add the remaining graham crackers, then spread the rest of the pudding mixture on top.
Top with the sliced almonds and dust on the remaining espresso instant coffee.
Cover with plastic wrap. Put in the freezer for an hour, then move to the refrigerator for at least 2-3 hours before serving.
https://allyskitchen.com/cutie-pie-no-bake-chocolate-coconut-almond-dessert/
©ally's kitchen intellectual property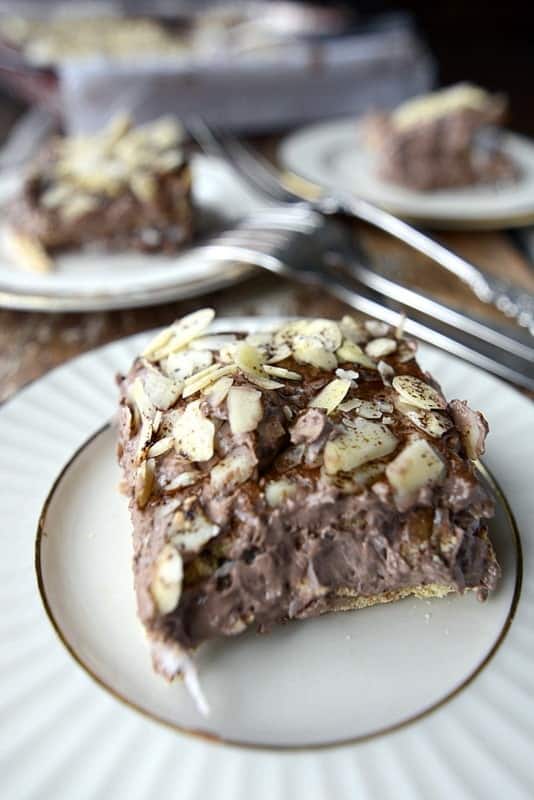 Who doesn't love a great meatball!