Lemon Fresh Herb Pudding Cake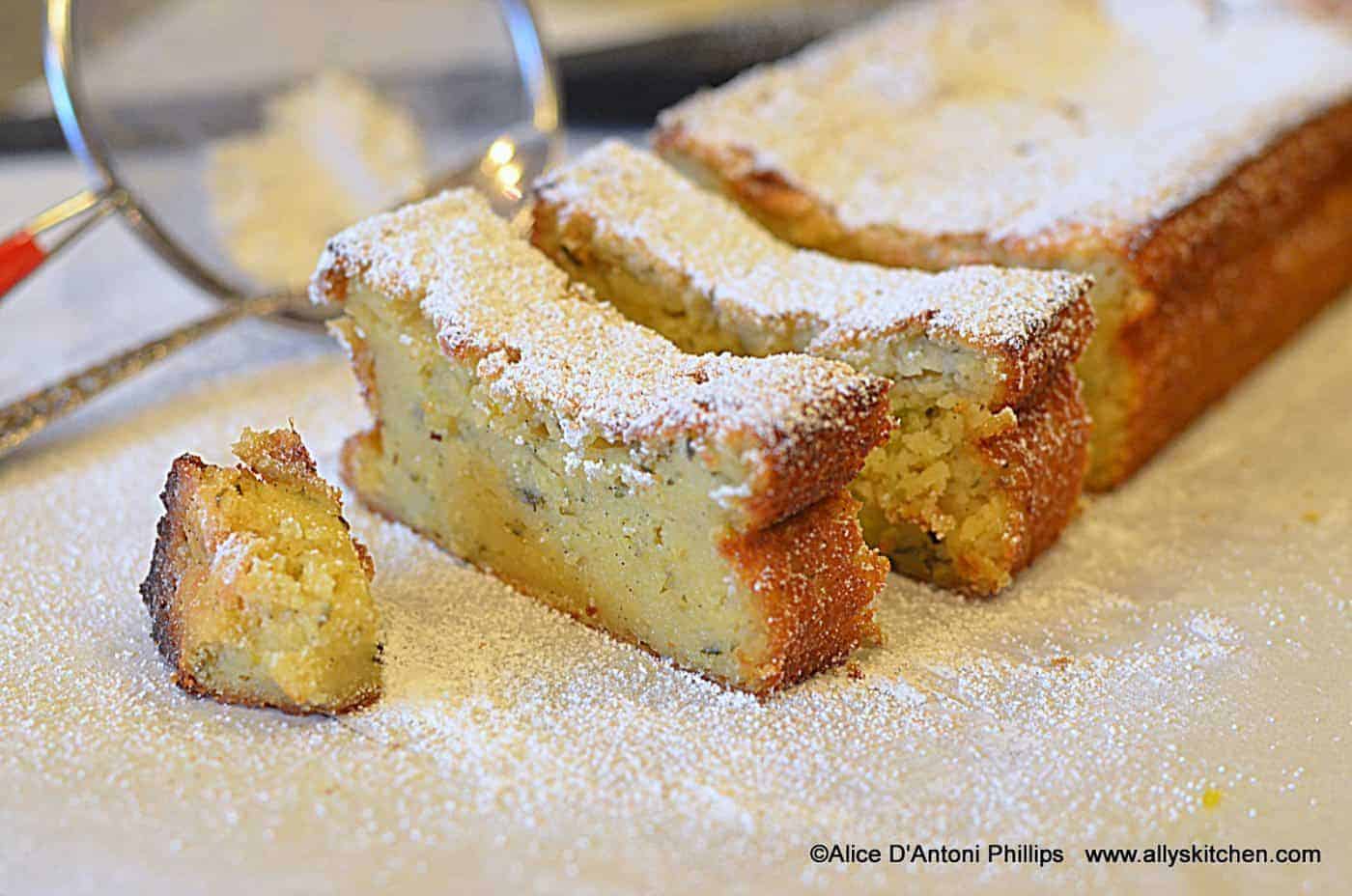 If you like 'pudding' breads and you dig lemon and some fresh herbs, then you'll really dig this loaf bread!  It's got a dense moist center, notice the subtle 'sag' in the center of the loaf, but that's where the really good stuff is…like the sweet spot or the pulley bone in a chicken!

The addition of the fresh lemon thyme and mint gives a pop of woodsy flavor that you don't expect, but you're glad it's there~~not overpowering, it's just enough for you to want yet one more piece with your cuppah tea or coffee!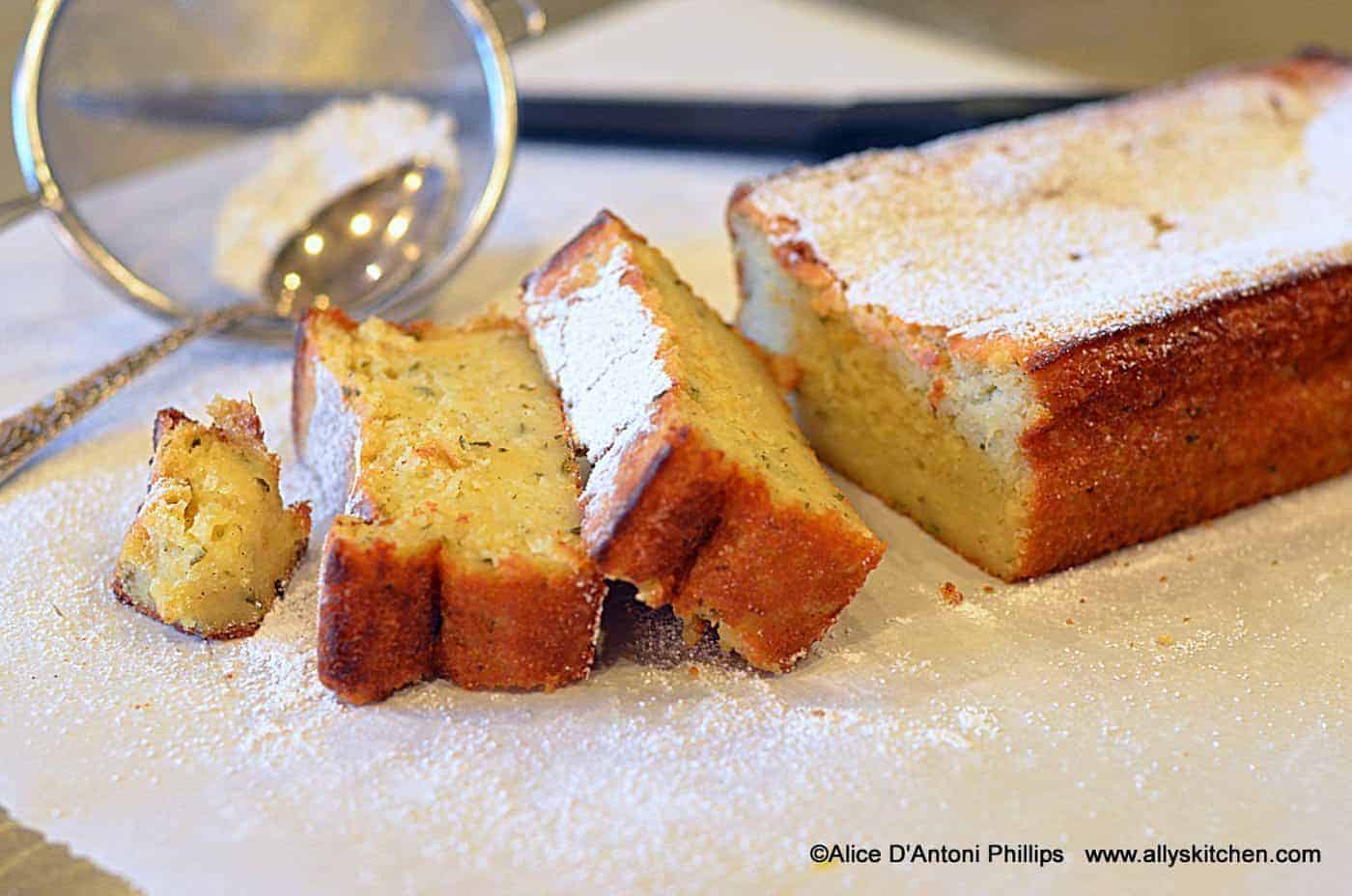 Makes: One large loaf
Preheat oven to 350
What you need & What you do:
1/2 cup softened salted butter
1/3 cup sugar
1/4 cup honey
1 vanilla bean scraped
2 beaten eggs
2 (6 oz) cups Greek Lemon yogurt
2 tsp Rodelle Organic Lemon Extract
1 lemon (juice/zest)
1 cup sifted all-purpose flour
1 tsp baking powder
1/4 tsp sea salt
2 tbl chopped fresh lemon thyme & mint
1/4 cup powdered sugar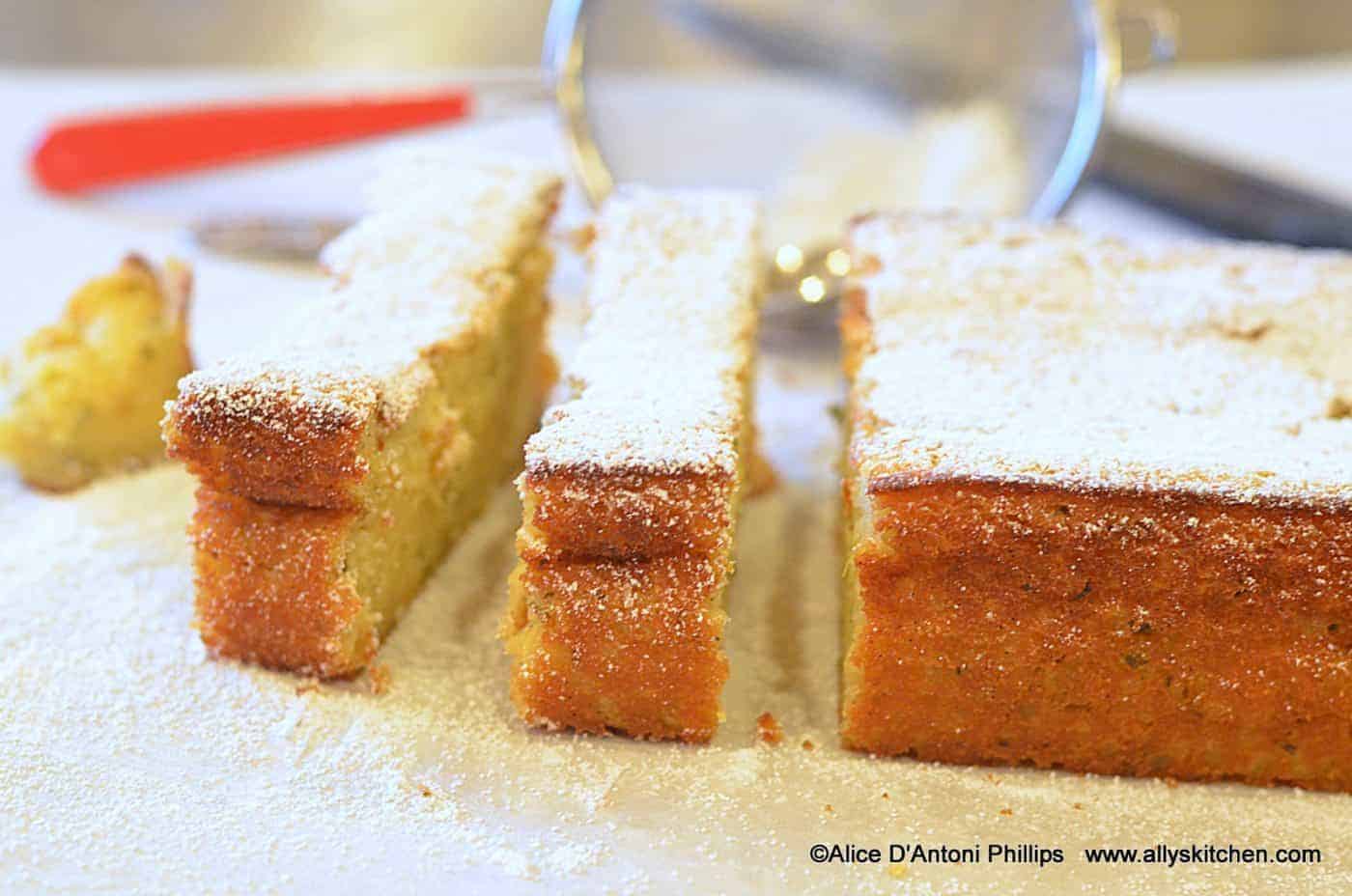 In a large mixing bowl, mix together the butter and sugar with a hand mixer for about 3-5 minutes.  With the mixer on low speed, add in the honey, vanilla bean, eggs, yogurt, lemon extract and lemon juice.  Sift together the flour, baking powder and salt in a separate bowl.  Slowly add the dry mixture to the wet and blend.  Fold in the fresh thyme and mint.
Bake in a preheated 350 oven about 45+ minutes or until a toothpick comes out basically clean.  (Note: if you like a more 'pudding'eee' center, then bake about 5-7 minutes less).  Cool on a rack. Remove and dust with powdered sugar (optional).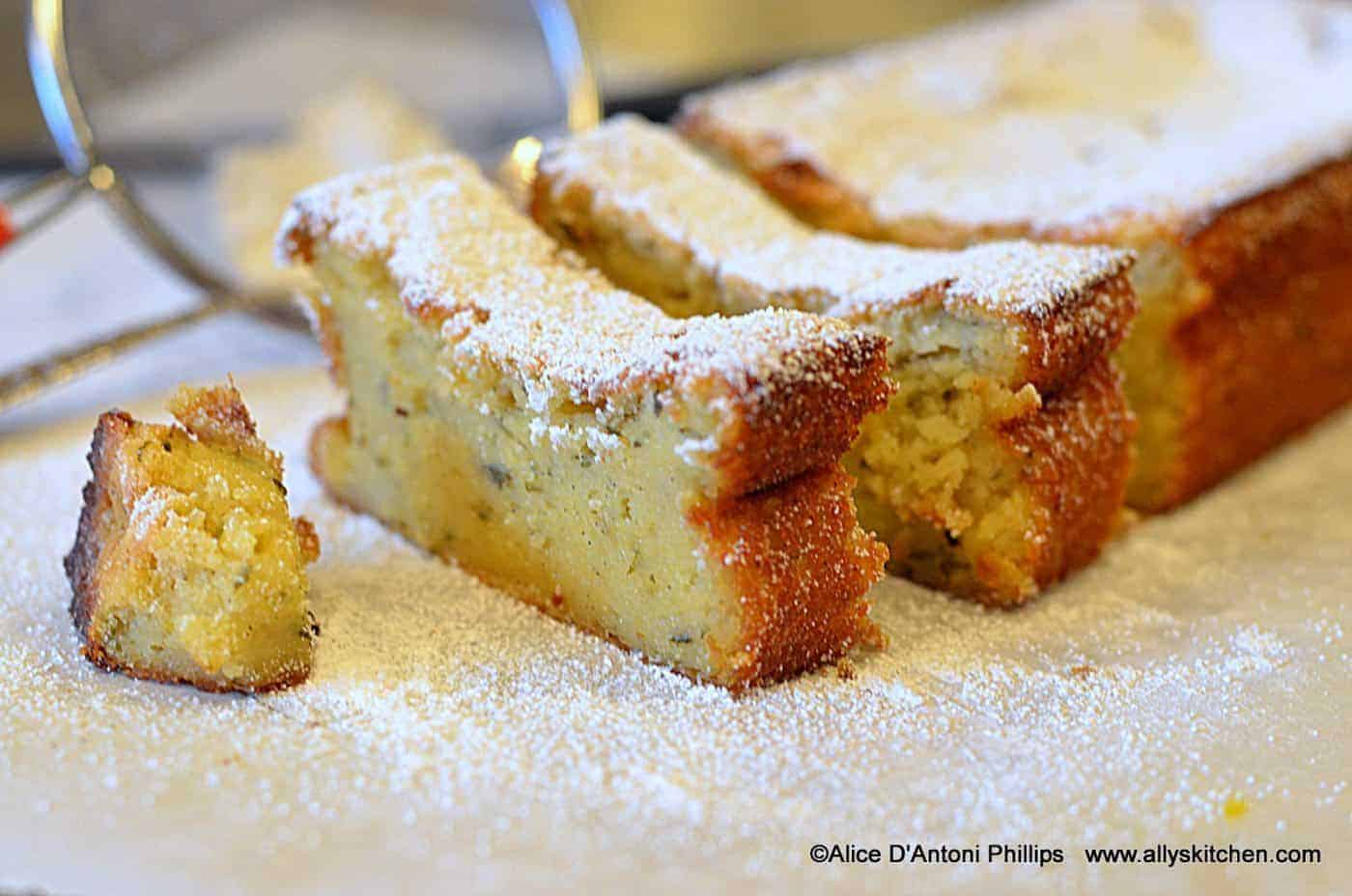 ©alice d'antoni phillips   www.allyskitchen.com