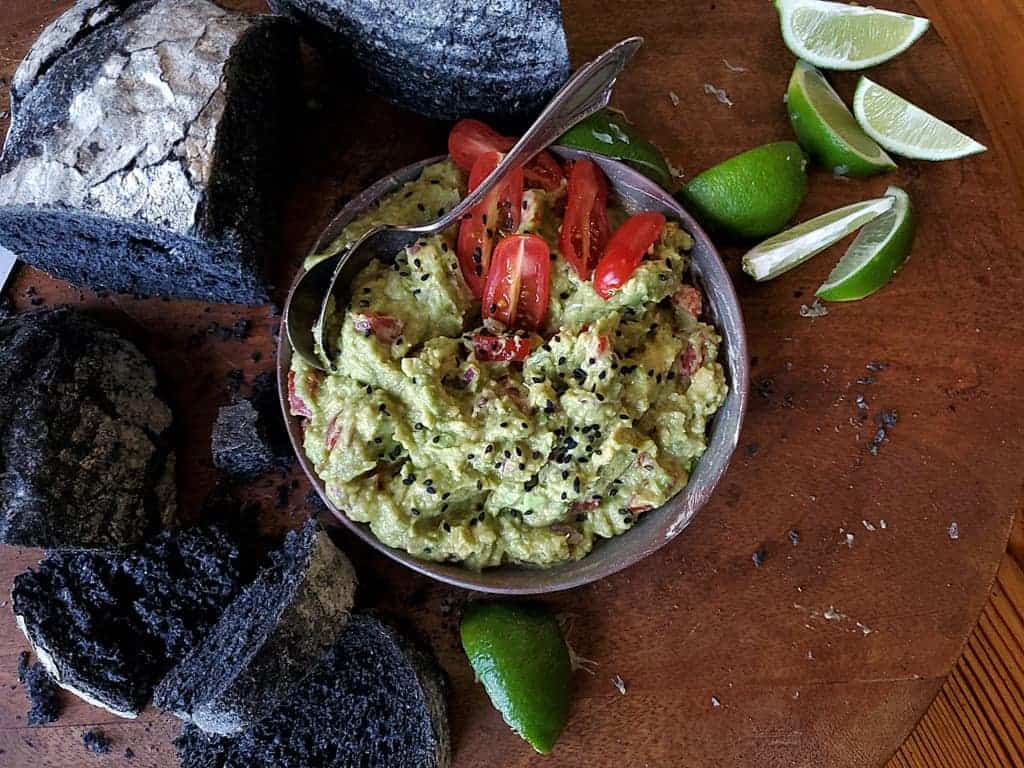 Kinda like guacamole, but it's not guacamole. It's my version of avocado dip. Chunky with bold spices and lots of lime! It's a LOVE affair!
Recipe for Avocado Dip
Snacking doesn't have to be full of sin and regret! Not when you're snacking on something like this recipe for avocado dip!
Avocado Dip for Nachos
I like my avocado dip chunky which means I haven't smashed these avocados to smithereeeeens! And, this avocado dip is perfect with nachos.
But, if you don't like a chunk texture, then, by all means, smash away and make your dip more creamy. You might even add a few tablespoons of Greek plain yogurt to add to the creaminess.
Spicy Avocado Dip
Want to make this a spicy avocado dip? Then just add some extra kick to it. You can add some red chili flakes. Or a dash of Texas Pete or sriracha or your favorite hot sauce.
Avocado Dip Ingredients
Avocado dip ingredients are all about the spices and the lime! That citrus just makes the creamy avocados pop, plus it keeps the beautiful vibrant green from turning brown. Kind of like bananas, avocados don't do well once exposed to air. Yes, that O2 exposure creates the problem!
Avocado Dip for Fries
If you're looking for a great way to eat fries without ketchup, then try this avocado dip with your fries. Of course, there are other ways to eat it, too.
What you choose to put your dip on is purely personal preference. For me, well, you see this bread? It's a rustic bamboo charcoal bread. The ingredients listing indicates wheat flour, barley malt flour, bamboo charcoal and other ingredients.
I found this bread at The Fresh Market, and it looked really interesting. Certainly, a different color! When I sliced into it, it was a tad bit on the dry side and the more individual slices tended to crumble. The taste was similar to a subtle rye. Overall, it was great with the avocado dip and offered a nice contrast.
Healthy Avocado Dip
The great thing about this recipe is that I don't feel super guilty about devouring healthy avocado dip. The thing that I have to watch is how many chips I use. Or how many pieces of bread I devour. Yes, it's not the dip, it's what I'm putting the dip on.
Avocado Lime Dip
Since we're using three large limes, this is essentially a doused avocado lime dip. But, like I said, the extra lime helps with the avocado stay green rather than getting that brown hue. If you're looking for more ways to use your avocados, try these recipes!
Creamy Avocado Vegetable Spread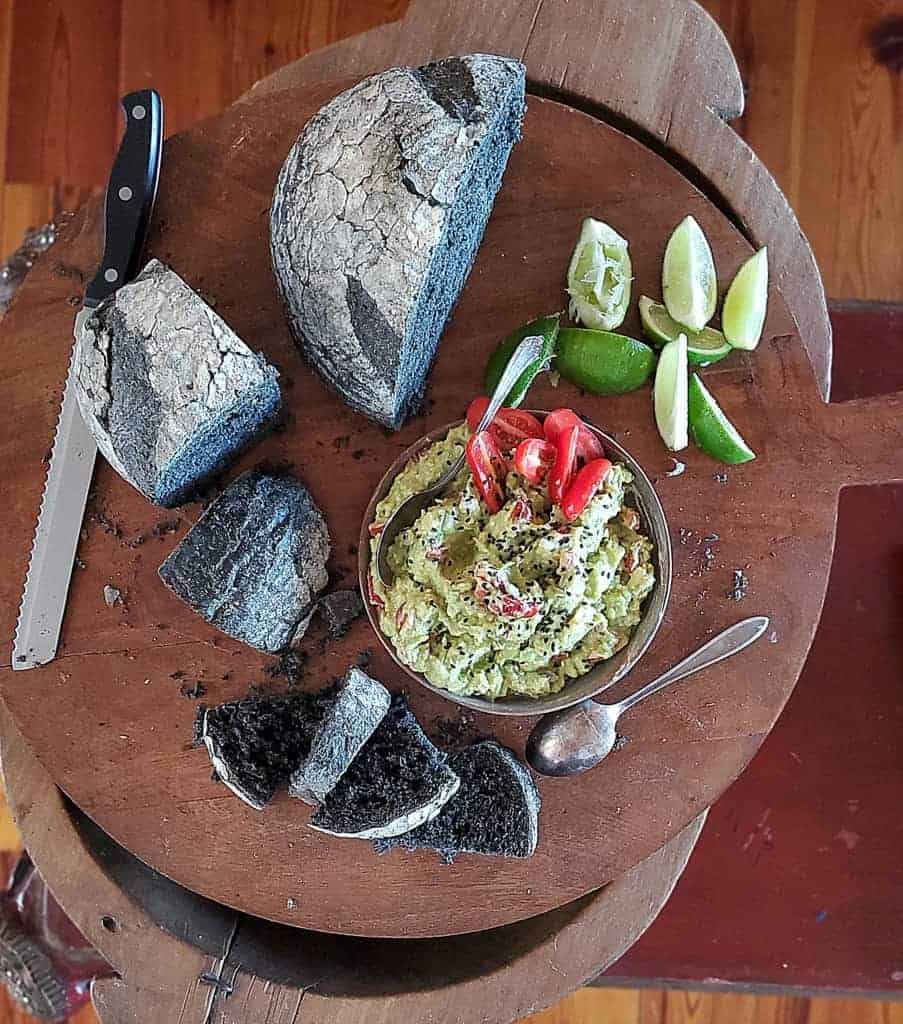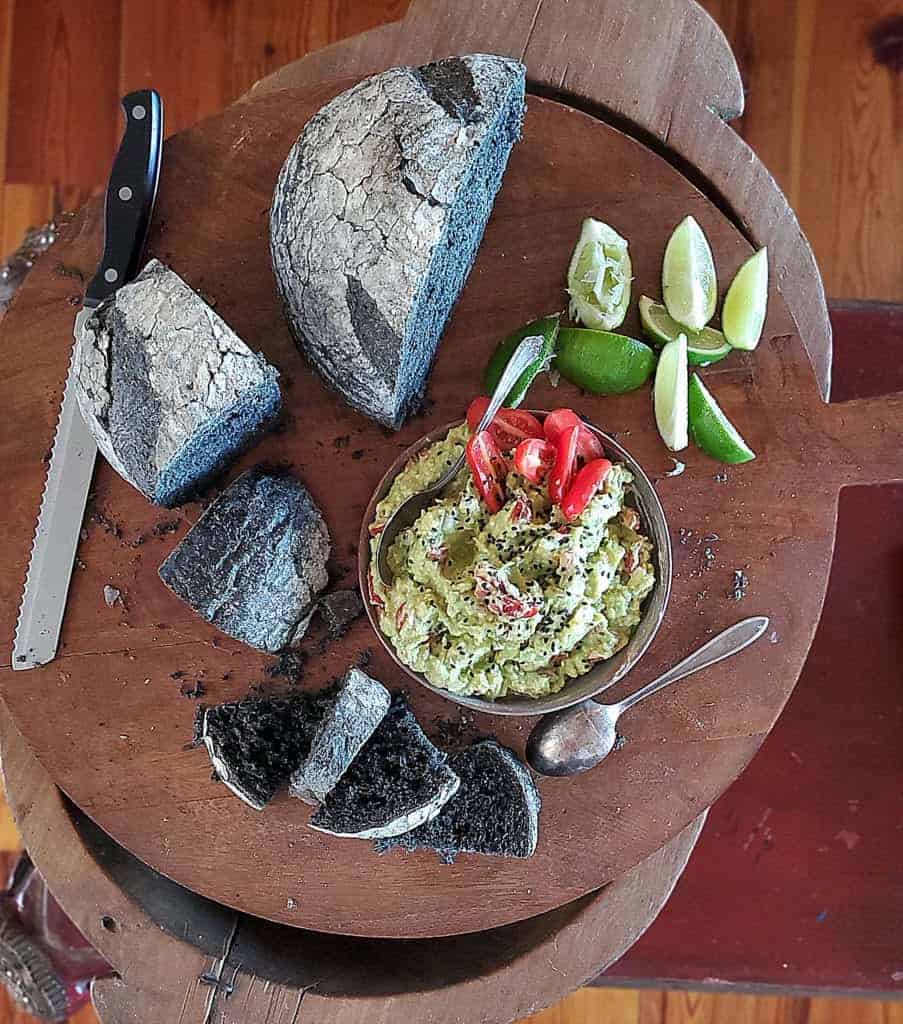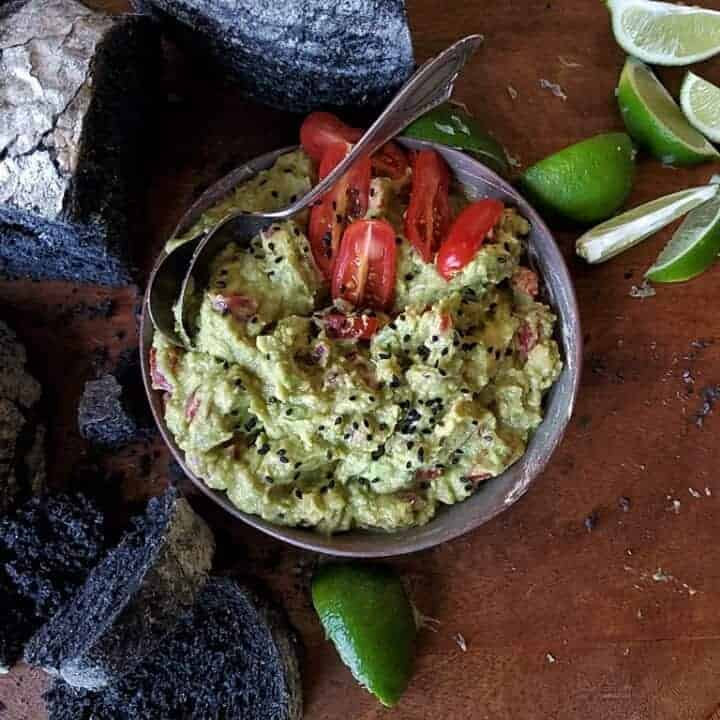 chunky lime avocado dip
Yield: 4-6 big dipper eaters!

Kinda like guacamole, but it's not guacamole. It's my version of avocado dip. Chunky with bold spices and lots of lime! It's a LOVE affair!
Ingredients
3 avocados, cleaned from skins
3 large limes, juice only
3/4 tsp. sea salt
1/2 tsp. white pepper
1/2 tsp. ground cumin
1/2 tsp. garlic granules
1/2 cup tomatoes, small dice + more for garnish
1/4 cup red onion, small dice
1/2 tsp. black sesame seeds
Instructions
Put the avocado in a medium mixing bowl. Roughly mash.

Add the lime juice, salt, pepper, cumin garlic, tomatoes and red onions. Gently toss and blend well.

Garnish with black sesame seeds.

Serve immediately.
Notes
Serve with crackers, artisan breads, bread sticks, naan bread. Your choice!