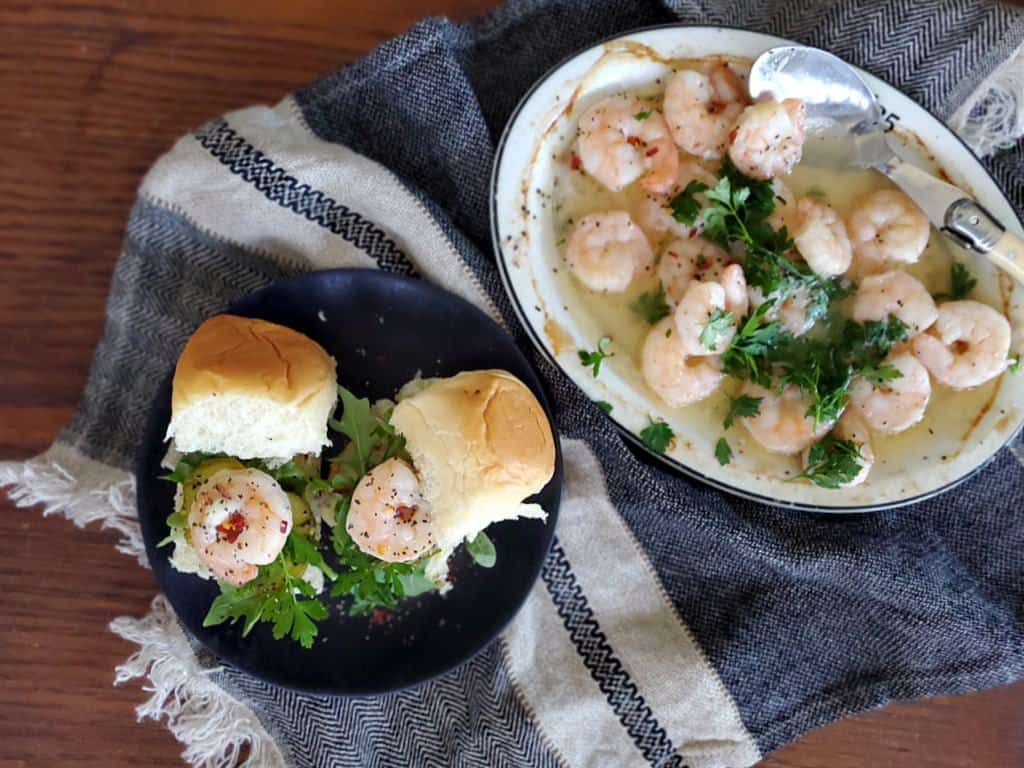 You'll be making these sriracha shrimp sliders all the time! Why? Because they're soooooooo easy and deeeelish! Get ready for yumminess!
Spicy shrimp grilled
Sriracha is such a common condiment that it has inspired a slew of products, including tees, hoodies, bags, bumper stickers, and even lip balm (ouch!). The Sriracha Apocalypse has been called the Sriracha Apocalypse because it has made its way into our hearts and is so famous. So, for all of you Sriracha fans out there, I figured I'd pay homage to it with a mildly spicy recipe of coconut cumin shrimp soup.
Honey sriracha shrimp
For the show, I used shrimp with the shell and tail on, but if you don't like peeling shrimp, feel free to use peeled shrimp instead. The essence of the recipe is to mix sweet and savoury flavors with a hint of fire, which is a highly addictive combination.
Shrimp slaw tacos
When you're up against the wall in terms of cooking and you don't have a kitchen (yes, a complete remodel and gutting), you have to get creative with your cooking at home. With just a microwave and a toaster oven to use for almost three months, coming up with recipes became a challenge, as well as inspirational fun. We were not going to eat out or order takeout half of the time. We've actually eaten out more than we have in years in the last few months! You can cook french onion beef sliders and enjoy relishing on to the great recipes.
Shrimp tacos with slaw
This sriracha shrimp slider along with spicy coconut shrimp soup is another fast recipe that can be made in the toaster oven. My toaster oven isn't particularly fancy. It was probably purchased years ago for about fifty dollars or less at a store like WalMart. Broil and bake are the only choices. That is what there is to it. My microwave is the same way. For less than $150, it came from one of the big box stores. It's worked well for me because I hardly use the microwave for something other than warming coffee or melting butter.
Bang bang shrimp with pasta
I served these sriracha steak bites and pasta to the crew of guys who were putting in the beast of a slice of quartz for our new kitchen island. Since my kitchen is on the second floor, it had to be carried in by a massive crane, weighing about 850 pounds and measuring about ten feet long (I didn't want seams!). That piece of quartz was not going to come up sixteen steps!
Shrimp tacos with coleslaw
The consensus of berbere lamb sliders was that these were fantastic. When I asked one of the kids how they were doing, he looked at me and said, 'What kinda drugs do you have in here?' in a serious tone with a deadpan smile. He then broke out laughing, exclaiming that they were so dang fine that he was all grins!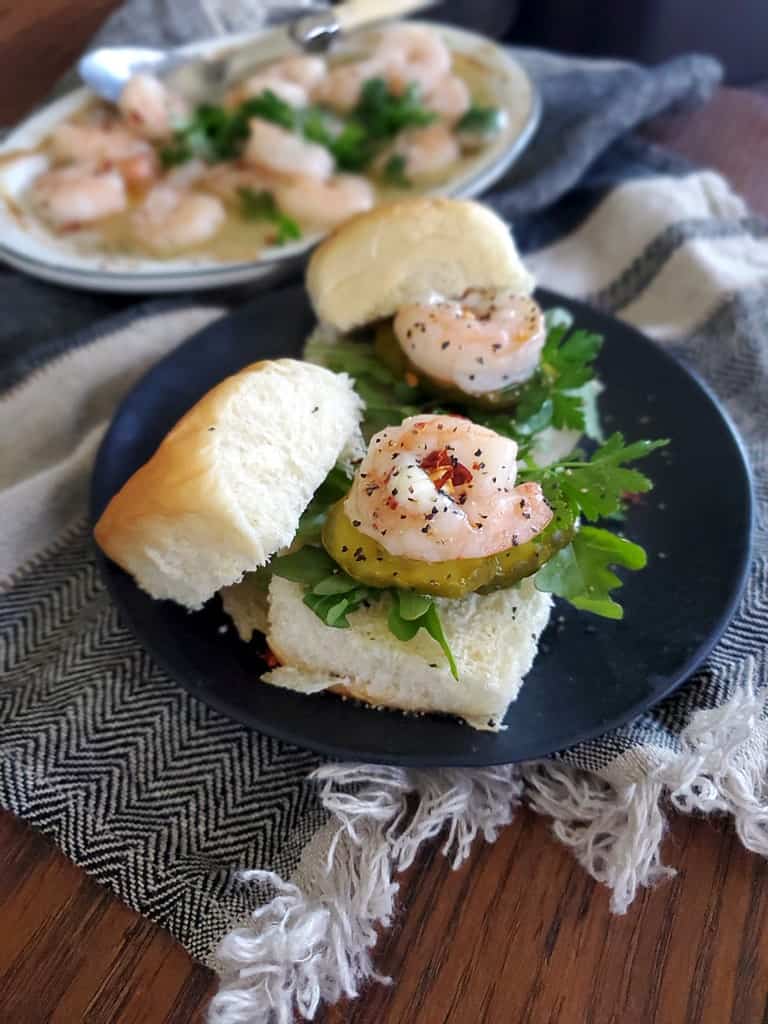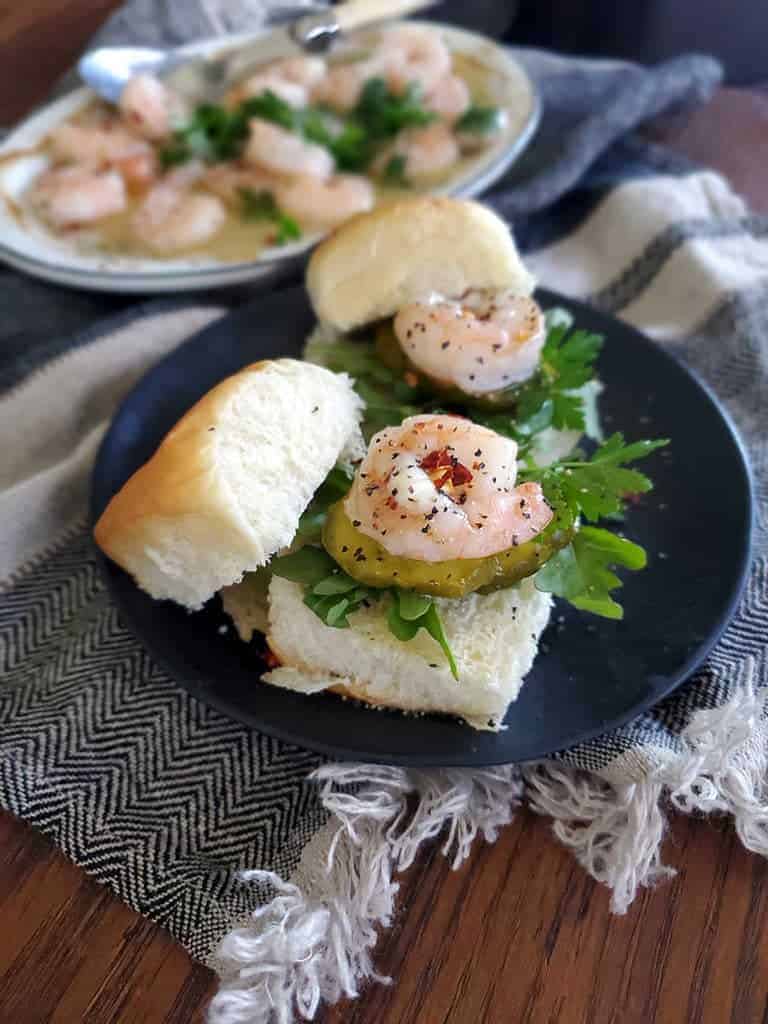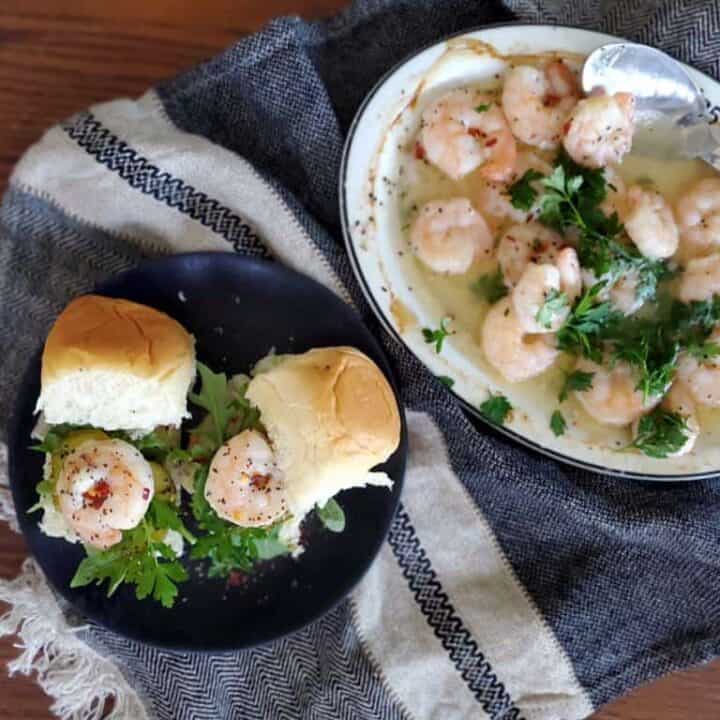 Sriracha Shrimp Sliders
You'll be making these sriracha shrimp sliders all the time! Why? Because they're soooooooo easy and deeeelish! Get ready for yumminess!
Ingredients
24 extra-large shrimp, peeled, deveined, tails off, thawed if previously frozen
½ cup white wine
4 Tbl. butter, unsalted, melted
1/8 tsp. red chili flakes
1 Tbl. Old Bay Seasoning
3 Tbl. capers, drained
1/4 cup flat parsley, roughly chopped
1 lemon, juice only, divided
¼ cup + 3 Tbl. mayonnaise, preferably Dukes
¼ cup Greek yogurt, plain
3 Tbl. sriracha
½ tsp. sea salt
4 cups fresh arugula
24-30 dill pickles, round slices
1 package (12+) King's Hawaiian Sweet Rolls, Original
Coarse ground pepper
Instructions
In an baking dish combine the white wine, butter, chili flakes, Old Bay and whisk. Add the shrimp into the broth and spread out so each is lying flat. Turn the shrimp several times in the broth to coat. Turn oven to broil.

Put the dish about 10" from the broiler. Broil shrimp about three minutes then flip them over and broil another three to four minutes. Remove, add the capers and parsley, squeeze half the juice of the lemon, blend and cover with foil.

In a small bowl whisk together the mayonnaise, yogurt, sriracha, salt and remaining lemon juice. Set aside. Build the sliders. Slice a bun. Put on a healthy schmear of the sriracha mayo, add two to three pickles, some arugula, and top with two to three shrimp. Give a quick dusting of coarse ground pepper. Put the shrimp broth in a bowl for dipping. Any extra sriracha mayo can also be served as a side for extra.
Notes
You can prepare ahead of time (a few hours) the shrimp, leave it in broth and refrigerate. Cover with plastic wrap or foil.

Other slider toppings can be grated parmesan and pepperoncini slices.