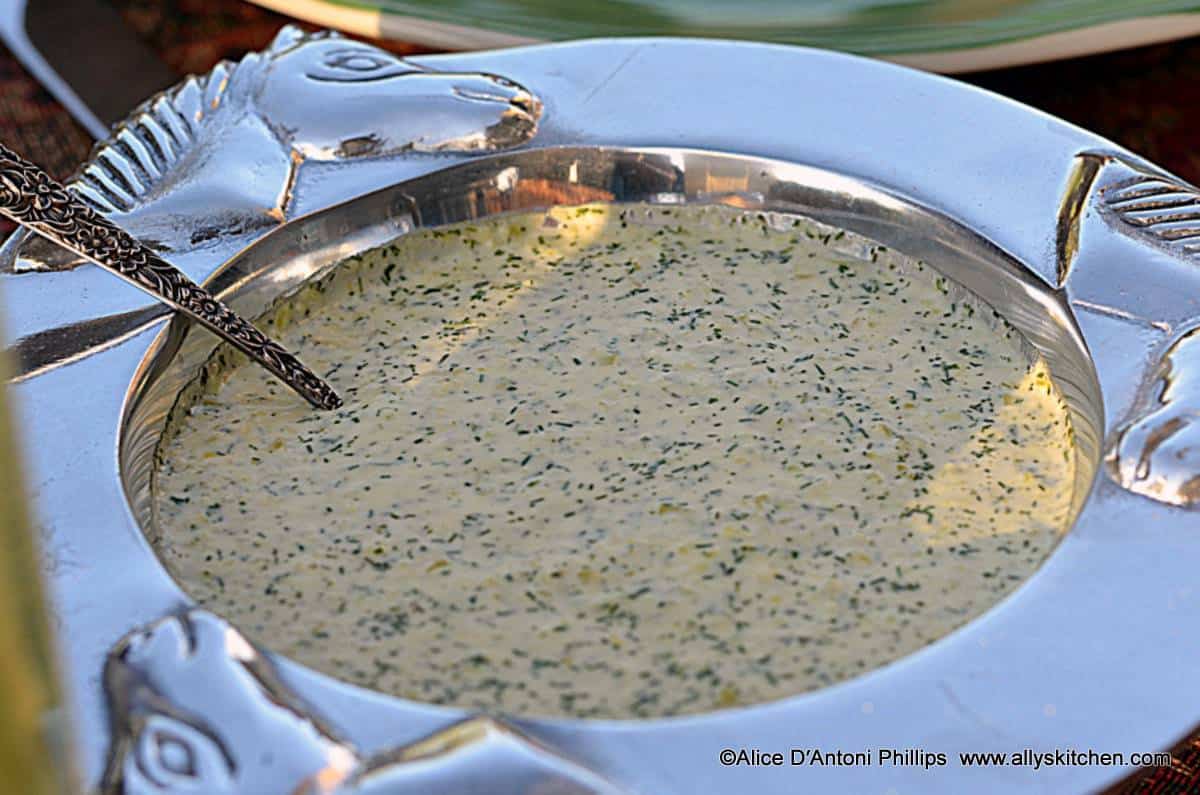 Making your own sauces for dishes~~whether it's means, veggies, salads, fruits or whatever~~is just so so easy! By combining a few ingredients, yes, you must get creative and adventurous, the essence of Boho cooking, you oftentimes wind up with something amazing! Such is the case with this 'dill pepper jelly sauce'~~when I looked in my refrigerator, I spied nearly empty jars of 'stuff'.
Wanting to make space and clean up, I decided to use the peperoncini and pepper jelly~~I mean when I looked at the ingredients in both, they seemed to have the same family genetics, 'cept one being more tart and vinegareee and the other more spicy and sweet. So, that's the basis of this sauce~~then some creamy mayo, sea salt to bring out all the flavors and finally, the uniqueness of the dill! Me thinks you'll love, too!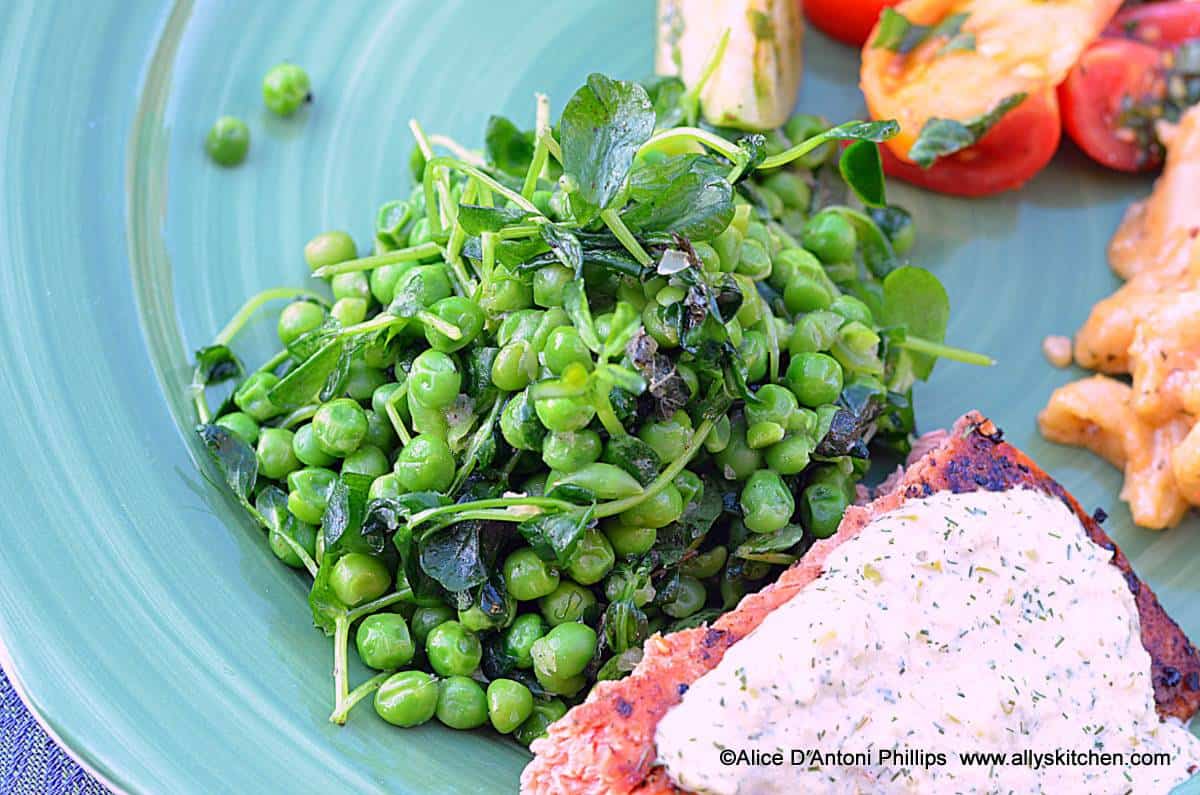 Makes: About 1+ cups
What you need:
3/4 cup mostly drained Mezzetta peperoncini
4 tbl mayonnaise
4 tbl pepper jelly (I used Uncle Gary's.)
1 tsp sea salt
2 tbl dried or fresh chopped dill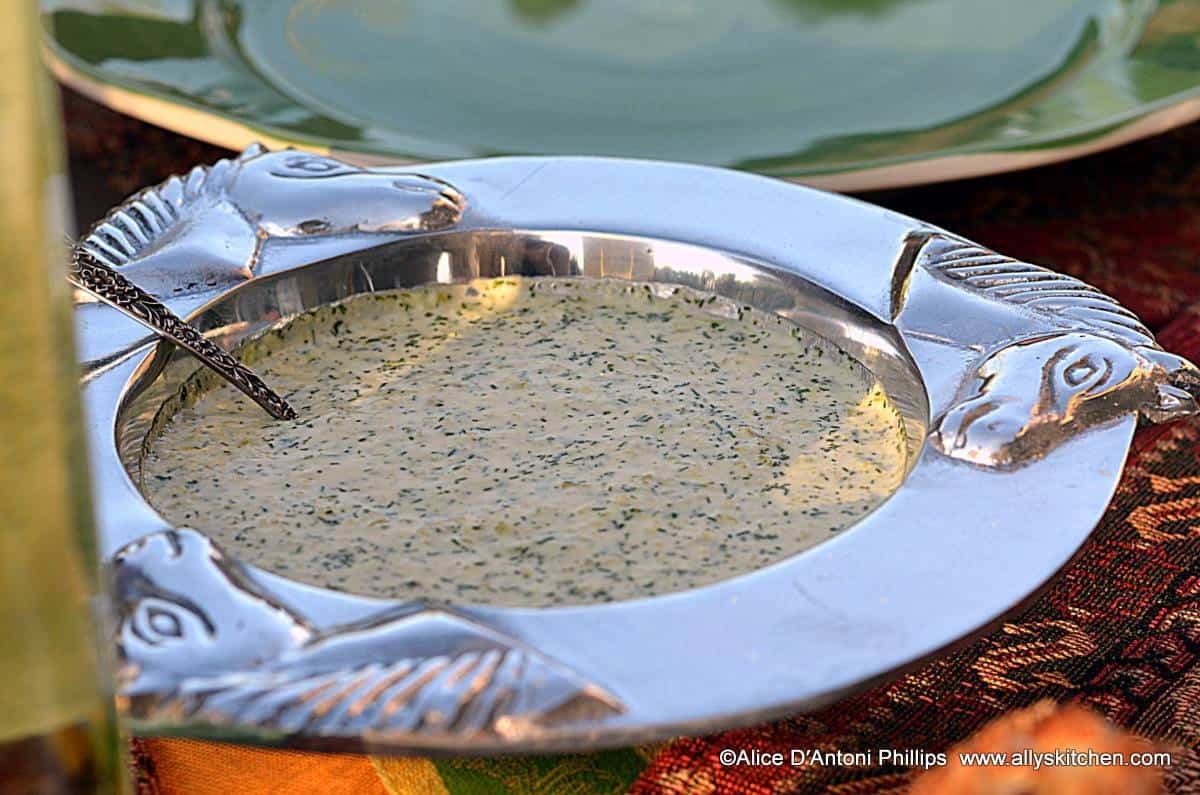 What you do:
Put all the ingredients, except the dill, in a food processor and pulse until well incorporated~~about 90 seconds. Remove to a bowl and blend in dill. Let refrigerate about an hour before serving.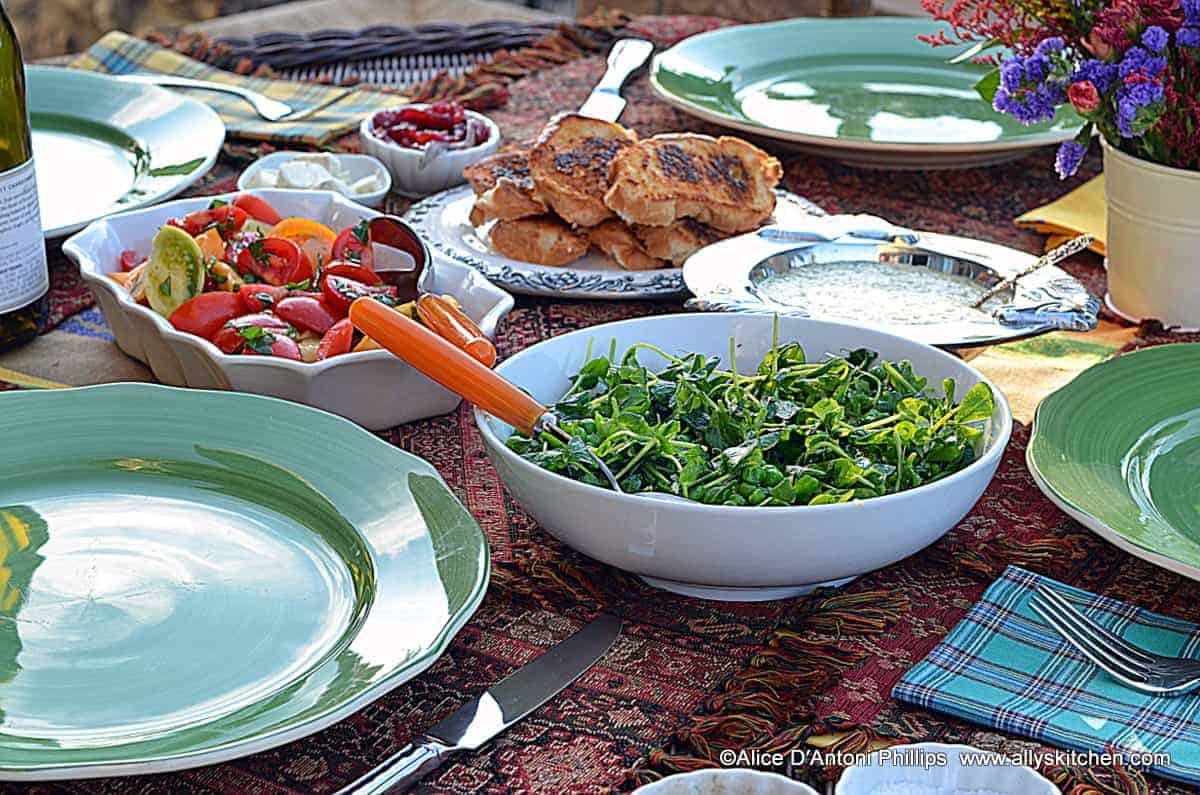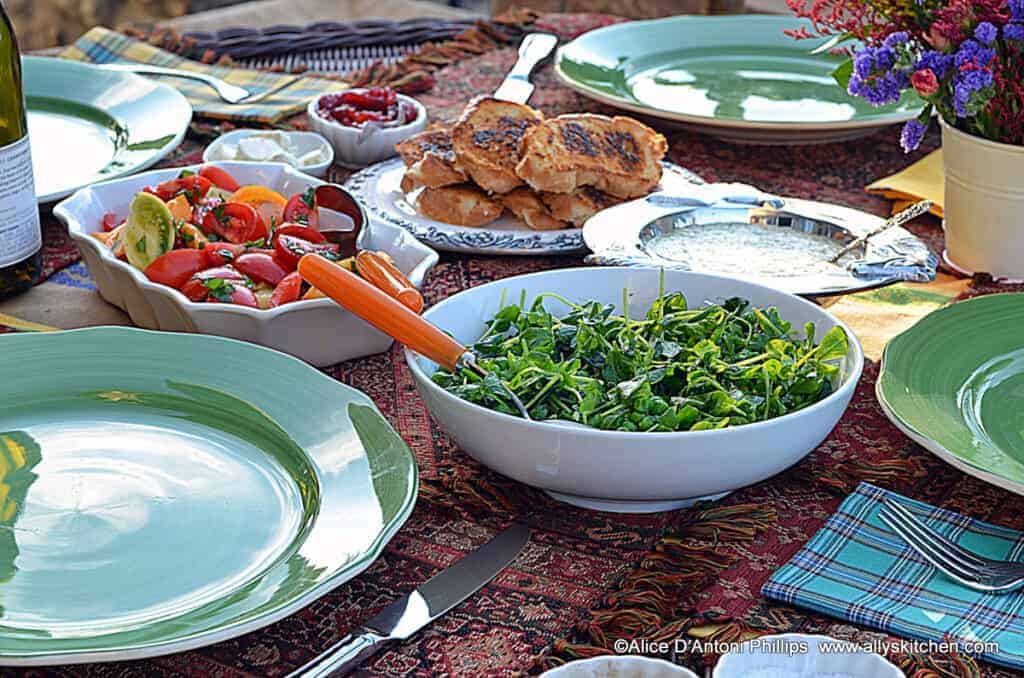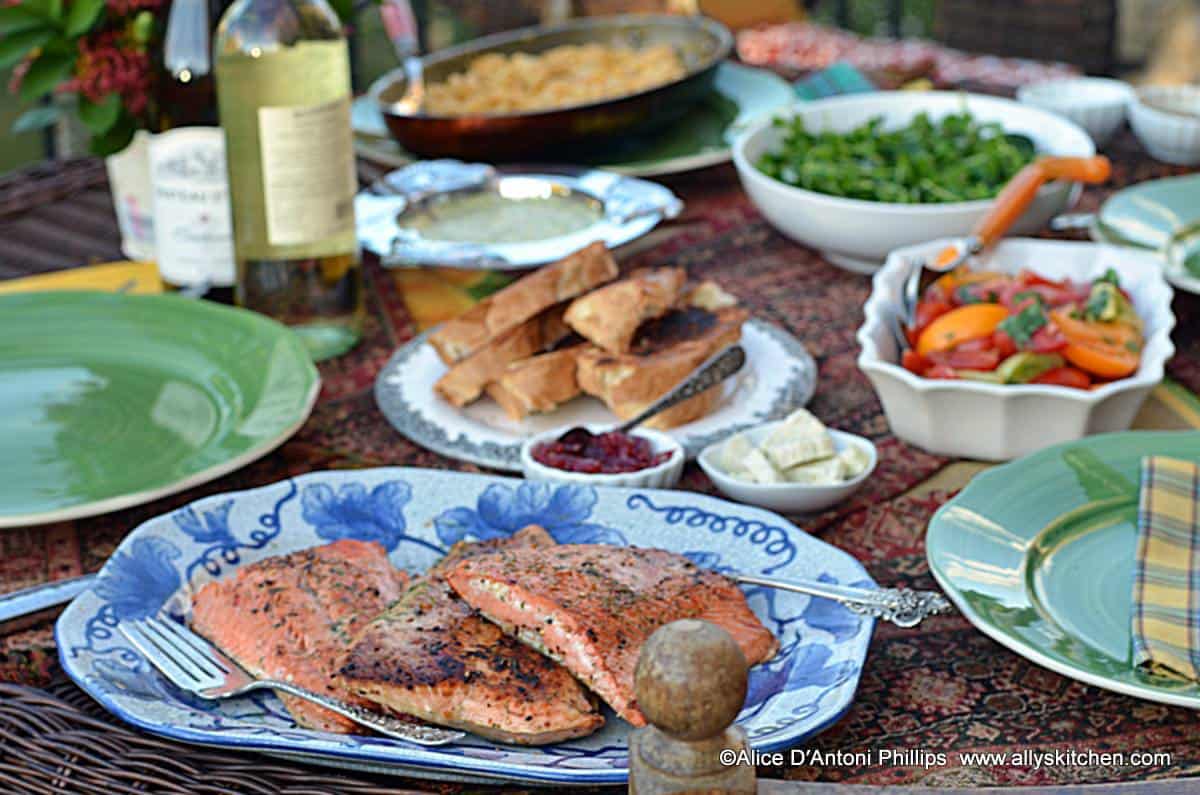 ©Alice D'Antoni Phillips www.allyskitchen.com