avocado pimento cheese fruit spread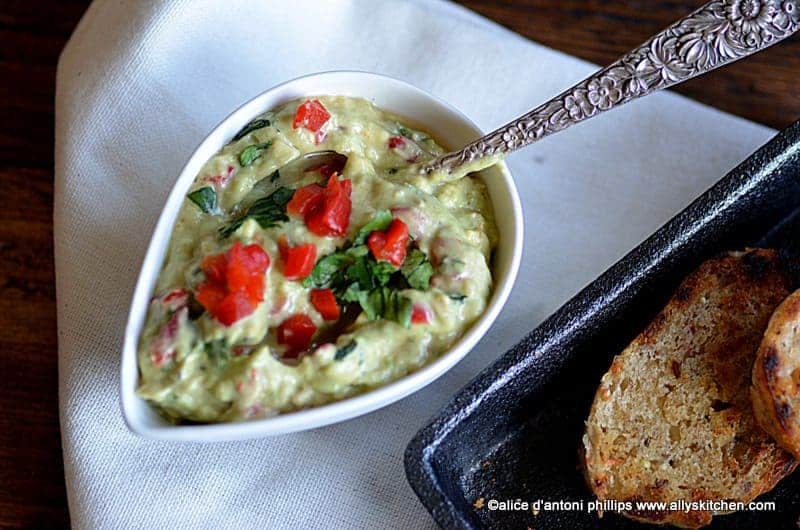 You probably know some of the virtues, health that is, of avocados.I'll be sharing some with you! And, you might just think Mexican or South American when you see an avocado. Did you know that an avocado is a fruit? And, it's sometimes known as the 'alligator pear'!  So, my avocado pimento cheese  spread is aptly named!
Avocados have more potassium than bananas. They're heart healthy. Loaded with fiber, these creamy luvvees help reduce cholesterol and triglycerides. And, they have powerful antioxidants that help your eyes~~move over Bugsy carrots!
Well, since I love pimento cheese, I wanted to create something for sandwiches similar to a pimento cheese spread that would be healthier and incorporate my beloved avocados, which I never ate until I was an adult~~seems we couldn't find them, didn't have them or whatever growing up in them thar mountains of Appalachia! Oh, what a big world of boholicious food this is! xox ~peace & green avocado luv~ ally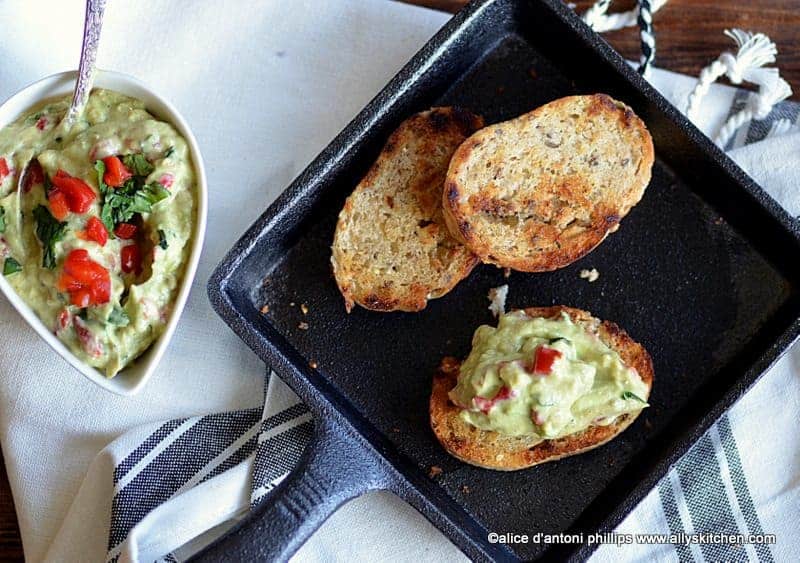 Makes: About 1 1/2 cups
What you need:
1/2 cup whipped cream cheese, room temperature
3 Tbl. mayonnaise
1 tsp. cumin
1/4 tsp. jalapeno, dried (can substitute another spice for the heat and kick)
1/2 tsp. sea salt
1/2 tsp. white pepper
1/2 cup pimentos
1/4 cup cilantro, chopped
2 avocados, ripe and chopped into small pieces
1 lemon, juice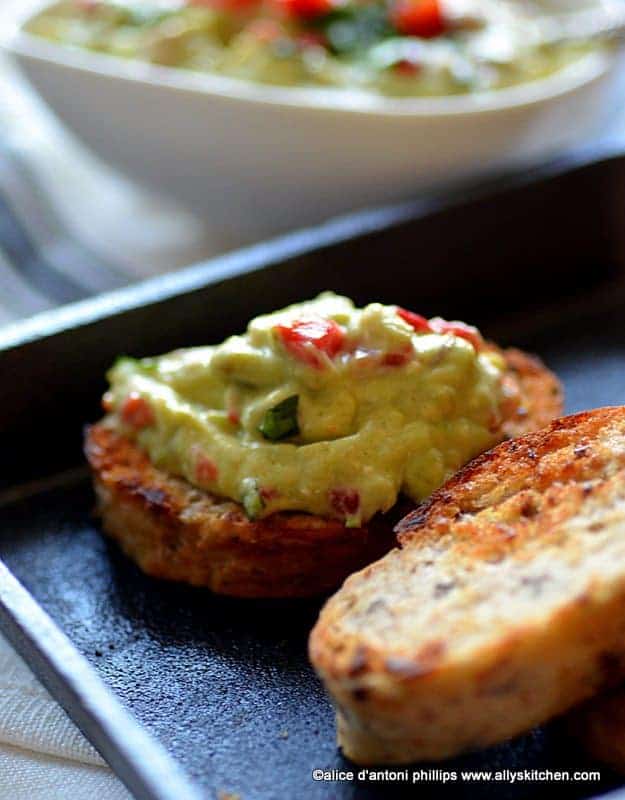 What you do:
In a mixing bowl, combine the cream cheese and mayonnaise and blend well. Add the cumin, jalapeno, salt, pepper, pimentos and cilantro and blend well. Finally, blend/fold in the avocados and lemon juice. (The avocado pieces will smoosh and blend into a creamy mixture with just some lumps)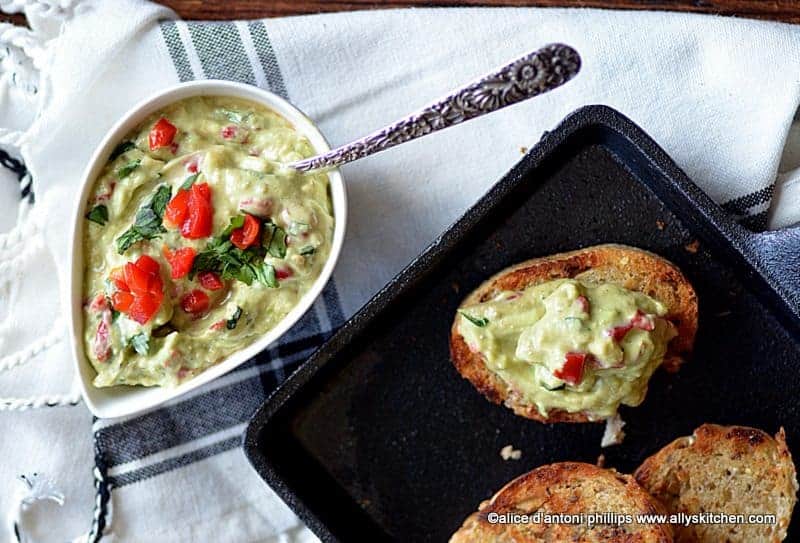 ©alice d'antoni phillips www.allyskitchen.com