Finding easy and healthy ways to trim a few calories and ramp up the nutrition value of what we eat is always on my mind. Of course, avocados are perfect for making spreads and dips that can be used in so many ways. This creamy avocado vegetable spread is perfect on toast, as a sandwich spread or scooped up with a cracker. As an FYI, did you know that the avocado is technically a fruit and more specifically a berry. Yes! That's because of the big seed in it!
Now this creamy avocado vegetable spread a tad bit different than some uses of avocados because it incorporates maybe unexpected vegetables in it. Cucumbers and green bell peppers. There's a tad bit of juiciness and a hint of crunch. It's a quick recipe that you'll have done in about 15 minutes and that includes all the dicing and chopping!
One more thing. Here's why you need to include avocados in your eating. Besides being really good, they're good for you. Here're 19 science-backed health benefits. Pretty convincing!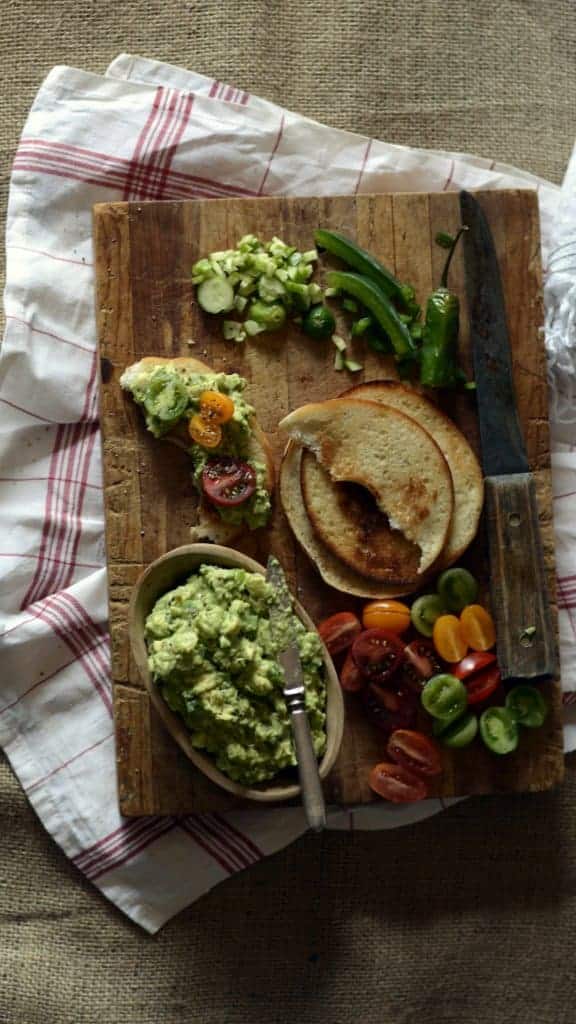 creamy avocado vegetable spread
Ingredients
2 avocados, smashed
½ lemon, juice
1 tsp. sea salt
1 tsp. coarse ground pepper
½ cup baby cucumbers (mini), skin on, minced
½ cup green pepper, minced
1 tsp. serrano pepper, minced
Instructions
Put the avocado in a small mixing bowl. Add the lemon juice and blend well.
Add the remaining ingredients and incorporate.
Refrigerate to chill then eat!
https://allyskitchen.com/creamy-avocado-vegetable-spread/
©ally's kitchen intellectual property