You may wonder—what's a 'scookie'?  It's a new word I've created for this recipe because I started it out thinking I was making scones, but they ended up looking like a big fat yummy cookie, so they've become a 'scookie'!
These scookies are moist with a little touch of crunch—a hint of sweetness from the scone itself and then you have the Mother Nature sweets of the blueberries!  They're good right out of the oven or these can sit on your counter, and they're just as good at room temperature.  The really cool thing about putting the blueberries in the 'well' on top is that they stay pretty much intact—they keep their form and their natural juiciness!
These are versatile delightful critters—could be a dessert with a dollop of ice cream or whipped cream…they're easy make ahead…and, you can use a fruit drizzle sauce, like the one here that's a simple combo of raspberries, blueberries, a little sugar and butter and some amaretto in a skillet.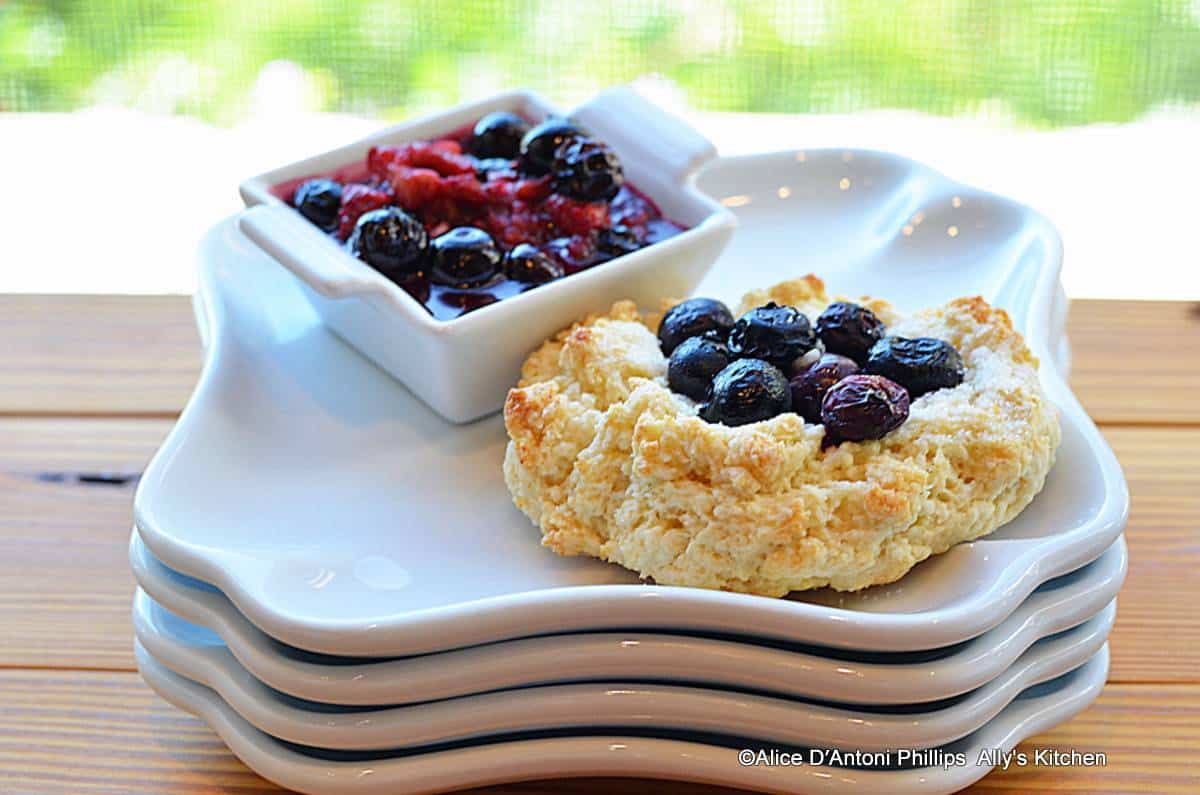 buttermilk blueberry scookies
Ingredients
Preheat Oven to 375
2 cups all-purpose flour
½ cup sugar + 1 tbl (divided)
2 tsp baking powder
1 tsp baking soda
½ cup salted butter cut in cubes
1 beaten egg
½ cup buttermilk
1 blueberries, frozen or fresh
Instructions
Sift into a large mixing bowl the flour, ½ cup sugar, baking powder and baking soda.  Put in the butter cubes and with your hands blend into the flour mixture.
In another small bowl combine the egg and buttermilk.  Pour into the dry mixture and blend well.  The batter will be thick.
Dollop onto a parchment-paper lined cookie sheet 12-14 equal amounts of thick batter.  Doesn't matter if it's irregular shapes and not smooth.  Take a teaspoon, coat the back with cooking spray and use this to make an indentation, center well, in the centers of each of the scookies.  Place blueberries in each and gently smoosh into the centers.  Sprinkle each with a little more sugar.
Bake in a preheated 375 oven for about 10-12 minutes or until the scookie is golden brown.
https://allyskitchen.com/buttermilk-blueberry-scookies/
©ally's kitchen intellectual property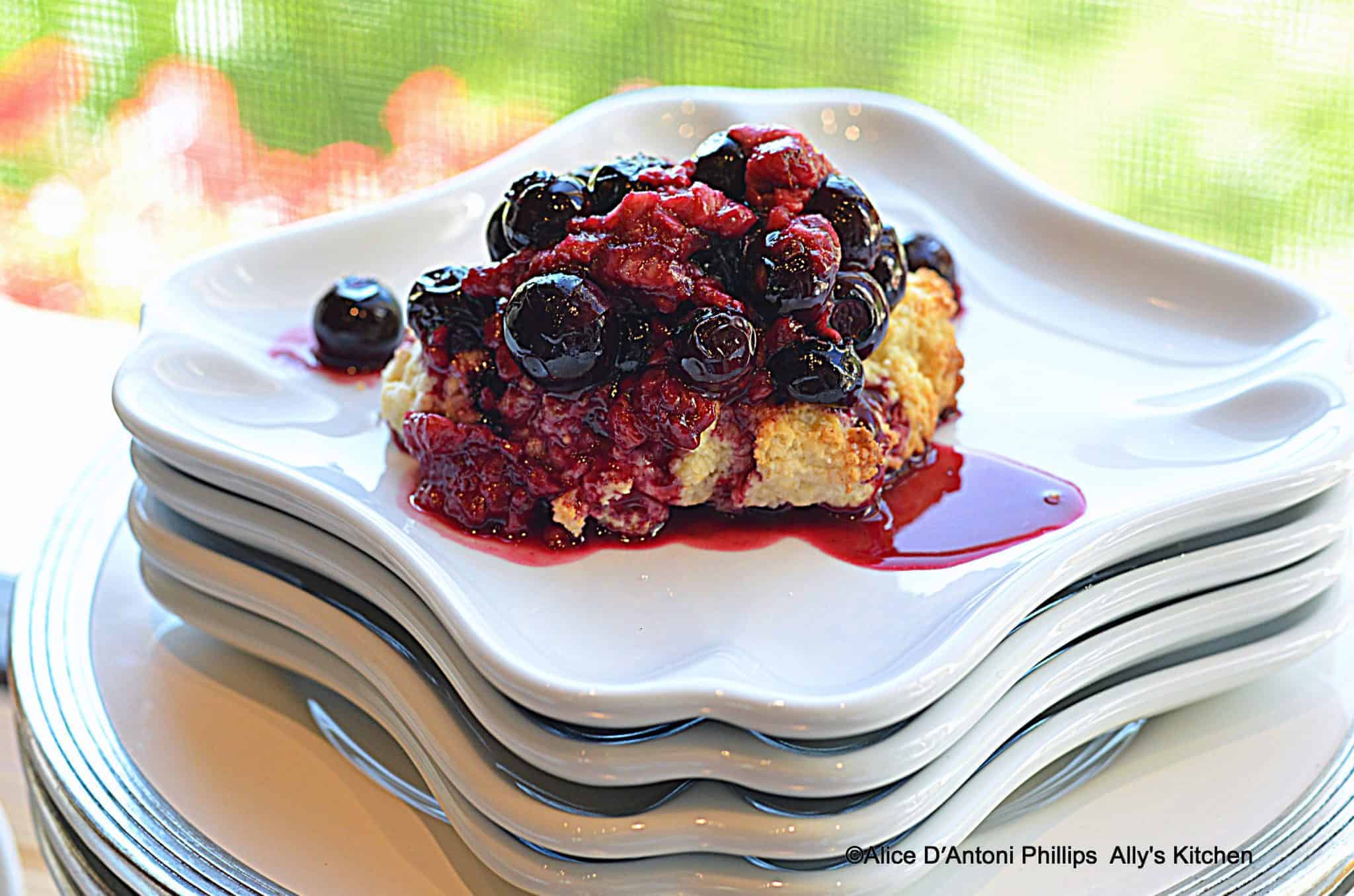 ©Alice D'Antoni Phillips  www.allyskitchen.com