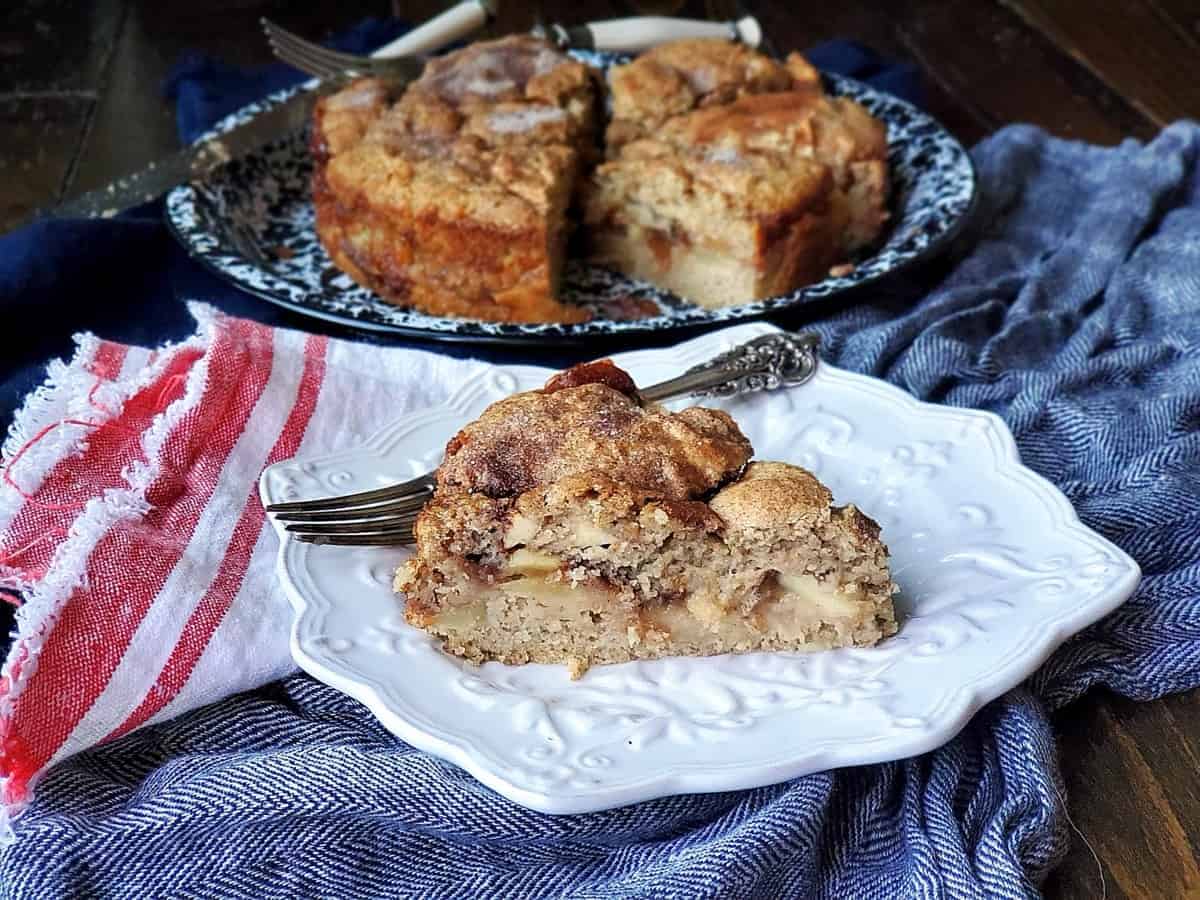 This apple cake is made with my scone recipe and it's just to die for! So moist with applesauce and fresh apples. Perfect for breakfast!
Easy Apple Cake with Fresh Apples
Apple is one of the most important fruits by which various types of delicious dishes can be prepared. There are many food values related to Apple. Easy apple cake with fresh apples always has a different fan base. There are lots of people who focus on Apple cakes. This is a perfect dessert that is light by every food lover. The classification of easy apple cake with fresh apples has lots of positive feedback from the customers. I love to have this kind of dessert at the end of my meal.
All in One Apple Cake
All in one apple cake includes various flavors and fruits blended with the proper amount of sugar. When presenting this type of dish at breakfast, it is also very effective in maintaining a healthy lifestyle. The family members preferred to provide all-in-one apple cake to their beloved once whenever they visit each other. Old-Fashioned Applesauce Spice Cake is also one of the best side dishes presented in one apple cake.
Dutch Apple Cake Recipe
In the Netherlands, the apple cake recipe is quite effective. The People agelessly always prefer to have apple cake at breakfast and also at dinner. The apple cake recipe is quite delicious as it is available on the food blog website in the channel. It is the responsibility of the cake maker to prepare proper touch cake and share the recipe with the customers. Pineapple rosemary scones Are included in the recipe related to apple cake. I believe that the demand for these types of dishes is always very high in this region.
Apple Cake Recipe from Scratch
Apple cake recipe from scratch is also one of the most emerging ways of preparing food. I focused on the scratches at the time of preparing the dish with apples. This kind of food has lots of food value in it. When preparing this kind of dish, it is very concerning that Apple cake should have the proper ingredients. Crinkly coconut scones Are also established from the scratch of the Apple cake recipe. The demand for this kind of recipe is very high and has lots of positive customer feedback.
Easy Apple Cake
Family members always prefer easy apple cake. Nowadays all the family members are busy with their work. So it is very easy to prepare an apple cake with less time. all the ingredients are mixed properly, and baking soda is also one of the most important ingredients that need to be blended properly to make an easy Apple cake. When going to school, an easy apple cake is the best choice to have for breakfast.
Moist Apple Cake Recipes
The demand for moist Apple cake recipes is also managing a lot for the last few years. It is the responsibility of the food lovers to concentrate on the recipe section of the moist apple cake. Various types of moist recipes sometimes get spoilt. In the case of moist Apple cake, the way of preparing it helps to prevent spoiling. This kind of thing is very important to be noted by the Cook. The classification of the fact is that the moist apple cake can be prepared with less harm under some circumstances.
Apple Cake Easy
Fresh orange cranberry scones make apple cake easy. These kinds of things have to be prepared by the chef and the time of presenting the dish. The delicious cake which Apple prepares is very effective at having breakfast. The major part of the focus is on the Apple cake with more delights. It is the advantage of the family member when they decide to prepare apple cake when has a very easy cooking process. There are various types of Apple cake available in the market also.
Apple Cake with Buttermilk
Buttermilk is also one of the most delicious items which can be added to prepare apple cake. The taste of the Apple cake after adding buttermilk is just at a different level, something which is more than extraordinary. Almond rose crinkly scones added with apple cake which makes the taste better and fantastic ever. Buttermilk, along with almonds, is very effective in preparing Apple cake. After blending buttermilk and almonds, the essence of the cake becomes very flavourful and delicious with its beautiful outlook. My favorite buttermilk is always a better option to be molded with apple cake.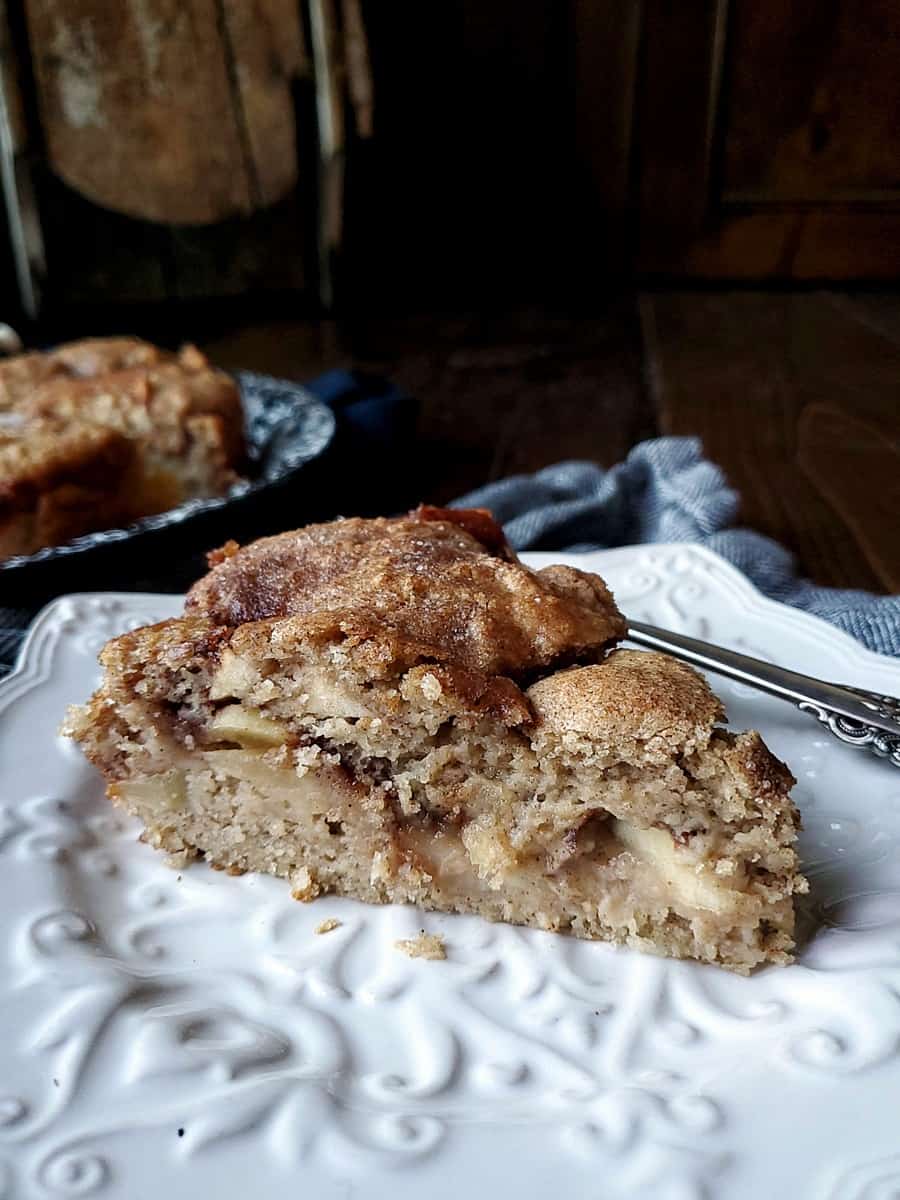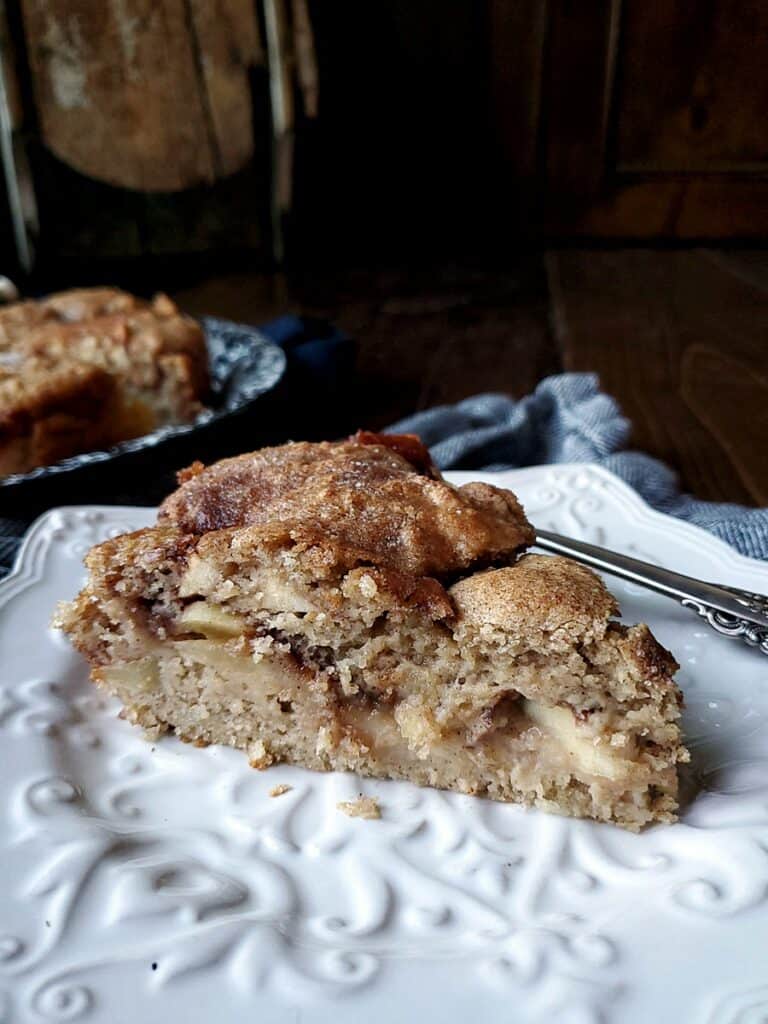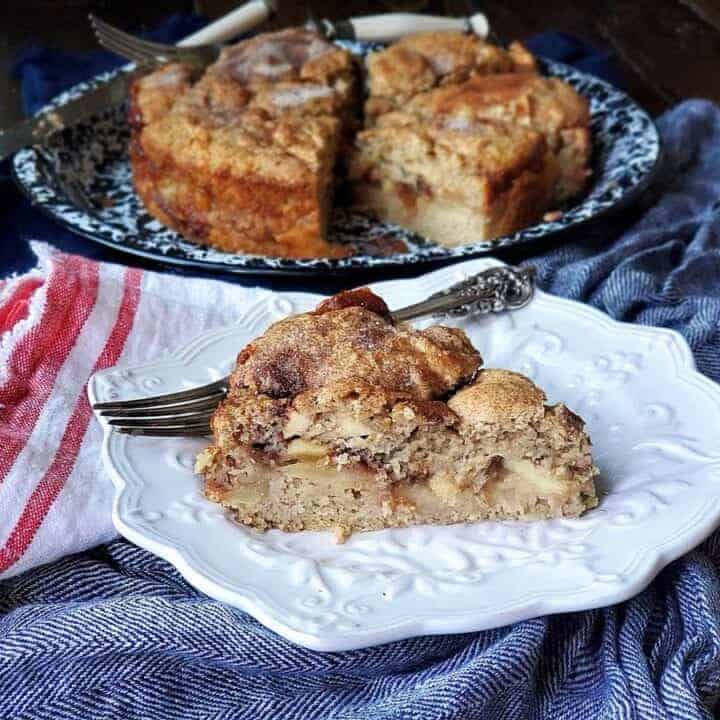 Apple Filled Scone Cake
Yield: One Springform Pan

This apple cake is made with my scone recipe and it's just to die for! So moist with applesauce and fresh apples. Perfect for breakfast!
Ingredients
2 cups flour, all purpose
6 Tbl. butter, chilled and cut into small cubes
1 Tbl. baking powder
1/8 tsp. salt
1 ½ cups buttermilk
2 eggs
1 cup sugar, divided
3 tsp. ground cinnamon
1 tsp. ground allspice
1 lemon, juice only
4 cups apples, i.e., honey crisp, peeled and sliced into thin wedges and tossed in the juice of one lemon
1 cup applesauce, unsweetened
Instructions
Preheat oven to 350. Grease a springform pan.

In a large mixing bowl, add the flour, baking powder, butter cubes and salt. Work the mixture together in a pebbly mixture using your fingers.

In a small mixing bowl, whisk together the buttermilk, eggs and one-fourth cup of sugar.

Add the wet mixture into the dry mixture and blend well. It will be a thick cake batter mixture.

Put about half of the batter into the bottom of the pan and gently spread around almost to the sides.

In a small bowl, blend the remaining sugar, cinnamon and allspice. Set aside.

Add the apple slices then the applesauce on top of the first layer of cake batter. Sprinkle about one-half of spiced sugar on top.

Dollop on the top the remaining cake batter. Sprinkle the remaining spiced sugar on top.

Bake in a preheated 350 oven for about 25 to 30 minutes. Remove and gently use a butter knife around the perimeter of the springform pan to help release from cake pan once it is mostly cooled.