I've got this really great scone recipe. Totally always consistent when I make them, as I looked at three apples staring at me on the kitchen counter, I had an epiphany! Why not use this basic scone recipe for an apple cake! Made perfect sense to me. Hello the birth of apple filled scone cake!
The next thing I had to figure out was how to get more apple flavor in it without buying more apples. I mean there were three small ones, nice organic crispy apples, and I knew they'd be delicious. But, still not enough to make it a 'filled' cake. Next idea? Why not use some unsweetened organic applesauce. And, that's exactly what I did.
So, this cake, which as you can see is very rustic and organic looking, nothing fancy, is absolutely delicious! While I'm not a baker by any stretch of the imagination, I can put together flavors and textures that will come together to, hopefully (operative word), a fabulous creation. This one fell square into that category. We had been invited to a dinner party, and I was charged with bring dessert. It got yummy reviews! And, the good thing about this cake, it's so moist! And, it will be perfect warmed for breakfast. Hey, think about frying and crumbling some bacon bits on top!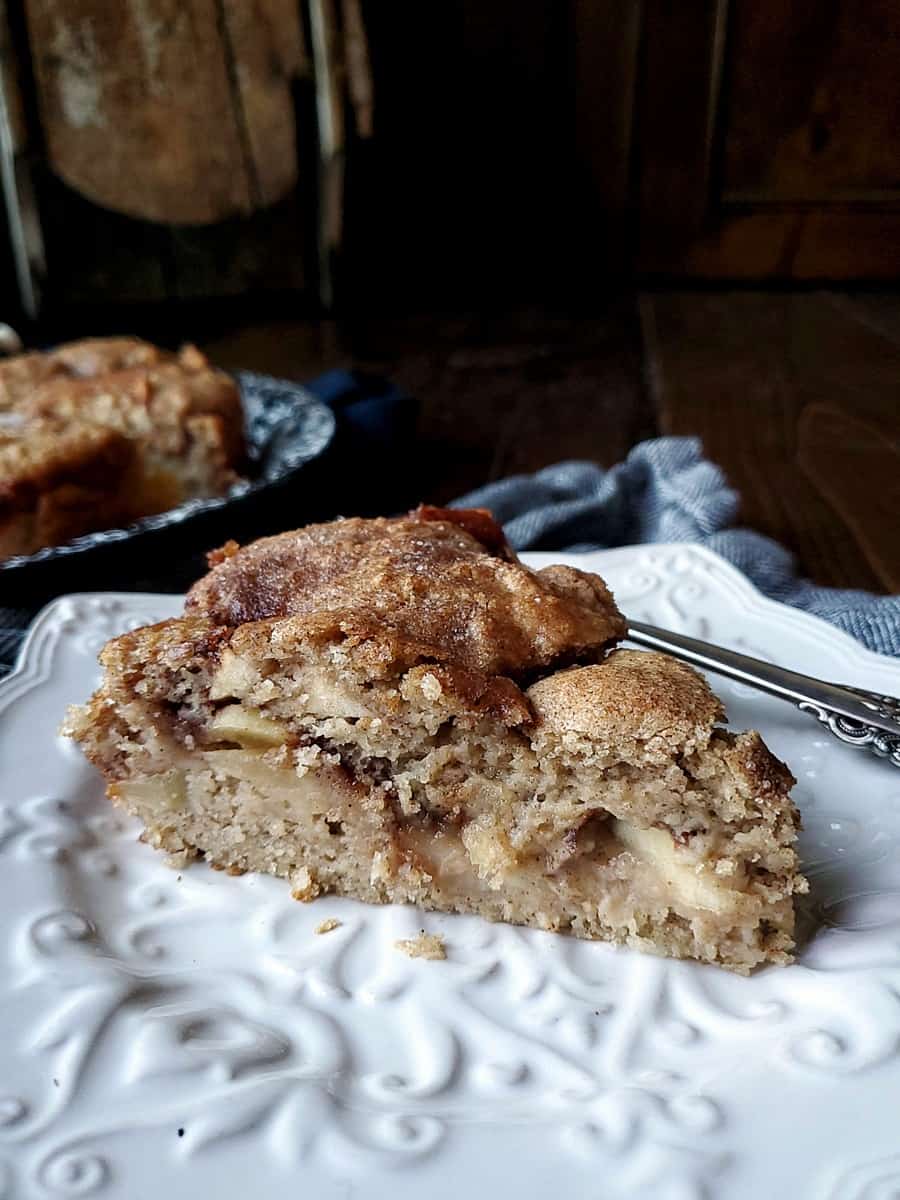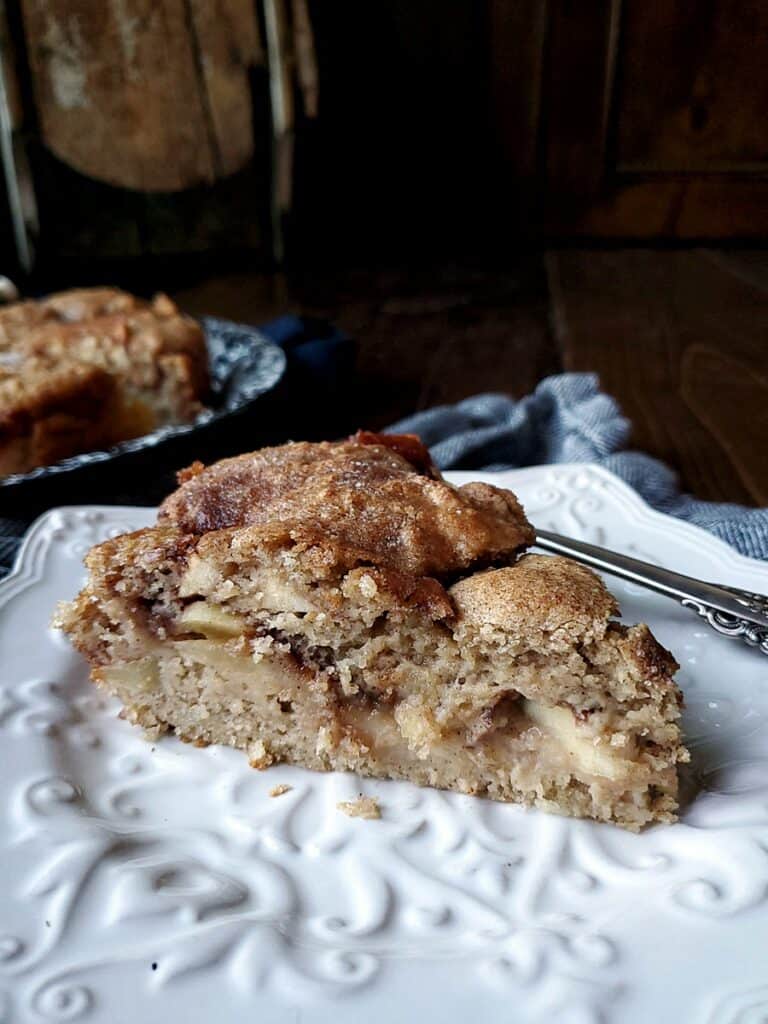 Ingredients
2 cups flour, all purpose
6 Tbl. butter, chilled and cut into small cubes
1 Tbl. baking powder
1/8 tsp. salt
1 ½ cups buttermilk
2 eggs
1 cup sugar, divided
3 tsp. ground cinnamon
1 tsp. ground allspice
1 lemon, juice only
4 cups apples, i.e., honey crisp, peeled and sliced into thin wedges and tossed in the juice of one lemon
1 cup applesauce, unsweetened
Instructions
Preheat oven to 350. Grease a springform pan.
In a large mixing bowl, add the flour, baking powder, butter cubes and salt. Work the mixture together in a pebbly mixture using your fingers.
In a small mixing bowl, whisk together the buttermilk, eggs and one-fourth cup of sugar.
Add the wet mixture into the dry mixture and blend well. It will be a thick cake batter mixture.
Put about half of the batter into the bottom of the pan and gently spread around almost to the sides.
In a small bowl, blend the remaining sugar, cinnamon and allspice. Set aside.
Add the apple slices then the applesauce on top of the first layer of cake batter. Sprinkle about one-half of spiced sugar on top.
Dollop on the top the remaining cake batter. Sprinkle the remaining spiced sugar on top.
Bake in a preheated 350 oven for about 25 to 30 minutes. Remove and gently use a butter knife around the perimeter of the springform pan to help release from cake pan once it is mostly cooled.
https://allyskitchen.com/apple-filled-scone-cake/
©ally's kitchen intellectual property