Pineapple Fig Drizzle Sauce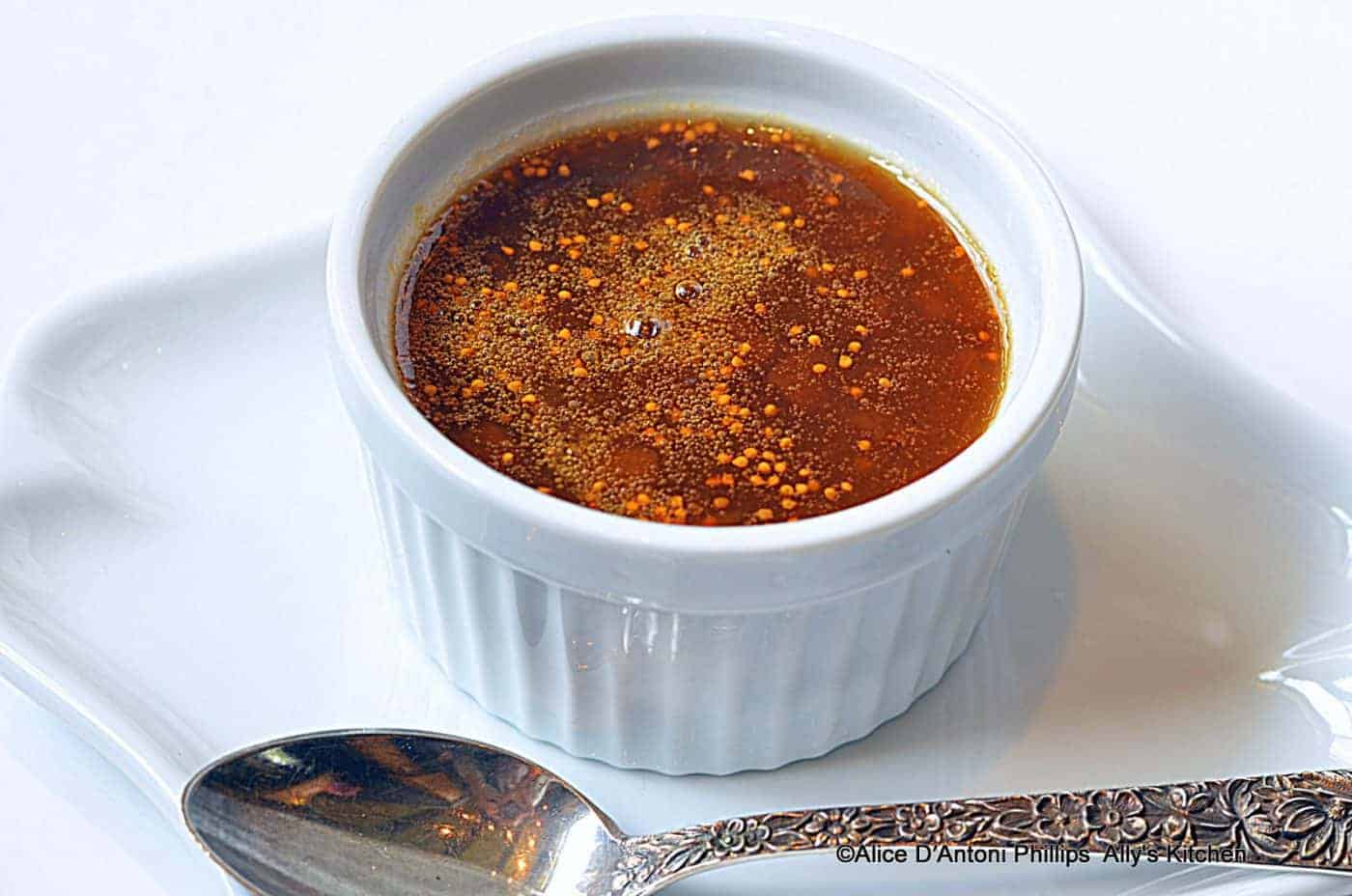 Nothing finishes off a dish like a glaze or sauce, and this sauce is just so dang simple and easy that you'll want to keep it on hand to use on everything from grilled pork chops and chicken to ice cream! If you want to give it a kick, add a few flakes of red chili flakes~~nothing wakes up the palate like a little heat! Now how did this recipe come about…well, it was while I was creating another recipe, Trail Mix Sweet Potato & Pineapple Cheesecake, and I had drained the pineapples.
Of course, I was NOT going to throw out the natural pineapple juice, so I finished off the jar of fig jam and made a reduction sauce for the cheesecake. Then after I tasted it, I knew it was much more than just a sauce for this cheesecake~~it was a homerun sauce for lots of things!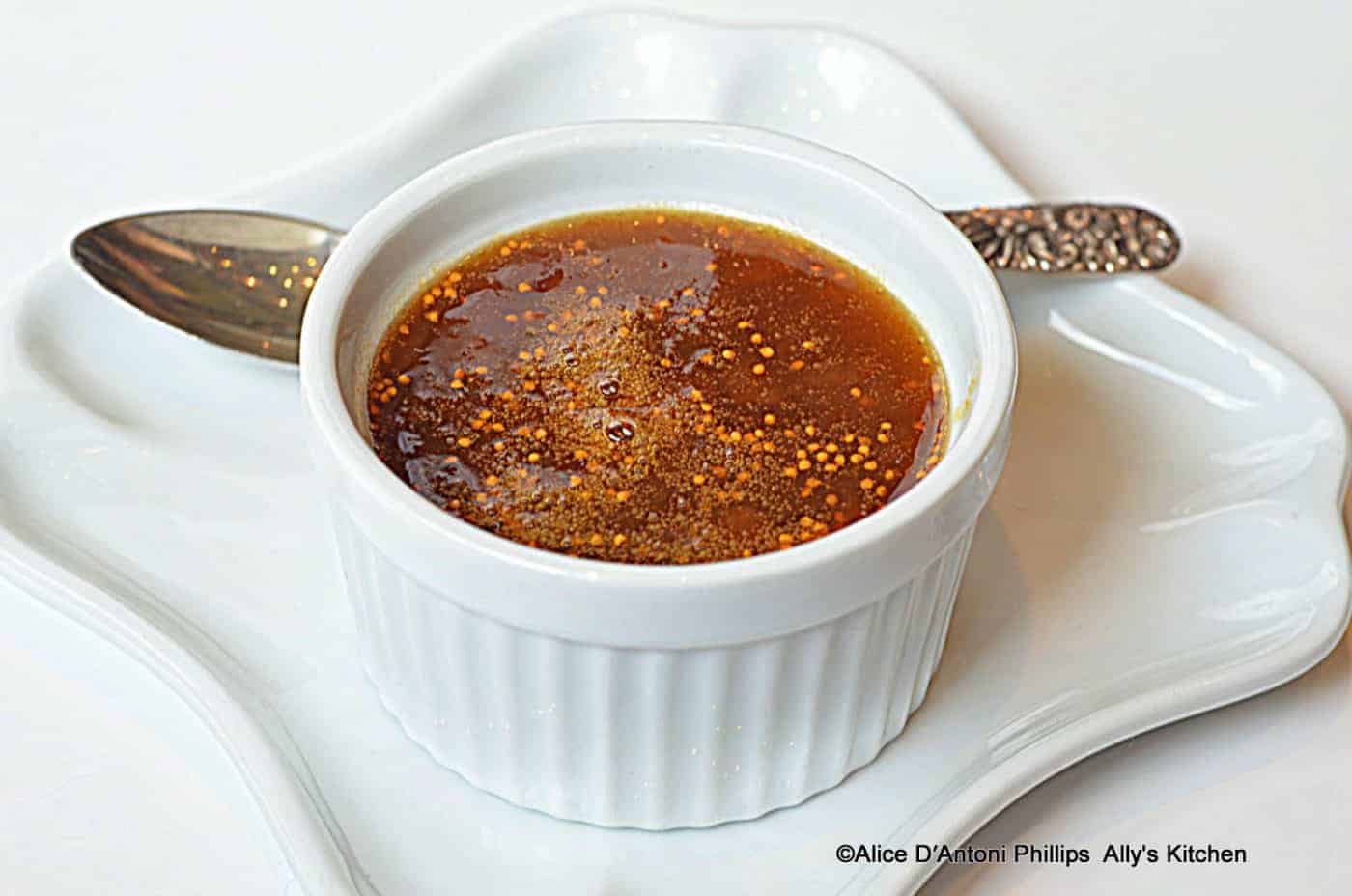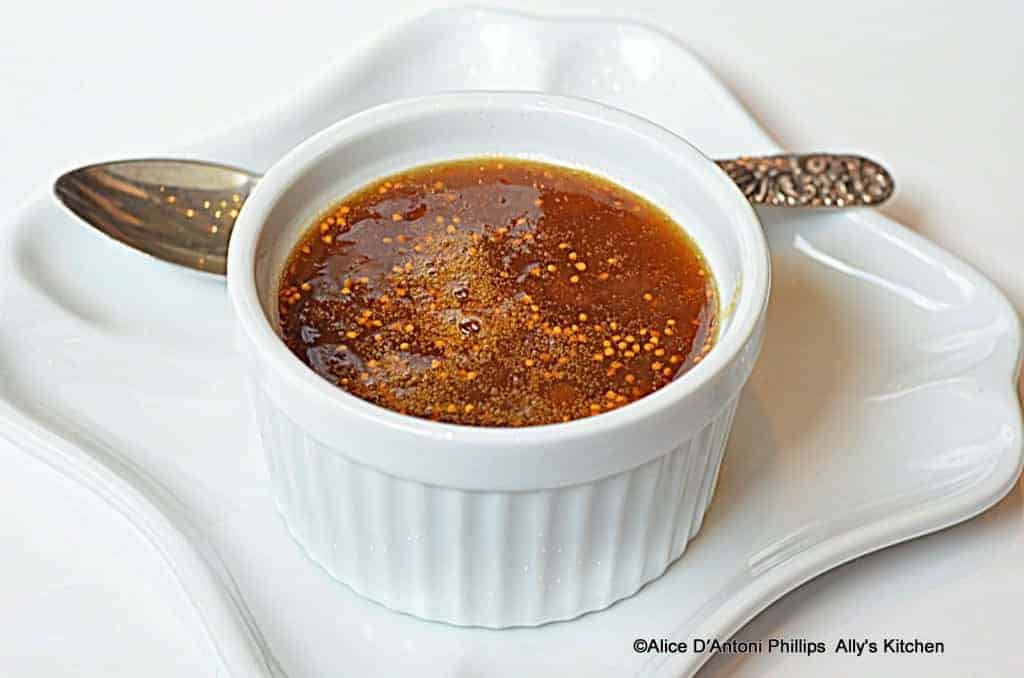 What you need:
1 cup Dole pineapple juice
4 tbl of fig jam
Pinch of sea salt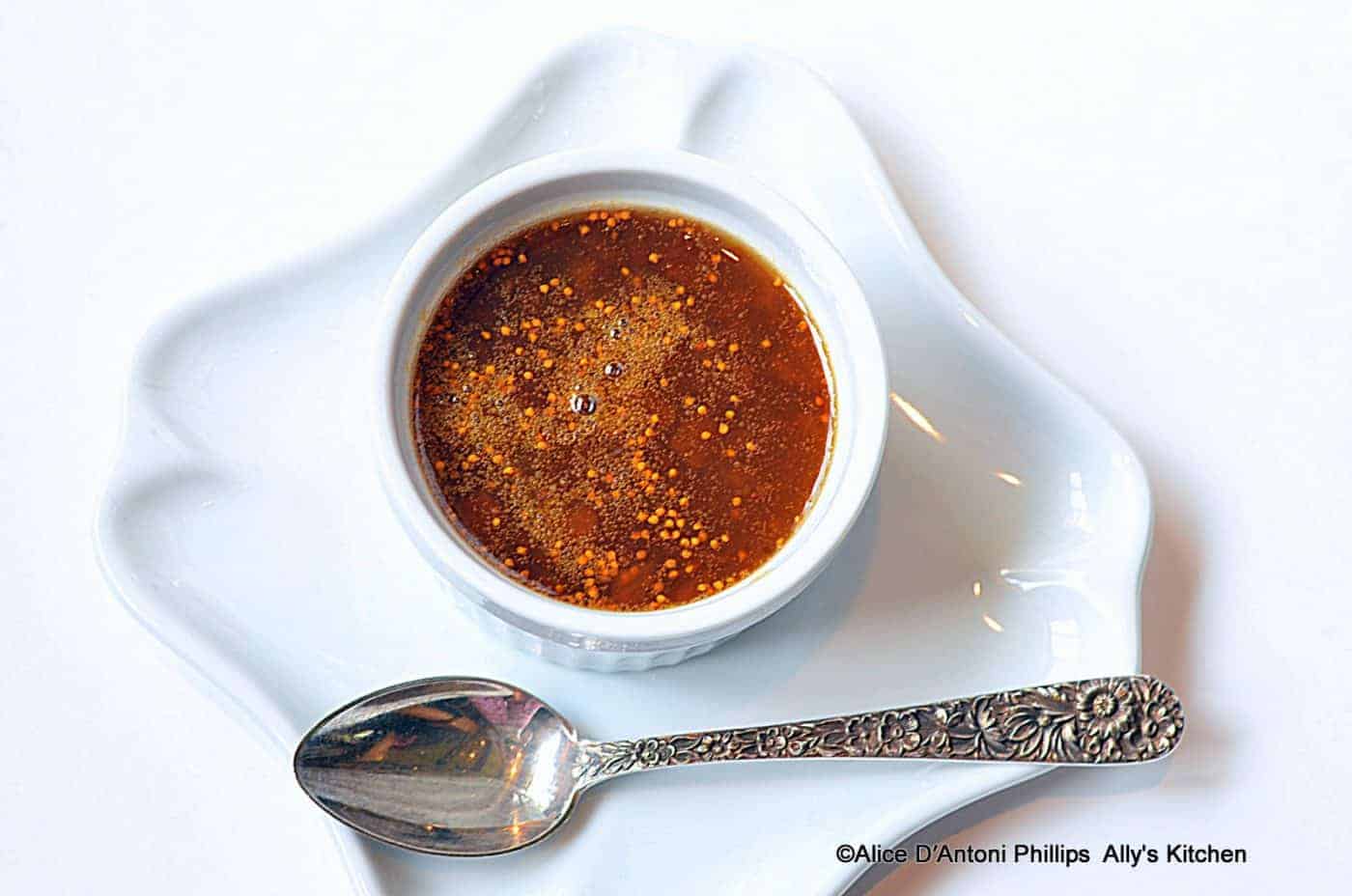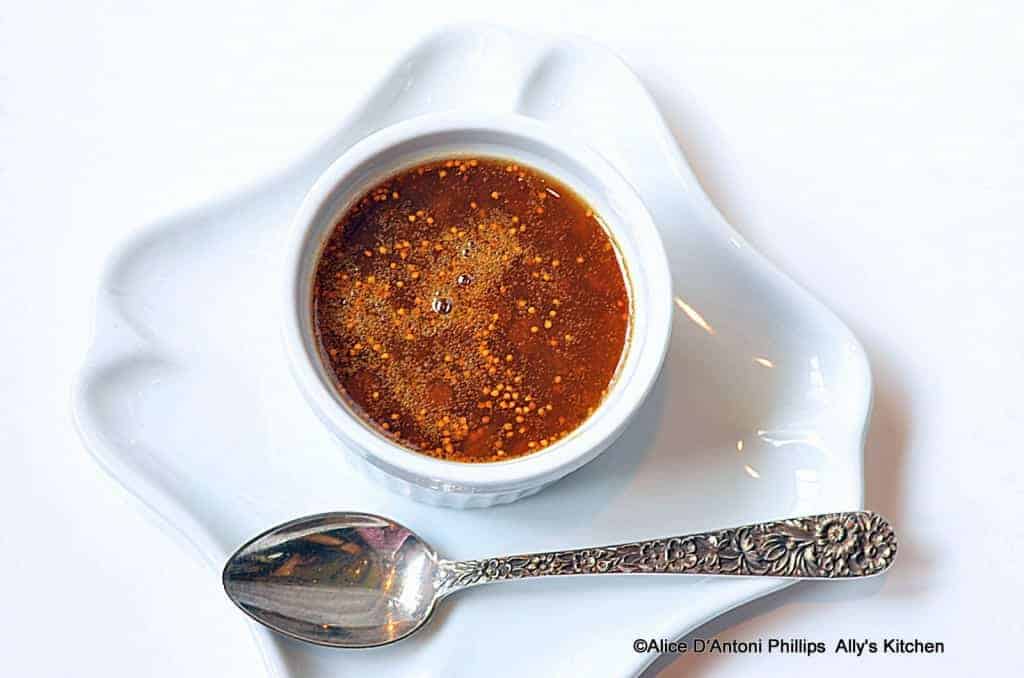 What you do:
In a small heavy sauce pan over medium high heat, put the pineapple juice, fig jam and salt and whisk together. Let it come to a boil, reduce heat to medium and a simmering boil. Let it cook for about 10-12 minutes. Turn off heat and pour the sauce in a bowl. It will be slightly thickened. Use to drizzle over about anything, but this sauce was created as a drizzle for Trail Mix Sweet Potato & Pineapple Cheesecake.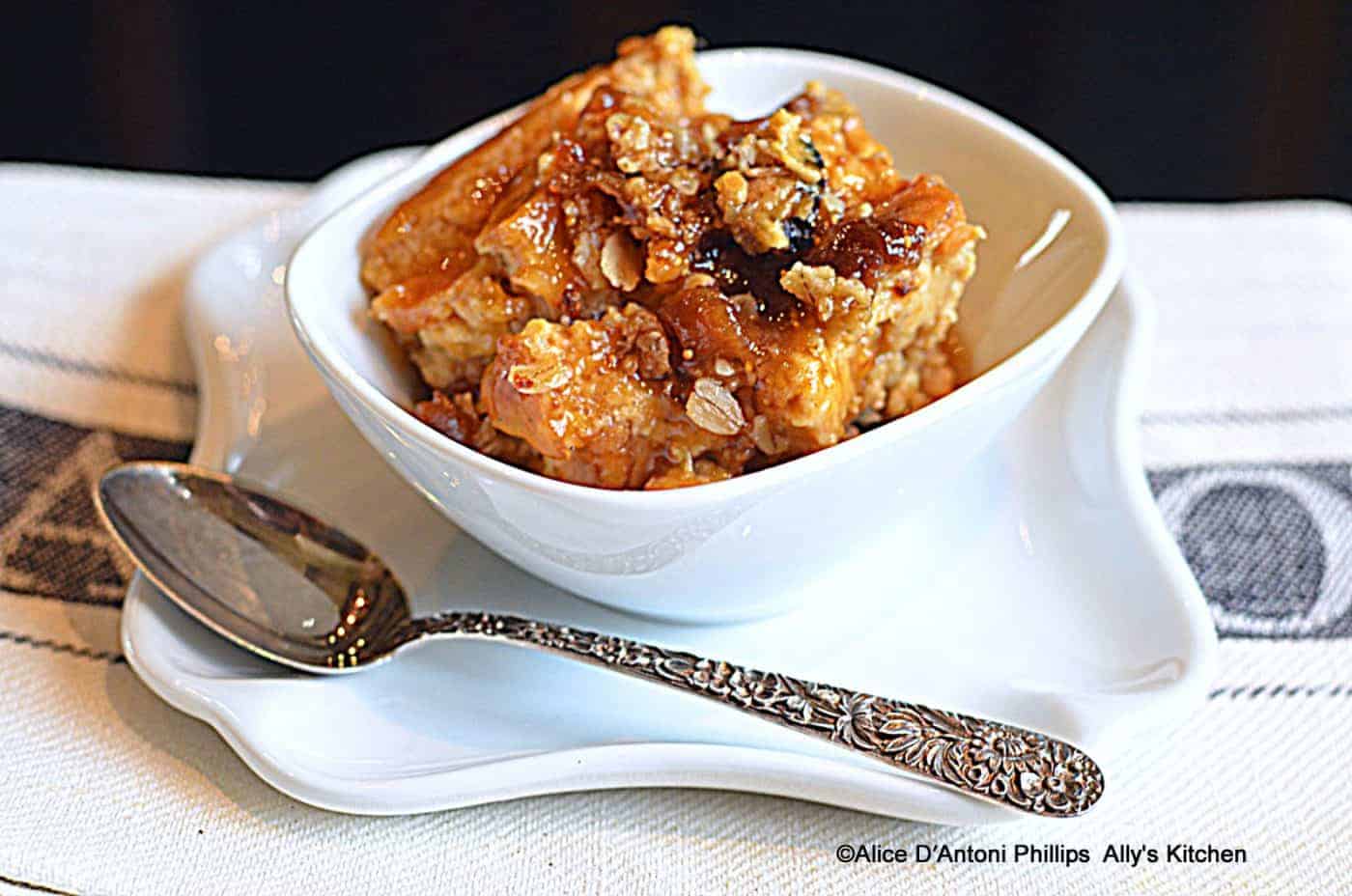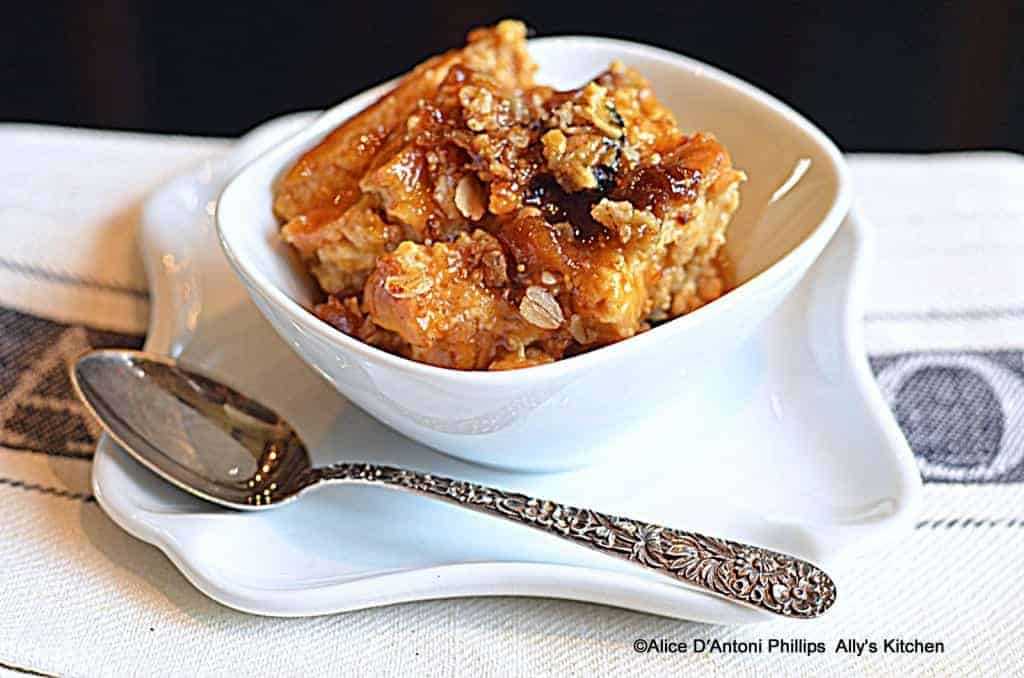 ©Alice D'Antoni Phillips www.allyskitchen.com