Aussie Lamb Bolognese and Rigatoni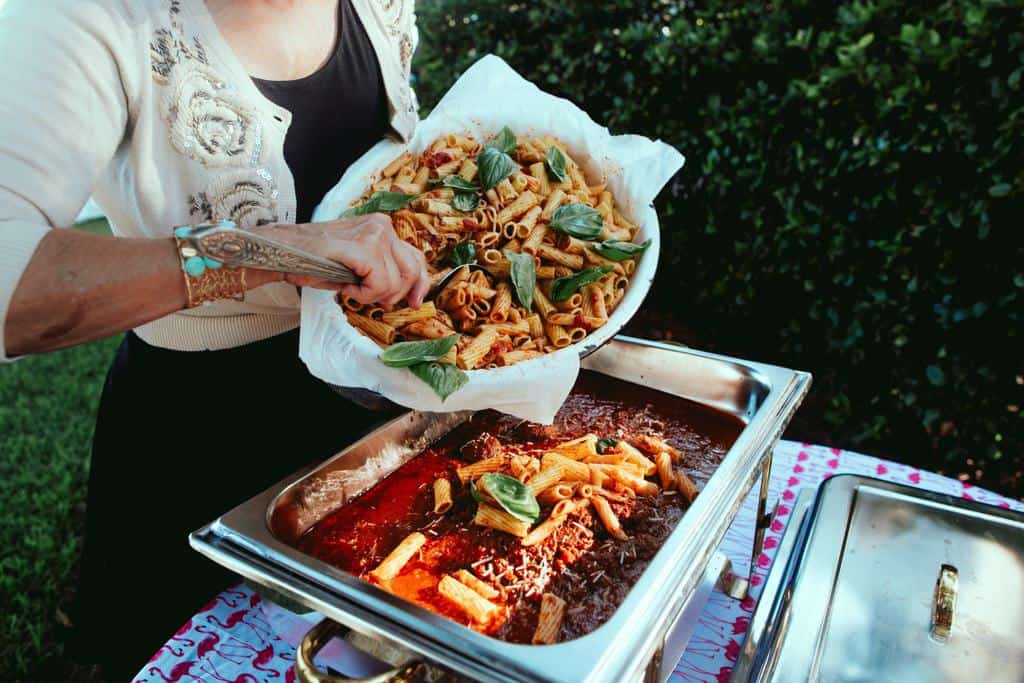 Want to make THE best lamb bolognese you've ever tasted? Don't want to be a slave to the kitchen? Here's your recipe! Guaranteed!
Aussie Lamb Bolognese And Rigatoni
This is a sponsored post in paid partnership with True Aussie Beef and Lamb. This recipe and what you're reading is entirely my own creative intellectual property. Enjoy!
Rigatoni Bolognese
Don't let the name confuse you. Rigatoni is just the name of one type of pasta, which is a tube. Well, bolognese, as you know, is one of the most famous Italian sauces and is prepared based on ground beef with tomato sauce. From these products, we will now prepare a wonderful family dinner in just 30 minutes!
Easy Rigatoni Bolognese Recipe
This option will surprise your household. This recipe is one of the best pasta dishes ever! It is one of my go-to recipes as it is very easy to make, super scrumptious, and healthy. Plus, it is ideal for meal prep! Serve it with a side salad for a mouth-watering and healthy dinner.
And, this recipe can be adapted to use a different ground meat if you like. My classic ground pork meat sauce gives you an idea of more deliciousness!
Bolognese Recipe
Bolognese is an original meat sauce, which is served with pasta and vegetable dishes. The bolognese sauce recipe was discovered by the people of Bologna. Healthy and comforting, this easy bolognese recipe takes less time to make than it does to disappear into starving tummies.
Spaghetti Bolognese
Spaghetti Bolognese is a traditional Italian dish. This simple Spaghetti Bolognese is the perfect dinner for any night of the week and will wow your family or guests. This can be that staple dish that you'll make over and over again!
Best Rigatoni Bolognese
This Rigatoni Bolognese will hit the spot whenever you have a pasta craving. This simple yet delicious elegant meat sauce recipe will give you a restaurant-quality dish right at home. Give it a try now!
Rigatoni with Lamb Bolognese
A luscious twist on a family classic, this simple yet delicious rigatoni with lamb bolognese can be made with lamb mince or leftover roast lamb for a speedy midweek dinner. And, here are a few more recipes that might appeal to you to serve at a weekend brunch!
mezze rigatoni basil pesto & peppers
easy lamb bolognese
almond parmesan bolognese sauce
best meaty bolognese
rigatoni & smoked italian sausage chicken sauce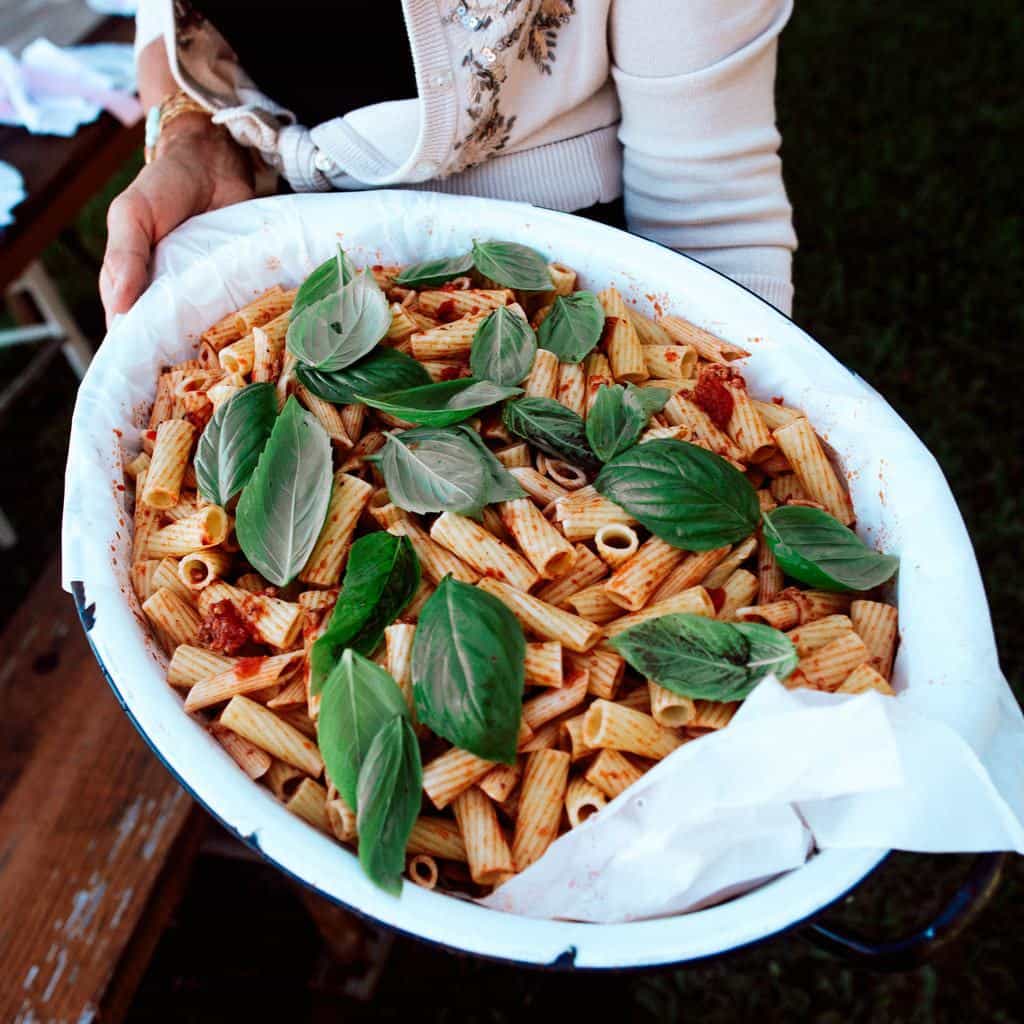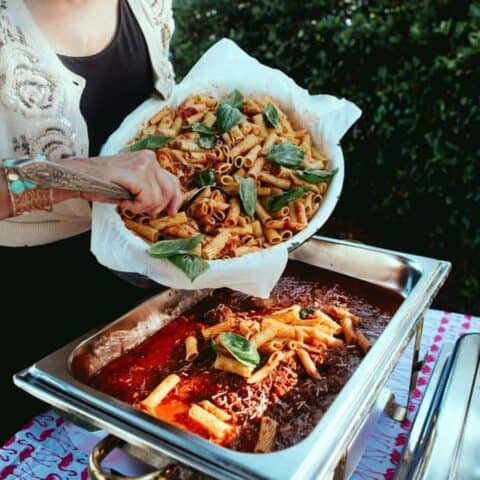 Aussie Lamb Bolognese and Rigatoni
Want to make THE best lamb bolognese you've ever tasted? Don't want to be a slave to the kitchen? Here's your recipe! Guranteed!
Ingredients
1 cup carrots, chopped
1 cup sweet onions, cut in chunks
1 cup celery, cut in 3-4 pieces
5 garlic cloves, peeled
2 tsp. sea salt
1 tsp. coarse ground pepper
1/3 cup extra virgin olive oil
3 lbs. Aussie ground lamb
1 cup pepperoni, finely diced
1 can (12 oz.) tomato paste
1 jar (25 oz.) organic marinara sauce + 3 cups water (rinse out jar & use in sauce)
1 Tbl. dried Italian seasoning
1 tsp. red chili flakes
1/2 cup Parmesan reggiano, grated
1 cup fresh basil, roughly chopped + more for garnish
GARNISH
Parmesan reggiano
Fresh basil sliced and whole leaves
Instructions
Put the carrots, onions, celery, garlic, salt, pepper and olive oil in the food processor and grind into a fine mixture.

In a large heavy pot over medium high heat, put the ground mixture and sauté about 5 minutes. Add the ground lamb and brown (about 5-7 minutes). Add the pepperoni and blend in. Work in the tomato paste and cook for about three minutes stirring frequently.

Add the marinara sauce (plus water), Italian seasoning, and chili flakes.. Stir and blend. Bring to a simmering boil and cook about 45 minutes. Reduce heat to medium.

Cover with a lid and cook for another about 45 minutes stirring occasionally. Add the Parmesan and basil. Blend in. Reduce heat to low and simmer until ready to serve.